Ed McMahon, a national expert on sustainable development, returns next month to the Pennsylvania Wilds. He'll be there to celebrate a resource he helped inspire more than a decade ago: The PA Wilds Design Guide for Community Character Stewardship.
"The image of a community is fundamentally important to its economic well-being," argues McMahon, a Senior Fellow at the Urban Land Institute.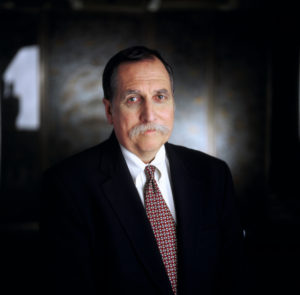 That message is at the heart of a keynote address he'll give at the April 27 PA Wilds Annual Awards Banquet in DuBois. It is also at the heart of the Design Guide, which will launch its second edition at the event.
According to Clearfield County Planning Director Jodi Brennan, the updated Design Guide will include new chapters, be far more visual than its predecessor and highlight more local examples of practices in action. Brennan's committee spearheaded the overhaul for the regional nonprofit PA Wilds Center and the PA Wilds Planning Team.
"What's the saying? 'A picture is worth a thousand words'?" she says. "These visuals are more inspiring than any words…They reflect not what's happening in 'Somewhere Else, U.S.A.,' but here in our own hometowns. In this second edition, folks will recognize places from their own communities or those they have visited or travelled through."
The original Design Guide rolled off the presses in 2007 as part of a larger strategy to grow place-based tourism in the twelve-and-a-half-county Pennsylvania Wilds region. It was spearheaded by the PA Wilds Planning Team and its core membership of county planners, with technical support from T&B Planning. The document provided tips and illustrations on how developers, architects, business owners and residents could be good stewards of their communities' character as they grow.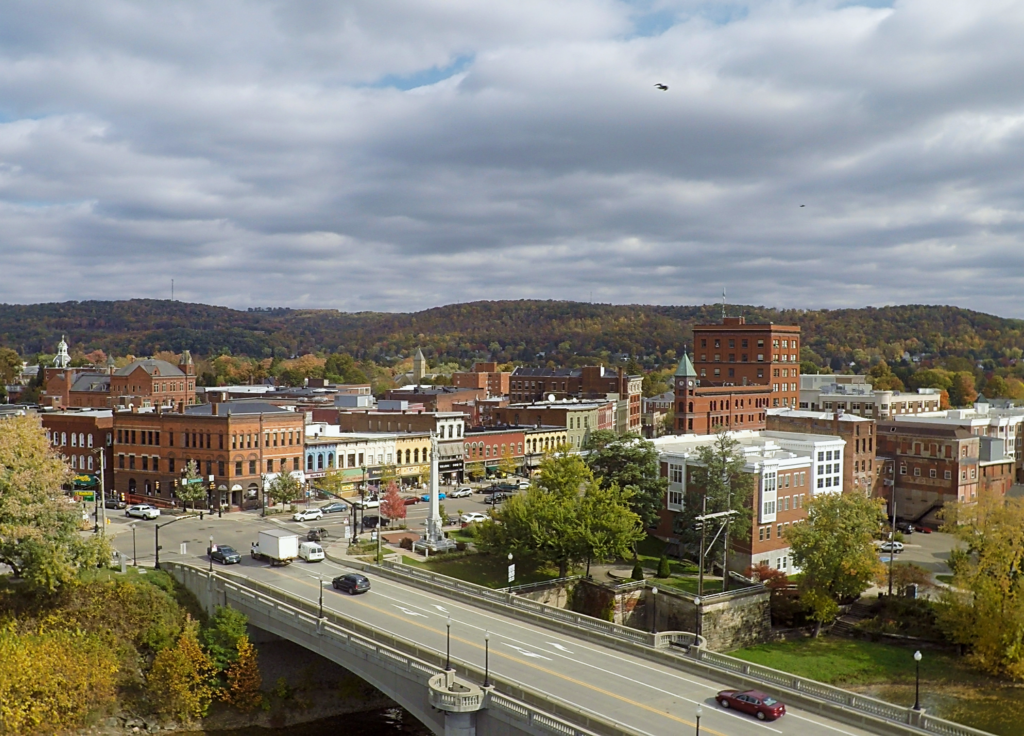 An award-winning resource, the Design Guide proved essential to the PA Wilds Center and its partners' ability to compete for additional resources, including two rounds of signage mini-grants, one round of design assistance grants, and most recently, $183,000 for a regional façade grant pilot program, all of which leverage tens of thousands of dollars in private-sector investment towards strategic revitalization efforts.
"During the development of the first edition, I didn't dream of the possibilities that are now before us," recalls Brennan. "The recent award of regional facade dollars for the Route 6 Alliance was so exciting and has opened the door for other communities to follow in their footsteps."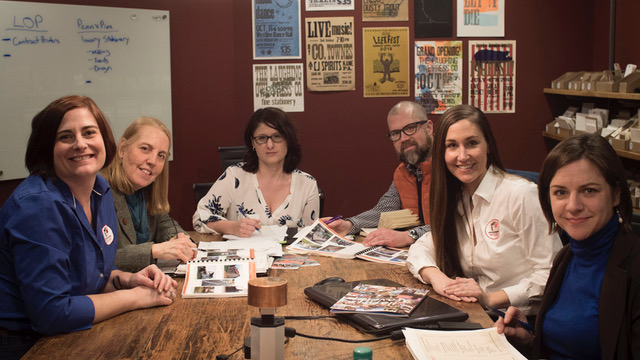 Asking Ed McMahon to headline this year's awards banquet was a natural fit.
"He is a dynamic speaker, keeps audiences' interest, and uses excellent examples of sound development practices from around the country," says Warren County Planner Dan Glotz. "I am willing to bet that anyone who has ever experienced one of his presentations walked away with a renewed interest in preserving community character and aesthetically pleasing development practices."
During the early years of the PA Wilds branding effort, partners brought McMahon to the region multiple times to discuss sustainable tourism development — he was the keynote speaker at the first PA Wilds Conference in Williamsport in 2007 and at another conference in 2012. McMahon's book, Better Models for Development in Pennsylvania, was used as a model for the Design Guide.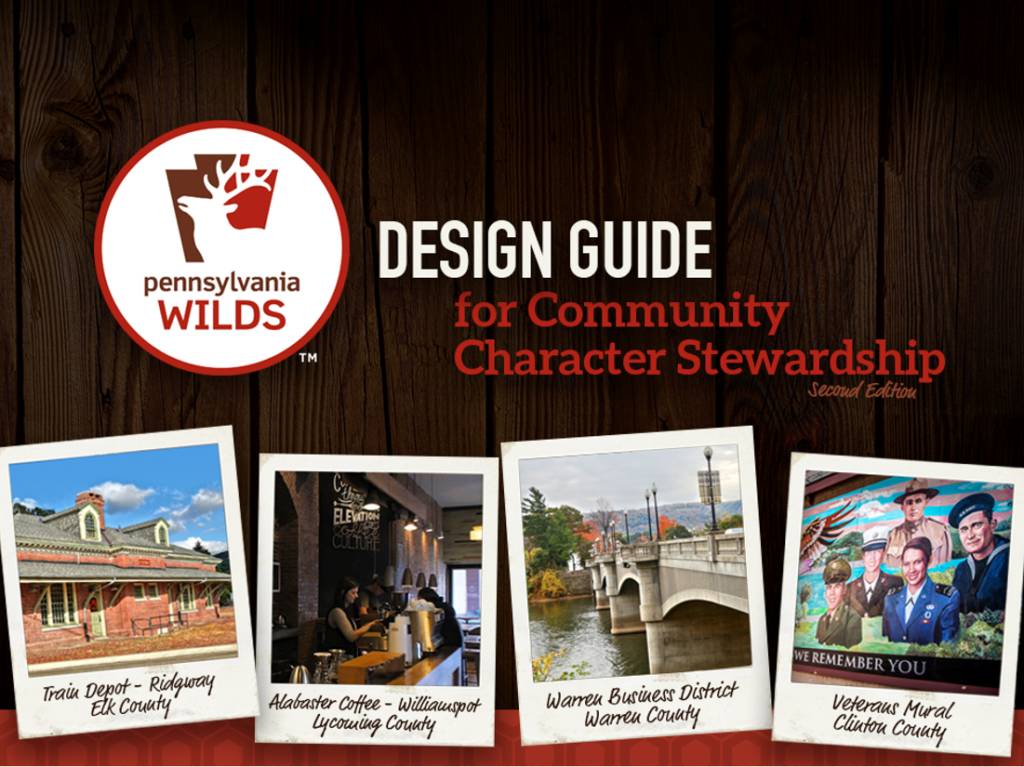 Meredith Hill, PA Wilds Director for the PA Department of Conservation & Natural Resources, worked with McMahon in the early 2000s and helped organize his early visits to the region.
"I can't remember the first time I heard him speak, but I think it was at a national conference," she recalls. "I was so impressed by how he wove together conservation messages — historical and natural assets — with the political context facing local officials. Armed with excellent 'before' and 'after' photos to illustrate good development versus bad development (and a good dose of humor), [McMahon] inspires a positive can-do attitude for community leaders grappling with tough land-use issues."
Hill estimates she's heard him speak nearly 20 times since.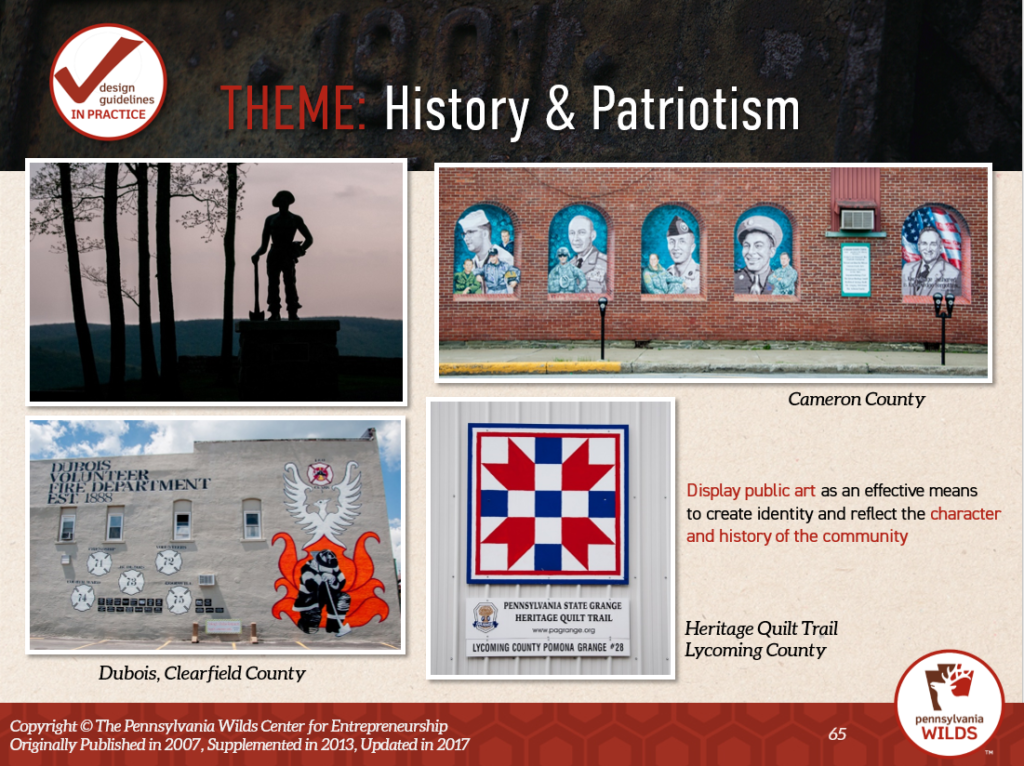 "I always learn something new," she says, "and come away even more convinced of the importance of protecting the character of a place, and how the look and feel of a community is crucial to its future economic vitality."
The new Design Guide will be available at the event and for free download (after April 27) at pawildscenter.org. A video promoting its use will also be released.
Juried photographers in The Wilds Cooperative of PA program were hired to capture images for the Design Guide and the related video. They include Allison Senchur, Kyle Yates and Tracy Smith.
"Their stuff is just amazing," enthuses PA Wilds Center Communications Director Kristin Marconi, who helped lay out and edit the second edition. "I can't wait for people to see it."
Lead photo by Bill Kolash.
This content was created in partnership with the PA Wilds Center for Entrepreneurship.
*Keystone Edge Publisher Greg O'Loughlin is a founder and partner at SWELL, LLC; the company does branding work for the The Wilds Cooperative of Pennsylvania.