Across the country, technology has enabled a growing number of Americans to take their jobs outside the office. According to the Bureau of Labor Statistics, 24 percent of workers did some or all of their work from home in 2015, a five percent increase from just two years prior.
While many of those people camp out in a spare room or at the local coffee shop, others opt to join a coworking space. These flexible settings allow freelancers, entrepreneurs and other non-traditional workers to share the cost of an office. They also create an environment of cooperation and offer social benefits often lost to those sitting alone in a home office. The term "coworking" was coined in its current form in 1999, the same year 42 West 24 in New York City — which many consider to be the first true coworking space — opened.
In the years since, coworking has become increasingly popular across the country and around the world. The trend has come to Pennsylvania, with spaces popping up in places like Philadelphia, Pittsburgh, Scranton and Lancaster.
[email protected], Harrisburg's first coworking space, opened in March 2013. Founders Adam Porter and Adam Brackbill saw a need in the city and rented a former post office, bookstore and fitness studio in Midtown. According to Porter, the goal was to "connect freelancers, entrepreneurs, and organizations to shared resources and networks."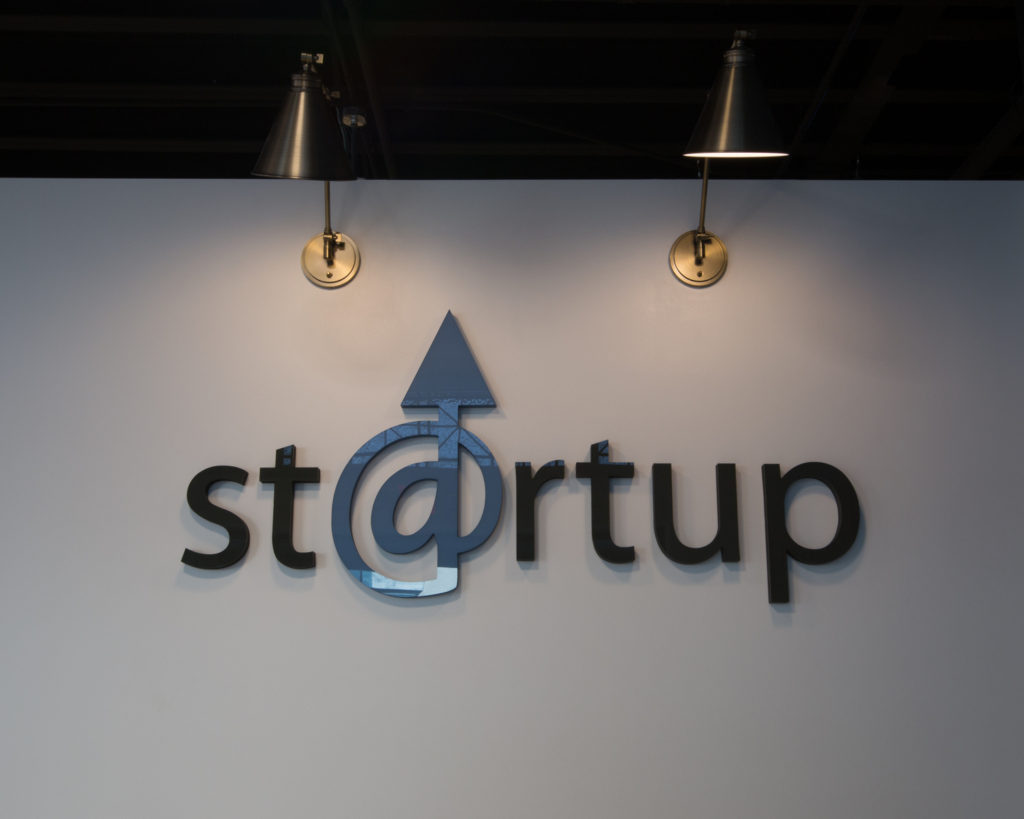 The idea took off and [email protected] expanded, taking over the second floor of the building. The space attracted content creators, event planners, web developers and even construction companies.
CAP Collective, a video production outfit based in the region, settled into [email protected] during their second year of business. Co-founder Cody Wanner found working from home distracting, with "a never-ending to-do list and a never-ending Netflix queue." The company considered sharing a standard office with another startup, but the cost would have been over $1,000 a month just in rent. So in January 2015, CAP moved into [email protected] Not only was it less expensive, but necessities such as internet, printing and coffee were included in the base price.
Fortunately, the benefits of coworking went far beyond cost.
"I don't think we realized initially just how much more productive were were going to be," recalls Wanner. "[email protected] is full of people doing work, which is a huge bonus."
Since moving to the new space, we are so proud to bring prospective clients here for meetings.Cody Wanner
Despite the expansion, demand still outpaced availability. So in September, [email protected] moved to a new location in Midtown Harrisburg.
"To meet the demand from our growing membership for both higher quantity and quality of space and resources, we simply needed a larger footprint," explains Porter.
Built in 1924 by renowned architect Clayton J. Lappley, the new home of [email protected] was originally a Moose Lodge. More recently, it housed the Ronald H. Brown Charter School, which closed in 2005. The four-story building has been completely remodeled by WCI Partners, a local development company focused on urban revitalization. [email protected] occupies the entire first floor and The Union Lofts, a 33 unit apartment complex, fills the top three.
The new location not only doubles [email protected]'s square footage and triples capacity, but also offers a more modern and sleek environment.
"Since moving to the new space, we are so proud to bring prospective clients here for meetings," says Wanner. "It increases our level of professionalism in their eyes."
You know the old tagline: "I'm also a customer"? Well, I'm not just the writer of this piece, I'm also a member at [email protected] Moving to the new location not only provided me with a beautiful place to work, but also the ability to engage with a vibrant community. Those relationships have given me the opportunity to hone my elevator pitch, allowed me to rethink aspects of my work at UncoveringPA.com, and even generate new business.
We hope our members grow so large and so fast that we can no longer accommodate them.Adam Porter
On a related note, this bright space at the corner of North 3rd and Boas Streets is now also home to the Harrisburg offices of Keystone Edge publisher SWELL, LLC.
"Startup Harrisburg stands as a great example of entrepreneurial spirit and community transformation in Pennsylvania," explains Greg O'Loughlin, partner and founder of SWELL. "As a PA-based company with clients across the state, it's the perfect location for us to work, collaborate and envision our future. It's also a prime location in a dynamic and changing city for Keystone Edge to work directly with our publishing partners."
Those working at [email protected] can choose from a communal desk, a dedicated desk or even private offices. Regardless of which option they choose, they have access to three conference rooms, a kitchen, unlimited coffee and local beer on tap. The membership tiers give businesses the ability to grow within the space. That said, "We hope our members grow so large and so fast that we can no longer accommodate them," insists co-founder Adam Porter, "making more room for someone with the next big idea."
According to Porter, it is estimated that by 2020, 40 percent of the country's workforce will be freelance or independent — and that's not including those who telecommute or work from home. The emergence of coworking spaces like [email protected] offers these employees the benefits of a workspace that they wouldn't otherwise have with their non-traditional jobs.
"Becoming an entrepreneur — stretching and growing constantly — is hard," says Wanner. "But being a member here puts you in an environment where others have gone through the same thing, or are currently going through it. There is power in that knowledge and relief in that camaraderie."
JIM CHENEY is the travel blogger and photographer behind UncoveringPA, Pennsylvania's most-read travel blog. Cheney has traveled to every county in Pennsylvania, as well as more than 30 countries around the world.