Tourism has long been a driver of Lancaster's economy. For generations, folks have traveled to this pastoral county to witness Amish life, drive over the rolling hills, and fill their cars with handmade furniture and jars of chow-chow. But if you've been following our series on the changing face of Lancaster, it should come as no surprise that there is much more to experience here than buggies and buffet restaurants.
Whether you're looking for urban bustle on a brewery tour or small-town charm on your way to one of the region's historic sites, there's something here for you. Of course, visitors aren't the only ones who can benefit from looking beyond the expected. Transplants and returnees will be delighted to discover that Lancaster's offerings are an invigorating mix of innovative and traditional, challenging and relaxing. Another perk: You don't need a car. Many spots on this list can be enjoyed with just an Amtrak ticket and some spry legs.
GET OUTSIDE
One of the most underrated aspects of Lancaster County is its outdoor recreation opportunities. The area features beautiful waterways, plenty of hiking and a plethora of rails-to-trails projects that are transforming the way locals stay active.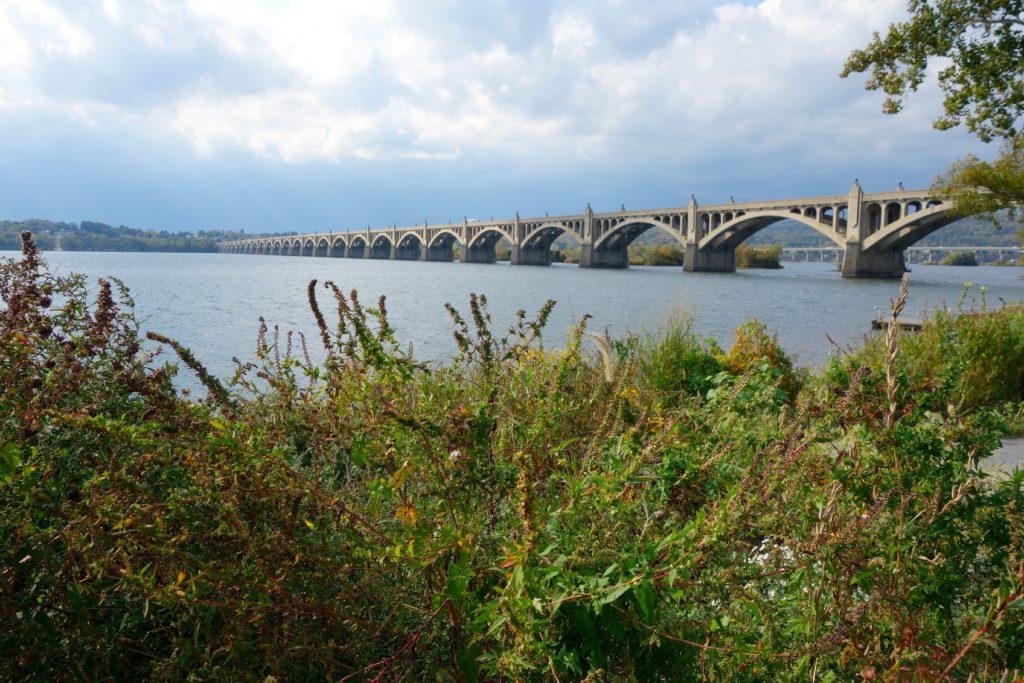 Chiques Rock Outfitters in Columbia helps paddlers hit the water. Now in their eighth season, the company keeps adding to its offerings, facilitating rock climbing and bike rentals. Their latest innovation has been dubbed "Bike to Boat, Boat to Bike." Riders leave Columbia River Park by bicycle, ride the Northwest Lancaster River Trail through Marietta (7.5 miles), then trade their bikes for kayaks and head back to Columbia. The whole adventure takes about five hours.
Owner Jim Cox fell in love with kayaking during a brief stint in Louisville, Kentucky. When he moved back to Lancaster County, he realized that there was a hole in the market.
"We get a fair number of people who come out here, spend a day with the Amish, spend a day shopping," he says. "Then they want to get out on the river."
Cox is not the only one who sees the potential in bicycle tourism. Rebecca Branle and her husband Mark own Intercourse Bikeworks. The company offers tours and rentals, and the duo recently opened a second shop — Lititz Bikeworks — at Rock Lititz.
When the Branles launched their business, they knew it wouldn't be an easy road.
I know these back roads like the palm of my hand and I still have to pinch myself when I'm riding. The beauty is remarkable. This truly is one of the best places in the world to ride a bike.Rebecca Branle
"The Internet has stolen so much marketshare from small bike shops and we knew we'd need a special angle to make it work," recalls Rebecca. "I was on a drive through Intercourse when it hit me. I saw folks piling onto minibuses to tour the countryside. I thought, 'They're never going to experience what I experience on my bike from inside that bus. The sounds, the smells, the small details.' I called Mark right away. His business experience in travel had taught him that bicycle tourism was one of the fastest growing segments in the industry."
This summer, the company will launch a bike share along the Warwick to Ephrata Rail Trail in partnership with the local government in Warwick Township.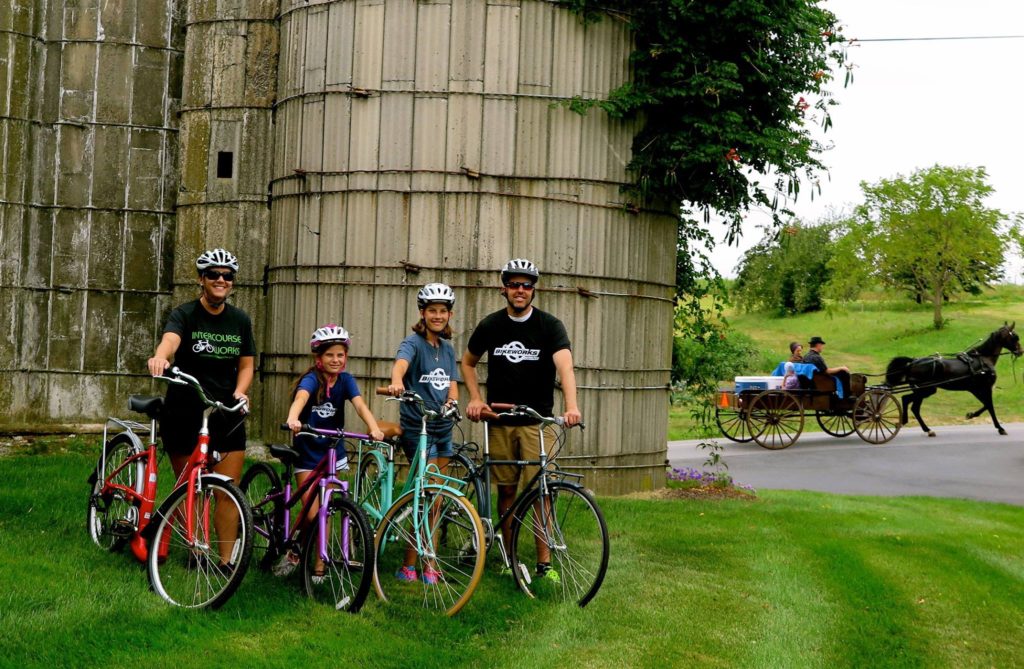 "I know these back roads like the palm of my hand and I still have to pinch myself when I'm riding," adds Rebecca. "The beauty is remarkable. This truly is one of the best places in the world to ride a bike."
Another option for the adventurous is Strasburg Scooters, a touring company that offers that two-wheeled experience while sparing the legs.
EAT LOCAL
Lancaster provides some of the country's best produce to restaurants up and down the Eastern Seaboard, so it's no surprise that food is central to the local lifestyle.
In recent years, the restaurant culture in Lancaster City has taken a huge leap forward. Whether you're sipping cocktails at the Pressroom, a local institution, or grabbing a build-your-own poke bowl from Chop Sushi, the blend of hospitality and deliciousness is a constant.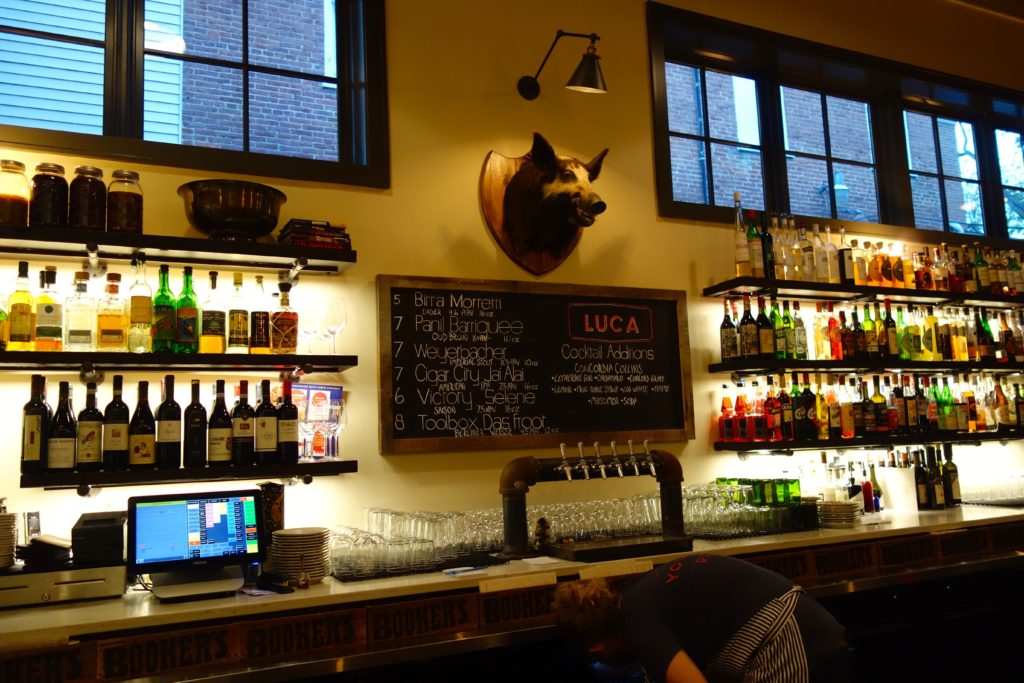 To see some of that stunning local produce applied to rustic Italian cuisine, head to Luca. This modern eatery has an extensive — and affordable — Italy-centric wine list. It's a great chance to sample varietals that don't always make their way stateside, like a dry, sparkling Lambrusco from Emilia-Romagna or a mineral-heavy white from the slopes of Mt. Etna in Sicily. The staff will be happy to help you find something to pair with Luca's chewy, charred Neopolitan-style pizzas, small plates, pastas and wood-grilled entrees. The space is bright and sleek, and when the weather is nice it's tough to beat the large patio. Another upside: the restaurant is nestled in one of the city's most fetching and historic neighborhoods.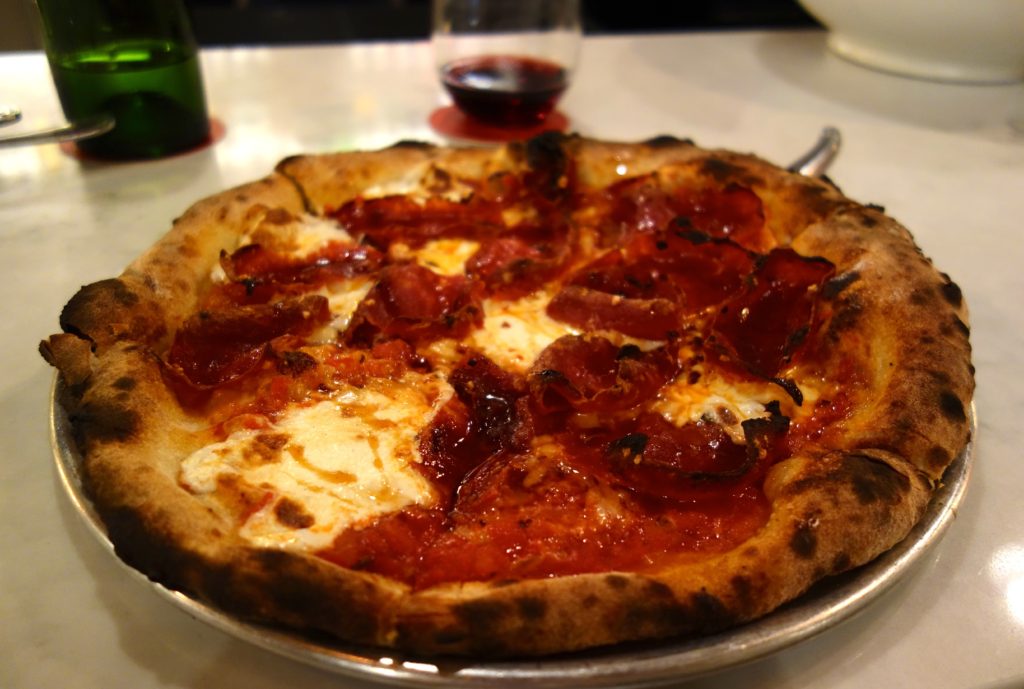 Of course, it would be hard to justify skipping out on a family restaurant while you're in Lancaster County. These homestyle spots serve up comfort food — think roast chicken, buttered noodles, fruit pies — by the truckload to locals and tourists alike. Some of the best include Good 'N Plenty and Dienner's Country Restaurant.
Seeking a snack? You can't do better than a hot, buttery pretzel and a cold lemonade from Immergut Hand-Rolled Soft Pretzels in Intercourse. Don't skimp on the dipping sauces: a combination of hot and sweet mustard is this writer's personal favorite.
And if you're hoping to take a taste of the county home with you, hit the back roads and stock up on pot pies, apple dumplings and jarred pickles at Zook's Homemade Chicken Pies in Ronks.
In a landscape full of cows, it would be shame to skip Lapp Valley Farm. Sample their homemade ice cream and, if the timing is right, observe the twice-daily milking process. Keep your eyes peeled for roaming peacocks and a burly bulldog waiting patiently for one of those cones to drop.
DRINK UP
The craft brewing and distilling bug has bitten the area hard, but it's actually a revival of a long legacy: In the mid-1800s, Lancaster City was known as the "Little Munich of America."
While Lancaster Brewing Company remains one of the grand dames of local suds sellers — and offers the largest tasting flight around — a number of upstarts have risen to prominence in recent years. Spring House Brewing Company boasts not just a large brewing facility and tasting room on the outskirts of downtown, but a taproom around the corner from Central Market. Meanwhile, Wacker Brewing shares an old tobacco warehouse with Thistle Finch Distillery. At that hopping spot, you can play darts, nosh on a pretzel or bratwurst, and sip a cold german-style kölsch or dunkel.
Fortunately, other towns in the county are getting in on the action. If you're using Amtrak to explore the area, don't miss the chance to hop off in Elizabethtown for visits to Funk Brewing and Moo-Duck Brewery — both are a stone's throw from the train station. In scenic Columbia on the banks of the Susquehanna, Columbia Kettle Works recently opened to quench the thirst of those coming off the river. Another favorite is Saint Boniface Craft Brewing Company on Main Street in Ephrata.
If you're looking to soak in countryside vistas while enjoying your locally-made tipple, then Waltz Vineyards in Manheim is an excellent option. The tasting room features local artwork along with artisan cheeses and chocolates to pair with the wines. You can also pack a picnic and nibble your fare — and sip some of that vino — on the verdant property.
All the winery's vintages are estate products — meaning they're made from only grapes grown on-site. In recent years, as tastes have shifted to dryer wines, so has Waltz's production.
According to owner Kimberly Waltz, Lancaster County's world-famous soil — which is 70 percent shale — is actually ideal for growing wine grapes. The local industry is part of a booming Pennsylvania wine trade.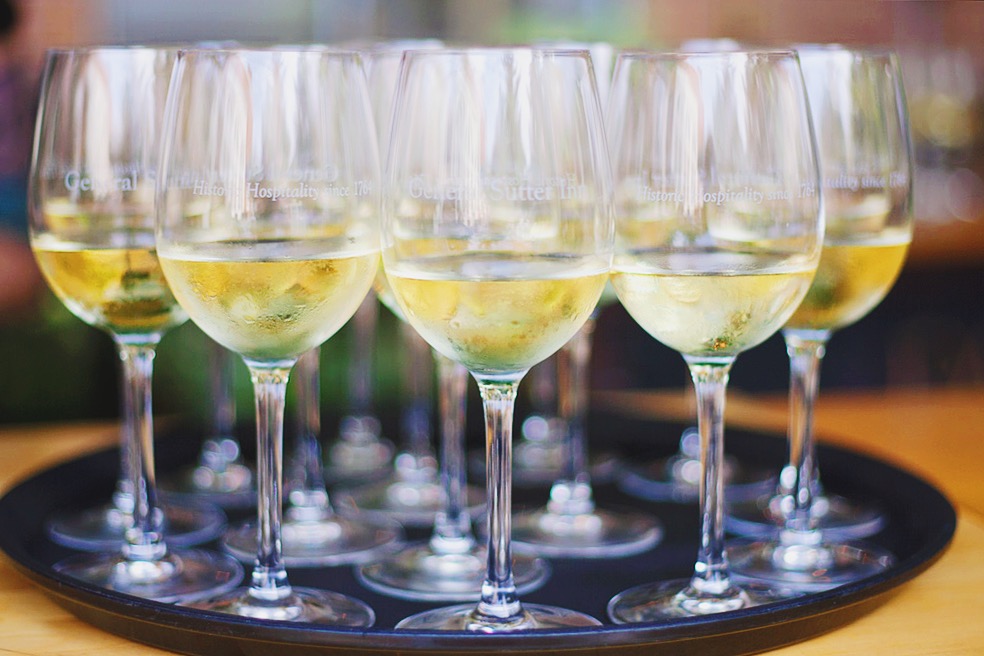 "When we began growing grapes in 1997, there were 75 wineries in Pennsylvania," recalls Waltz. "Now there are over 230."
LEARN
If you've got kids in tow — or just a curious mind — there are lots of ways to get your learning on in Lancaster.
It's been over a hundred years since the last wild wolf roamed Pennsylvania, but at The Wolf Sanctuary of PA in Lititz you can get up-close-and-personal with over three dozen of these majestic animals courtesy of the Darlington family, who have run this refuge for over 30 years. In addition to regular public tours, visitors can book for the Full Moon, held monthly on the Saturday closest to the big event. The evening features a bonfire, live entertainment and self-guided tours. Guests are encouraged to bring marshmallows and hotdogs to roast on the fire.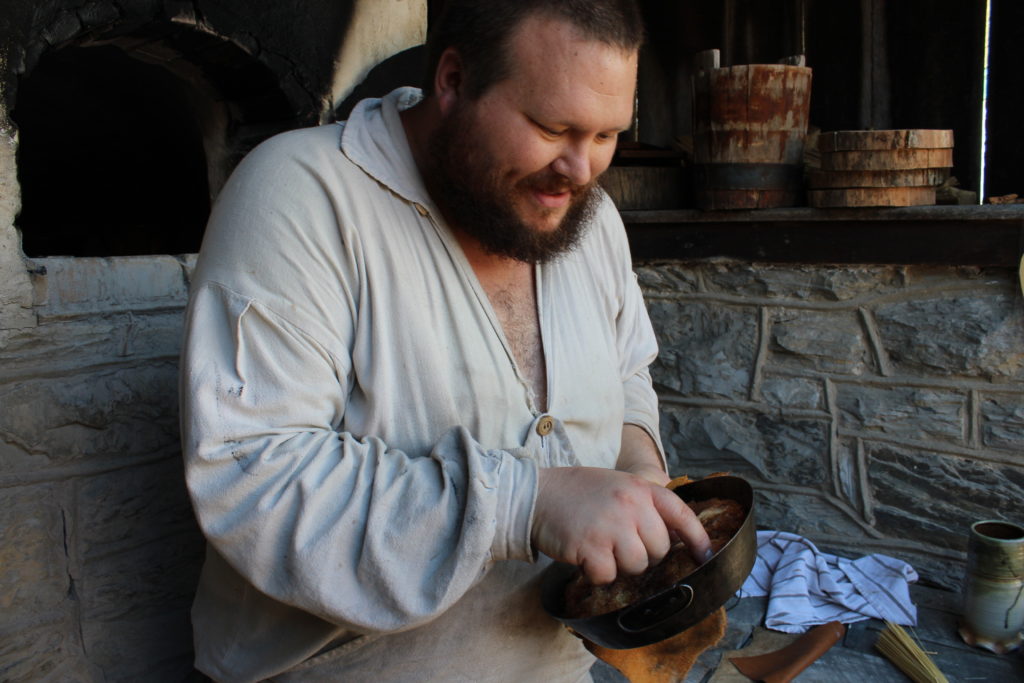 If you're looking for a window into the Pennsylvania German legacy — including but not confined to the Amish and Mennonites — then Landis Valley Village & Farm Museum is a splendid option. This "living history" site preserves and interprets the culture of the rural Pennsylvania German community from 1740 to 1940. Visitors can experience 18th and 19th century village life while walking the splendid grounds. In a testament to its allure, Landis Valley has become a wildly popular option for weddings and events.
Lancaster County is also home to the National Clock & Watch Museum, a beloved attraction in the antiques-mad hamlet of Columbia. It features over 12,000 items, and is recognized as the largest and most comprehensive horological collection in North America. 
Or visit Strasburg to explore two of the most iconic aspects of the area's heritage.  The farmhouse and grounds of the Amish Village provide a look at how the Plain community lives today. Down the road is a train twin-bill:  The Strasburg Rail Road offers a 45-minute ride through Paradise (Township) on America's oldest short-line. Across the street, the Railroad Museum of Pennsylvania boasts an incredible collection of historic locomotives and vintage railroad cars — it is rated one of the top five railroad museums in the world.

Of course,  the City of Lancaster is a treasure trove of historic architecture, and there are many ways to explore its myriad charms. The best way to see the cityscape is on foot, whether you're perusing its many galleries and boutiques or signing up for a Historic Lancaster Walking Tour. Another option is the African-American Heritage Walking Tour; sites include the Bounty Hunters Offices on Penn Square and the Thaddeus Stevens and Lydia Hamilton Smith Historic Site. Fans of the built environment should also check out cultural venues like the Fulton Theatre, the Ware Center, and the Trust Performing Arts Center – each features its own unique design or historic features.
WHERE TO STAY:
Town:
If you want to be close to the action in Lancaster City — strolling distance to the heart of downtown and adjacent to the minor league baseball stadium, home of the Barnstormers — then you can't top Lancaster Arts Hotel. This historic tobacco warehouse has been transformed into a stylish and comfortable boutique hotel. All of the rooms, from the lobby to the suites, feature original works of art with a focus on Pennsylvania artists. As an added bonus, you can add to that collection by doing your own work of art (using the provided paper and pencils) and leaving it behind to be hung in the elevator.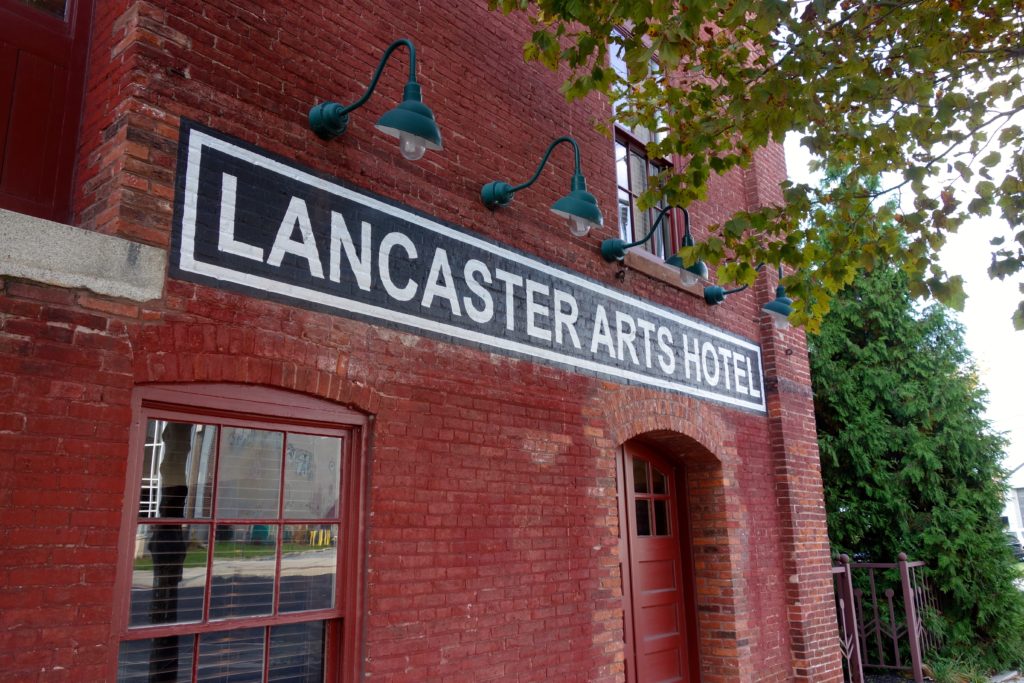 Country:
At the opposite end of the spectrum lie the county's farmstays. At Eby Farm Bed and Breakfast in Gordonville, guests sleep in the brick farmhouse before waking up to a fresh-cooked breakfast. (Fortunately Lynette Eby is willing to part with the recipe for her stellar baked oatmeal.) The property features two pigmy fainting goats, chickens, bunnies and a menagerie of dogs and cats; a horse and a small herd of Hereford cows will arrive this summer. But the best thing might just be the intense quiet that settles over the whole place at night. Hosts Mike and Lynette are incredibly knowledgable and friendly, whether they're discussing the challenges of running a small farm or directing you to their favorite family restaurant.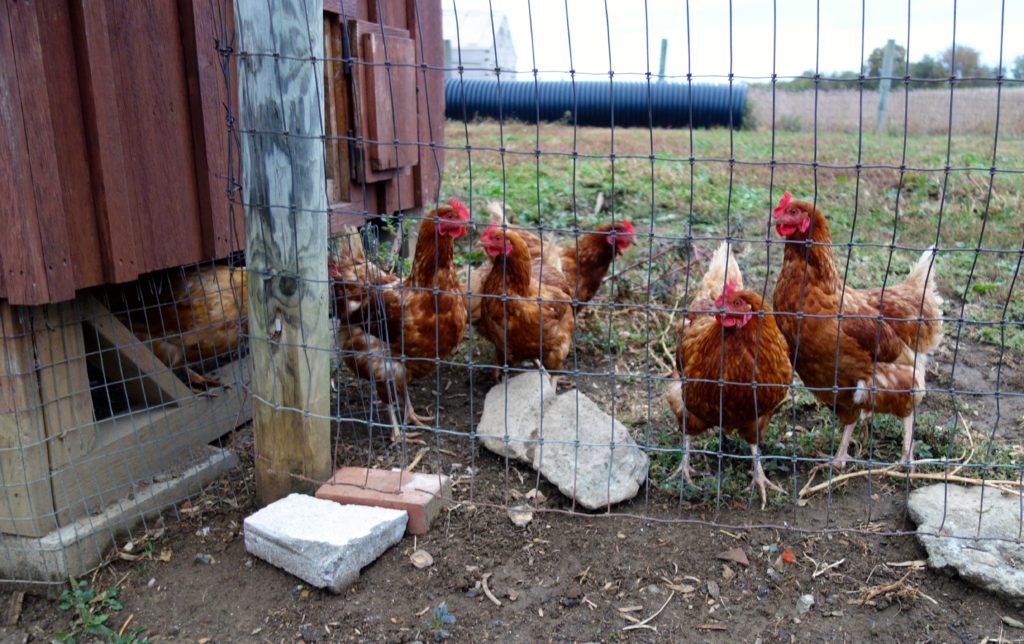 Somewhere in between:
At King's Cottage B&B, relaxed country style meets proximity to the city (1.5 miles east of downtown to be exact). These luxe accommodations attract couples of all stripes, and innkeepers Janis Kutterer and Ann Willets are a font of local knowledge.
"More young people, who used to come for the Amish, are asking about the brewpubs and the distilleries," says Kutterer. "We've gone out of our way to try and play tourist, keeping up with things so our guests get the benefit of what's happening right now."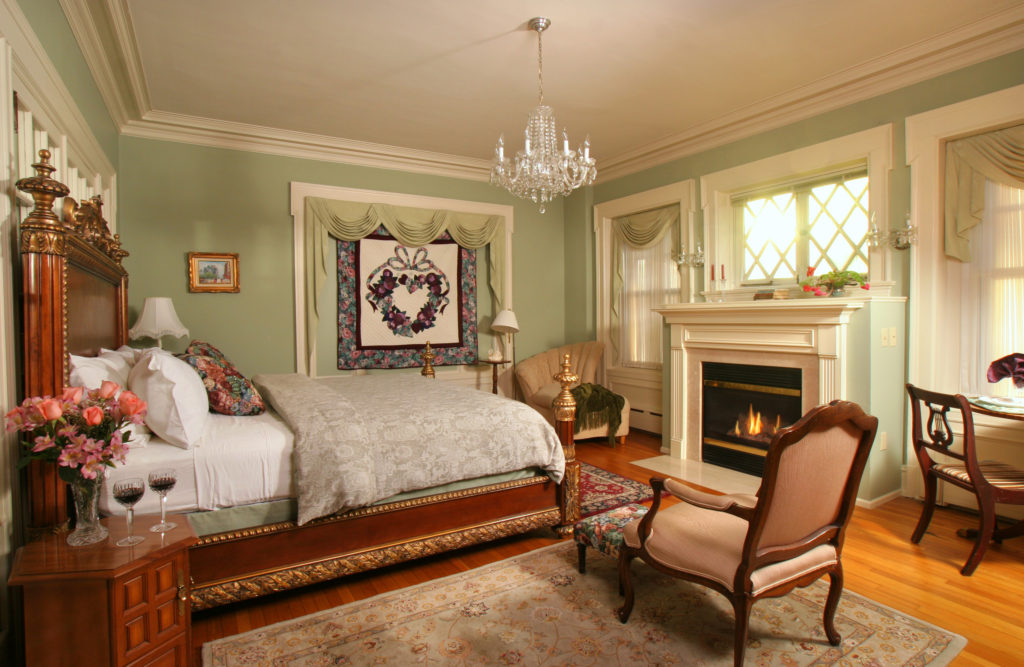 Willets is a licensed massage therapist and the B&B offers concierge services including discounted tickets to all the area theaters and customized covered bridge tours featuring off-the-beaten-path stops and a picnic packed with local cheese, hot bread and sparkling cider. In an added perk of recent legislation, innkeepers can now offer limited distribution Pennsylvania wines to guests — Kutterer and Willets particularly like the vintages from Waltz Vineyards.
The duo have not always been in this line of work.
"We both worked in telecommunications in [Raleigh, N.C.]," recalls Kutterer. When their company shut its doors, the pair searched for an inn to purchase. "But we didn't want to be way out in the country — we wanted to be somewhere with culture. Lancaster County fit that bill beautifully."
LEE STABERT is editor-in-chief of Keystone Edge. Tell her your favorite things to do in Lancaster @stabert.
This is the third installment in a series of stories Keystone Edge will be publishing on the evolving identity of Lancaster. This content was created in partnership with the Economic Development Company of Lancaster County and partner organizations.