The story of Pittsburgh's role in the Industrial Revolution is undisputed. So is the well-worn, late 20th-century narrative of the city's declining manufacturing base.
So it might come as a surprise that manufacturing is once again strong in Steel City and its environs, and has been for much of the last decade. But make no mistake: Today's industry bears little resemblance to your grandparents' shift at the plant.
The Pittsburgh Regional Alliance (PRA) recently reported that in 2016 the manufacturing sector accounted for the most investment dollars ($6.1 billion), the most deals (50 companies expanding or relocating), and the most new and retained jobs (3,667).
Today with modern manufacturing embracing automated solutions, we've entered what many consider a new industrial revolution. And just like with the first industrial revolution, Pittsburgh is at the heart of it.Jeff Christensen, Seegrid
"Manufacturing is the most active sector in southwestern Pennsylvania," explains PRA President David Ruppersberger. "But as technology and automation continue to transform this legacy sector, the reality is that manufacturing facilities will be smaller-footprint, high-efficiency environments where fewer workers, with advanced skills including STEM proficiency, will produce more goods. This is a trend that won't reverse at any time in the foreseeable future."
Retal exemplifies the kind of manufacturing that works in the region. This global maker of polyethylene terephthalate (PET) packaging, based in Cyprus, opened its first U.S. location in Donora Borough, Washington County, last year. According to CEO and President Admir Dobraca, Retal has invested $30 million so far at its 140,000-square-foot plant.
"We expect to triple our production capacity in Donora within three years," he says. "Furthermore, we plan to enhance our presence in the U.S. market with R&D at our facility, demonstrating capabilities with state-of-the-art equipment and innovative solutions for the beverage and food packaging industry."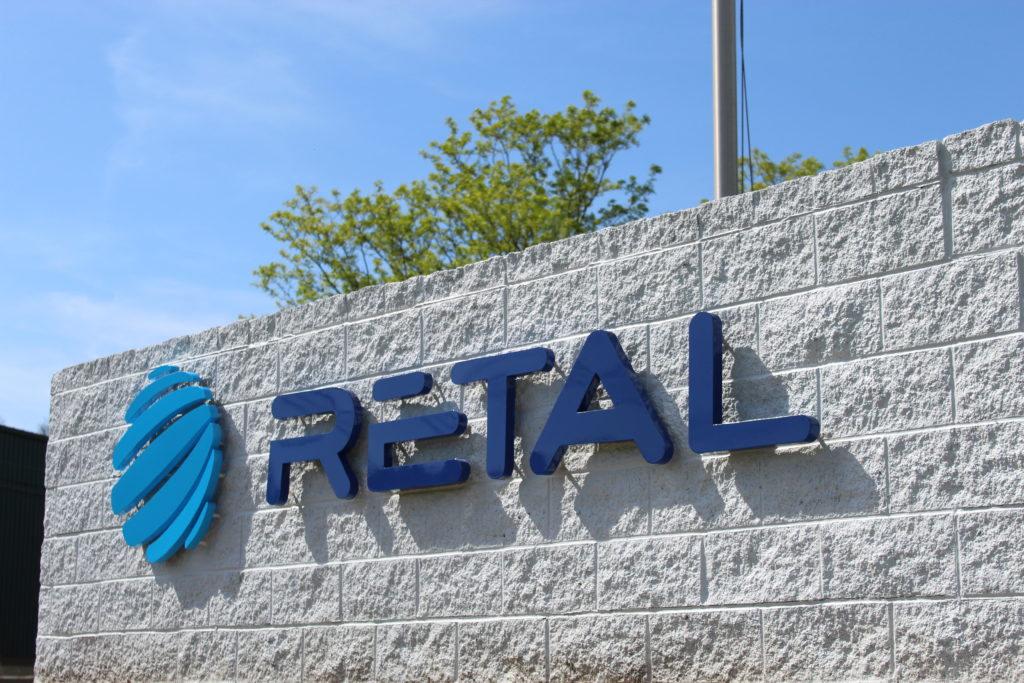 Dobraca is bullish on Pittsburgh.
Retal currently employs 35 and expects to double that number by the end of the year.
Tech Met, an employee-owned, precision chemical milling company, is another new manufacturer in Donora. The company, founded in 1988, outgrew its nearby plant in Glassport and purchased an 88,000-square-foot property last year. They expect to invest $7.5 million to outfit the new facility to produce components for the aerospace and medical implants markets, hiring up to 45 workers over the next five years, most at Donora.
Energy, another legacy sector, is also driving the manufacturing boom in Pittsburgh, especially with Royal Dutch Shell's game-changing investment of $6 billion to build a new ethane cracker plant in Potter Township, Beaver County, to manufacture polyethylene, a widely used plastic. According to Shell's Michael Marr, when operational early in the next decade, the facility is projected to employ about 600 people.
"The table is set for the region's future by leveraging the combined impact of manufacturing and energy," says Ruppersberger. "Without the natural resource of the shale gas — for which this region once pioneered extraction — an ethane cracker would not have been a consideration. Now with Shell's investment in the region, we'll be primed in a way we could not have previously imagined to further grow an industry (petrochemicals) that already has a foothold here."
That emerging, energy-related petrochemical industry represents the region's biggest growth opportunity.
"It is a sector where we have competitive advantages and recently demonstrated success in attracting a major new anchor company," adds Ruppersberger. "All of this is converging under the banner of our manufacturing sector where there are significant multiplier benefits tied to the supply chain and downstream activity."
The strong robotics sector is another factor in the region's recent manufacturing success.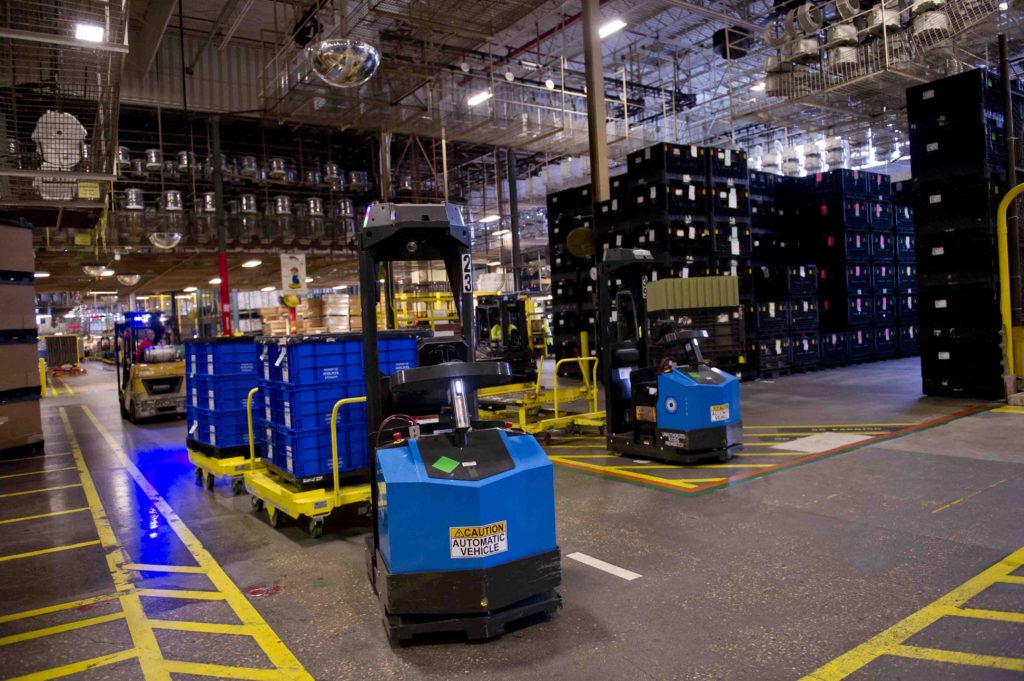 "Pittsburgh has longstanding ties to the manufacturing industry and in the Steel City, there's been a rich history of innovation and production," says Jeff Christensen, vice president of product at Seegrid, a robotics company that has been located for eight years near the Pittsburgh International Airport. "As the industry has progressed, so have the technologies supporting it. Today with modern manufacturing embracing automated solutions, we've entered what many consider a new industrial revolution. And just like the first industrial revolution, Pittsburgh is at the heart of it."
PRA reported $14.2 million in capital investment in robotics in 2016, much of it concentrated in Pittsburgh's Strip District, historically a center of warehousing and manufacturing now known locally as "Robotics Row." (The city itself is proud of the "Roboburgh" moniker given it by the Wall Street Journal in 1999.)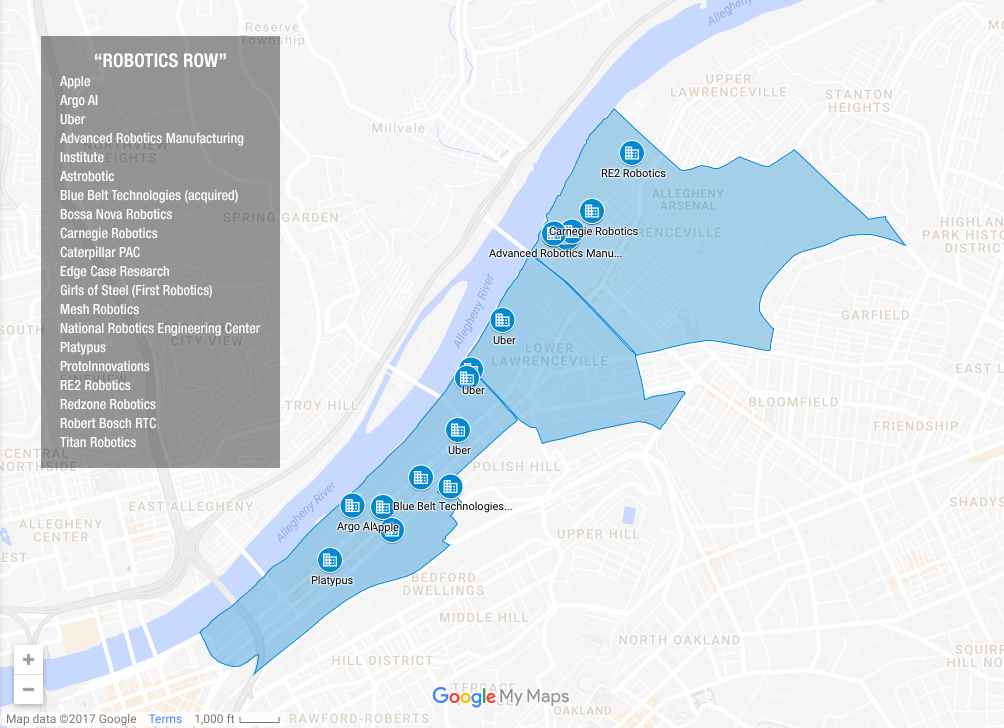 So what draws companies like Shell, Retal, Tech Met and Seegrid to the region?
The Shell plant (the first such investment outside of the U.S. Gulf Coast in a generation and Pittsburgh's largest manufacturing deal in the same time) was drawn to Beaver County because of its inter-modal transportation infrastructure, the local availability of ethane to produce polyethylene (which would otherwise have to be shipped from the Gulf Coast) and the fact that more than 70 percent of the North American polyethylene market is within 700 miles of Pittsburgh.
Retal was attracted by the region's easy access to Northeast and Midwest markets, and to Donora because, according to Dobraca, "we were happy to find an existing facility with rail siding for raw material supply that had all necessary electric power for us to start production."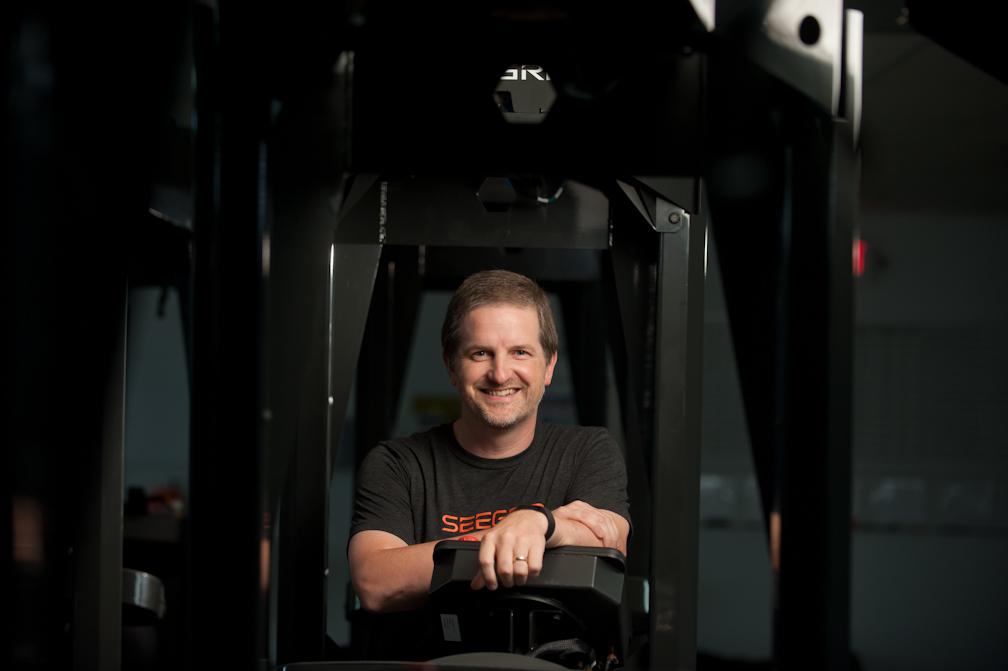 Tech Met was already sold on the region and wanted to expand there in part because "Pittsburgh is a well-known center for medical device development and additive manufacturing, both of which are key customer segments for Tech Met," says Vidra.
The region's higher education prowess is also a major factor in providing a sufficiently skilled workforce.
"I really can't think of a manufacturing project that we have been involved with that doesn't employ sophisticated technology and/or rely on information technology," says Ruppersberger. "I believe that our region's tradition of innovation, especially when it comes to 'making' things, plays a part, but so does the abundance of IT-savvy talent at our disposal. [We're] filling an innovation pipeline with grads from the region's diverse, post-secondary learning institutions — not only our universities, but also our community colleges, and career and technical education schools and programs."
As for the next big thing?
"This region has produced some remarkable advances that have literally changed the world," enthuses Ruppersberger. "I have no doubt that right now, somewhere in the Pittsburgh region, someone is working on something that will be disruptive in all the right ways."
ELISE VIDER is news editor of Keystone Edge.