If you've traveled lately to Dusseldorf, Galway, Tokyo, Mexico City, L.A., Telluride, or New York — to say nothing of Pittsburgh, Philly, Lancaster or York — you might have spotted the beautifully wrapped, artisan chocolate bars from Chambersburg's Nathan Miller Chocolate.
Miller is a pastry chef who has worked in some of the most renowned kitchens in New York, Danube and Boulder.
"When I was making truffles and chocolate as a pastry chef, I became obsessed with flavor profiles of the chocolate," he recalls. "I wanted to have the freedom to create the flavors I was looking for myself. I was introduced to single-origin chocolate and it was a huge moment for me. I never realized how many farms and unique varieties were out there. From there it was all over, I knew I had to do it."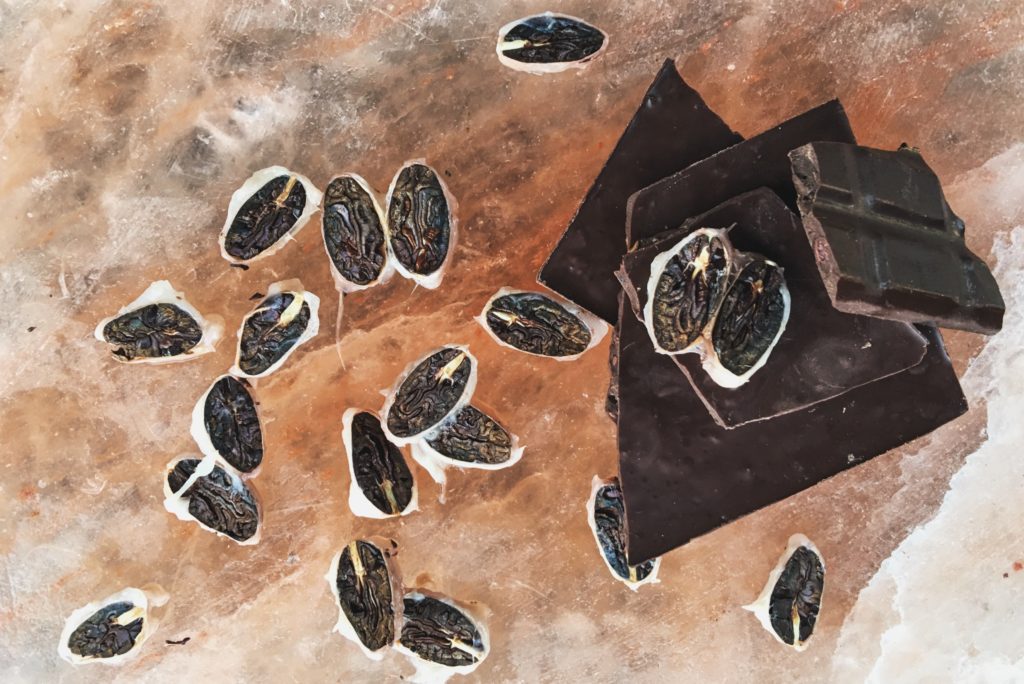 In 2010, Nathan Miller Chocolate began as a basement experiment out of a shared kitchen.
"When we were ready to get our own space we cast a wide net to find the perfect mix of price and proximity to cocoa ports," says Chelsea Russo, the company's managing director. "Ultimately a family-owned, early-1900s shoe factory in Chambersburg won out. The facility came with air-conditioning, three-phase electrical, and landlords we trust to have our interests in mind as we grow our business. Building a factory comes with a lot of specialized needs. On top of being a great building with history close to family, we are 1.3 to 3.5 hours to the cocoa ports: Philly, Washington, D.C., New York City and Baltimore."
A team of about eight full-timers work seven days a week to make the chocolate, hand-wrap each bar, package them and ship them all over the world. The company also runs an on-site coffee shop.
Offerings include single-origin chocolates from Guatemala, Madagascar, Ghana and Peru (the New York Times called it "fruity, unusual, easy to like"), along with specialty flavors such as Strawberry Rye Whiskey. That flavor, a buttermilk chocolate aged with whiskey and mixed with organic strawberry is moving from limited release to year-round production. The Salt + Wafer bar, a salty-sweet buttermilk chocolate, is a year-round best seller.
Miller comes up with the flavor profiles, starting with a single-origin chocolate that pairs well with the end goal.
"We source from local producers in the Mid-Atlantic wherever possible, says Russo. "For example, the organic maple syrup we use in our Gingerbread Buttermilk Chocolate is made in Pennsylvania. We do chocolate infused with beer, collaborations with local crafters. It's a lot of fun — we love to team up. We also do private label manufacturing featuring the customers' ingredients."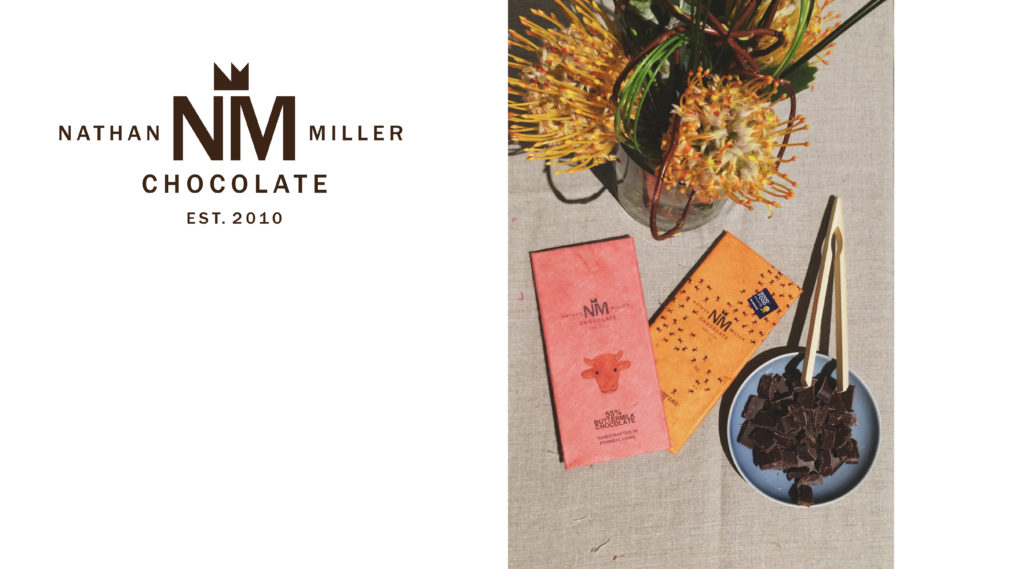 The distinctive labels are crafted from handmade Nepalese paper.
"The root it's made from is sustainable — growing fast and wild like bamboo," explains Russo, who designs most of the labels with Miller. "The team there creates the pulp, dyes it, and spreads it out on screens to dry in the sun. Once completed, they will inspect, create sheets, and a donkey carries it into Kathmandu where it's shipped."
"We like to keep the design fun and approachable," she adds. "We did a collaboration with artist Heather Chontos for the new Camel Milk, Rum Raisin and Strawberry Rye Whiskey bars that is lovely. It was awesome to see another approach to our bar labeling."
Labels are printed in-house in Chambersburg. 
And the recipe for scaling an artisan chocolate maker worldwide?

"Our customers and partners will allow us to grow our business," says Russo. "We try to focus our attention on those relationships and learn about what they like so we can make the chocolate they want. If there is a recipe for scaling a company it might be to stay humble, stay lean, be present, be passionate and be adaptable."
ELISE VIDER is news editor of Keystone Edge.