Our new series "On the Way To…" was created in partnership with the Pennsylvania Department of Community & Economic Development and the Pennsylvania Tourism Office. Over the next year, we'll be highlighting some of our favorite Pennsylvania events and attractions, and letting you know how to make the most out of your road trip.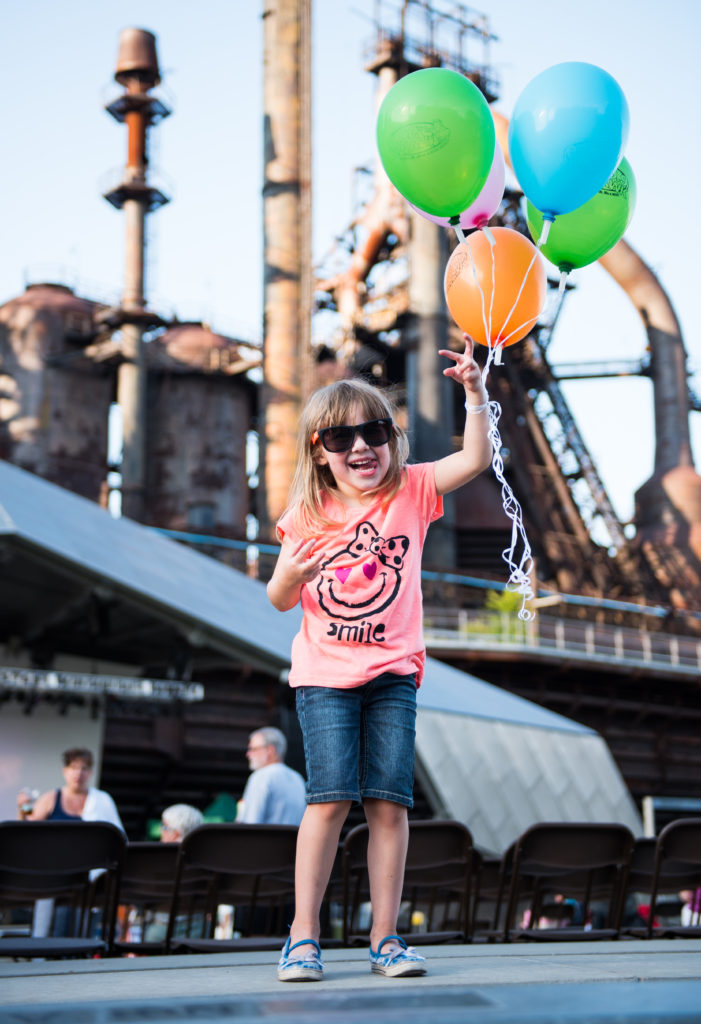 Stretching west from the New Jersey state line to include Bethlehem, Allentown, Emmaus and Easton, the Lehigh Valley lies about halfway up Pennsylvania's eastern edge. It's got rocks and rollercoasters, Moravians and music, craft breweries and kiffles (if you've never heard of the latter, ask a local).
Bethlehem, a city of just over 75,000, sees that number swell to about one million for ten days each August thanks to the country's largest free music festival, staged in the shadow of its iconic steel stacks.
Bethlehem Musikfest launched in 1984, and this year it's running August 4 through 13. The flagship event of the non-profit ArtsQuest happens with the help of corporate and city agency partners and over 1,600 volunteers. Last year's fest drew 957,000 people from nine countries to hear almost 400 artists on 15 stages.
Bethlehem, a city of just over 75,000, sees that number swell to about one million for ten days each August thanks to the country's largest free music festival, staged in the shadow of its iconic steel stacks.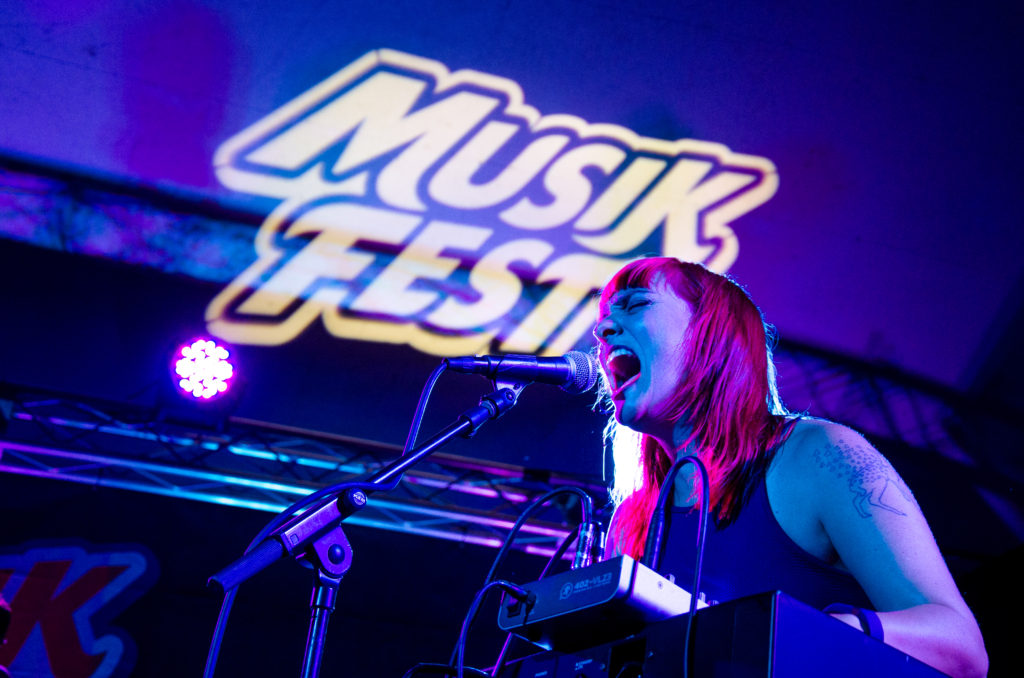 2017's enticements include a kickoff show with Santana, performances from +LIVE+, Aloe Blacc, Toby Keith and more, including a great roster of indie favorites. International acts include Korean pop-rockers Ssing, the Celtic/world music group Scythian, and Jamaican reggae legends The Skatalites. (Some shows are ticketed; others are free. Here's the full lineup.)
Attendees can also check out the new Martin Guitar Stage for short acoustic sets from festival acts and open mic sessions; those courageous enough to brave the bright lights can accompany themselves on a borrowed Martin Guitar. Tons of food vendors, artisans, and plenty of family programming are also on the docket.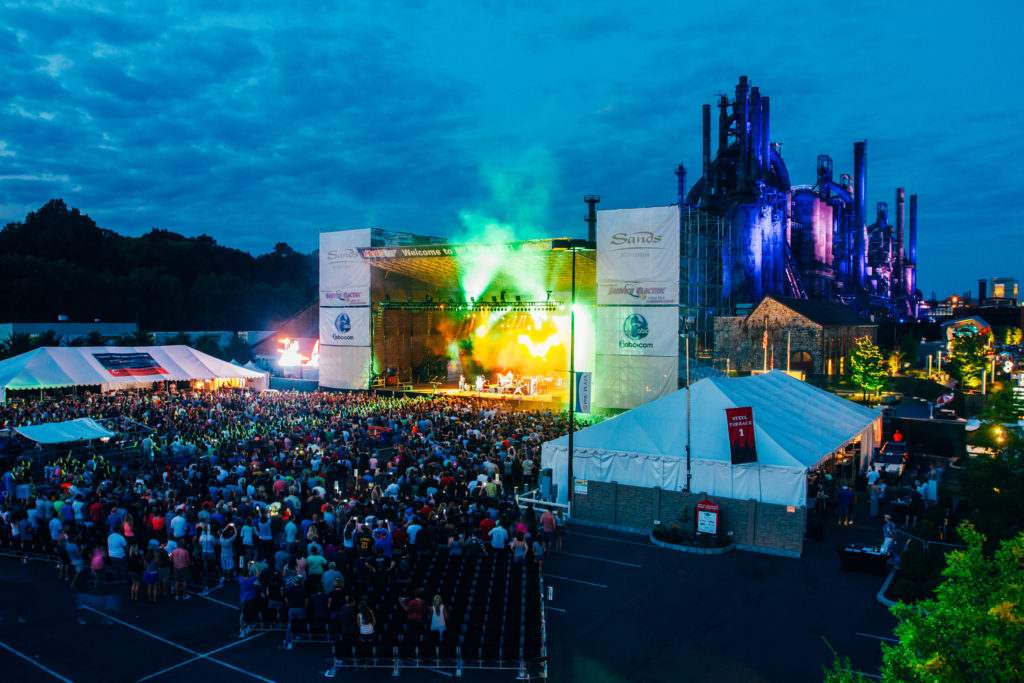 If you're heading to the region for the festival, do yourself a favor and expand your itinerary. Start with the host city.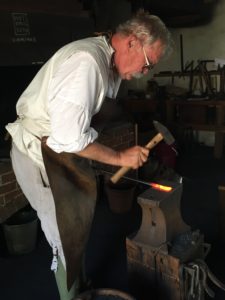 The north side, sometimes called "America's first industrial park," was founded with a single log building and christened "Bethlehem" by visiting Austrian noble Count Zinzendorf on December 24, 1741. That's why it's also called "the Christmas City." The Historic Hotel Bethlehem on Main Street stands on the site of that first cabin.
The city also has roots in what is now the Czech Republic: Moravians, the world's oldest Protestant sect (pre-dating Martin Luther and the Anglican Church), reached the American colonies in the early 1700s and eventually made their first successful settlement in Pennsylvania.
A wide range of Historic Bethlehem walking tours from guides in authentic 18th-century Moravian garb reveal a wealth of details about how pre-Revolutionary industrialists harnessed the power of the Lehigh River. That includes the first pumped municipal water system in the American colonies, designed in 1754 by Johann Christopher Christensen. A working recreation now stands in the original springhouse building, which once pumped fresh water up a tract of 93 vertical feet to supply community cisterns (decades later, Philadelphia's famous waterworks on the Schuylkill River would be modeled on the Moravians' creation).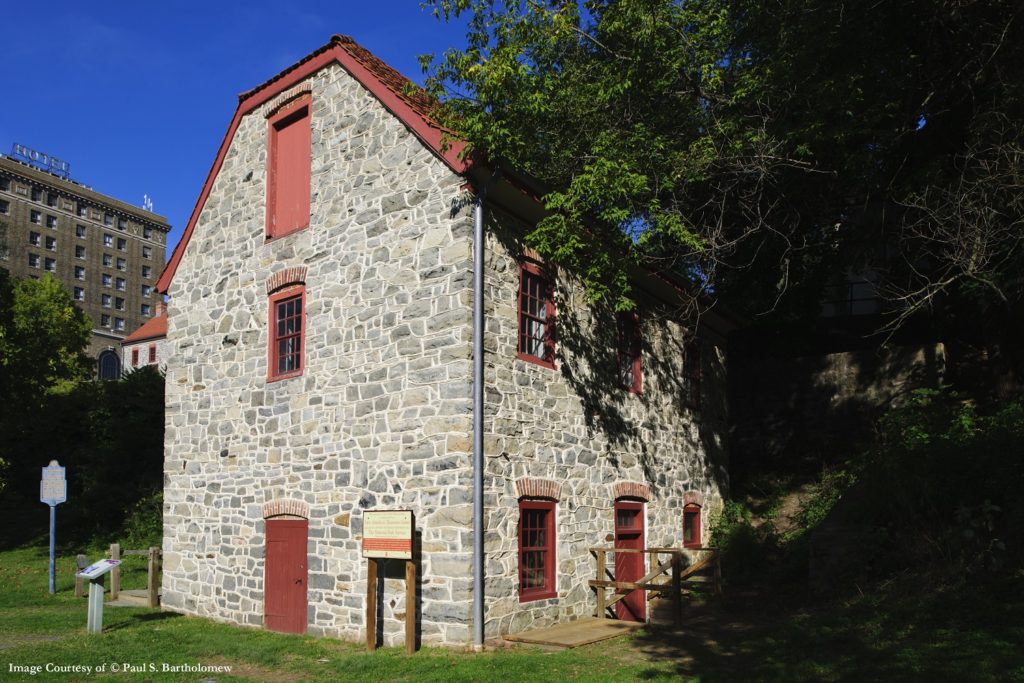 Stroll North Bethlehem, from its Colonial sites to its lively retail and dining corridor, and you'll understand why the pump was needed: This is a city of steep hills. If you stop by the Moravian Museum or the Kemerer Museum of Decorative Arts, rest your legs in the peaceful adjacent Moravian Cemetery with its distinctive flat gravestones, and read the names of neighbors who lived centuries ago.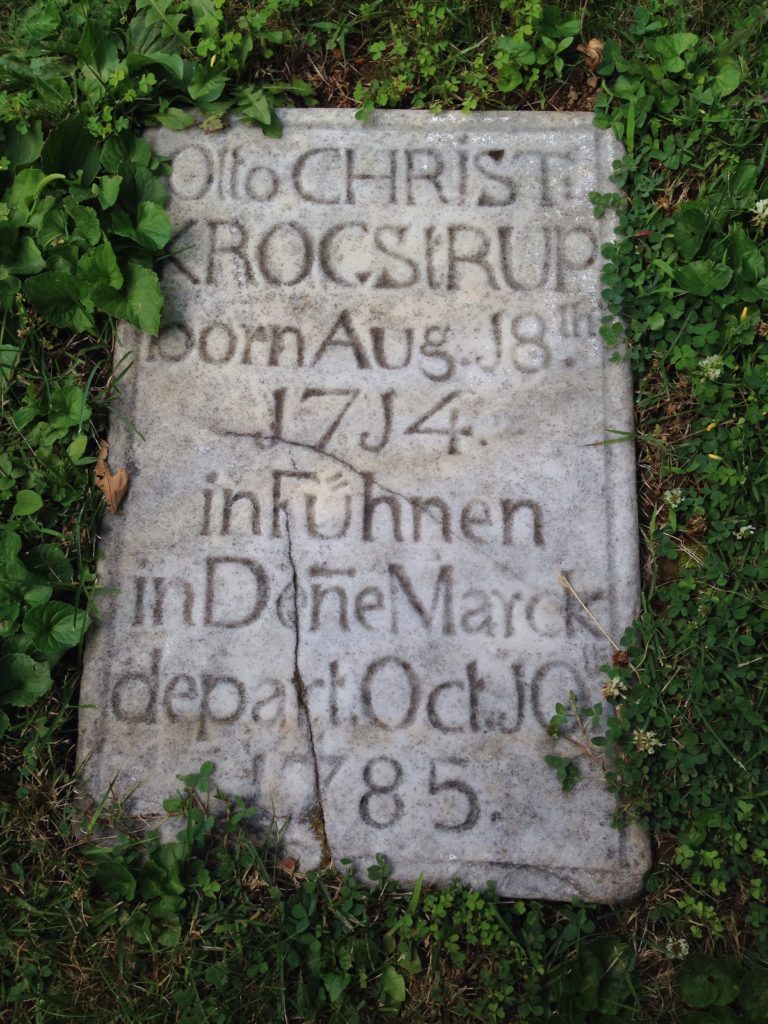 Across from the hotel, the Moravian Book Shop (touted as the oldest bookstore in the world) has much more than just books: There are kitchen and baby goods, a pastry counter, comfortable couches, and a Christmas-themed shop with every kind of ornament, from classic Nativity scenes to glittering hamburgers, and even a bakery for gourmet canine treats (there are leashed pooches everywhere in Bethlehem, from restaurant patios to historic paths).
On the other side of the river in South Bethlehem, discover more recent history with tours of the Bethlehem Steel plant, whose towering blast furnaces, railway for raw materials, and massive machine shop still stand. The company had its own extraordinary arc in the 20th-century: metal from its forges provided the backbone for national icons such as the Lincoln Tunnel, the Chrysler Building and the Golden Gate Bridge, plus America's World War II ships, planes, and munitions. Your tour guides might have family lore of their own to share, alongside extraordinary views of the dramatic industrial architecture. Imagine what it was like to work beside furnaces that reached 3,000 degrees, while you spy the names workers welded into the foot of the stacks.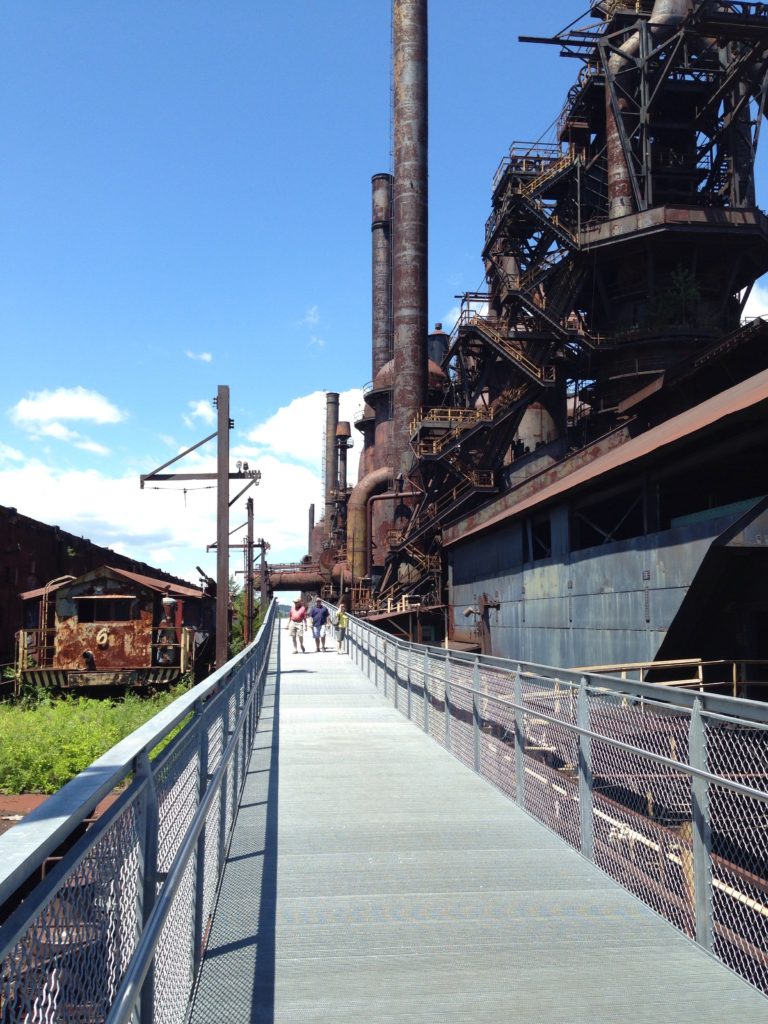 After the steel company folded in 2003, the country's largest brownfield site was reborn. The Sands Casino Resort Bethlehem purchased the defunct 126-acre steel plant in 2007, preserved and redeveloped the property, and opened in 2009. Add the ArtsQuest Center's SteelStacks arts and cultural campus and its clear South Bethlehem is reinventing itself yet again.
On a related note, art lovers passing through the neighborhood shouldn't miss the Banana Factory Arts Center. Home to ArtsQuest's visual arts education programs, it's a complex of six buildings, including (yes) a former banana distribution warehouse, boasting 30 studio artists and three galleries. Locals love the vibrant First Fridays when artists welcome the public with wine and snacks.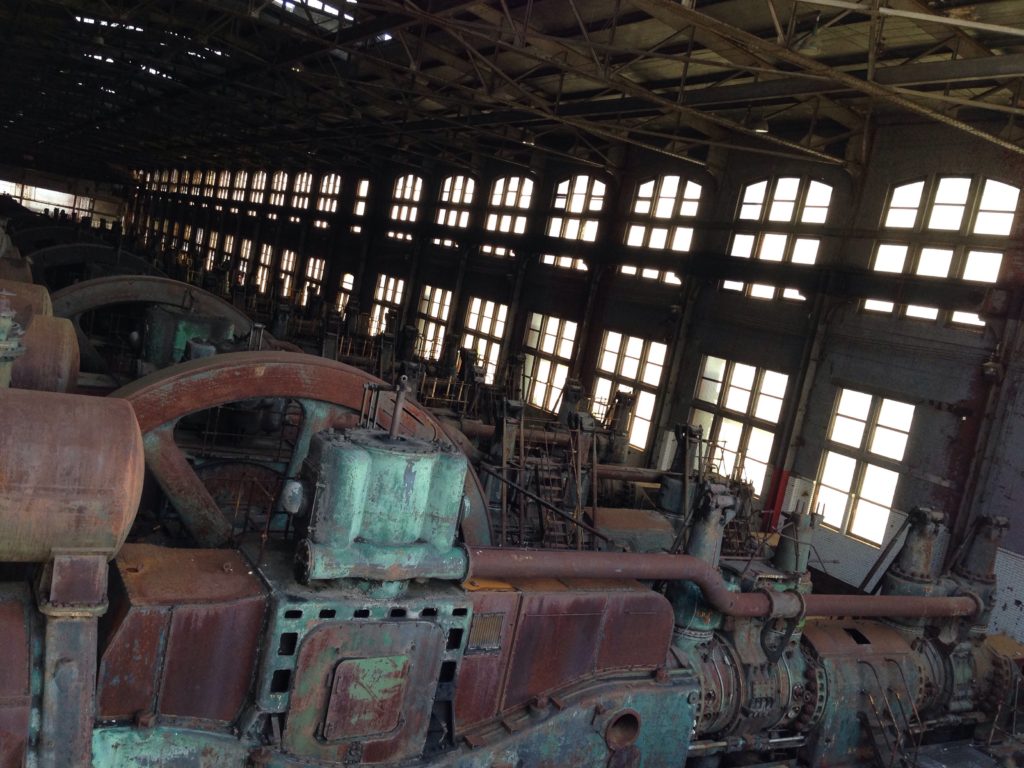 Speaking of drinks, the Lehigh Valley is rife with wineries, breweries and distilleries, many paired with excellent restaurants (you can start browsing here). For a fun and informative start, check out the displays at the historic Goundie House (right next to the Visitor Center), which includes a tribute to beer-brewing as an art traditionally dominated by women.
If you're up for a nice drive, Galen Glen Winery, a 20-acre vineyard about an hour northwest of Bethlehem in Andreas, is a favorite, offering up excellent wines and scenery to match.
Nearby Eight Oaks Craft Distillers in New Tripoli is a small-batch craft distillery and farm providing tours that show the process from field to glass, tastings, a dog-and-family friendly picnic area, and live music every Saturday afternoon.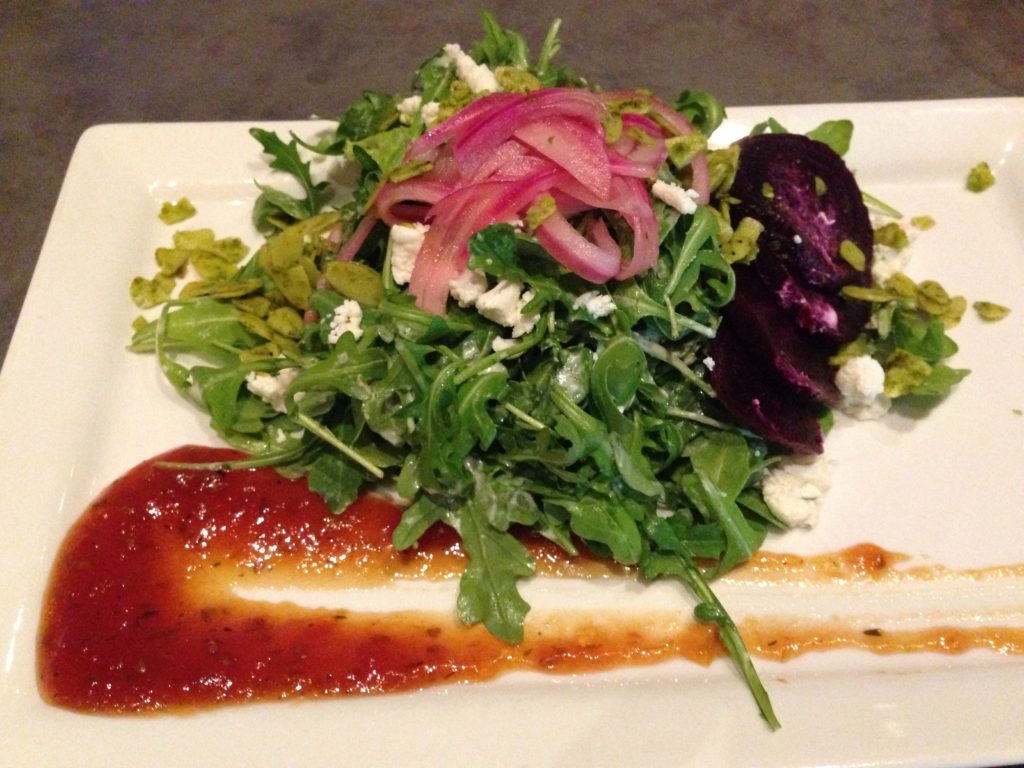 For top-notch local beer (from stouts to summer wheat) and food to match, check out the family-run Fegley's Brew Works right in Bethlehem or Allentown. And if you're feeling parched in the summer heat, locals recommend the delicious fresh sangrias on the menu at Tapas on Main.
Speaking of food, there are plenty of nearby highlights. Bethlehem's Vegan Treats Bakery made 2012 American Express Departures Magazine's top-ten list of bakeries worldwide — among all bakeries, not just vegan ones. And across the river at Social Still, barrels are kept secure inside a former safe at this prohibition-era bank building turned micro-distillery and restaurant (where you can get truffle sauce with your truffle-salt fries). More food options are easy to explore.
Brave coasters like Hydra and Steel Force, and scream your way down ten different water slides.
The potential detours are endless. Fill up in Bethlehem and then head about twenty minutes southeast to check out the Allentown Art Museum. Or spend a day at one of the state's best amusement parks: Dorney Park & Wildwater Kingdom, where you can brave coasters like Hydra and Steel Force, and scream your way down ten different water slides. You can also take a ramble north for about 10 miles on Route 737 to tiny Kempton for some classic country scenery.
If you're looking for nature destinations, take a tour of Hellertown's Lost River Caverns, about fifteen minutes southwest of Bethlehem, first discovered under a limestone quarry in the 1860s. The site also boasts a free nature trail and scenic picnicking area. For something a little more vigorous, check out the bike and canoe tours offered by the Emmaus-based Wildlands Conservancy's Bike & Boat Adventures — they even offer the chance to tour the Lehigh River by moonlight.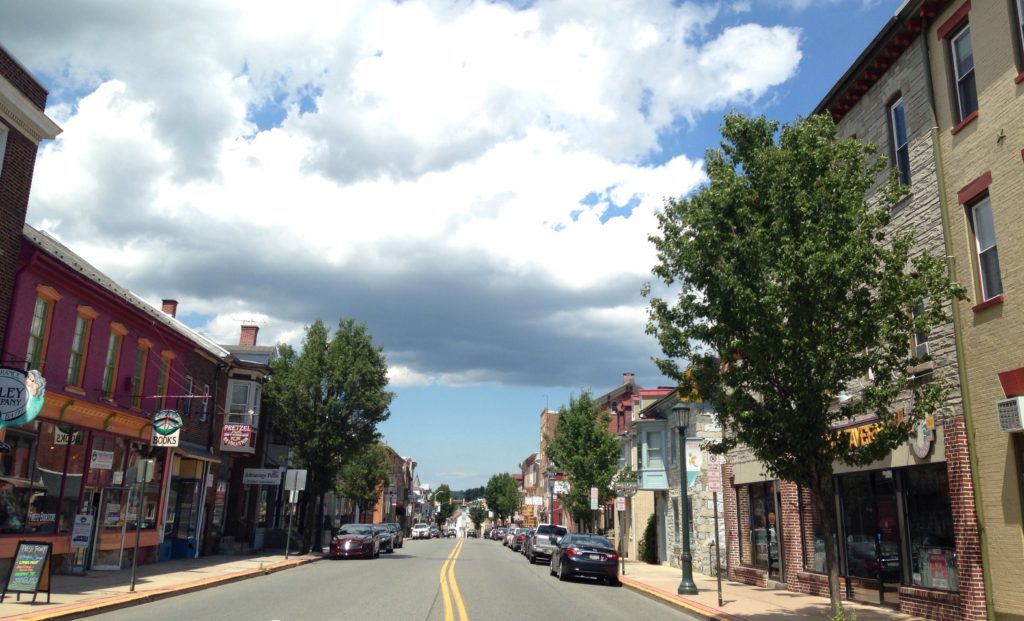 You can also venture east to nearby Kutztown and visit Crystal Cave. It's been one of the state's most popular destinations since it was discovered in 1871.  Wear comfortable shoes and a light jacket: The tour winds up and down concrete stairs, and the temperature underground holds steady year-round in the low 50s. Learn the strange history of parties inside the cave — before visitors knew that one human hand on ancient formations can erode 100 years with a single touch. Get ready for the region's rockiest puns under half a million years worth of stunning stone and discover rocks that bear an uncanny resemblance to fossilized zoo animals. If  a 100-year-old, half-inch baby stalactite drips on your nose, you'll have ten years of good luck.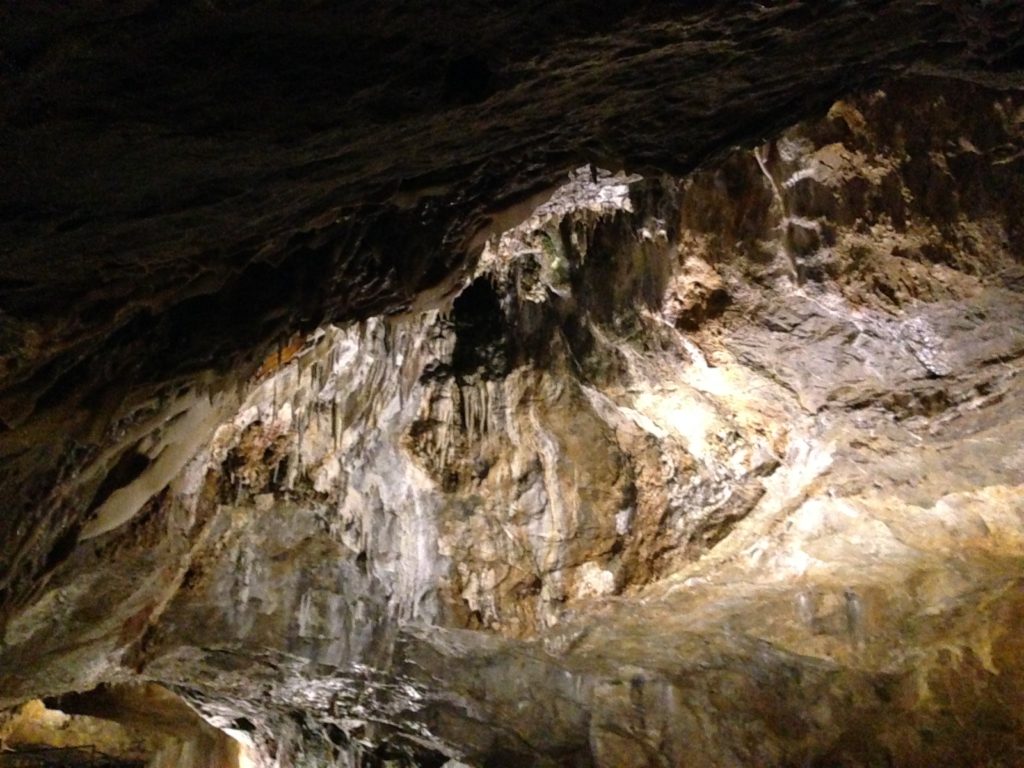 So whether you're looking to go back 500,000 years, 500 years, or just 50 to the heart of America's modern industrial past, Pennsylvania's Lehigh Valley is a full of potential detours for Musikfest fans and adventurous travelers alike.
ALAINA MABASO is a Philadelphia-based freelance writer and the associate editor of BroadStreetReview.com, Philly's hub for arts, culture and commentary. You can visit her at her blog, where fiction need not apply.