Our new series "On the Way To…" was created in partnership with the Pennsylvania Department of Community & Economic Development and the Pennsylvania Tourism Office. Over the next year, we'll be highlighting some of our favorite Pennsylvania events and attractions, and letting you know how to make the most out of your road trip.
If you're looking for an in-state adventure, look no further than Presque Isle State Park, an ecological and recreational wonderland in Erie.
A lush peninsula separating Presque Isle Bay and Lake Erie, the area boasts a stunning combination of beaches, grasslands, lakes, ponds and woodlands, which are home to nearly 50 mammals, 20 reptiles and 15 amphibian species. Visitors can lounge on the sand, listen to the gentle lapping of the waves and enjoy the sounds of more than 330 bird species singing in the nearby forest.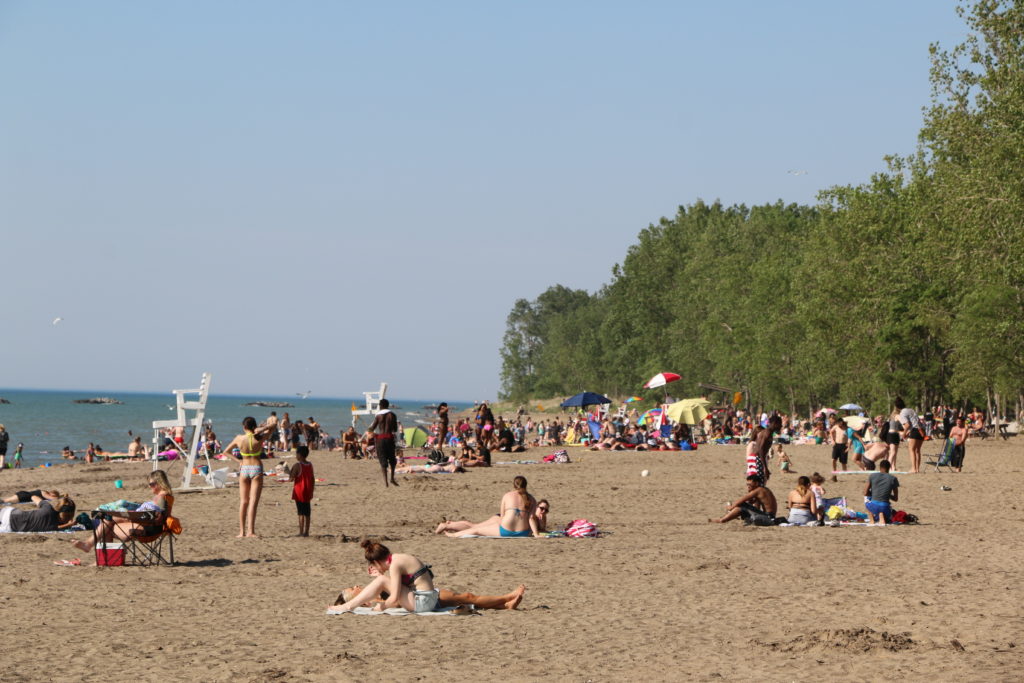 Established by the Commonwealth of Pennsylvania in 1923 — and designated a National Natural Landmark in 1967 — the park is one of Pennsylvania's top vacation destinations with more than 4 million annual visitors. The main draw at Presque Isle (French for "almost an island") is its 11 beaches, spanning seven miles of the 3,100-acre peninsula; it was recently voted the No. 1 Freshwater Beach in the Country by USA Today's Reader's Choice.
Some of the more heavily visited beaches have lifeguards on duty from Memorial Day to Labor Day; a few contain concession stands, grills, picnic tables and modern bathhouses.
Visitors can lounge on the sand, listen to the gentle lapping of the waves and enjoy the sounds of more than 330 bird species singing in the nearby forest.
Beach no. 6 is very popular. The two large parking lots are usually full, especially on weekends, and eight professional-sized beach volleyball courts are busy throughout the day with players enjoying the sun and sand. While other stretches of sand have fewer amenities, they also tend to be less crowded. There are even some unmarked areas that provide beach access, ideal for seeking out a little solitude (swimming is only permitted when life guards are present).
People also flock to Presque Isle to bird watch and to bike, rollerblade, run and walk the 13.5-mile Karl Boyes Multipurpose National Recreation Trail, which spans the perimeter of the park. There are also 15 wooded trails for hiking.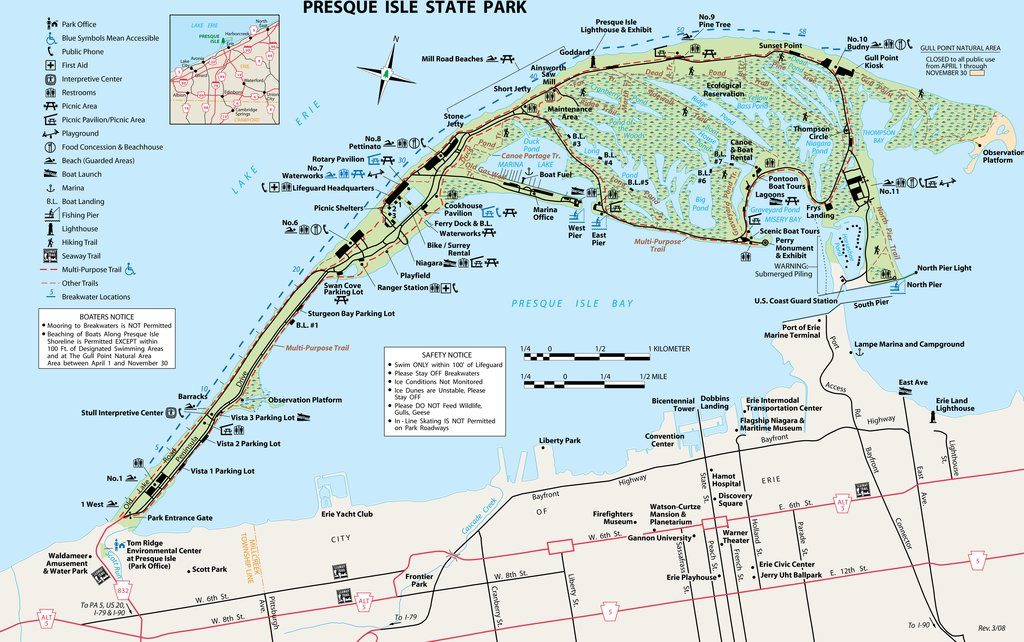 Guests looking to hit the water have a wealth of options, be it boat, canoe, kayak or aqua cycle — a larger version of a paddleboat with oversized tractor trailer-type wheels that propel you over the water. Aqua cycles are available for rent at Presque Isle Waterworks Pond; bikes and other man-powered vehicles are available at the Waterworks Pumphouse; boats, canoes, jet skis and kayaks can be rented from Presque Isle Canoe and Boat Livery, Lake Erie Outfitters and Port Erie Sports.
Recreational fishing, whether via boat or shore, is another popular pastime. Anglers can nab a variety of freshwater fish, including bass, perch, salmon, smelt and walleye in Lake Erie; bass, crappies, muskellunge, northern pike, perch, salmon and walleye come out of the bay.
The Isle is also busy in the fall and winter months. Visitors revel in the spectacular fall foliage and use the park to cross-country ski, snowshoe and ice fish.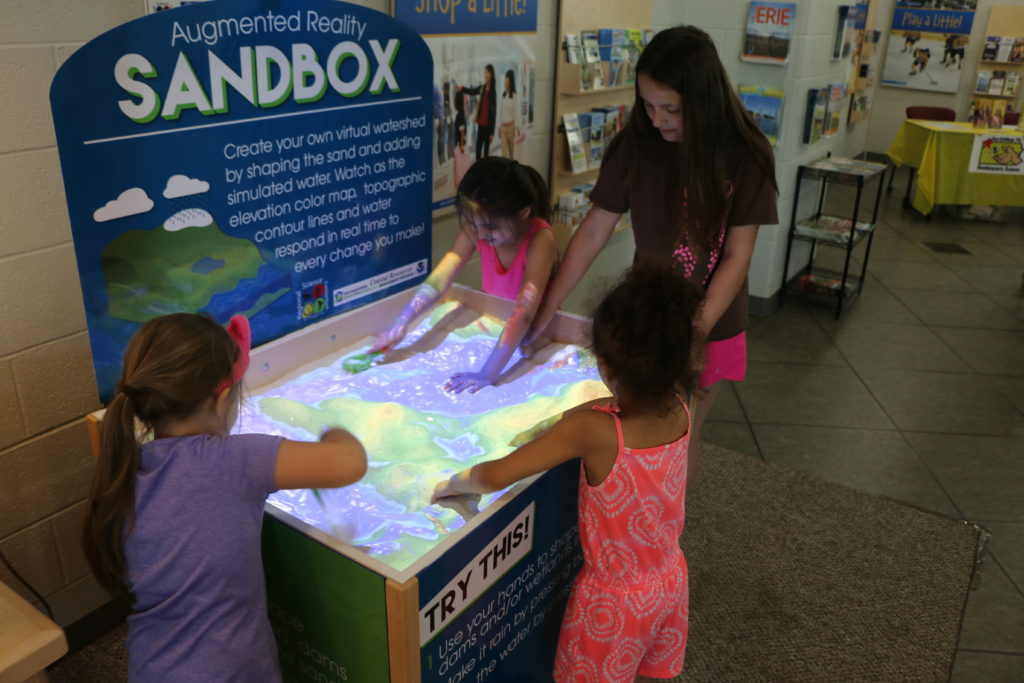 First-time visitors can nab a park map and take a tour of the Tom Ridge Environmental Center (TREC) before venturing onto the peninsula. TREC is a state-of-the-art green facility focused on educating visitors about what makes the park so unique. It offers a 75-foot observation tower for panoramic views; informative workshops, programs and lectures; nature films on the IMAX-like Big Green Screen, a souvenir shop, and dining at the Sunset Café.
Presque Isle Lighthouse, on the north shore, is the second oldest lighthouse on Lake Erie's shore. Completed in 1873, the brick tower with attached dwelling was home to nine U.S. Lighthouse Service keepers and their families until 1944. It was added to the National Register of Historic Places in 1983. Guests can climb the 78 steps to get a bird's eye view of the water.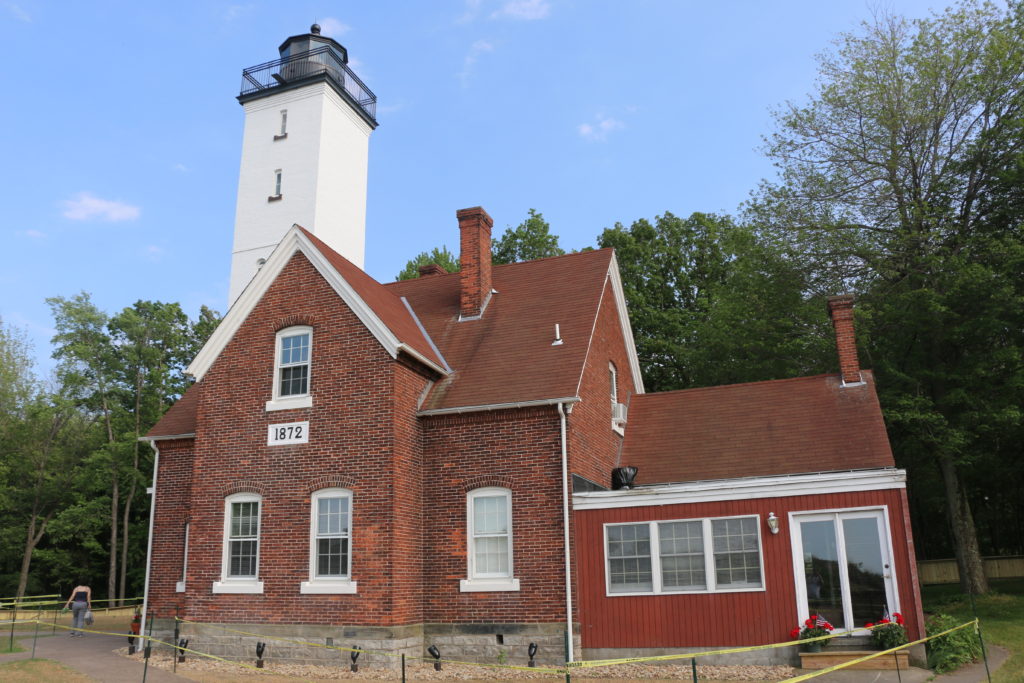 If you're looking for some more history, the point on the smaller Misery Bay is home to the Perry Monument, dedicated to Commodore Oliver Hazard Perry, a prominent naval squadron leader during the War of 1812. Perry, along with Presque Isle, played a vital role in the victory over the British in the war. He strategically used the bay as natural protection for his men and a place to construct six of the nine ships in his fleet. Various markers near the 101-foot monument describe his heroic efforts and how this victory marked the first time the mighty English fleet surrendered in defeat.
Of course the area has much more to offer than just Presque Isle, so turn your visit into a vacation.
Fill up before a day of fun in the sun at Sara's, located at the gateway to the park. This '50s-style diner serves traditional American fare, delicious desserts and plenty of visual stimuli. The restaurant features various vintage gas station signs and Coca-Cola memorabilia both inside and out. Sara's is famous for its vanilla-orange twist ice cream and foot-long hot dogs, which are made in Erie by Smith's.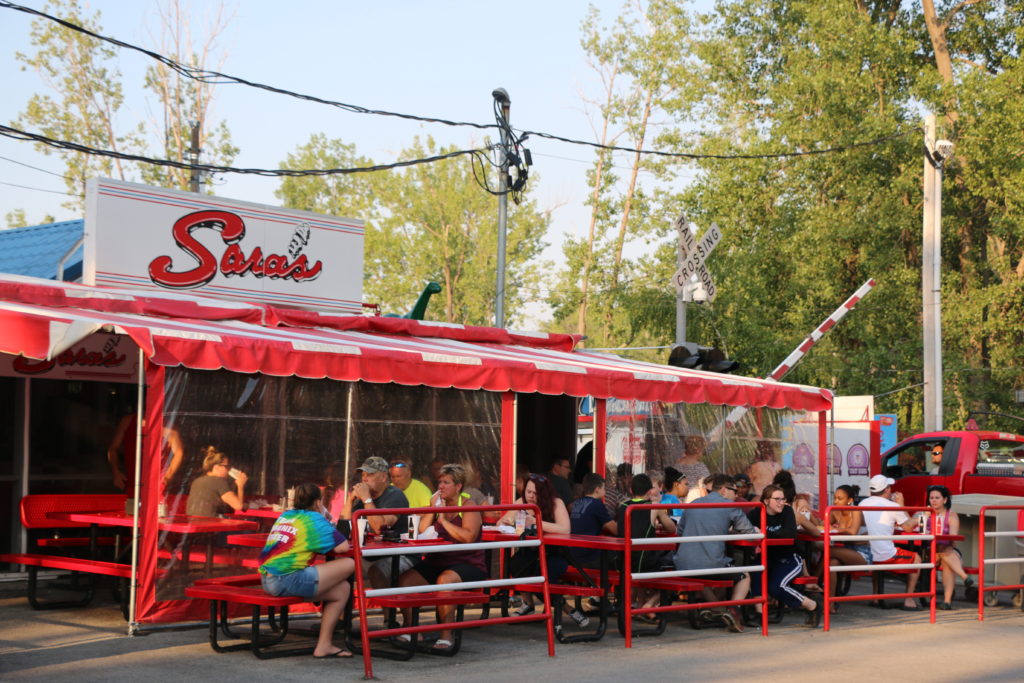 The Erie waterfront also has eating options for every budget. At the Bayfront Grille, Rum Runners or Smuggler's Wharf Restaurant, diners can catch magnificent sunset views over Presque Isle Bay.
The bayfront is also home to the Bicentennial Tower and the Victorian Princess, which offers tours of the bay along with lunch and dinner cruises.
The area's moderate climate, rolling terrain and Lake Erie's warm waters provide ideal growing conditions for the viticulture industry, producing top-flight wines.
Beer lovers will definitely want to swing by The Brewerie at Union Station for a beverage and a bite. Set in an old train station that was first built as Union Depot in 1865 and then rebuilt on the same location as Union Station in 1927, The Brewerie is Erie's oldest brewpub, having opened its doors in 2006. Signature dishes include Beer Battered Pickles and The Train Wreck, a sandwich packed with grilled ham, turkey, Swiss, cheddar cheese, coleslaw and fresh cut fries on two slices of grilled Texas toast.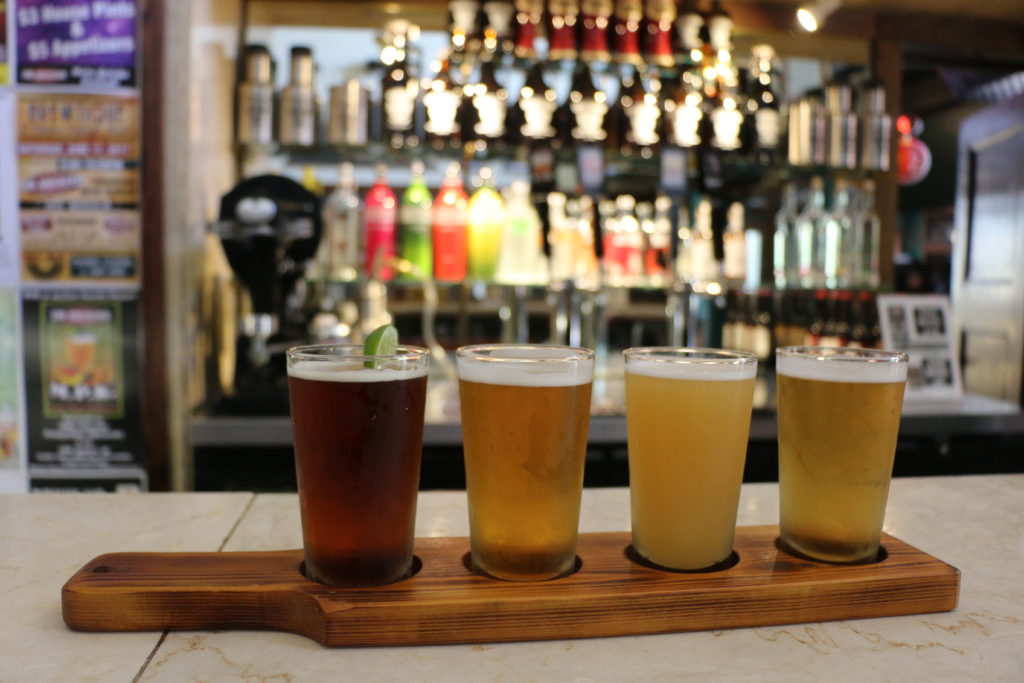 The Brewerie serves six year-round beers, including Hopness Monster I.P.A., Major McNair's Nut Brown Ale and Apparition Amber Ale, named in memory of the young girl whose spirit allegedly haunts the station. In addition to its own beers, Brewerie reserves some of its menu for "Friends of the Brewerie" – bottled beverages from 13 of Pennsylvania's finest craft brewers, including nearby Erie Brewing Company and Lavery Brewing Company, Voodoo Brewery in Meadville and the Rusty Rail in Mifflinburg. The Brewerie is one of 11 regional breweries to comprise the Lake Erie Ale Trail, an initiative that promotes local beer via major monthly events.
Had your fill of craft suds? A trip to Erie wouldn't be complete without visiting the region's world-class wineries. The area's moderate climate, rolling terrain and Lake Erie's warm waters provide ideal growing conditions for the viticulture industry, producing top-flight wines. Stops at Arrowhead Wine Cellars, Arundel Cellars and Brewing Company, Courtyard Winery, Lakeview Wine Cellars, Mazza Vineyards, Penn Shore Vineyards, Presque Isle Wine Cellars, and South Shore Wine Company are highly recommended.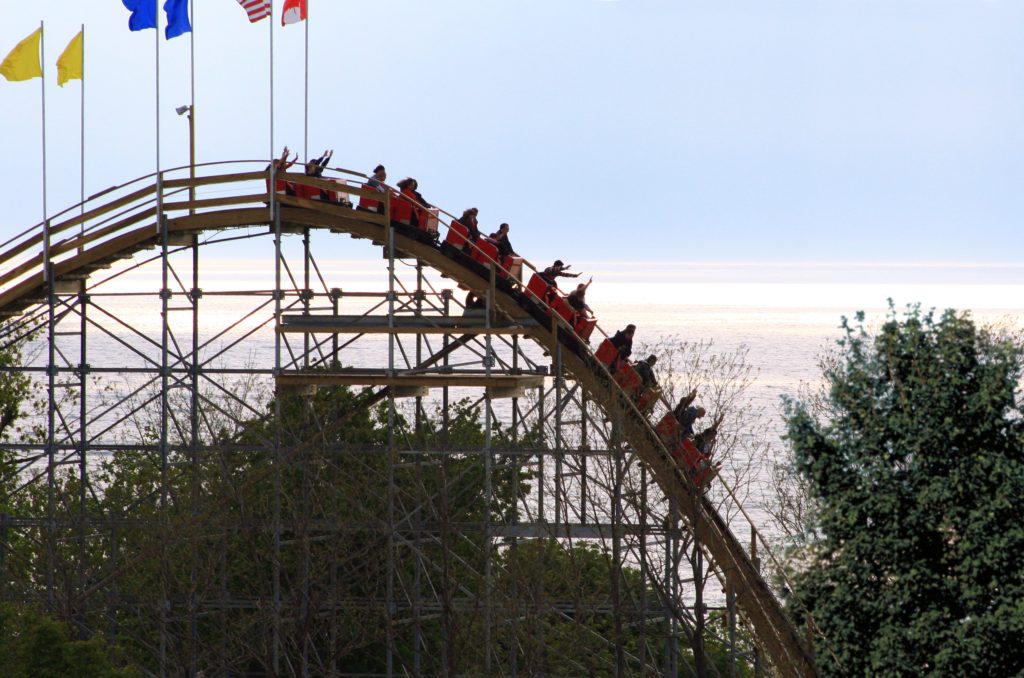 And if you're looking for something more family friendly, make a stop at Waldameer Park & Water World, one of America's oldest amusement parks. Located near the entrance to Presque Isle, Waldameer features over 85 water slides and rides including the Ravine Flyer II, ranked as the fifth best wooden coaster in the world. Live shows, a modern arcade, traditional midway games and numerous picnic groves — first constructed in the late 1800s — make the park a tempting destination.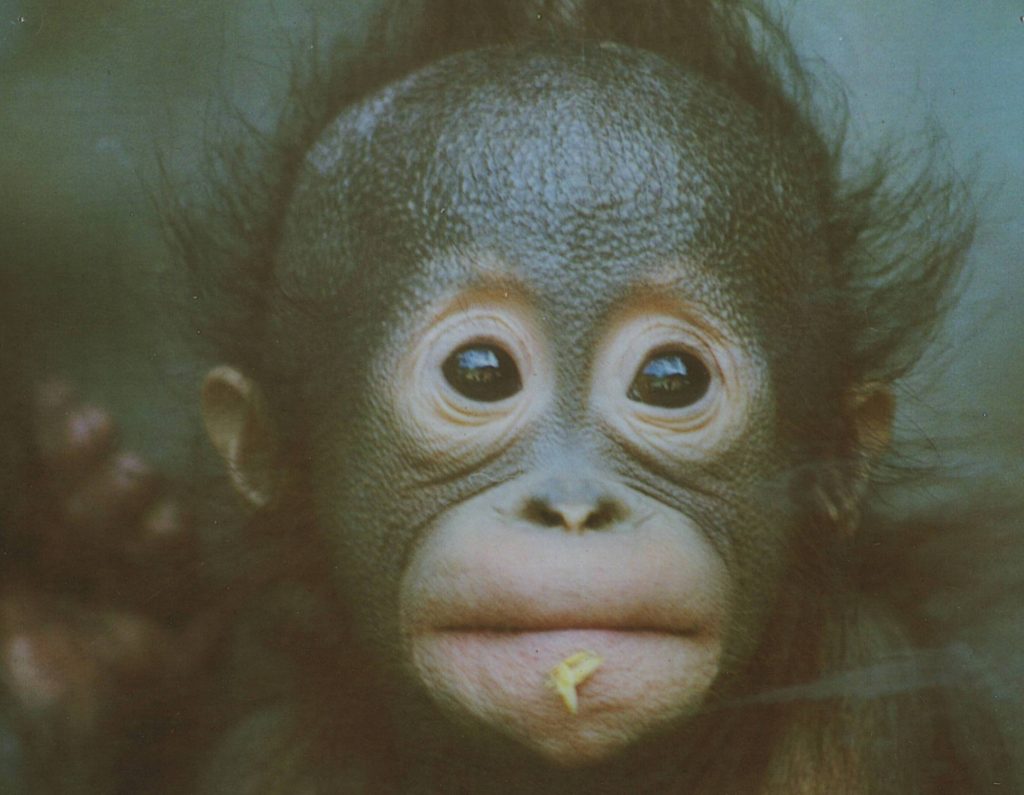 Another option is the Erie Zoo and its botanical gardens, located on 15 acres in Glenwood Park. Celebrate the arrival of the newest member of the zoo's family: Otis, a baby orangutan born to parents Joe and Dasa earlier this year.
Looking to learn more about the region? The Erie Maritime Museum takes guests on a journey through time, chronicling the events surrounding Lake Erie from the War of 1812 until today. When in port, the U.S. Brig Niagara is the premier exhibit. Berthed next to the museum, the boat served as the relief flagship for Perry in the Battle of Lake Erie during the War of 1812. (During a recent visit, the ship was not in port, so check its availability.)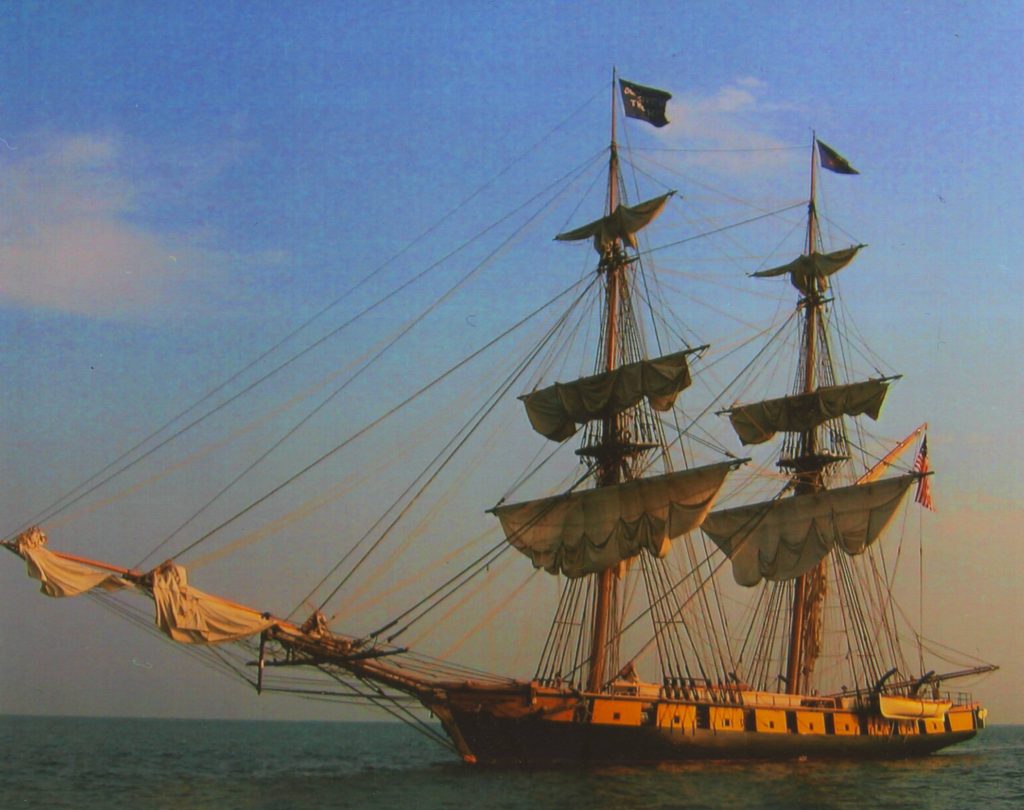 If you're heading to Presque Isle from the south, another natural oasis beckons guests to its tranquil waters: Conneaut Lake in Crawford County. It is one of the largest lakes in the commonwealth, and the main attraction for boaters, beachcombers and nature lovers who come to this resort town. Fishing, swimming, waterskiing (there is no power limits on water vehicles) and sunbathing are a few of the most popular recreational activities.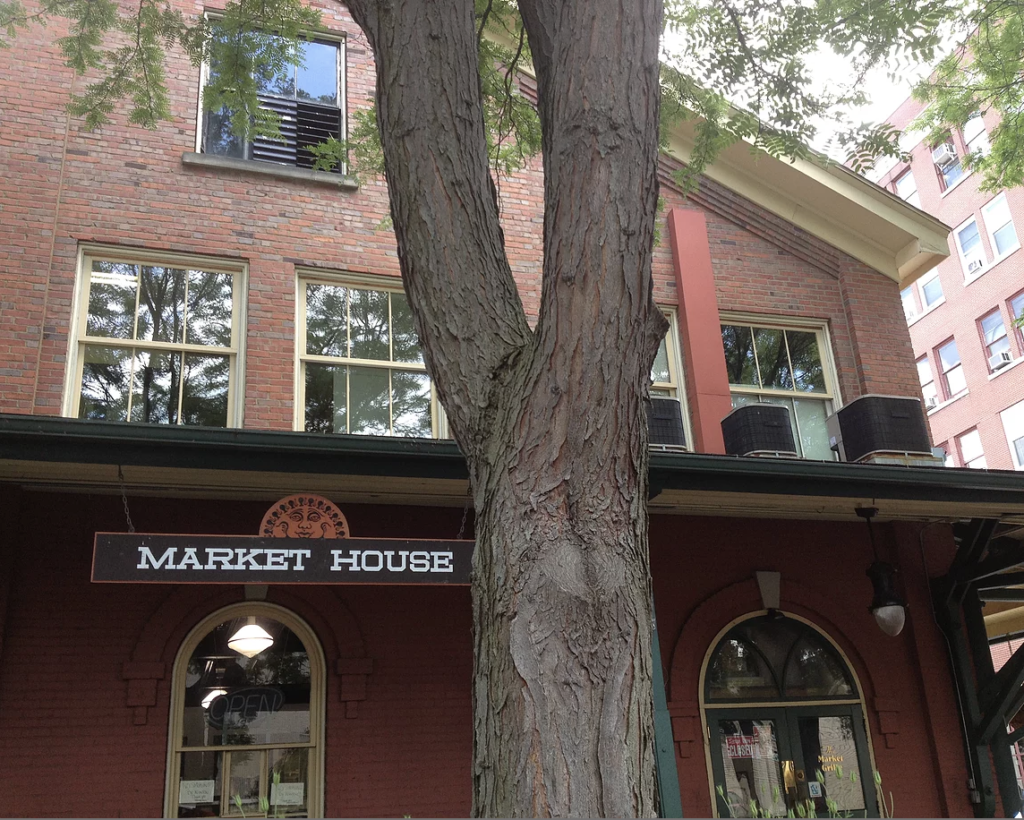 Thrill seekers should check out Conneaut Lake Park, a historic amusement park located on the north shore. Visitors can ride Blue Streak, a wooden roller coaster built in 1937 and one of the top 20 oldest coasters in the United States. Mini golf, Kiddleland, Splash City and an old-fashioned boardwalk are other park perks. 
Looking for a unique shopping experience? Head to the Meadville Market House in Meadville. Built in 1870, the treasured institution is the oldest continuously operating market in the state and a one-stop shop for local goods — all the items for sale are from local vendors.
Campbell Pottery Store and Gallery in Cambridge Springs is another option. This Crawford County shop is housed in a century-old barn. Whether crafted from clay, metal, wood or other medium, countless items are available to beautify your home or give as gifts. Campbell Pottery has received numerous accolades for its Made in America products, including Niche Magazine's Top 25 Retailers of American Craft award.
From stunning natural landscapes to icy cold brews, the Presque Isle region is a one-of-a-kind treasure — once you've been there, you'll yearn to visit again and again.
All images by James Mentzer unless otherwise noted.
JAMES MENTZER is president of Mentzer Communications and a freelance writer whose first book, Pennsylvania Manufacturing: Alive and Well, was published in February. He resides in Harrisburg.