We usually teach kids not to play with their food. But this summer, 28 Philadelphia middle-schoolers dove, hands-on, into the complex world of molecular gastronomy to create bubbles out of grape juice and turn fruit into spaghetti.
The University City Science Center's FirstHand program works to spark interest in STEAM (science, technology, engineering, art and math) disciplines among Philadelphia youth from under-resourced schools. Taste Test, the initiative's summer iteration, asked students to alter one variable (taste, temperature, texture, smell, color, sound) at a time of a common food to see how it changed the tasting experience.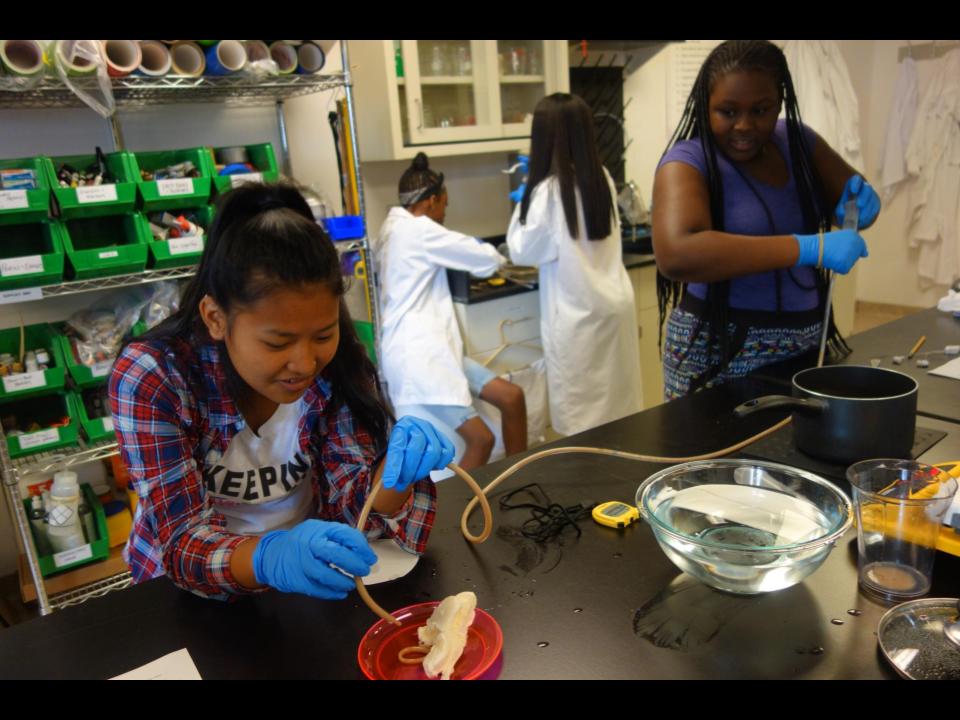 Experiments over the five sessions included listening to sounds — like crying — to see how it affected the experience of munching on Pringles, or seeing how much smells affect flavor.
"They really pushed the boundaries of their own tastes," says Maya Heiland, FirstHand's program coordinator. "They tried some really weird things."
For final projects, the participants created culinary innovations, including chocolate-covered asparagus — which allowed teammates Semya Andrews of Masterman School and Dayonna Person of Chester Arthur to tolerate the green vegetable. Najeeah Harris of Freire Charter Middle School and Atif Ward of Southwark used headphones and 3-D glasses to simulate the movie-going experience while testing two flavors – sweet and savory – of popcorn.
"We learned how to combine flavors and get a good outcome," explains Najeeah, who wants to be a chef.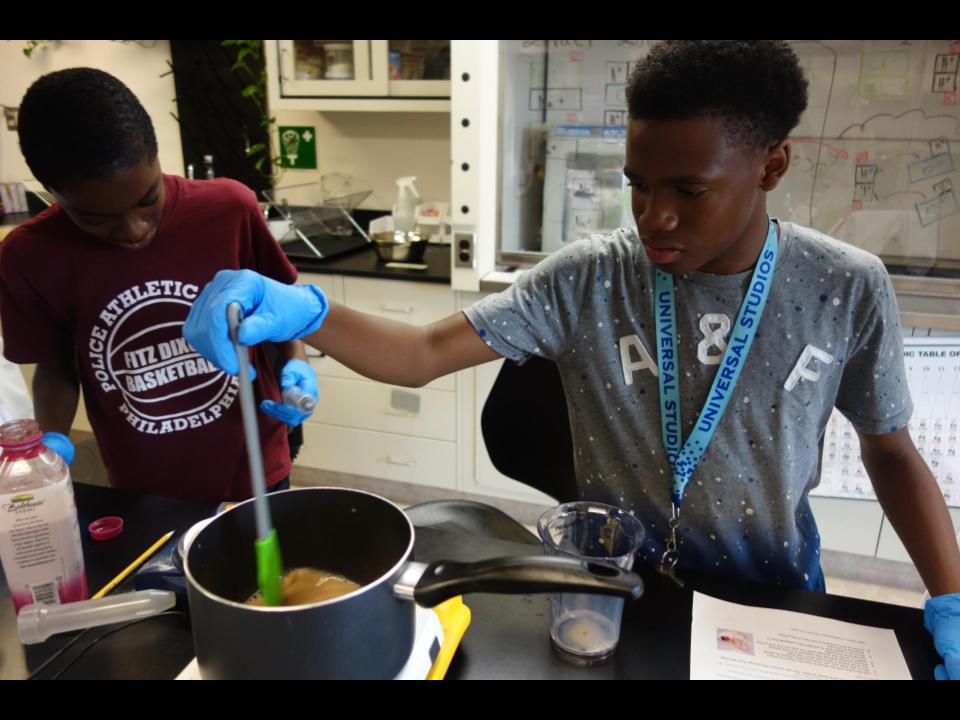 During the school year, FirstHand programs are longer and more academic. Taste Test is intended to be more creative and loose, says Heiland. Still, the rising eighth-grade campers from Sunrise of Philadelphia worked in real labs, learned real science and were mentored by real scientists from the nearby Monell Chemical Senses Center, "one of the only places in the world actually studying what they've been learning about," she adds.
With Taste Test wrapped, FirstHand is preparing to teach the teachers. Its Teachers Institute, being held for the second time, provides Philadelphia-based middle school educators an opportunity for professional development related to STEAM education.
ELISE VIDER is news editor of Keystone Edge.
WRITER IN RESIDENCE is a partnership between the University City Science Center, Keystone Edge and Flying Kite Media that embeds a reporter on-site at Quorum, the Science Center's clubhouse for entrepreneurs at 3711 Market Street. The resulting coverage will provide an inside look at the most intriguing companies, discoveries and technological innovations coming out of this essential Philadelphia institution.