Greshville Antiques and Fine Art is housed in a 1740s red-painted barn along a stretch of Route 562 in the midst of sweeping hills and farmland in Berks County.
Every autumn for the past 36 years, the proprietors — Kurt and Valerie Malmberg — host the Annual Berks County Antique Art Show and Sale in Boyertown, a little more than an hour's drive from Philadelphia. This year's incarnation opens October 1 and runs through October 8.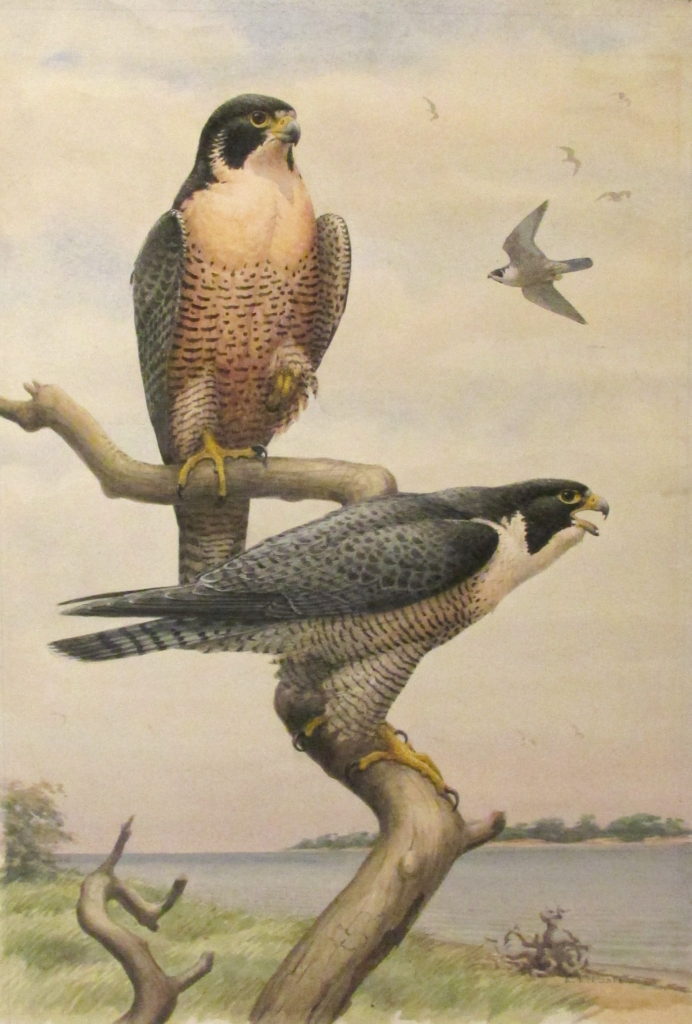 "We buy, sell and appraise a line of 18th, 19th and 20th century antiques and fine art, with a focus on clocks, paintings and furniture," says Valerie who serves as the gallery director; Kurt is the owner. "And of course we specialize in Berks County art."
The Malmbergs are known across the U.S. for seeking historic art originating from Berks County. They are often contacted when someone finds an antique painting in a loved one's home, like when a family member dies and a house is being cleared out.
In the late 1970s and early 1980s, Valerie located family, friends and neighbors of the Berks County painters who had passed away. She interviewed these folks to find out as many particulars about the history of the region's creative community as she could before those connections were lost.
In 1989, the Malmbergs published the book Artists of Berks County: An Overview 1850-1920.
"With our approval, much of our research was published internationally with the inclusion of our work into the Millennium edition of Who Was Who in American Art 1564-1975: 400 Years of Artists in America by Peter Hastings Falk," says Valerie. "Most of the information on Berks County art found on the Internet today was gleaned from our research."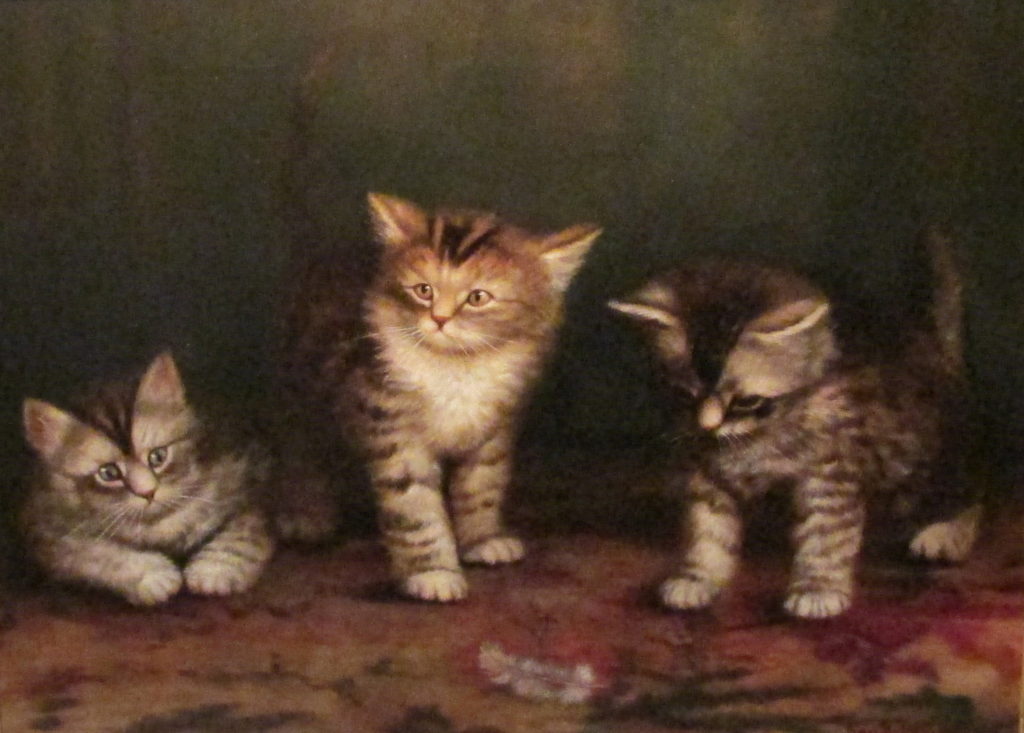 That includes glass-plate photos, documents and personal belongings from local artists.
The painters she researched in-depth include Ben Austrian (1870-1921), Christopher H. Shearer (1846-1926) and Mary B. Leisz (1876-1935). All were born in Reading, Berks County.
"Austrian was a self-taught artist who began painting at an early age," explains Valerie. "But he was also an entrepreneurial genius, gifting small paintings to develop customers, incorporating printing of his works (much like contemporary artists do today) and traveling to Palm Beach, Florida, to sell to a targeted wealthy audience in the early 1900s."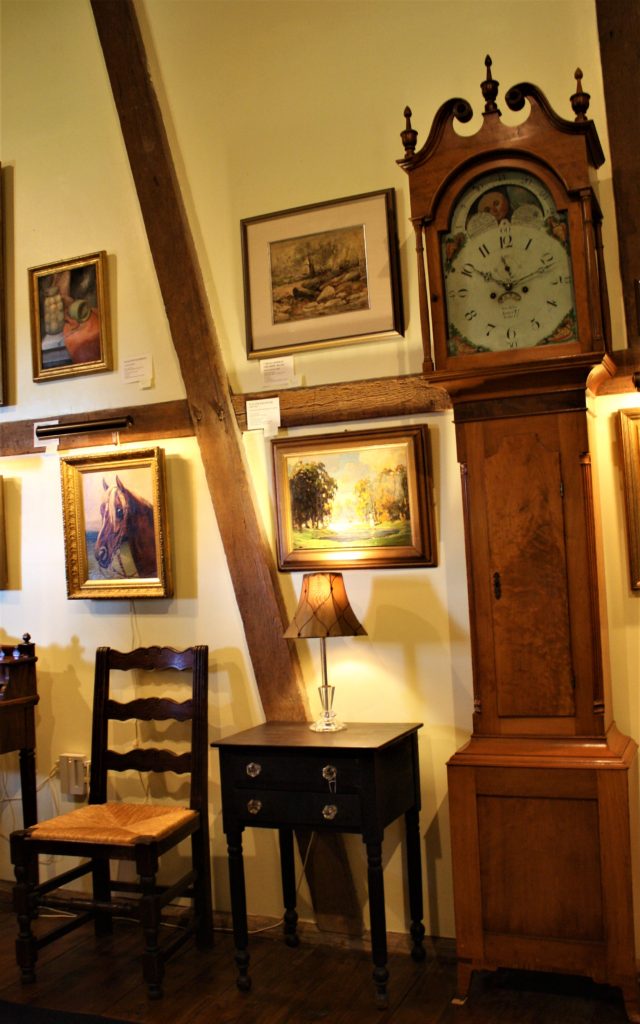 He famously posed his own soft-to-touch, yellow-feathered chicks for his paintings and gained attention in his era for a superb handling of feathers and fur.
Shearer is considered the father of Berks County art, having traveled to study his craft in Germany and France. The Pennsylvania Academy of Fine Arts in Philadelphia exhibited his paintings from 1876 to 1895, and even back then, some were priced in the range of several thousands of dollars.
Leisz studied painting with Shearer starting at age 15 and became one of his most esteemed protégés, remaining close with the family through his death. While most painters of her time stayed with oil on canvas, she took chances in her rural depictions with watercolors.
Part of the lure of this annual art show is newly acquired selections joining the collection. More than 2,000 art enthusiasts usually stop in to check out the work, with the most visitors on the first day.
"We expect to hang approximately 50 fresh pieces at the show this year," says Valerie. "Even though we are buying all year long, we hold back our purchases to unveil them on opening day. Through the months, some of these paintings are out for restoration, some hang in our home and some are in storage, so when the show is finally hung and ready for presentation, it is a welcoming surprise of fresh merchandise even to us."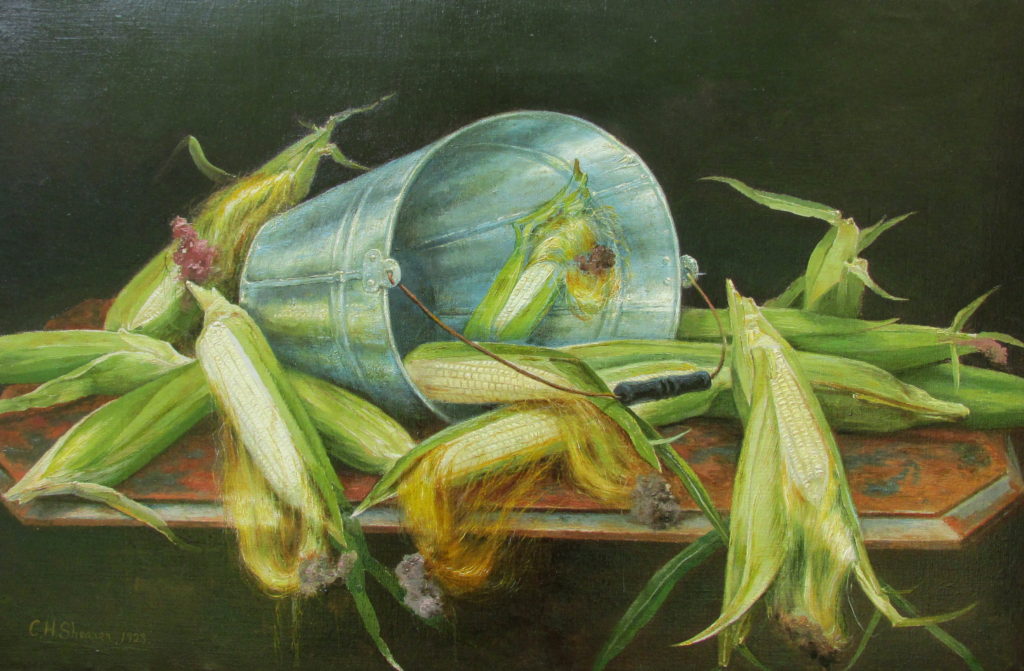 The Annual Berks County Antique Art Show and Sale
Sunday, October 1 through Sunday, October 8, 2017
Hours:
Sunday, October 1: 12 p.m. to 5 p.m.
Monday, October 2 through Saturday, October 7: 10 a.m. to 5 p.m.
Sunday, October 8: 12 p.m. to 5 p.m.
Greshville Antiques and Fine Art, 1041 South Reading Avenue (Route 562), Boyertown, PA, 610.367.0076, [email protected]
JENNIFER HETRICK teaches a traveling poetry class which meets in Berks, Montgomery and Chester counties. Her interviewing about old factories and mills through seniors in her region is documented through a poetry project called the labors of our fingertips: poems from manufacturing history of berks county.
Lead image by Jennifer Hetrick: Valerie Malmberg, gallery director of Greshville Antiques and Fine Art