A few years ago, the Pittsburg Zoo & PPG Aquarium rescued an animal that would eventually outweigh the average zookeeper by two tons.
The one-year-old northern elephant seal pup — found on California's Crescent City beach in 2013 — was in trouble when the Northcoast Marine Mammal Center took him in. He was emaciated, and suffering from head and eye injuries. Blind and unable to survive in the wild, he faced euthanasia without a permanent home. He weighed about 500 pounds as a youngster, but an adult male elephant seal can top 4,000 pounds. He was running out of time.
"If there's a call to action, we respond," says Joseph Gaspard, director of science and conservation at Pittsburgh Zoo & PPG Aquarium, which happened to have an empty walrus habitat. "We talked with several other groups who couldn't house [the seal] with the species that they had…we needed to step up."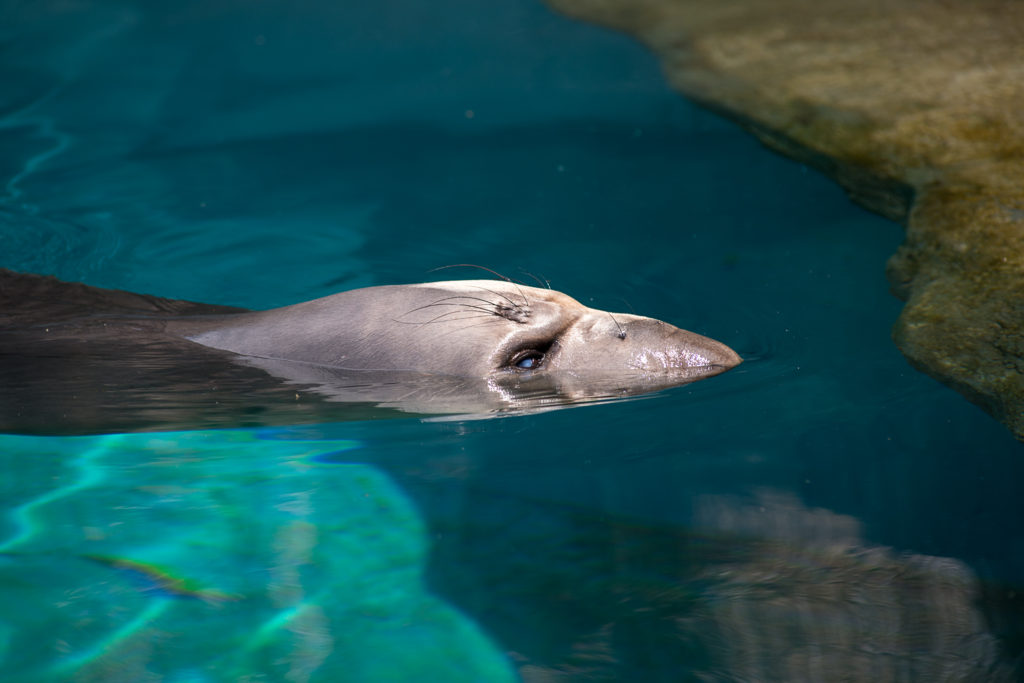 Dubbed "Coolio" after attracting a tweet from the rapper, the seal came home to Pennsylvania.
Intense rehabilitation, research and training followed, including "husbandry procedures" — a creature as large as Coolio must learn to participate in its veterinary care. A timid, visually impaired wild animal who had already suffered severe trauma, he faced special challenges; cautious zoo staffers learned new protocols alongside him.
Coolio is something few people have gotten to see outside of the wild.Joseph Gaspard, Pittsburgh Zoo & PPG Aquarium
This summer, Coolio finally made it into his full habitat, where you can see him swim and soak up the sun. As the only male elephant seal at a North American zoo or aquarium, he is "something few people have gotten to see outside of the wild," says Gaspard who hopes other pinnipeds will eventually join the habitat.
In addition to educating the public about elephant seals (19th-century hunters almost rendered them extinct), Coolio's arrival is a rare opportunity for study in close quarters, benefiting protection programs for his wild counterparts.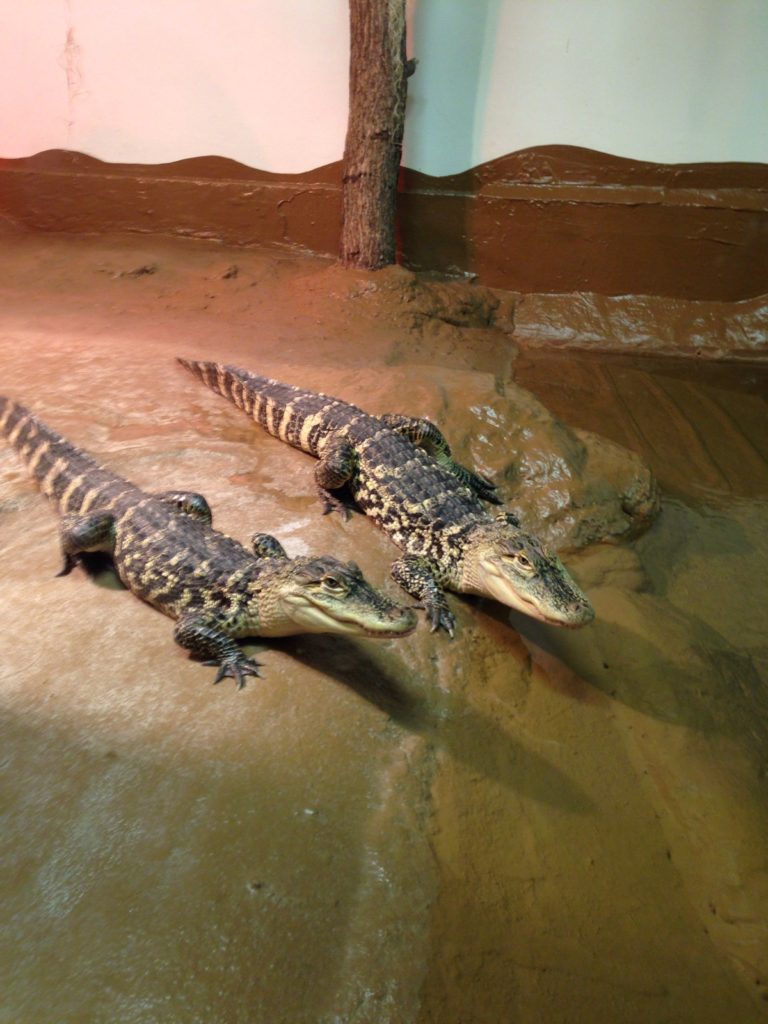 Studying and protecting threatened species, and educating the public on conservation, are part of modern zoos' expanded missions. Pennsylvania institutions, from Philadelphia to the Lehigh Valley to Hershey, are no exception.
Nothing motivates people to respect nature like coming face-to-face with the real thing. For example, 90 percent of Pittsburgh Zoo visitors who met a barn owl at the zoo said they would be interested in installing backyard nest boxes and monitoring them for a state conservation program for the owls, whose Pennsylvania population is declining.
"We see all our animals as ambassadors for the species as a whole," explains Gaspard.
Pittsburgh Zoo & PPG Aquarium has 72 active conservation projects spanning seven continents, every ocean and 80 countries.
Four of those are South Africa, Namibia, Zimbabwe and Botswana, where zoo-sponsored, community-embedded programs are protecting native predators and improving health.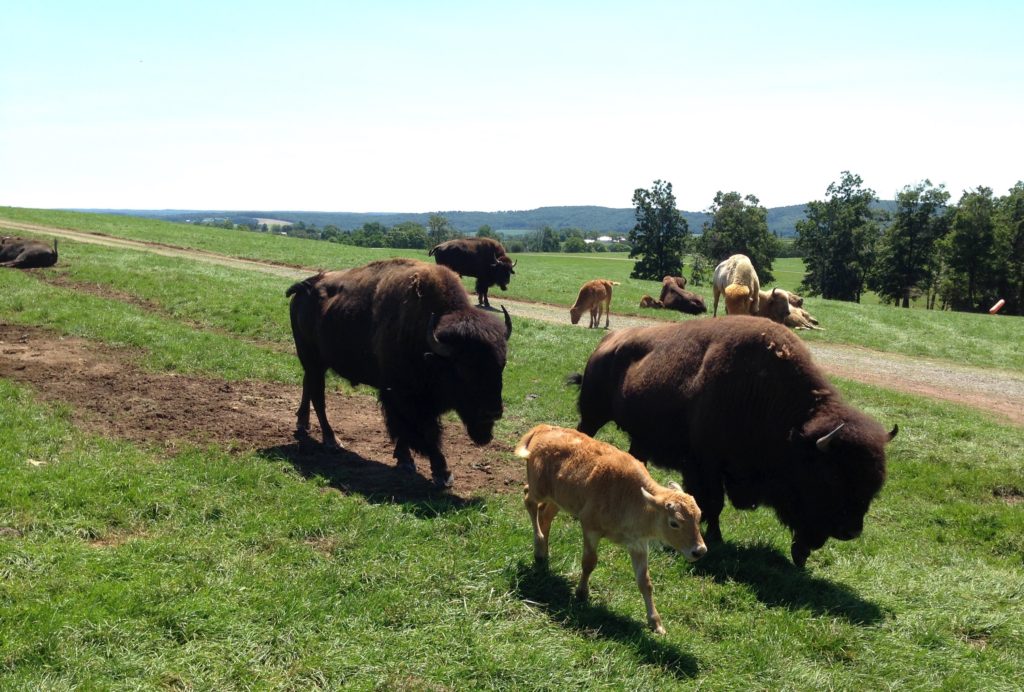 Village farmers who depend on livestock for their families' survival often feel driven to poison, shoot, or snare wild predators, who are already threatened by habitat loss. The Pittsburgh Zoo's answer is simple: provide domestic dogs who grow up alongside the herd and bark to keep danger away.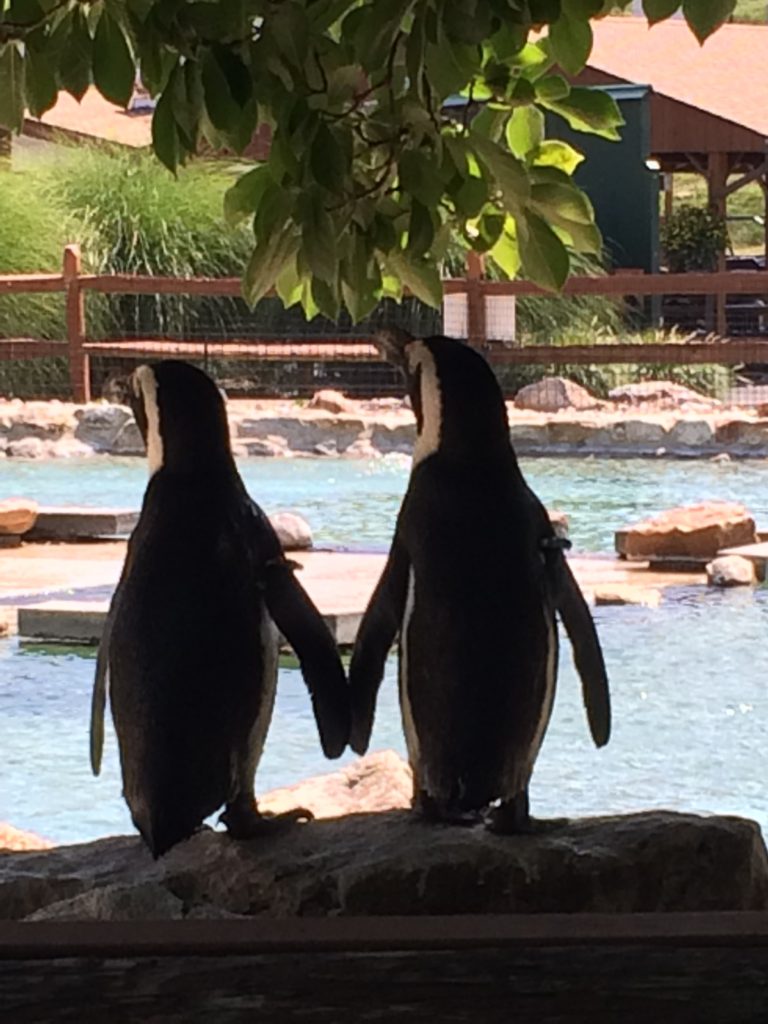 The dogs' protection removes the need to kill predators, but their veterinary care — including vaccinations for rabies and distemper, which are sponsored by the zoo — is important, too.
"We've seen the prevalence of disease drop," says Gaspard. "It has so many levels of wildlife preservation there."
Another Commonwealth zoo is also working in southern Africa: The Lehigh Valley Zoo is smaller than its urban counterparts, but it's just as dedicated to conservation. Cherlyn Vatalaro, a Lehigh Valley native who is the director of conservation education at the zoo, recently took on the nationwide role of African Black-Footed Penguin Species Survival Plan (SSP) Education Advisor.
SSPs, accredited and administered through the Association of Zoos & Aquariums, partner with organizations worldwide to protect and study threatened species. That includes compiling comprehensive genetic records to direct captive breeding and release programs for optimum health and survival.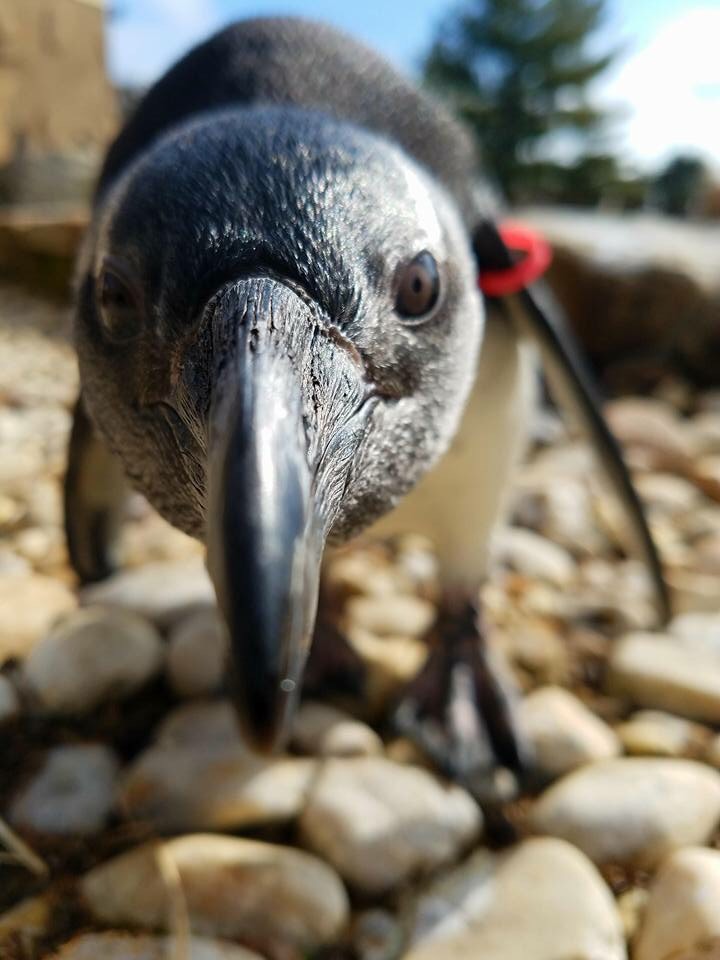 Black-footed penguins "lost about 90 percent of their breeding population in the wild in the last 100 years," says Vatalaro, partly because of overfishing, habitat loss and oil spills.
If you only think snow when you hear "penguins," you're wrong. Out of 18 types of penguin worldwide, only four are cold-weather species.
You can visit 17 of these two-foot-tall black-footed penguins, who pair-bond for life, at the Lehigh Valley Zoo. Their SSP breeding program now boasts four penguin parents: Two chicks hatched last September, one this year.
To help wild penguins in South Africa, the zoo also partners with the nonprofit Southern African Foundation for the Conservation of Coastal Birds (SANCCOB). Research on the ground there revealed penguins struggling to raise their young. Their guano naturally secures their nests to the rocks, but humans take the guano for fertilizer, and the nests fall into the ocean.
The zoo recently collaborated with SANCCOB on Invest in the Nest, a crowdfunding campaign that raised close to $200,000 to build and place artificial nests in the wild that will let chicks grow up safely.
If we were going to save rhinos, we couldn't do it on 42 acres in the middle of Philadelphia. When people think about zoos, they don't necessarily think about the little things.Kim Lengel, Philadelphia Zoo
Giving endangered animals a place to grow up safely is also on the docket at the Philadelphia Zoo, with a spotlight on amphibians.
"If we were going to save rhinos, we couldn't do it on 42 acres in the middle of Philadelphia," explains Kim Lengel, the zoo's vice president of education and conservation.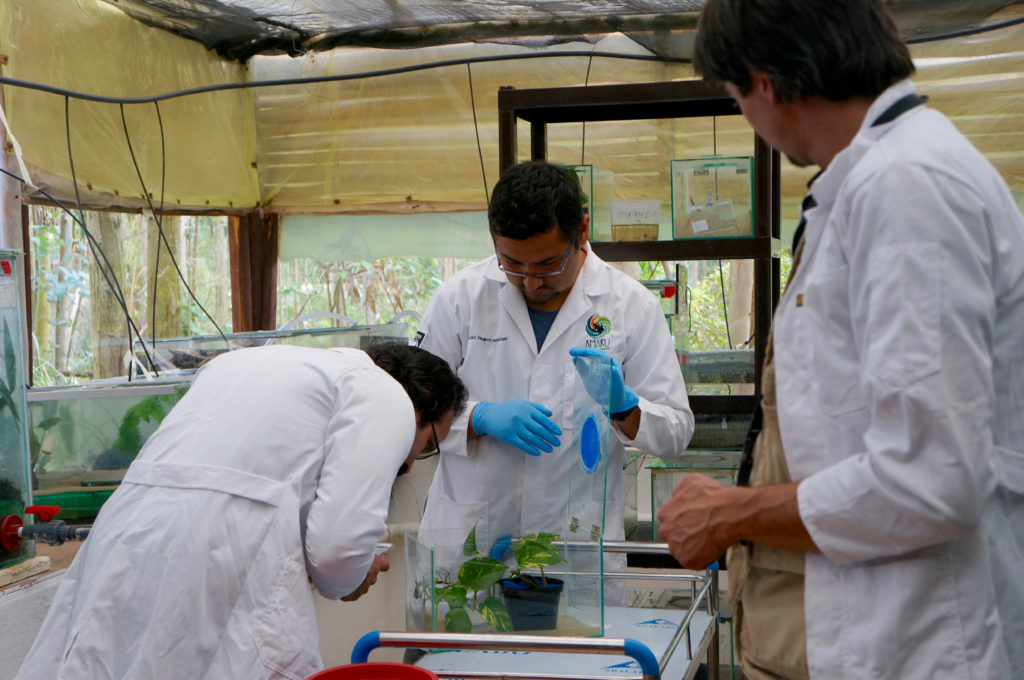 But frogs? That's another story.
"When people think about zoos, they don't necessarily think about the little things," she continues. "Zoos have a role in saving many species."
According to Lengel, we're in a global amphibian crisis. In recent years, frogs have lost more species than any other group of animals. Factors include habitat loss, pesticides, and climate change, which makes them more susceptible to deadly Chytrid fungus.
Why care about amphibians? They keep insect populations in check and play a unique role in ecosystems worldwide. No other animal begins life in the water and finishes it on land, and in that metamorphosis, these creatures cycle crucial nutrients between the two environments in a way no other can.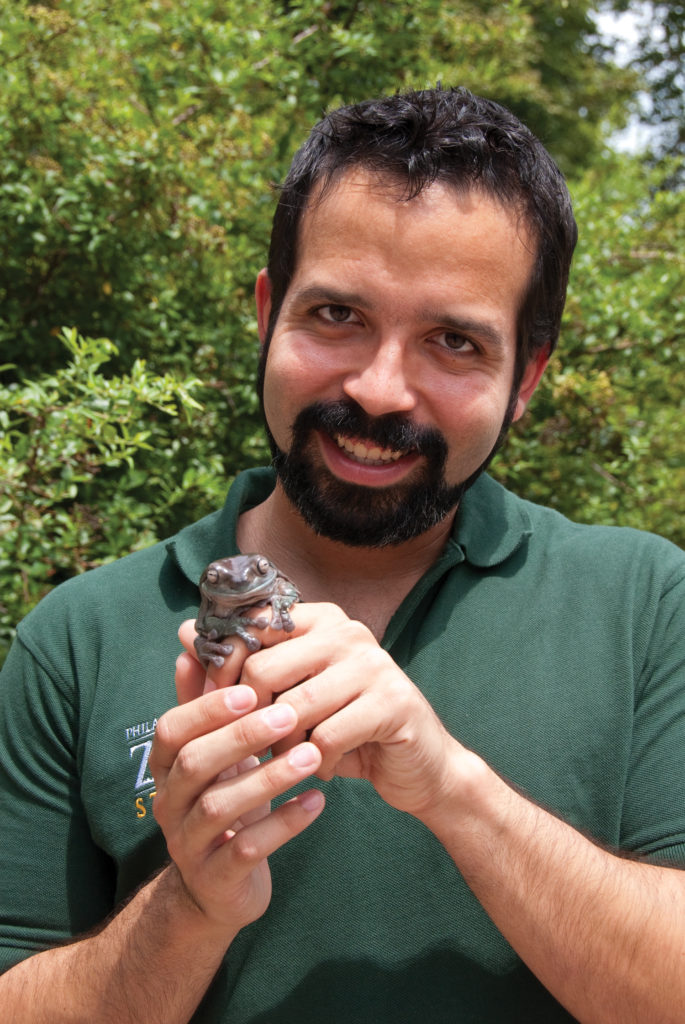 The Philly Zoo's own amphibian champion is conservation biologist Carlos Martinez Rivera, who travels throughout Central and South America helping others build the infrastructure and information they need to save threatened frog species (he couldn't speak with Keystone Edge — he's currently working in the Amazon Rainforest of southern Ecuador).
Both at the Philadelphia Zoo and other facilities, scientists like Rivera build what Lengel calls an "insurance population," which, when released after proper growth and research, could eventually save frog species on the brink of extinction in the wild. This means working closely with local communities to build their own capacities and infrastructure for conservation.
But you don't have to go all the way to the Amazon or South Africa to find a creature that needs saving: A program at Hershey's ZooAmerica North American Wildlife Park is working to restore a butterfly native to Pennsylvania fields that has all but disappeared.
Since 2011, naturalist Tim Becker has helmed a program to save Pennsylvania's regal fritillary butterflies, the zoo's first insect program. Still plentiful in some parts of the Midwest, this striking orange butterfly has vanished from its East Coast range, except for a "remnant population" at nearby Fort Indiantown Gap, a military training ground with 1000 acres of grassland, 250 of which is managed specifically for the butterflies.
A side effect of the military site's maintenance is the growth of violets, which this non-migratory butterfly's caterpillars eat.
As pollinators, butterflies are important targets for conservation. According to Becker, regal fritillaries are unique because "they overwinter as hatchling caterpillars, rather than pupae."
This means that while the average female Regal Fritillary may scatter 2,000 eggs each fall, only two might make it to adulthood.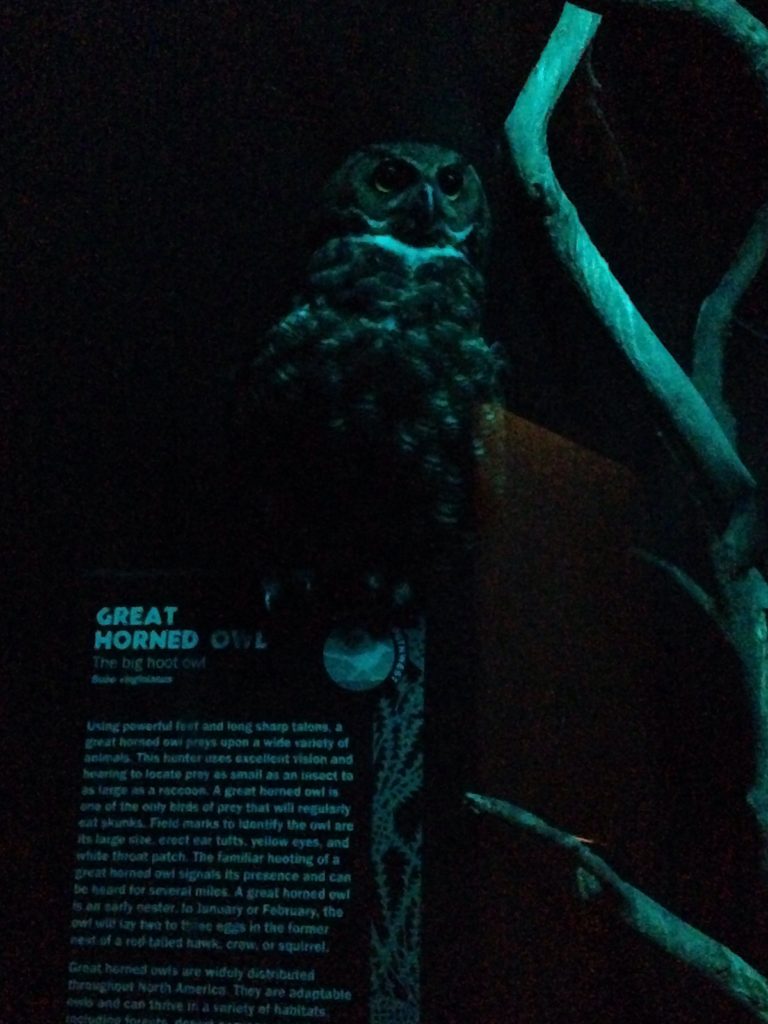 Given the butterfly's critically low local population, "we can do a little better than nature," says Becker. The team collects pregnant female butterflies in August. They lay their eggs at the zoo's facility, and a majority of the hatchling caterpillars are carefully placed on violets at the Gap to boost their survival. And about 30 percent of the caterpillars winter at the zoo, half in a fridge and half in an special outdoor enclosure.
This yields critical information on the butterfly's preferred conditions and habitat, before the subjects are released to boost the population.
"There's also been some interest from neighboring states who want to introduce the butterfly," adds Becker.
ZooAmerica is notable for its focus on animals native to North America. Visiting there is an intimate experience (the zoo also offers fascinating behind-the-scenes tours), with opportunities to get close to the animals and learn from naturalists on staff. The 11-acre walk-through zoo is a good fit for young families who want to learn about nature but might be overwhelmed by a larger institution.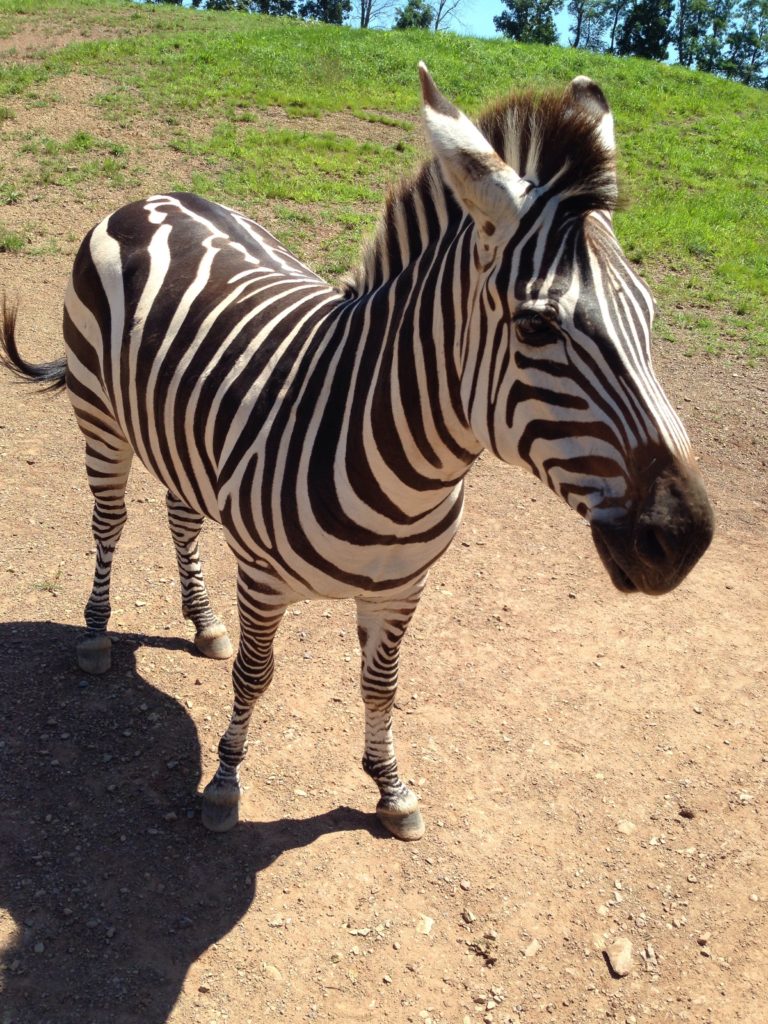 And if you're adventuring in the Hershey area, it's just a half-hour drive to Lake Tobias Wildlife Park, where safaris and up-close encounters feature magnificent animals from elk and bison to Asian water buffalo, zebras and ostriches, plus educational presentations on the endangered species at the park (including a successful breeding program for critically endangered cotton topped tamarins).
Back in Pittsburgh, Gaspard insists the conservation trend is winning everywhere.
"We're no longer the zoos of old, where it's simply a display or exhibit," he says. And as for Coolio, "we're looking forward to him having a long, healthy life here."
ALAINA MABASO is a Philadelphia-based freelance writer and the associate editor of BroadStreetReview.com, Philly's hub for arts, culture and commentary. You can visit her at her blog, where fiction need not apply.