ATGC, a recent addition to the University City Science Center's Port Business Incubator, is a bio-factory that grows rabbits to produce human antibodies.
As Xiaofeng Xia, the startup's chief scientific officer, puts it, "We make transgenic rabbits that can be used as disease models for developing therapeutics."
A brief lesson: Transgenic animals are those that carry a foreign gene that has been deliberately inserted into their genome. According to Kimball's Biology Pages, transgenic sheep and goats have been produced that express foreign proteins in their milk; transgenic chickens are now able to synthesize human proteins in the "white" of their eggs; and transgenic mice have provided the tools for exploring many biological questions.
ATGC's transgenic rabbits are a major improvement over mice.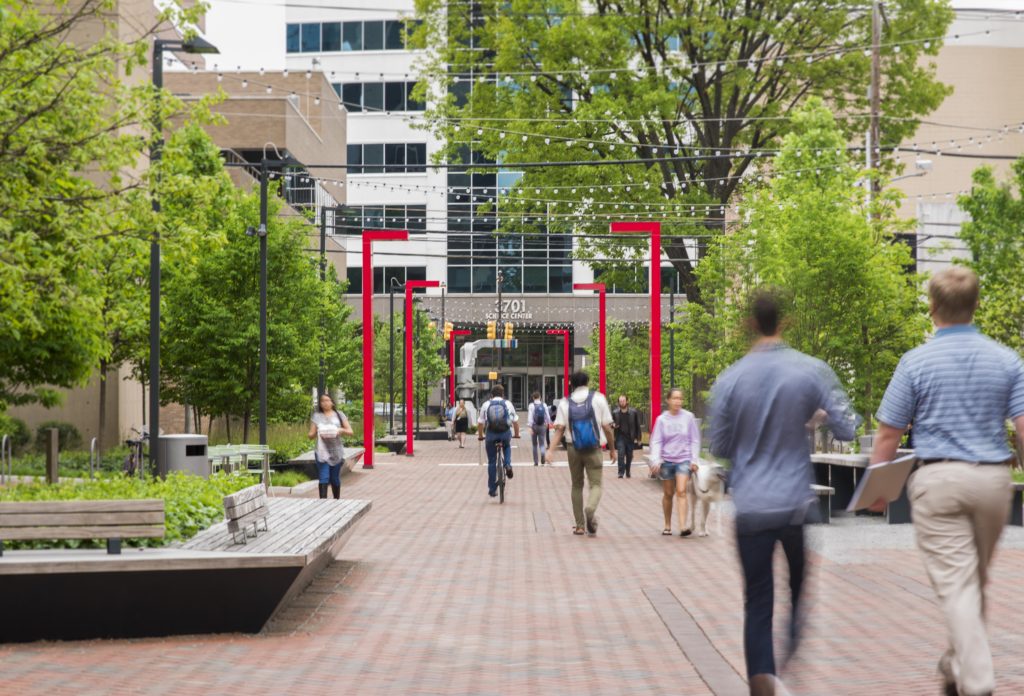 "Certain diseases, like cardiovascular diseases, require model animals larger than mice (the mouse blood vessel is simply too small to study)," explains Xia. "Though this fact is well known, rabbit disease models were unavailable simply because of the technical difficulties in making transgenic rabbits. ATGC has developed proprietary gene targeting techniques and successfully made many transgenic rabbits. These animals will be strong competitors in the animal model market."
The company has already commercialized its cardiovascular disease model rabbits. ATGC's human-antibody-producing rabbit is under development and they expect full commercialization in two to three years.
Both the market and the medical potentials are huge. Therapeutic human antibodies are the fastest growing pharmaceuticals today (total sales $87.76 billion in 2016) and rabbits are known to generate antibodies with superior properties.
"ATGC's commercial goal is to create the first line of transgenic rabbits that carry site-specific, functional human genomic sequences that could be used to develop new and safer treatments for a wide range of diseases," said the Science Center in a statement. "This genomic approach effectively accelerates the identification and validation of targets that could lead to new gene therapies."
ATGC, which came out of the University of Michigan, was founded in 2015 and moved to the Science Center in June.
ELISE VIDER is news editor of Keystone Edge.
WRITER IN RESIDENCE is a partnership between the University City Science Center, Keystone Edge and Flying Kite Media that embeds a reporter on-site at Quorum, the Science Center's clubhouse for entrepreneurs at 3711 Market Street. The resulting coverage will provide an inside look at the most intriguing companies, discoveries and technological innovations coming out of this essential Philadelphia institution.