When Amazon announced in September that it was on the hunt for a second headquarters — HQ2 in the company's jargon — cities large and small across North America went into an economic development feeding frenzy. At stake: 50,000 jobs and $5 billion in investment, to say nothing of construction and ongoing operations expected to create additional tens of thousands of jobs and billions in investment.
Oh, and a cool factor that is off the charts.
Amazon is expected to anoint the winner early in the new year. Pennsylvania is well represented among the 238 cities in the U.S and Canada that submitted bids last month. Not surprisingly, the big cities — Pittsburgh and Philadelphia — each mounted a bid. So did the Lehigh Valley, South Central Pennsylvania-Harrisburg, Northeast Pennsylvania, Delaware County, even tiny Bensalem Township.
Without taking sides, the state threw its support behind the Pennsylvania bids, rounding up political support and launching an Amazon in PA website that touts the Commonwealth's location, workforce, education, infrastructure, quality of life and other advantages.
(It is important to note that Amazon already has a presence in Pennsylvania, with 13 gigantic fulfillment centers around the state, employing thousands.)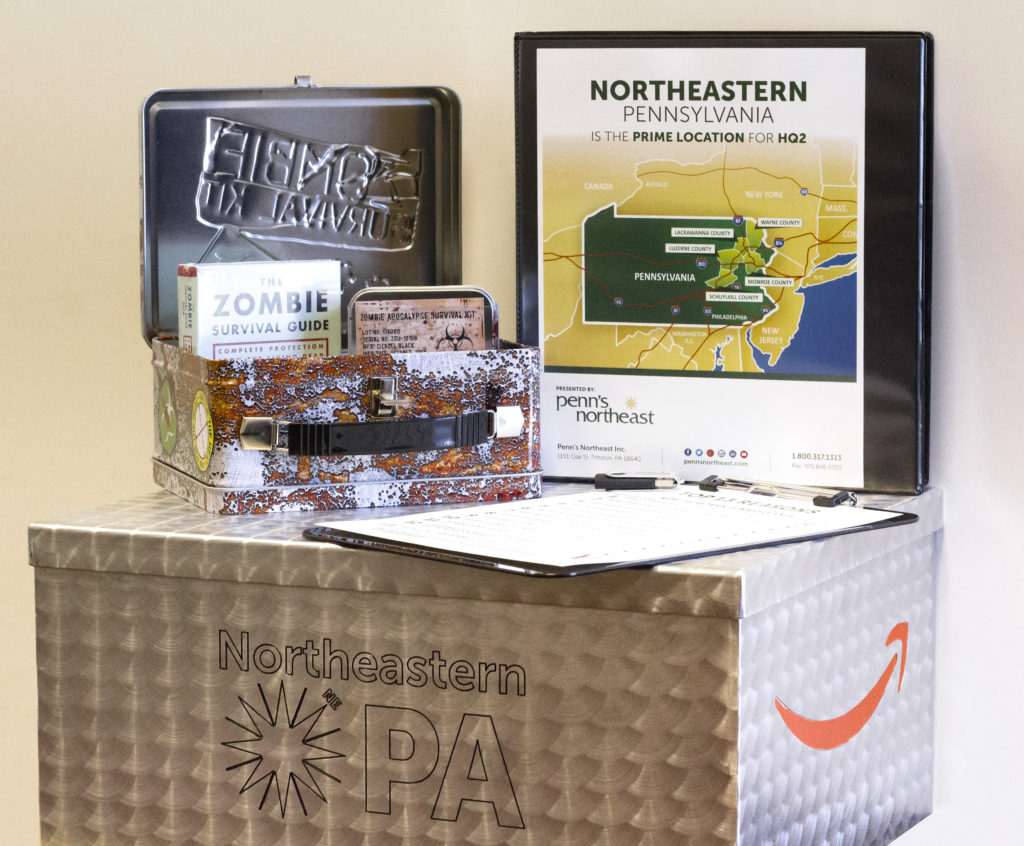 According to public information, the proposed HQ2 sites vary widely. (Pittsburgh and Lehigh Valley have not publicly identified their specific locations.) Philadelphia has put forward three options: uCitySquare and Schuylkill Yards, both in West Philadelphia's University City, and The Navy Yard in southernmost Philadelphia. Harrisburg is proposing the former Harrisburg State Hospital which features 147 acres of developable land. Northeast Pennsylvania assembled a list of six possible sites all near I-81 in Luzerne, Lackawanna, Monroe and Schuylkill counties. Delaware County proffered a Delaware waterfront site in Chester City and open land in Middletown Township. Bensalem's proposed site is mostly undeveloped riverfront land along the Delaware.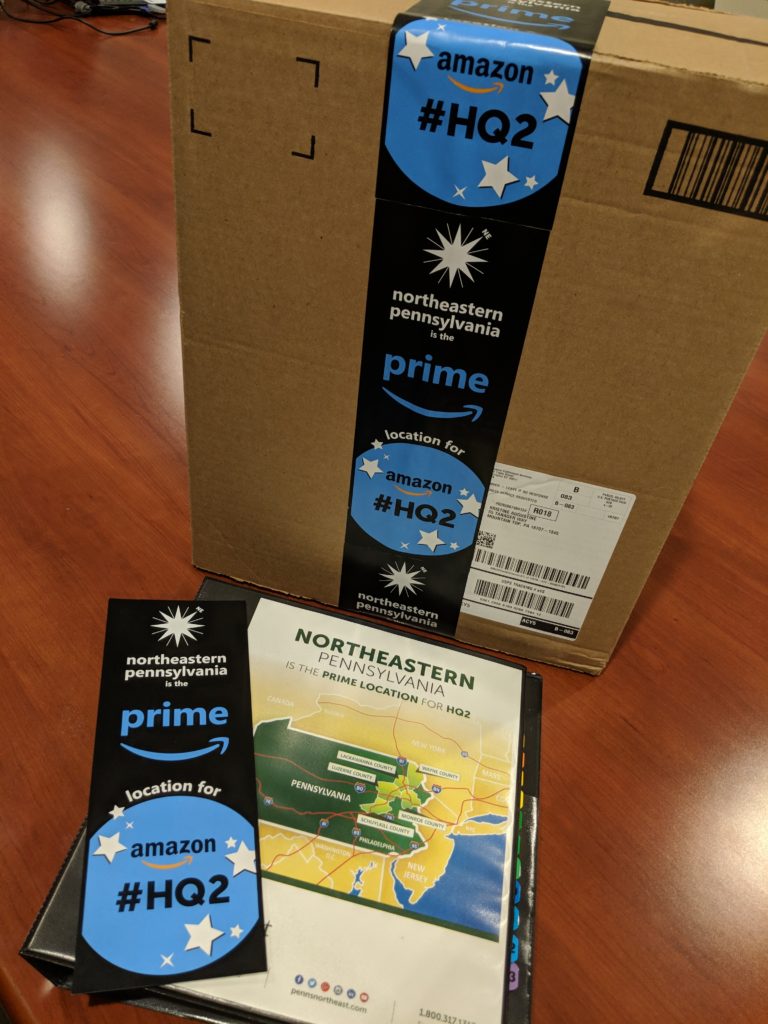 Besides flaunting their livability, affordability, talent pool, proximity to major markets and other economic-development mantras, several demonstrated an out-of-the-(Amazon)-box creativity that they hope will stand out.
"We had a local company manufacture a metal box with the Amazon Prime logo engraved into it," says John Augustine III, president and CEO of Penn's Northeast. "We created our own packing tape to mimic what Amazon uses. It is in their font and color scheme and says 'Northeastern PA is the PRIME location for Amazon HQ2.'"
Citing a 2015 study that claimed it was the worst place to be during a zombie apocalypse (because it's so near major population centers, get it?), they also created a sample zombie apocalypse survival kit, promising one to every Amazon employee.
Philadelphia, meanwhile, has been running ads on Seattle buses. They are also pushing a social media campaign using the hashtag #PhillyDelivers; Pittsburgh has their own: #OURPGHQ2. The state, too: #AmazonInPA.
Keystone Edge asked officials about their "elevator pitch" for Amazon chief Jeff Bezos.
David Black, president and CEO of the Harrisburg Regional Chamber & CREDC, was direct.
Jeff, Northeastern Pennsylvania fueled the Industrial Revolution. We are asking Amazon to fuel our Technological Evolution.John Augustine III, Penn's Northeast
"If you ever want to get out of this elevator, you must choose the SCPA-Harrisburg proposal!" he joked before adding: "We believe we understand the Amazon culture. We know the success of Amazon relies upon your workforce who are very serious about having a work/life balance. SCPA-Harrisburg offers the amenities of larger cities with less stress, more elbow room and a great cost of living. This site, this proposal will work for Amazon."
Augustine appealed to Bezos' social conscience.
"Jeff, Northeastern Pennsylvania fueled the Industrial Revolution," he implored. "We are asking Amazon to fuel our Technological Evolution. Your company could reinvent and renew our region. You would make a bigger positive impact here than in a large city. These jobs you could bring to Northeastern Pennsylvania would be life-changing."
Matthew Tuerk, vice president of economic development & marketing at the Lehigh Valley Economic Development Corporation, also has a strong case.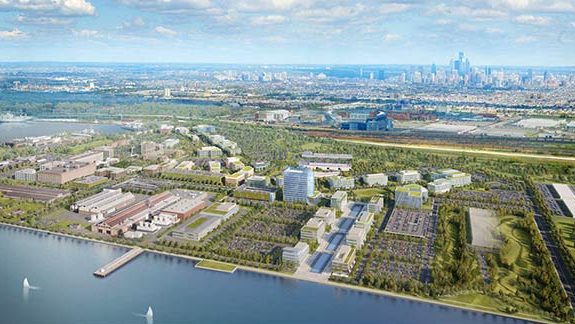 "With our central location, unparalleled access to markets, and well-developed transportation infrastructure, the Lehigh Valley is rapidly developing a reputation as the Northeast's fastest growing inland empire," he says. "We're close to everything, but just distant enough to maintain our own distinct culture and personality, and we have the community environment and quality of life that will make your employees want to live and work here, all at a fraction of the costs that you would find in other major metropolitan areas."
With so much competition, officials — especially those from the smaller municipalities — are realistic about their chances. Still, there is significant value in having pulled together these bids.
"While we might not be the next home of Amazon, there's no reason we can't be the new home for the next Amazon," says Augustine. "Our hope is that another company looking for an affordable location with an excellent transportation network and an unbelievable talent pool will want to grow here. For the first time ever, we presented a truly regional response which draws on all of the assets and amenities of Northeastern PA. When we decided to look at ourselves on a larger scale, we found that we have more to offer than most communities."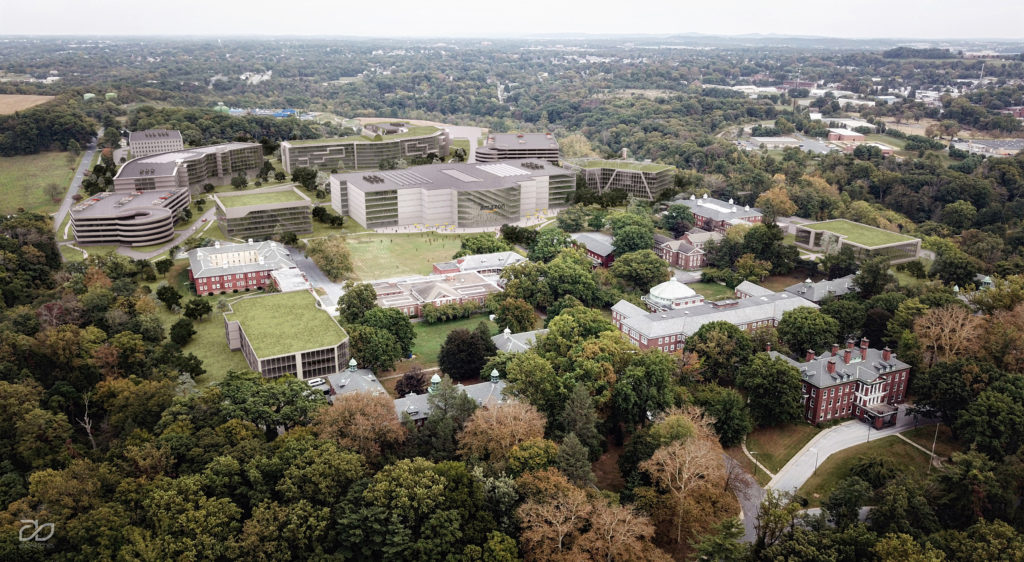 Harrisburg's Black concurs.
"If we don't get it, we believe we will get looks from others," he says. "We've created a vision for what this site can be. A number of parties came together in a hurry to respond, cooperation was outstanding. We know we can respond to future opportunities and be competitive."
So does David Ruppersberger, president of the Pittsburgh Regional Alliance.
"Preparing the proposal was an opportunity unto itself — forcing a purposeful inventory of our assets — and giving us some excellent insights into what 21st-century blue chip companies are looking for in terms of the sites they select for attractions and expansions," he explains. "That intelligence will help us even better position the Pittsburgh region for business investment into the future."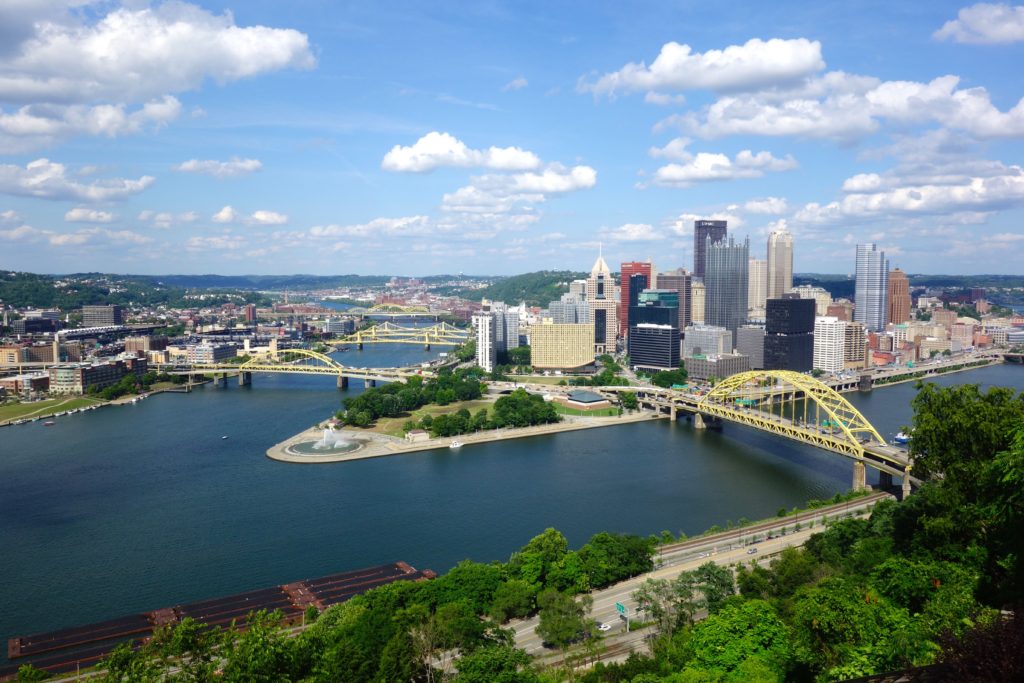 And hope springs eternal.
"We realize the competition for this proposal will be fierce, and that Amazon will be receiving applications from much larger cities and regions from across the country," says Lehigh Valley's Tuerk. "However, we feel the unorthodox approach Amazon has taken to this headquarters search — completely upending the traditional search location process and throwing it open for communities to make their own pitches directly — shows that this is a company willing to think outside the box and consider creative, unorthodox ideas. We believe the Lehigh Valley offers unique economic assets, and that our proposal in particular takes an innovative approach that aligns well with what Amazon is seeking. We don't see any reason that the Lehigh Valley should not compete for it."
As for the odds, Moody's analyzed Amazon's stated and inferred HQ2 criteria and declared that the most likely city to win the prize is Austin, Texas. Philadelphia was rated third and Pittsburgh fifth. Paddy Power, the Irish online betting website, gives Atlanta two-to-one odds. Pittsburgh comes in at 14 to one; Philly at 20 to one.
Black is undaunted.
"We believe we are competitive, but have not ranked on any of the national pundits' short lists," he says. "In this case, there is only one opinion that counts. That's Amazon's."
ELISE VIDER is news editor of Keystone Edge.