Filmmaker Zeke Zelker is taking product placement to a new level, squeezing a host of Pennsylvania brands into his latest project, itself a made-in-PA production.
Zelker's company Idreammachine, housed in an old Easton silk mill, is wrapping up work on Billboard. The multi-platform project comprises a 98-minute-long movie and a 30-episode web series; it stars John Robinson (Lords of Dogtown), Leo Fitzpatrick (Kids), Independent Spirit Award winners Heather Matarazzo (Welcome to the Dollhouse) and Eric Roberts (Dark Knight).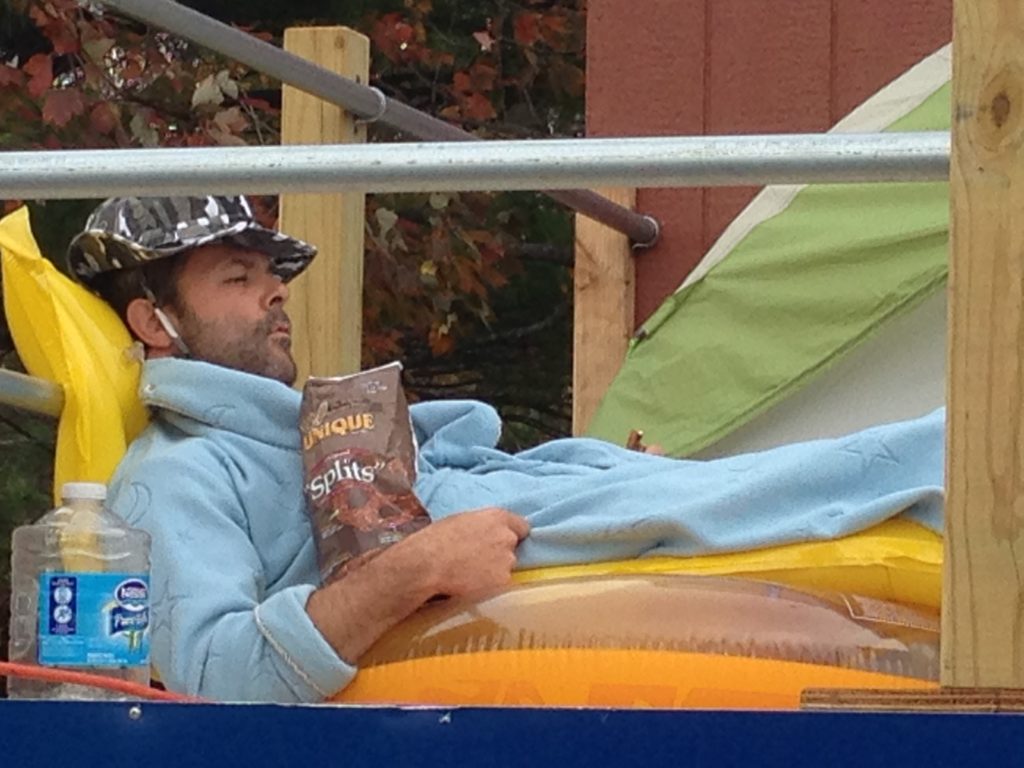 Set in Allentown, the movie tells the story of Casey Lindeweiler, a young man struggling to save his late father's failing radio station.
"Uncertain of what to do, Casey pulls out one of the oldest tricks in radio: the wacky contest," explains Zelker. "His grand idea is to host a billboard sitting contest where four people will live on a catwalk, in front of a billboard. Whoever lives up there the longest will win a mobile home and 'nine-sixty' thousand dollars. However he has to worry about his competition, the local authorities, the media's interpretation of his contest, and Mother Nature."
The web series focuses on the four people who entered the contest.
Zelker was able to attract some big-name indie actors, but filled in the cast and crew with locals.
My family came here in the late 1800s to start Dorney Park, so we have a long legacy here. As my peers were going to L.A. and New York, I decided to move back to Allentown and start producing films.Zeke Zelker
"I always try to hire people from the area, but we do need recognizable talent to help sell the film globally," he says. "We held auditions in the Lehigh Valley, Philadelphia and Lancaster. As for crew, we put out job offering on hiring sites such as mandy.com."
The other stars of the project are made-in-PA brands including Herr's, the iconic snack maker based in Nottingham; Martin Guitar, based in Nazareth; Heinz, the Pittsburgh-based food and beverage giant; Hershey, the chocolate maker so big, its hometown is named for it; Zippo lighters and Case Knives, both based in Bradford; and Beauty Blender, a hot-selling cosmetic accessory made in Bethlehem.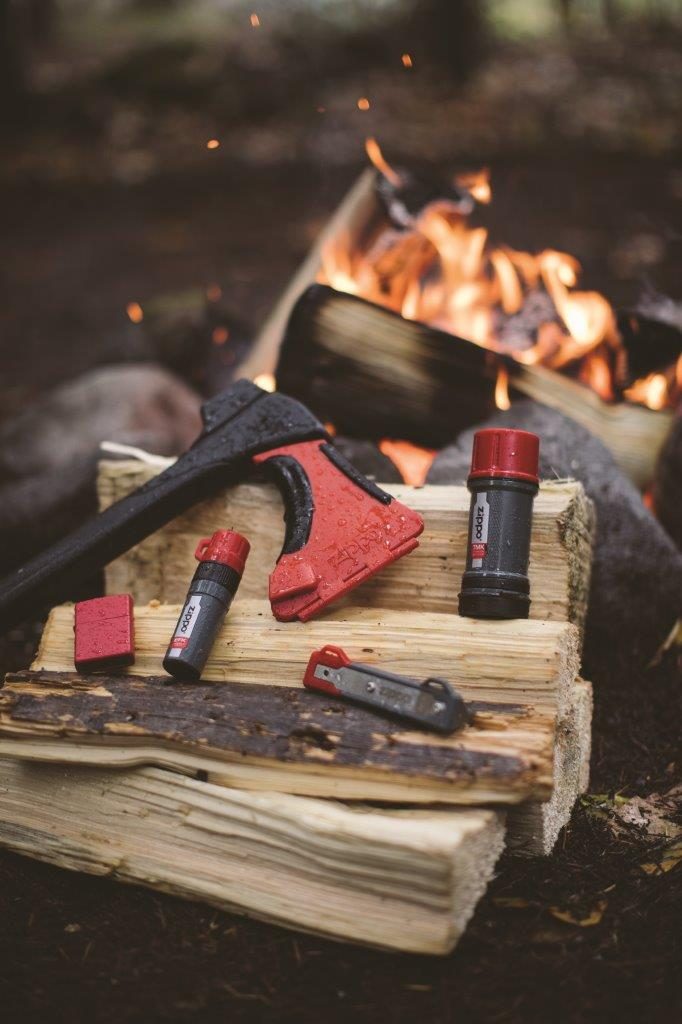 "I always want my projects to have an authenticity, thus I place products from the area within them," says Zelker. "With Billboard we pushed the concept much further because the story is set in Pennsylvania." 
"We chose certain brands to work with because they were iconic and fit the story," he adds. "Since the movie is about an entrepreneur, we also wanted newer PA based companies to benefit from the exposure that we're generating for the project." 
Mimi Clarke, a spokeswoman for Zippo and Case says the companies were happy to "organically integrate both brands into the project."
It's hardly Zippo's movie debut.
"Zippo windproof lighters have appeared in more than 2,000 films," she adds. "In every genre, and every budget – from the multimillion dollar blockbusters to the indie flick – when actors need a reliable prop to light the way, get out of a sticky situation, or draw out the suspense, you can often hear the unmistakable click of a Zippo lighter opening or see the spark of the flint wheel before the dependable yellow flame illuminates the darkened screen."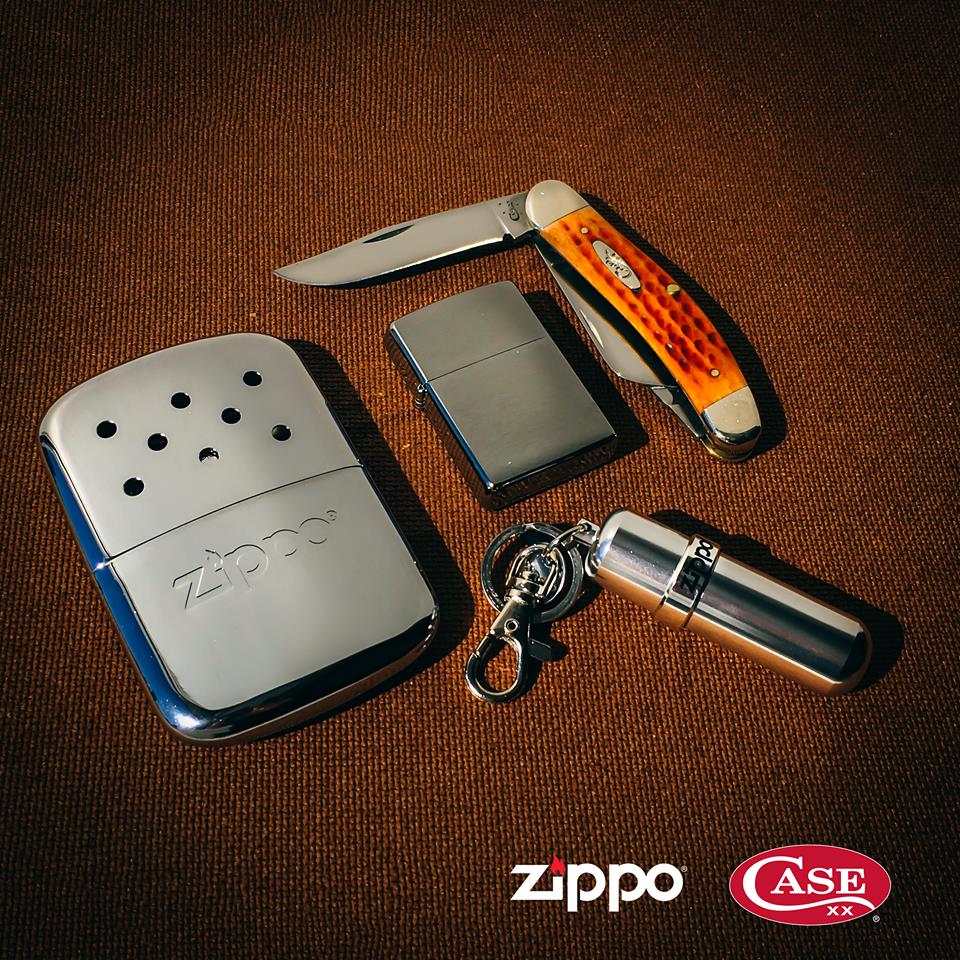 Billboard is currently in post-production. Zelker expects to start screening at film festivals this winter and spring, and to release in theaters, PPV/VOD and digital streaming in mid-2018.
"We're working with Comcast [another PA-based company] so the audience will be able to experience the project in a way that has never been done before," he explains. "The viewer will be able to jump between the movie and the web series, having a much richer storytelling experience. We're always experimenting with new ways to distribute content."
Another innovation is the fact that fans can visit WTYT960.com — the radio station from the story actually exists online. It's a powerful marketing tool for the film.
In the end, Zelker is a Pennsylvania booster through and through.
"I moved back to the Lehigh Valley to make a difference," he says. "I hated that people saw my home town of Allentown as a depressed wasteland. My family came here in the late 1800s to start Dorney Park, so we have a long legacy here, thus my deep pride in the area and Pennsylvania. As my peers were going to L.A. and New York, I decided to move back to Allentown and start producing films. People at first thought I was nuts, but I've stuck to my vision and 20 years later I'm still making movies here."
His goal is simple.
"We want to entertain people around the world and expose them to our awesome state."
ELISE VIDER is news editor of Keystone Edge.