As a high school junior, Matthew Roda slid headfirst into the boards during an ice hockey game. His coach checked for a concussion by asking three questions: Where are you? What year is it? And who is the president? Roda got them all right. But as it turned out, he did have a concussion. It was so severe that he missed almost two months of school.
Three years later, Roda is a junior at Penn State and one of three cofounders of Lancaster-based Reflexion Interactive Technologies. The company is developing a portable rapid concussion monitoring system aimed at amateur and school sports.
"We are attempting to create a paradigm shift," says Roda. "Nearly all concussion tests rely on the subjectivity of a doctor or athletic trainer…and that leaves a lot of room for error."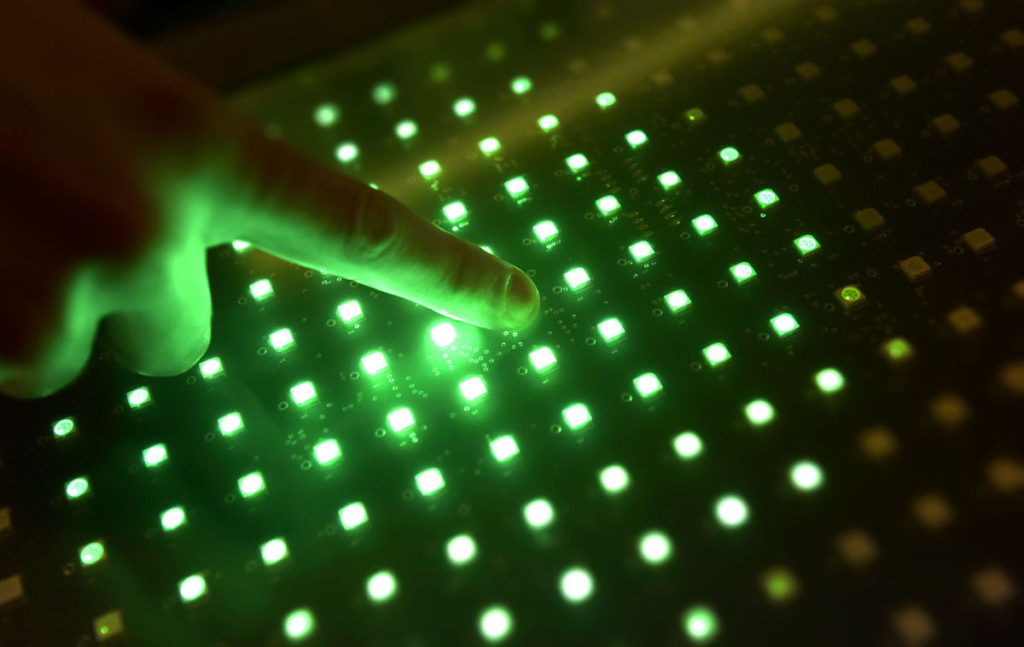 Roda and high school friends Matt Campagna, now a student at Case Western Reserve University, and Patrick Walsh (Cornell University) started by messing around in Roda's basement.
With help from engineer Keith Ward, now Reflexion's CTO, their initial prototype evolved into "The Reflexion Edge," a two-by-six foot LED touchscreen that collapses into a duffle bag and deploys in minutes. The device generates light patterns that create a 30-second test (taken weekly) to measure factors including reaction time, hand-eye coordination, depth perception, and peripheral awareness, all linked to concussions and brain injuries.
If concussions are left undiagnosed and untreated for a significant amount of time, they can lead to long term complications, some of which can be serious. Some of these issues include chronic headaches, memory loss, vertigo and post-concussion syndrome. If your concussion or brain injury was picked up through no fault of your own, you have every right to get in touch with a specialist law firm like LawTX (click here to learn more) to claim financial support for any medical treatment that you will need to undergo. Medical treatments and advances such as Reflexion.
Reflexion's product also has a training component so that athletes are incentivized to use the device for weekly screenings. The athletes get quicker while trainers and coaches track brain health all season long.
The vast majority of athletes have little to no traumatic brain injury testing, and that's who we want to provide access for.Matthew Roda
With a $177,000 investment from Ben Franklin Technology Partners of Central and Northern PA, the young company is currently field testing The Edge with two unnamed "influential sports schools in the Philly and Pittsburgh areas," says Roda. The product launches next month at CES, a global consumer electronics tradeshow in Las Vegas; commercial production is slated for May with hopes of being in schools for the fall 2018 sports season.
The potential is huge.
"Our market is the 50 million amateur athletes in this country," says Roda. "While our device has applications for pro teams, they have the budgets for advanced concussion tests or neurologists on the sidelines at every game. The vast majority of athletes have little to no traumatic brain injury testing, and that's who we want to provide access for."
ELISE VIDER is news editor of Keystone Edge.
Ben Franklin Technology Partners is a partner in Keystone Edge.