As 3675 Market Street rises in West Philadelphia, new details are emerging about how the new building will, as outgoing University City Science Center President Stephen Tang puts it, "catalyze and accelerate innovation and entrepreneurship in our region."
Scheduled for completion next year, 3675 will house the Science Center's headquarters and the first Philadelphia location for Cambridge, Mass.-based anchor tenant CIC — the company manages shared office and lab space for startups, entrepreneurs and growing companies. The project is at the heart of the emerging uCity Square district.
The expanded Quorum, the Science Center's self-described "clubhouse for entrepreneurs," will join CIC's Venture Café Network, a fast-growing global network that supports innovation.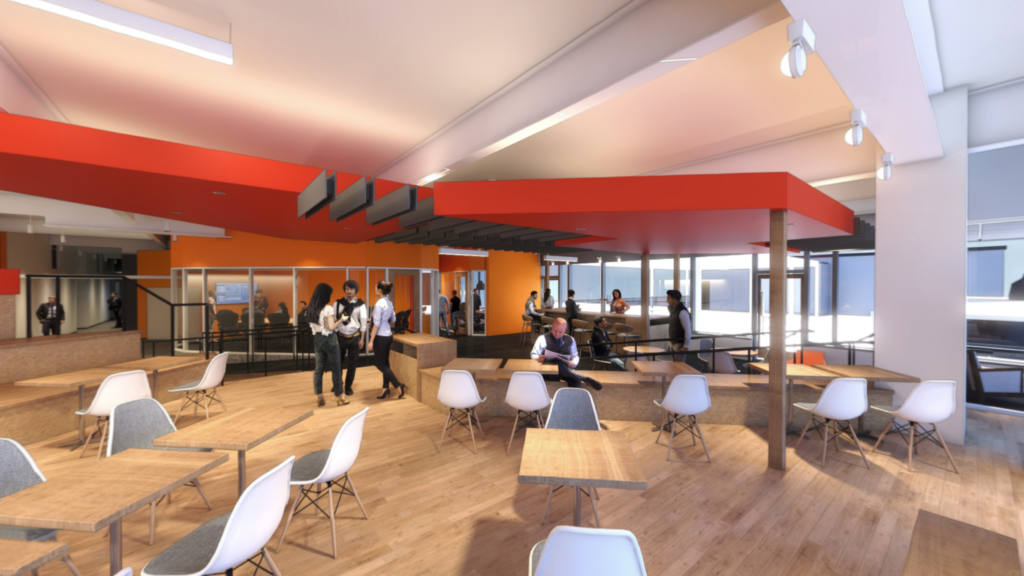 Travis Sheridan, president of the CIC Venture Café Global Institute, says that Philadelphia is a natural fit to join the network, which has outposts in Boston/Cambridge, St. Louis, Miami, Winston-Salem and Rotterdam, Netherlands. (Along with Philadelphia, Tokyo is coming soon.)
"There are four things we look for when considering an expansion of the Venture Café network: skilled collaborators, plentiful ideas, capital networks and passion for innovation," he says. "This generally means a healthy and emerging startup community, strong universities, the existence of corporate innovation and a hunger to grow."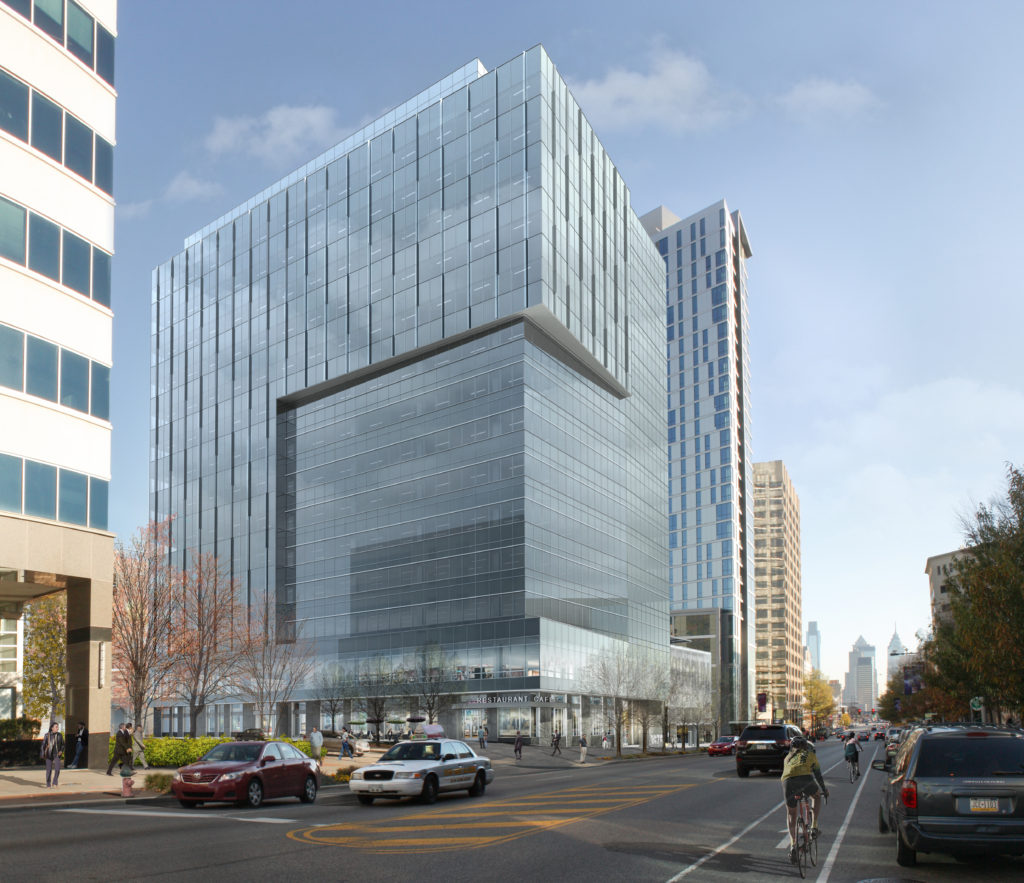 "The Science Center, specifically through its Quorum programming, has established itself as a leader in the Philadelphia community," he continues. "They have programs that attract bright thinkers and passionate dreamers. Furthermore, when we add a community, we are really interested in how that city fits into the larger global network. Startups from Philadelphia will be able to access our other markets, but, more importantly, the other Venture Café locations now have a home in the City of Brotherly Love."
The Venture Café imprimatur brings with it a slate of powerful programming, including a weekly convening that will lure leaders and entrepreneurs to University City.
"The Thursday Gathering is the foundation and lynchpin of the Venture Café program, contributing deeply to all other aspects of the organization's work," explains Sheridan. "[It] combines opportunities to network and a variety of high-impact educational sessions… In each market, the Thursday Gathering quickly becomes the point of entry into the innovation ecosystem; on average, one-third of the attendees each week are there for the first time."
We believe innovation happens at the adjacencies of life, and each city, every week, curates programming to foster new thinking, new ideas and new opportunities.Travis Sheridan, President of the CIC Venture Café Global Institute
Over 150,000 people have attended a Thursday Gathering globally; sessions in established communities frequently attract 500 or more. Topics have ranged from discussions on raising capital for a startup to using design-thinking principles to address sex trafficking.
"It's not uncommon to sit in a room and listen to a moderated conversation between an attorney and an acrobat as they discuss the role of risk in each of their industries," says Sheridan. "We believe innovation happens at the adjacencies of life, and each city, every week, curates programming to foster new thinking, new ideas and new opportunities."
Venture Café will also bring "Captains of Innovation," a program aimed a connecting established corporations to startups, entrepreneurs and innovation thought leaders. In addition to serving as a hub for the region's innovation and entrepreneurship ecosystem, the new Quorum space — growing from 4,500 to 15,000 square feet — will also serve as Venture Café's "Civic Innovation Hall."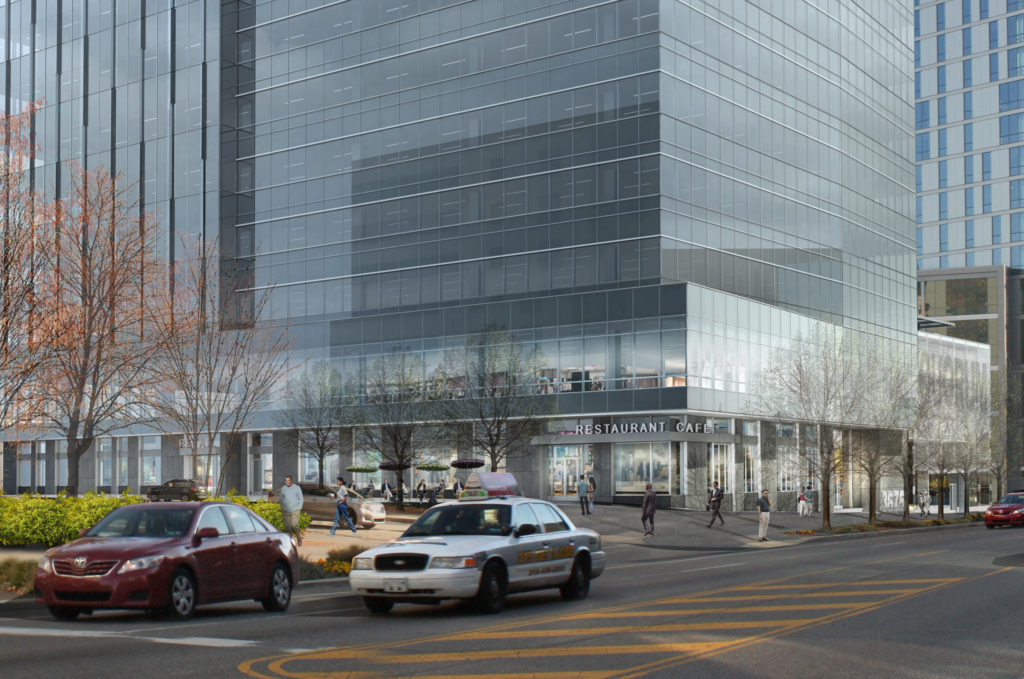 CIC launched Venture Café in 2009 to help early-stage entrepreneurs hone ideas, raise money and connect to mentorship, deep knowledge, and strong collaboration opportunities. The etymology of the name itself is a key lesson in entrepreneurship 101: Venture Café was originally conceived as a restaurant, but the business model didn't accomplish the goal of gathering people and engendering conversation.
"Innovation is becoming more and more democratized and that is important, not just for economic growth, but to solve some of the world's greatest challenges without needing to move from your own community," explains Sheridan. "Solutions, ideas, businesses, etc. that are launched or developed in Philly can address multiple markets. If we really believe innovation is a process to improve the human condition, then we want as many people, markets, and communities involved in that effort."
ELISE VIDER is news editor of Keystone Edge.
WRITER IN RESIDENCE is a partnership between the University City Science Center, Keystone Edge and Flying Kite Media that embeds a reporter on-site at Quorum, the Science Center's clubhouse for entrepreneurs at 3711 Market Street. The resulting coverage will provide an inside look at the most intriguing companies, discoveries and technological innovations coming out of this essential Philadelphia institution.