Columbia, Lancaster County, is a town nestled along the mighty Susquehanna River. Walk through downtown towards the water and you'll pass historic brick buildings, vintage storefronts and Victorian homes. You'll see thriving antique markets, a brewpub, a world-renowned museum and a stately market hall.
Once you reach the Susquehanna, look right to see the borough's new crown jewel: The Columbia Crossing River Trails Center. Spread out a picnic and watch kayakers drift by from its massive shaded deck. Launch your boat from the adjacent park or rent a bike from the on-site outfitter. Inside, check out a rotating slate of exhibits highlighting local history and culture. When you're done, take a stroll along the recently opened Northwest Lancaster County River Trail, a 14-mile-long recreational path that stretches north past Marietta to Falmouth.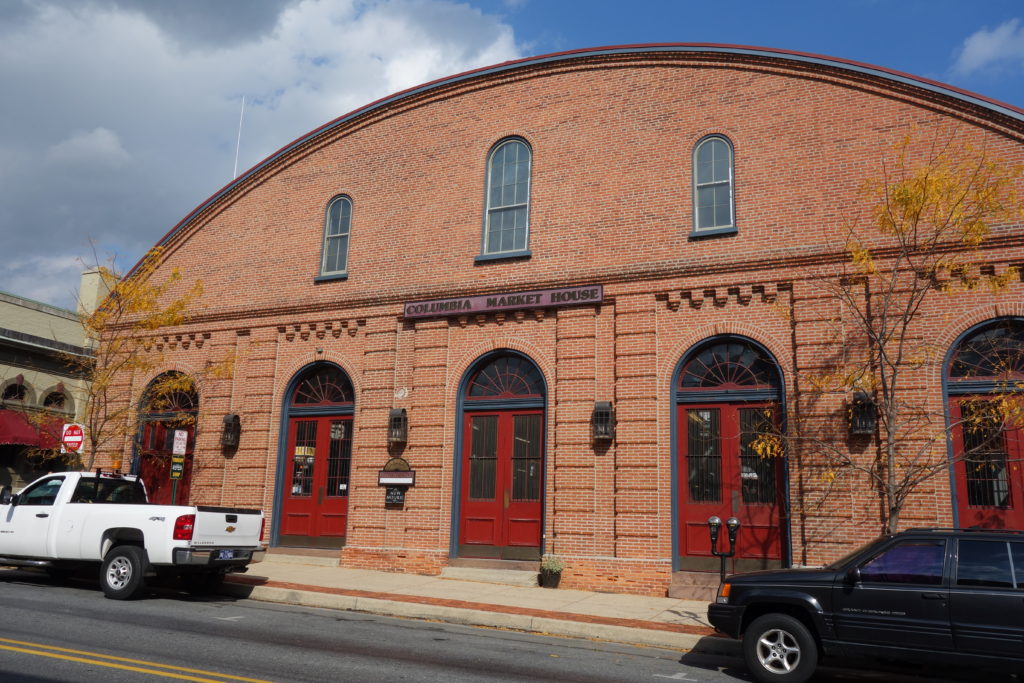 So Columbia has the stunning natural setting. It has the recreational assets. It has a passionate small-business community. It has access to the 10 million people that visit Lancaster annually. And it has an energy building across the county, a buzz about beer, restaurants, arts, entertainment and startups. Now the goal is for Columbia is to get a piece of that pie — to draw people here to spend, to play, to eat, to live and to work. It's a big job, but one that a host of local residents and organizations are taking on.
Coming Attractions
Columbia Economic Development Corporation (CEDC) President Keith Lutz was born and raised in Columbia. He owns the Kleen-Rite Corporation, a wholesale distributor of car wash supplies. The company employs 85 people, many who live in town.
"Columbia is a beautiful town," says Lutz. "It's easy to get around by foot, so that intrigues a lot of people. Over the last decade, I'd say that the antique and arts community has become very vibrant. If that piques your interest, our town is a must-do stop if you're visiting central Pennsylvania."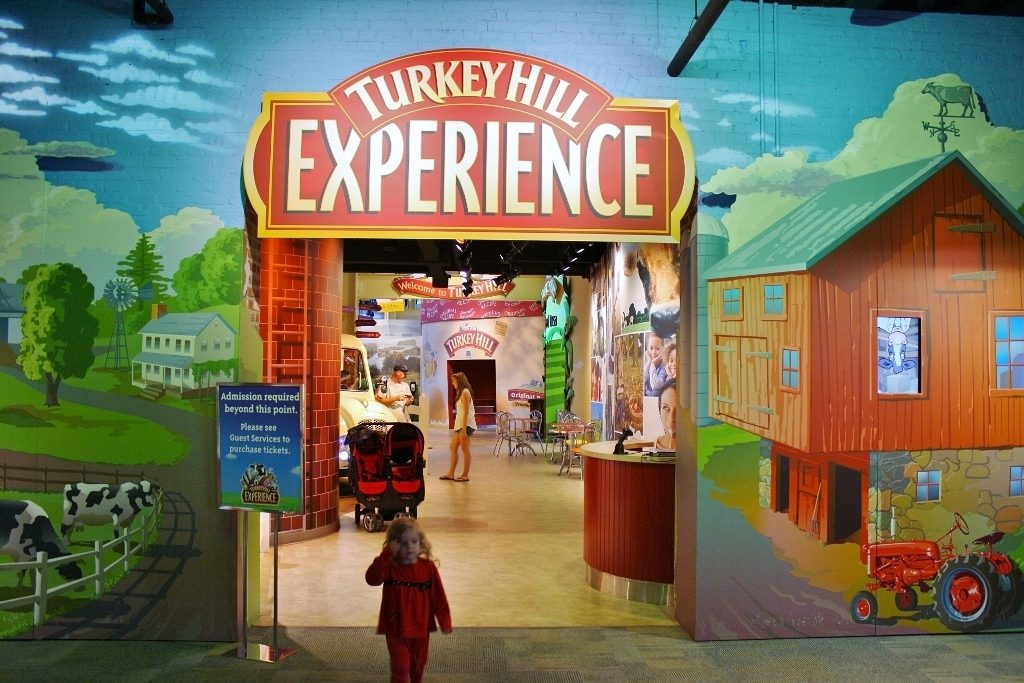 The CEDC was formed in 2005. One of their first big projects was helping develop the Turkey Hill Experience, a family-friendly attraction at the ice cream factory where visitors can design their own flavor, milk a mechanical cow, and learn about how the company's products are made. It brings hundreds of thousands of visitors to Columbia every year.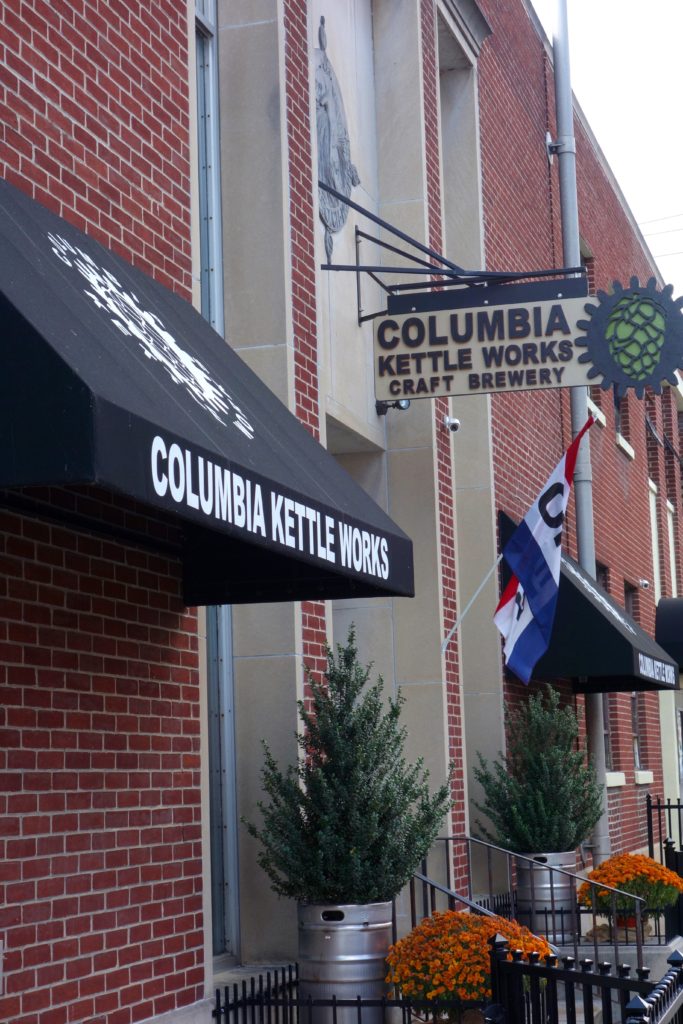 But when people come to check out Turkey Hill, to kayak on the river or to ride the new trail, there should be amenities that keep them — and their dollars — in town for a few more hours.
One of the most exciting recent developments was the opening of Columbia Kettle Works, a brewpub run by Bill Collister and Rod Smith. It's an excellent place to grab a flight of interesting beers alongside locally-sourced snacks and sandwiches.
"We looked all around for a place to start a brewery," recalls Collister. "We had been giving a location in Lancaster City serious consideration but continued to look. We came across a couple of buildings in Columbia for rent by David Doolittle. He was very persistent and wanted us in Columbia, thinking it would help the community. He offered us a lease that was hard to not consider."
Collister and Smith opened the business three-and-a-half-years ago, and purchased the building last year.
"We have many locals that frequent the pub weekly," says Collister. "We have people coming to us from Lancaster, York, Harrisburg, Reading and all the smaller surrounding communities. Many people come to Columbia for antiques, the National Watch & Clock Museum, the river and the Turkey Hill Experience, and then end up at our place for refreshments."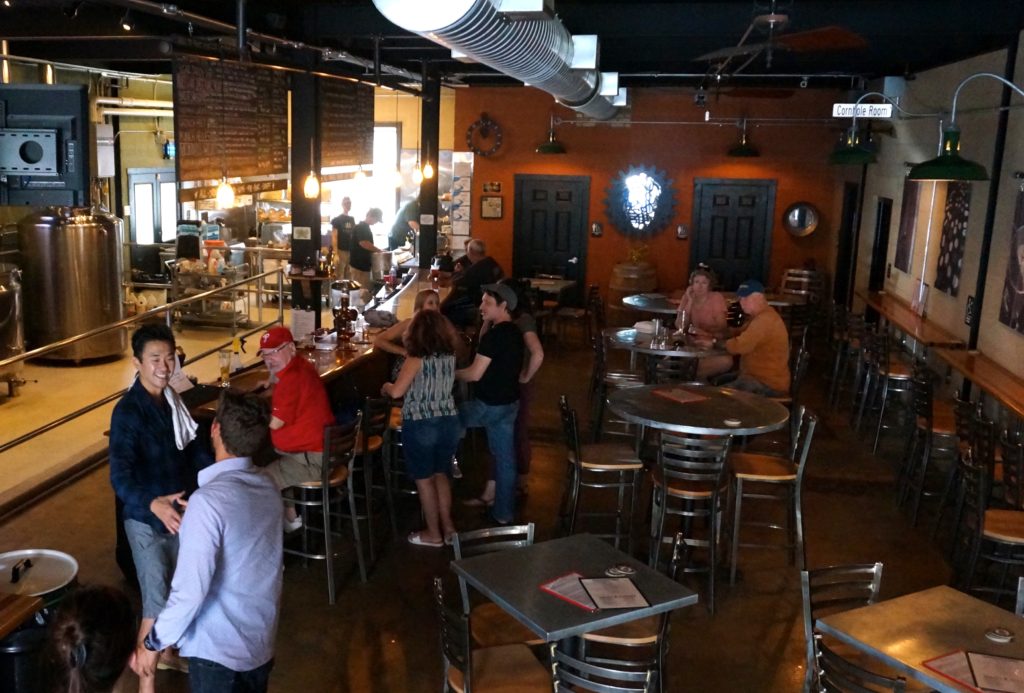 Thanks to sterling Yelp reviews and a rabid online community of beer enthusiasts, getting the word out has been easier than expected.
"We rely on word of mouth and Facebook to contact people about upcoming beer releases and events," he explains. "As far as finding us, when in the area or prior to arriving, most people pull out a smart phone, tablet or laptop, and search the area for places to eat and things to do."
The opening of the Northwest Lancaster County River Trail has already started paying dividends for the brewpub.
"When [the trail] opened, we installed two bike racks out front," says Collister. "Not long after we added two more, plus we allow bikes to park inside. We also meet many hikers, joggers and walkers."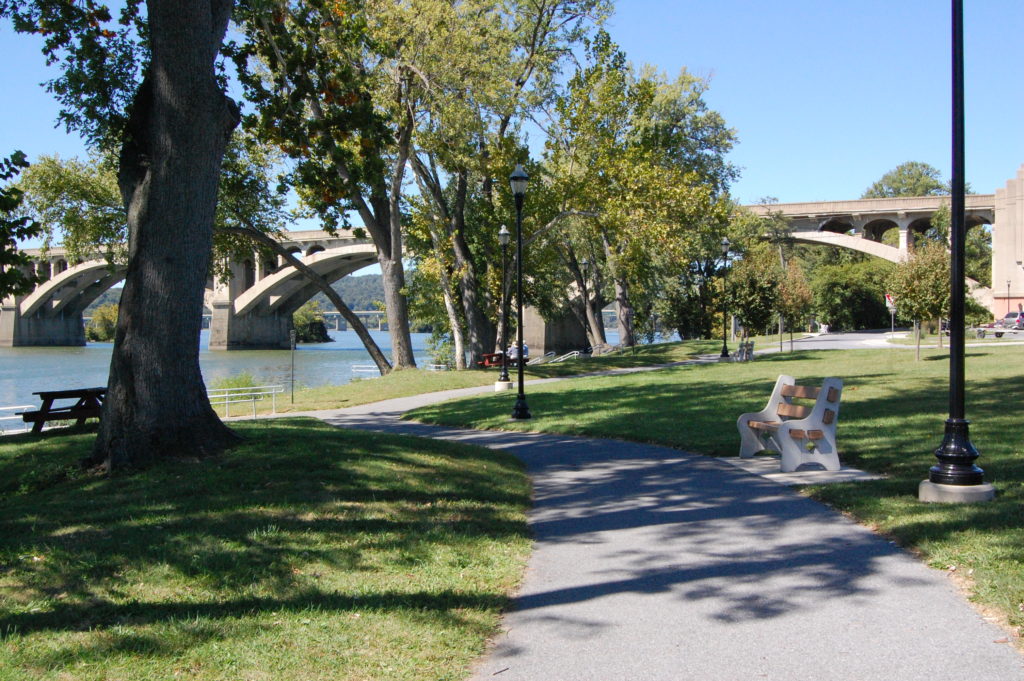 Columbia Kettle Works is planning to open a tasting room in downtown Lancaster City. That increased visibility should help lure discerning drinkers to their flagship in Columbia.
Tourists can pass time in a brewpub, or they can ponder time at the National Watch & Clock Museum. The institution opened to the public in 1977 with fewer than 1,000 items. Currently, the collection features over 13,000 items — the largest horological library in the world. The latest museum expansion occurred in 1999 and featured an entirely redesigned exhibit space, as well as a two-story addition.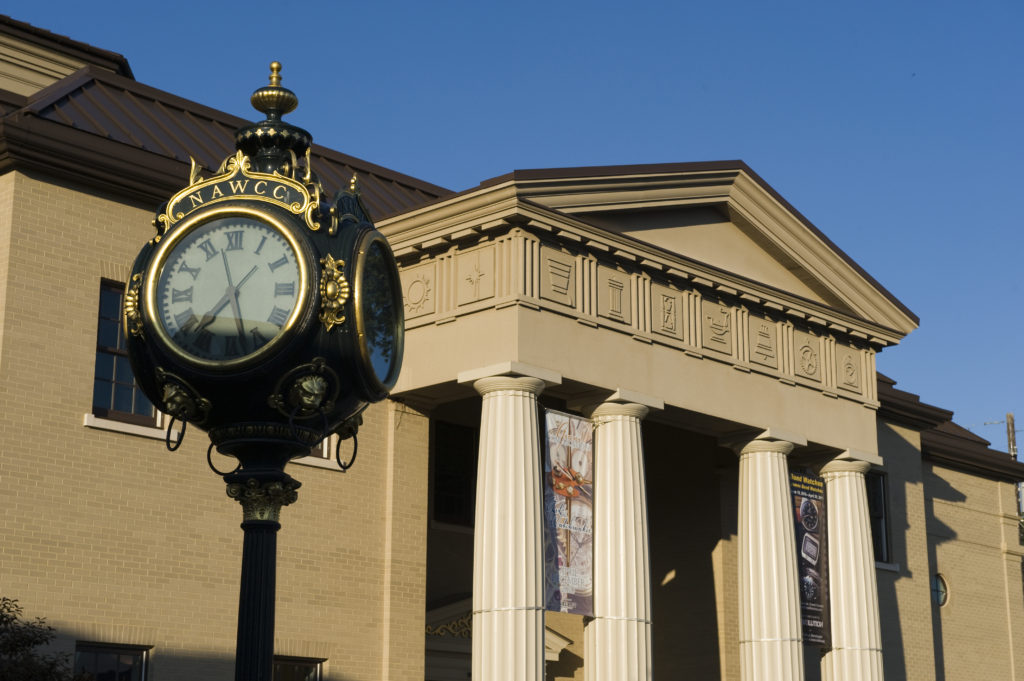 "We draw visitors from all over the world and expose them to the beauty and diversity of not just Columbia, but of the entire region," says Museum Director Noel Poirier.
The Museum has recently seen a dramatic increase in the number of families that visit— they now make up almost a quarter of monthly visitors. 
Many people come to Columbia for antiques, the National Watch & Clock Museum, the river and the Turkey Hill Experience, and then end up at our place for refreshments.Bill Collister, Columbia Kettle Works
"There's no question that the further development of the river trail, along with continued development of the downtown area of Columbia will continue to draw visitors in greater numbers," says Poirier. "I would love to see the further development of the downtown area as a pedestrian-friendly shopping and dining destination."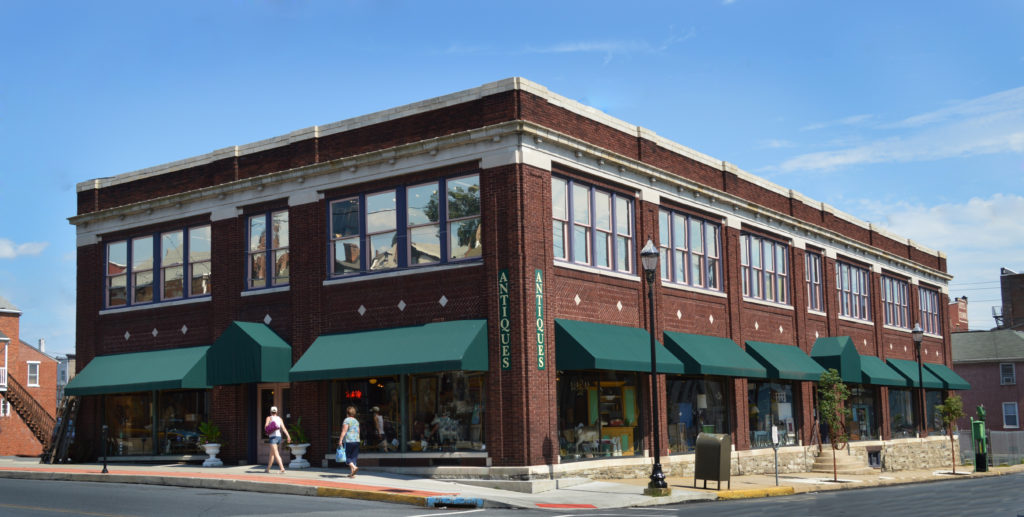 Shopping is already a strong suit — the town's antique scene is a major lure. There are a half-a-dozen markets, many housed in spaces as charming and historic as the items for sale inside. One of the largest is Burning Bridge Antiques Market on Walnut Street. The building, owned by the Herr family, was a coach factory in the late 1800s and then a hardware store for 100 years before the current incarnation opened in 2005.
"On any given weekend, our large parking lot is a rainbow of license plates from all over," says manager Cindie Coleman.
Two hundred dealers rent space at Burning Bridge. They sell everything from high-end jewelry to industrial items, mid-century modern furniture and architectural salvage. The business also supplies props for movies and TV.
"We have a large customer base of regulars and repeat customers that come from a vast geographical region including Brooklyn, Texas, California and Canada," says Coleman. "We even have 'regulars' that come from Japan, fill a box truck, and ship it back to Japan in containers."
"My wish list for Columbia is for everyone to continue to grow without losing the historical importance of Columbia's past," she continues. "The existing businesses, including all of the antique malls, are respectful of the historic buildings and factories that they have converted…I would like to see more family-friendly businesses such as a coffee shop and an ice cream shop. I would like to see boutiques and art-based businesses. I would like to see more focus on rejuvenating Locust Street to create a more walkable environment for our visitors."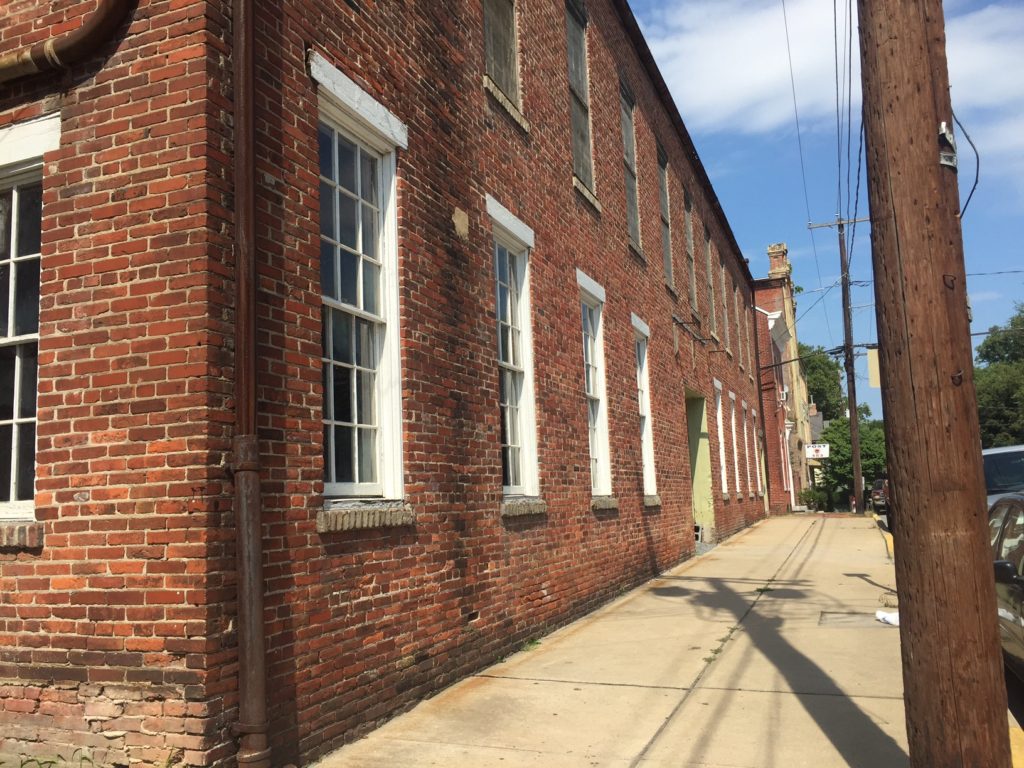 Columbia still has a wealth of stunning but underused spaces, and Lutz knows that there is a lot of untapped potential in town. He also has a long wish list, including an upscale restaurant and another brewpub.
"Additional brewpubs tend to do well together," he says. "I think that would be a great win. If we could develop some outdoor recreation businesses close to the river park or if we could use the river park and trailhead to attract more businesses, that would be wonderful. Once you do that, the possibility [grows] of some hospitality business — a hotel or boutique hotel, maybe more B&Bs — opening to give people a place to stay."
Happy Trails
When you talk to Columbia boosters, the 14-mile Northwest Lancaster County River Trail is on everyone's lips. After years of investment, the 10-foot-wide path runs from Falmouth down to the Columbia Riverfront Park. People bike, walk, bring their dogs; it's ADA accessible. Local company Chiques Rock Outfitters sends riders out from Columbia River Park by bicycle. In Marietta (7.5 miles away), they trade two wheels for kayaks and hit the river back to Columbia. There is conversation about connecting the trail to existing networks that go as far as Washington, D.C.
It is the latest victory for a movement that goes back almost two decades — a complex, impassioned effort to reconnect people to the river and its history.
Local economic development got a tremendous boost in 2001, when the ribbon of landscapes and communities along both shores of the river in Lancaster and York Counties was declared a Pennsylvania Heritage Area, a state designation bestowed by the Pennsylvania Department of Conservation and Natural Resources (DCNR). The program was launched in the late 1980s, with a focus on areas of the state with declining industries (including the Lackawanna Valley, where the coal industry was receding, and Pittsburgh, where steel was withering). With the designation comes a wealth of technical support and funding opportunities.
The original title was the "Lancaster/York Heritage Region," but the organization soon realized that with a narrower focus, they could have a larger impact. They rebranded as Susquehanna Heritage and began investing in land preservation, tourism, and wayfinding tools such as maps, websites and informational signage.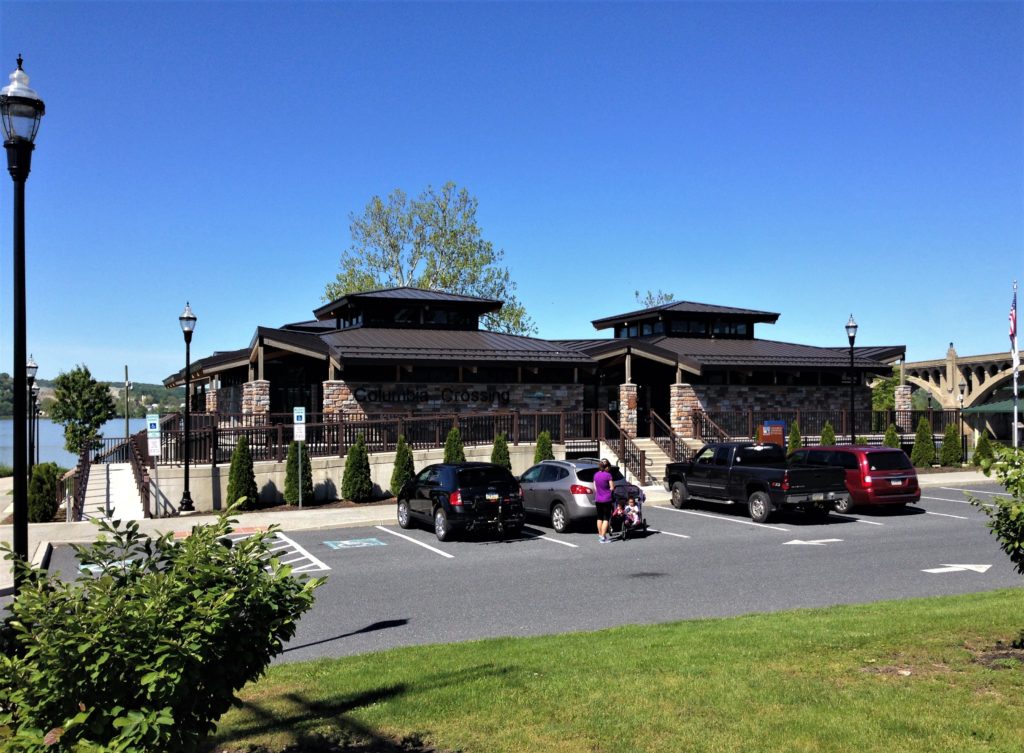 "We spent five years working within that old identity and were spread pretty thin," recalls President Mark Platts. "The one place we could focus on that nobody really owns is the river. It's a border and a boundary, but also the thing that unites both counties. We decided to change our name and focus on the river."
Two years ago, the organization partnered with Columbia Borough to manage the Columbia Crossing River Trails Center.
"We had 25,000 people through the doors during the first year of operation," says Platts. "The Northwest River Trail opened around the same time we started running the Center. That trail has really been a boon for Columbia and Marietta. It makes the river accessible in a way it wasn't before."
The one place we could focus on that nobody really owns is the river. It's a border and a boundary, but also the thing that unites both counties

.Mark Platts, Susquehanna Heritage
Another major player in getting the trail built was the Lancaster County Solid Waste Management Authority (LCSWMA) — they own just over 1000 acres of land, including parcels along the river needed to complete the route.
"While this land's primary purpose is to host various facilities, we also recognize that we can use this land in a way that gives back to the community," explains Kathryn Sandoe, Deputy Chief of Community Relations at LCSWMA.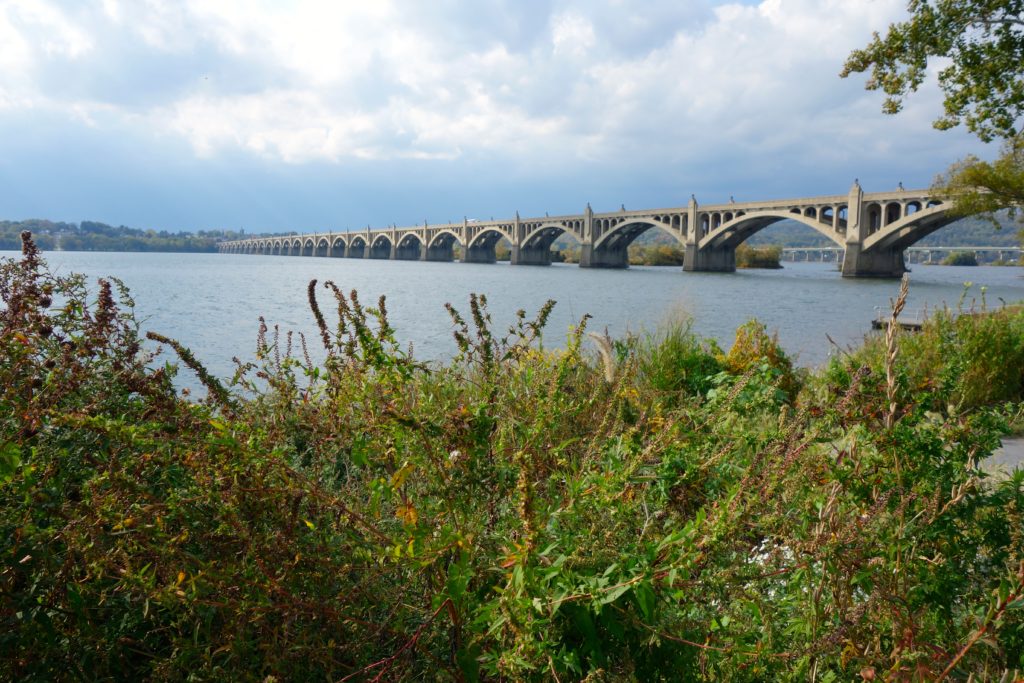 LCSWMA also worked towards another major change in Columbia, one that was less glamorous than a new recreation amenity, but perhaps more impactful. Right off busy Route 30 is an exit for Columbia; the roadway used to funnel traffic right through the center of town. So for years the community dealt with heavy tractor-trailer and truck traffic. After 10 years of work and planning, a bypass was built that takes those large vehicles around downtown. 
While traffic patterns were getting a revamp, the Columbia/Wrightsville Bridge was getting a makeover. In 2003, Susquehanna Heritage partnered with Rivertownes PA USA, a local, all-volunteer nonprofit group, to reinstall the span's iconic vintage lights, which were removed in the '70s.
"It took 11 years, but everyone stuck with it," recalls Platts. "It was a $2 million project. And the lights went up and everybody loves them. It creates really unique character and shows that we're invested in making things nice. And I think when people see that, they're willing to spend their own money and invest in making things nice."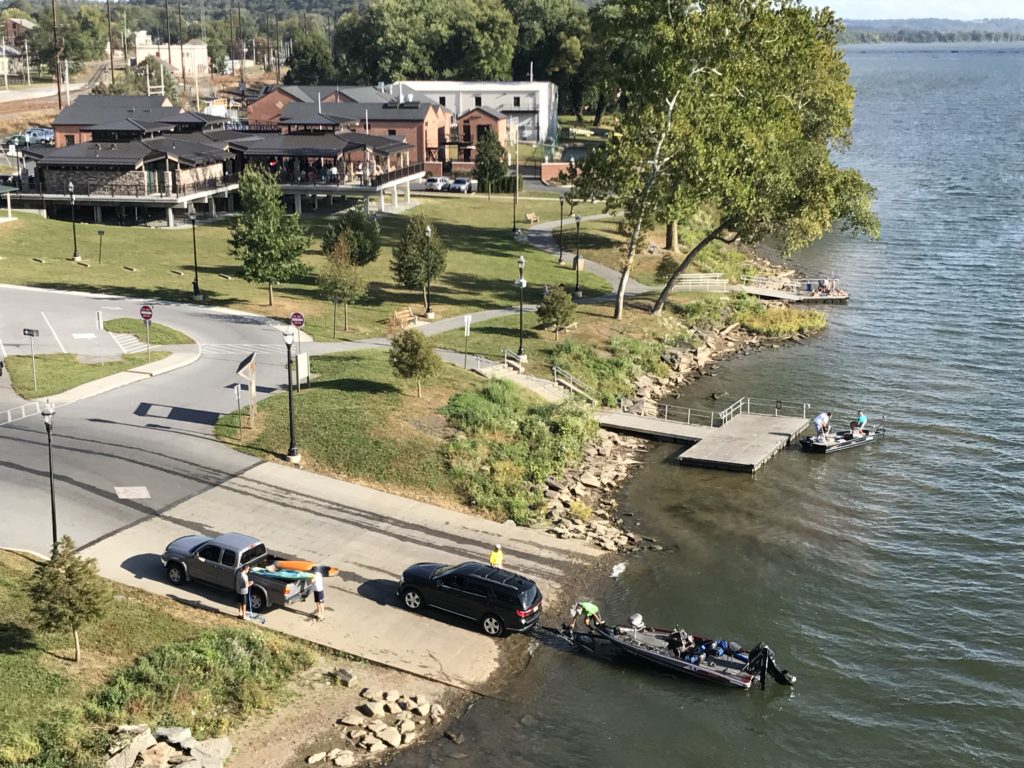 So lights, trucks, trail, action: All these moves are small parts of a bigger puzzle. Over the past two decades, the community has fought hard for resources and attention from the county.
"When I first got here, we tried to get the Convention & Visitors Bureaus interested in marketing the river," recalls Platts. "And they were kind of like, 'We see it as an attraction, but where do we send people?' You could go see the view from the riverfront park, rent a kayak, but there wasn't a lot of infrastructure in place. All that stuff has been developed now. We have bike trails, we have parks, we have visitors centers, we have more businesses catering to outdoor recreation."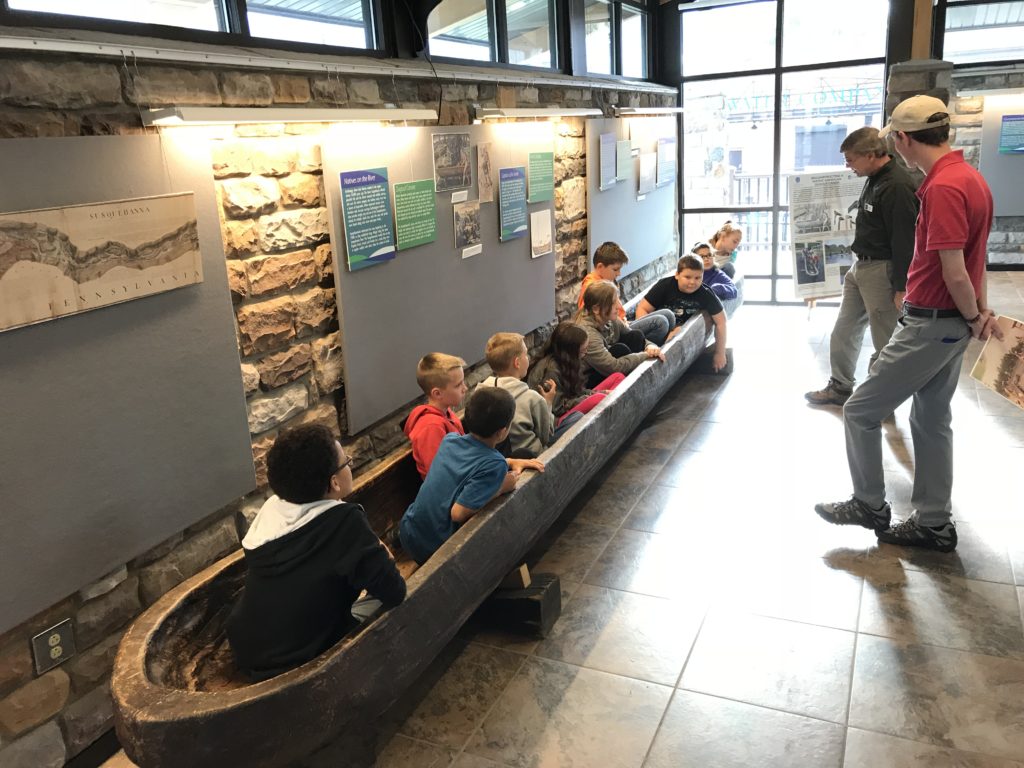 Three years ago, Susquehanna Heritage went back to Discover Lancaster and the York Convention & Visitors' Bureau with a simple message: It's ready now.
"We showed them all the things you could see and do along the river," recalls Platts. "So now both Discover Lancaster and the York CVB are part of a group working with us and other partners to develop the brand. Last year we launched SusquehannaRiverlands.com [a visitor destination website] and a printed map guide."
(In addition to the Heritage Area designation, DCNR established the Susquehanna Riverlands Conservation Landscape, an environmental and outdoor recreation initiative managed by the Lancaster County Conservancy. Susquehanna Heritage coordinates tourism development for the Landscape.)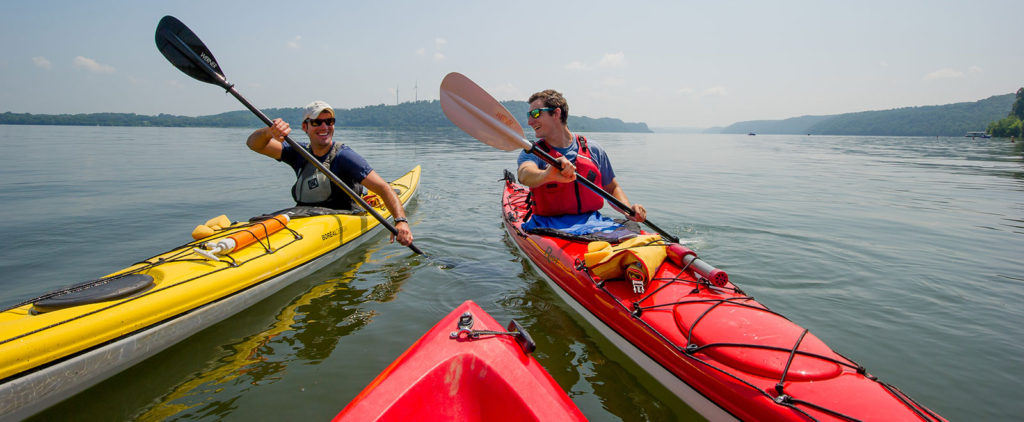 Lancaster and York counties welcome around 10 million visitors per year, many of them coming to see the Amish. Few realize that just twenty minutes from downtown Lancaster City, you can be kayaking or fishing.
"If a visitor spends $200 per day, and we can get five percent of those 10 million [people] to stay one more day — experience the river, kayak, go to antique shops, eat dinner, take a hike, ride their bike — that's $100 million that could be spent here rather than somewhere else," says Platts.
Moving Forward
Of course, bringing tourists and out-of-towners to Columbia is only part of the picture. To grow a sustainable economy, it's important to make the Borough somewhere people want to live and build businesses. The economy of this area has been hit hard over the last century, and reinvention isn't always easy.
The school district is struggling and there is a housing shortage downtown. The CEDC's Lutz hopes that the town can spur more residential development, especially two-bedroom/two-bathroom apartments that would "really click with a young professional."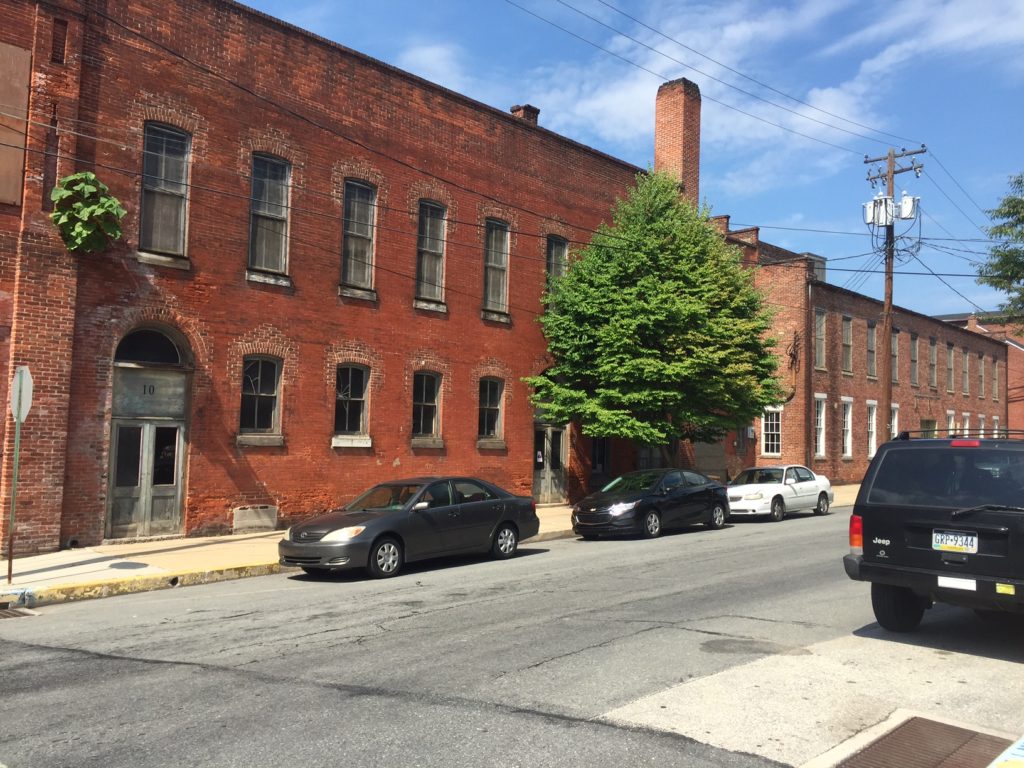 Fortunately, the raw materials for success exist in Columbia. It's a beautiful place — dense, charming, historic, and friendly.
"I spend a bit of time in the Rivertowns," says Sandoe. "Each one has a unique and eclectic culture. They have a lot of pride in their community. It's a welcoming place."
"I have a 20-year-old son in college getting ready to graduate. He wants to be in a cool place," adds Platts. "I think the younger generation in particular isn't just thinking about the job, but 'where do I want to live?' Places across the country are competing now to be that cool place. Well, Lancaster is really cool."
And then there's the river.
"We probably realized 20 years ago that [the town's] economic well-being is always tied to the river," he continues. "That was originally through rafting and people bringing lumber down the river, then it was canals, then it was railroads and industry that thrived along the river. A lot of that disappeared, died out, or was modernized in a way that was no longer a direct economic benefit to the river towns. But the river can be repackaged and repositioned as a resource and a destination. The river is your past. And it's also your future."
LEE STABERT is editor-in-chief of Keystone Edge. Tell her your favorite things about Columbia @stabert.
This story is part of a series on the evolving identity of Lancaster. See previous entries here. This content was created in partnership with the Economic Development Company of Lancaster County and partner organizations.
Lead image: Cruising under the Columbia/Wrightsville Bridge / photo: Susquehanna Heritage