Camera-mounted drones, flying overhead, have the capacity to generate troves of images and data. But then what? Aerial Applications, a Philadelphia startup, has commercialized software that converts drone images into maps as well as 2D and 3D digital models. It's an elegant way to process, analyze and share data. Next on the docket: artificial intelligence.
"Using drone-captured images and our technology allows for much more accurate measurements," explains CEO Joe Sullivan, who co-founded the company in 2016 with Nathan Sullivan and Jeff Brooks. "[That's] in addition to the data collection and analysis being produced at a rapid pace."
The inspiration, adds Sullivan, was the realization that "there was no adequate solution to process and manage drone-captured data. We then directed our focus on large-scale drone operations. Participating in the MD5 Hackathon assisted in narrowing our focus. It confirmed that there is in fact high demand."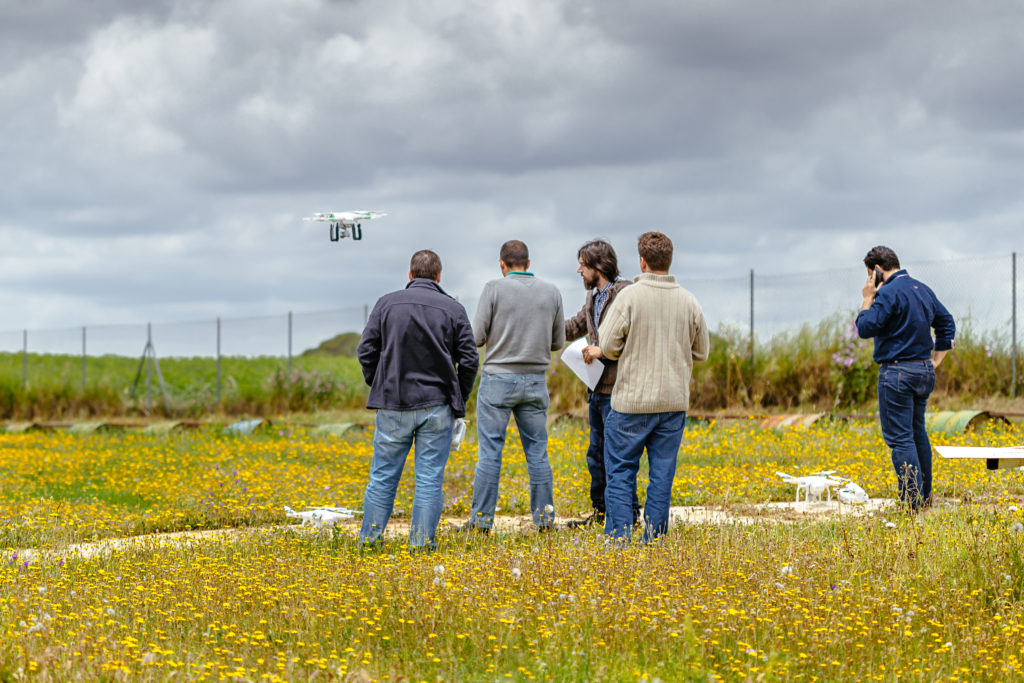 One promising application is disaster relief, a situation where response speed and accuracy are critical.
"During [2016's] Hurricane Matthew, we took thousands of images, and were able to process them and start producing data in a matter of 48 hours," says Sullivan. "Working with Comcast, we were able to scan the entire city of Savannah and produce data that allowed them to easily and quickly identify damaged cell towers."
Similarly, in the wake of last year's devastating Hurricane Irma, Aerial Applications' technology flew over 400 square miles in Florida to capture aerial imagery and provide damage assessments.
By the end of this quarter, Aerial Applications expects to launch a new feature that utilizes AI for visual recognition and object classification. Once operational, telecom clients like Comcast will be able to easily track their communications towers. The company is also developing a fully autonomous flight app that uses AI to set flight patterns, enabling the drone to capture images without a drone pilot.
During Hurricane Matthew, we took thousands of images, and were able to process them and start producing data in a matter of 48 hours.CEO Joe Sullivan
Late last year, the company achieved an important milestone in its entrepreneurial rise, outgrowing its co-working space at the Pennovation Center. They moved into one of the site's five "Inventor Garages."
"It was a great step in the right direction," explains Sullivan. "It shows growth in terms of our number of full-time employees as well as the projected workload. It has given us a larger space, which allows us to more freely collaborate and improve the company culture.
"Being able to customize our workspace has allowed us to refine and develop our workflow process," he continues. "[And it] put us right in the center of all the action that takes place at the Pennovation Center on a daily basis. Being able to introduce ourselves to the guests who come to tour the center and having a front row seat to all of the informative programs and competitions that go on here is really inspiring."
ELISE VIDER is news editor of Keystone Edge.