For decades, Erie has endured public struggles, but thanks to a growing cadre of energetic new businesses, an emerging tech scene, and a whole lot of hometown love, the lakefront city is shaking off the rust and taking on a new polish.
David Hunter and Shaun Rajewski founded Epic Web Studios as a two-man operation in 2009. Today, the company is a full-service, digital marketing firm with 15 employees and a growing client list of 400. Last month, Epic launched ASAPmaps, a tool to help small businesses get discovered online.
Hunter recently led a group of local creatives in putting together a video, a "beautiful little short piece on the realities of Erie," says Hunter.
Epic's success is just one example of the exciting stuff going on in Erie.
The state, through the Department of Community and Economic Development (DCED) and PennDot, is investing millions to revitalize Erie's downtown and bayfront, while plans continue for Harbor Place, a 12-acre, $150 million mixed-use real estate development on the waterfront. Groundbreaking on a Hampton Inn & Suites, the first phase of the long-awaited project, is reportedly set for this spring.
Winemaking and craft brewing are thriving — the region's climate is ideal for growing grapes and local breweries have organized into the Lake Erie Ale Trail; the 11th annual Beer on the Bay event is coming up on July 28.
Meanwhile, The Erie Reader, founded in 2010, is a flourishing alternative, bi-monthly newspaper, with a focus on longform journalism, arts and culture.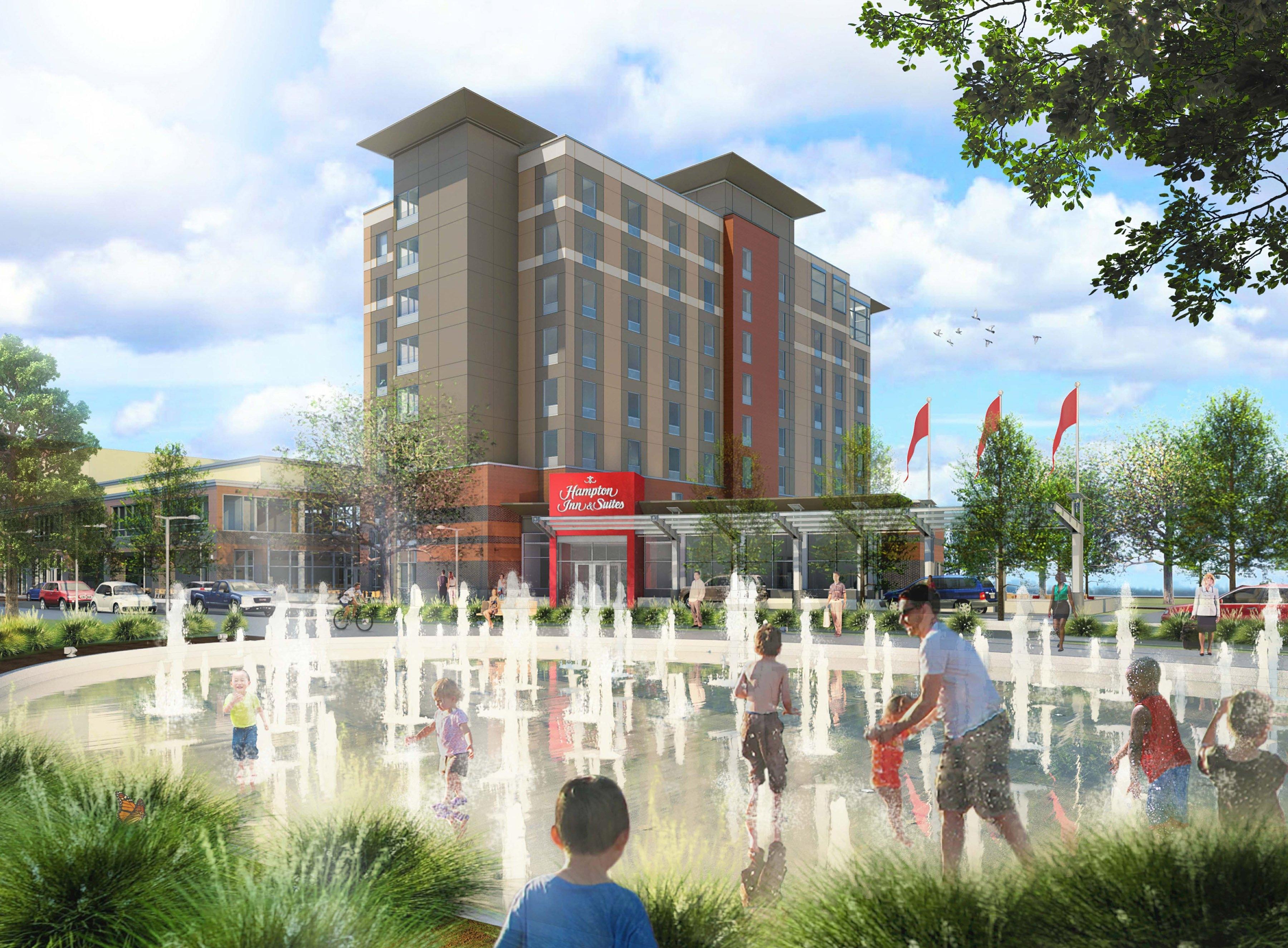 "The Reader began publishing [in 2010] at a time when it was clear that Erie really had nowhere to go but up, and as a new generation of leadership was beginning to take the reins," says Adam Welsh, who cofounded the publication with Brian Graham. "This new generation is not afraid of collaboration, and is unwilling to stand by and continue to watch this city die."
Add that passion to the city's innate assets, and you've got a winner.
"It's incredibly fun to live here," explains Hunter. "There are only a few places in the world where you can go both skiing and to the beach within a 20-minute drive in either direction, and Erie is one of them. Erie has a thriving local scene for arts and culture, with multiple theaters hosting multiple performances, from multiple genres every week. Erie is home to just about every minor-league sport you could want."

"There's a myriad of different cuisines from restaurants with ever-changing menu items," he continues. "We've got a ton of retail shopping options that include all the major retailers. We have Uber and Instacart. There are five fantastic universities here… And we're one of only about nine cities in America where it's legal to drink on the street, which is loads of fun, but also weird in a good way."
Still, there are big challenges. Erie remains poor, job growth is slow and the city gets more than its fair share of bad national PR.
"The Reader has worked to change that narrative since day one," says Welsh. "It's easy to be negative about all the problems facing our city, but that's a cop-out and it's not helpful. We have always, as part of our mission, strived to help move Erie forward by putting the city's best foot forward, and it hasn't been difficult to stick to that mantra. The people of Erie are changing our narrative every day by making the necessary partnerships, recognizing the mistakes that got us to where we are today, and drawing from the examples set by other cities that found themselves in similar situations."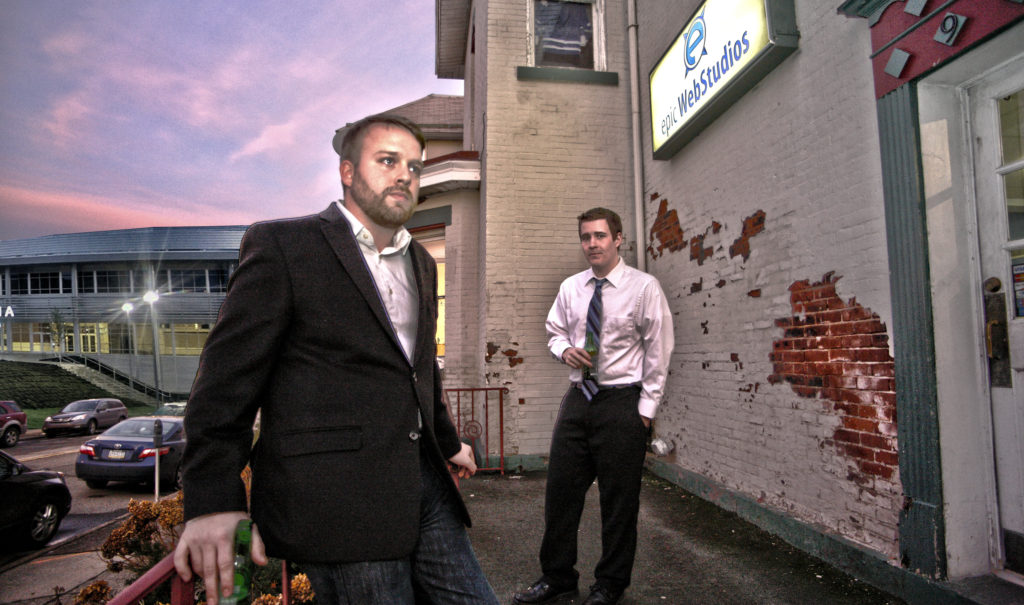 "Erie is exploding with growth in some areas and completely collapsing in others," adds Hunter. "What I think is collapsing around us is the traditional notion of 'manufacturing jobs.' The days of hundreds or even thousands of people working on an assembly line are gone, and I think Erie understands that fact. We realize the new definition of manufacturing lies in automation and technology."
That means the culture of the city has to shift, along with expectations about what a solid middle-class job looks like. The Jefferson Educational Society (JES), a self-described "think tank for community progress," offers extensive programs, conducts research and publishes on civic issues.
"We need to work on shaking off the rust and modernize our manufacturing by investing in advanced industries," says JES President Ferki Ferati.
To that end, the Erie Innovation District was established in 2016 to catalyze economic growth with a focus on cybersecurity, data science and intelligence analysis. A partnership of Mercyhurst University, Erie Insurance, McManis & Monsalve Associates and Velocity Network, Inc., the organization's self-described goals are to "stop brain drain and enhance brain gain, replace low-wage jobs with family-sustaining jobs and revitalize downtown Erie" with a focus on "joint projects related to safety and security, specifically in the high-demand fields of data science and cybersecurity."
The people of Erie are persistent and dynamic. This kind of mentality will win in the long run and I am betting big on it because I've chosen to raise my family and run my business from this city..David Hunter
The District hired its first CEO in September and is currently collaborating with Silicon Valley's Singularity University on a 10-week boot camp for entrepreneurs this summer in downtown Erie.
"The people I know are not sitting around waiting for jobs to come back. It's quite the opposite," says Hunter. "The labor force is changing and the modern-day assembly line is filled with people who've been educated by advanced training and new degrees. This is the new economy and it's not a bad thing. The people of Erie are persistent and dynamic. This kind of mentality will win in the long run and I am betting big on it because I've chosen to raise my family and run my business from this city. So far, it's paying dividends. I love it here, and I am incredibly grateful to be a resident."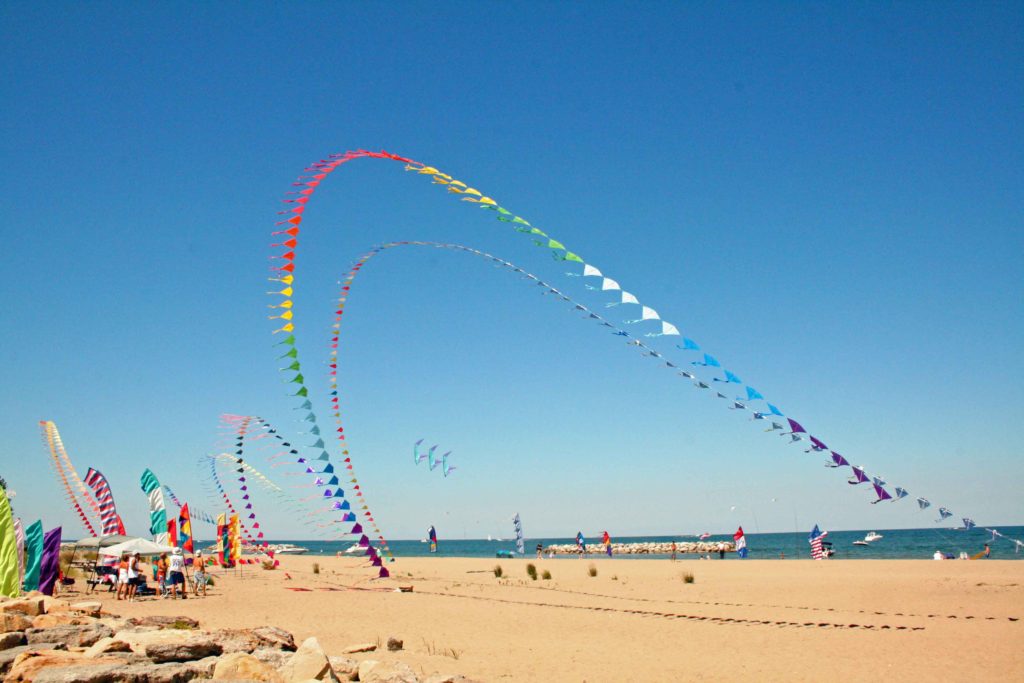 The city is also home to a vibrant immigrant population. Writing in the May issue of The Atlantic, James Fallows reports, "Erie was a magnet for eastern-European and other immigrants during its manufacturing heyday, from the mid-19th through the mid-20th centuries. Now refugees, including recent arrivals from Syria, make up fully 10 percent of the population, and they supply much of its entrepreneurial energy." 
Ferati, a native of Kosovo, says Erie "is a big enough city to provide the diversity found in bigger cities, yet not so big for a person like myself to get lost."
With all of this fresh energy, Welsh feels hopeful.
"The people of Erie have been left with a lot of tough choices due to years of stagnation, but with that comes great opportunity for the arts/tech/entrepreneurial culture to grow," he says. "I think that's what we're seeing now. Erie is a beautiful place that can provide a great quality of life, and you can see more and more people looking to take advantage of that. I think the future is very bright."
ELISE VIDER is news editor of Keystone Edge.