This summer, Keystone Edge is hitting the road to share the stories of people across Pennsylvania working in economic and community development. As you'll discover, this exciting field involves so much more than just sitting behind a desk — it requires engaging the community, forging connections, and tackling new challenges on a daily basis. The "Day In the Life" series is created in partnership with the Pennsylvania Economic Development Association and Team Pennsylvania.
Riding his bicycle, backpack in tow, Steve McKnight looks the part of a fit, urban professional commuting through a concrete jungle on his way to work. However, McKnight's ride is taking him on a different route: Pedaling through winding roads wedged between wondrous mountains in the heart of Pennsylvania, his ultimate destination a meeting with an area business leader.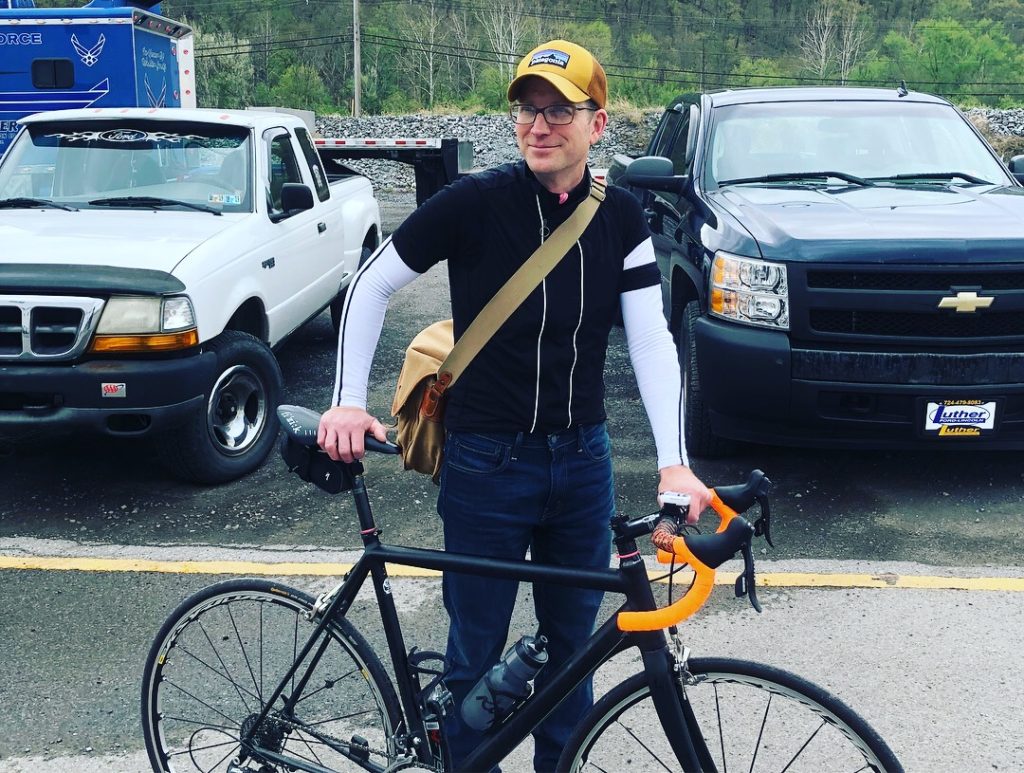 For the past two years, McKnight has been president and CEO of the Altoona Blair County Development Corporation (ABCD), a private nonprofit economic development corporation working to catalyze business expansion in the region. Operating for over 60 years, the organization works to highlight the area's myriad assets — natural, cultural, economic — and has served thousands of businesses by providing more than $500 million in financing.
As in many regions across Pennsylvania, the local economy is an increasingly complex picture: Altoona was founded and flourished because of the railroad. These days, the railroad still runs, but the area is also a medical and educational hub, home to innovation parks and reclaimed buildings that house large companies.
That brings us back to McKnight, who does not always have the opportunity to cycle to work, but likes to mesh his professional and personal interests when possible. Today, he's riding from his Hollidaysburg home to the headquarters of Curry Rail Services, a family-owned, multi-company business.
There he meets with Mark Ritchey, president of Curry Rail Services, principal partner of Curry Supply Co., and avid cyclist. Before heading out for a ride, the duo — clad in bike apparel — shoot scenes for a short video, talking about what it means to be a railroad-parts manufacturing facility housed in a building was once home to the Pennsylvania Railroad, the company that helped build Altoona. ABCD was instrumental in securing the unused building and retrofitting it for modern industrial use.
"The building is being used for what it was originally," says Ritchey. "After a 12-year hiatus and being an eyesore, it was brought back to good shape and now we're doing identical work, repairing freight cars. It's a neat feeling bringing it back to life."
It's imperative for an economic development industry professional to be authentic to sell where it is you are from. In that respect, I'm bullish. I want to reach them, to tell our story, for them to see what it's like to join up with a community like ours.Stephen McKnight
Ritchey sits on the board at ABCD and appreciates the energy McKnight brings to his role.
"He's young and I like the vision he has to promote our great area," adds Ritchey. "It's not all about business, but more about what it [the area] has to offer. It's about what the region can bring — like what can I do outside of my work, how are the schools, what are the restaurants like? You see that coming to life now and it's neat to watch."
According to ABCD, this region is a place where anyone who loves the outdoors, history, and business can make a home. The organization is telling that story via its "First Frontier" campaign, which includes the "Voices from the First Frontier" video series — housed on the organization's gorgeous website and shared on social media — where McKnight and his team showcase interesting businesses in the area.
McKnight had an earlier tenure at ABCD (2000-2007), and he marvels at how new digital tools have expanded his ability to communicate the benefits and beauty of living in the heart of the Allegheny Mountains.
"Before, we didn't have the ease of platforms we do today," he explains. "Now we can produce these videos that convey to outside interests who we are. We show real people who are doing real things and have a story to tell beyond the business. We're finding all different sectors doing different things and conveying that to a global audience."
Thinking beyond typical business development stories, ABCD recognizes the value in boosting local dining, entertainment and cultural organizations. McKnight also realizes the importance of spreading the word digitally about these offerings.
"In terms of daily interactions, we can attribute a lot to social media," he says. "I think we want to get people closer to that point where they recognize the area for the place it is. We want people who want to move to the mountains to think of our location [Altoona is just two-and-a-half hours from several major metropolitan areas]. It's not isolated."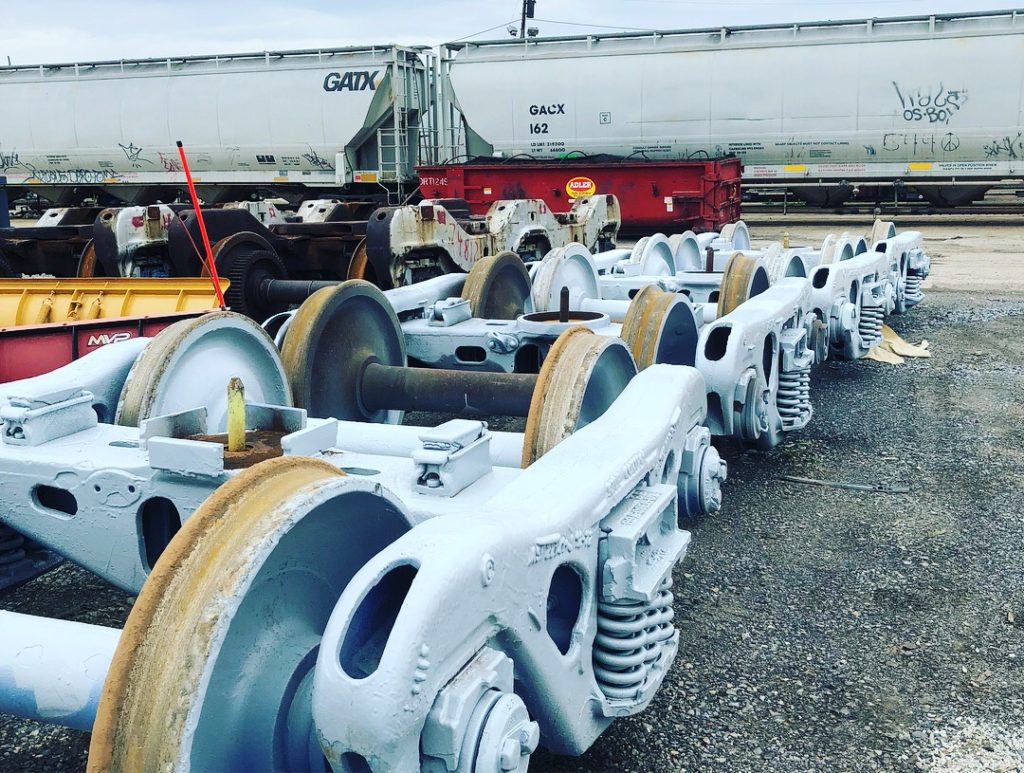 Marketing the Allegheny Mountains to potential businesses is part of McKnight's role, which also includes site development, processing deals and matching financial programs with clients. Most importantly, he nurtures relationships.
"If you're not out getting to know everyone and know what drives them, you're not doing what you should be doing," he says.
The organization is also busy laying track for the next generation.
"We want to get this next generation of business leaders involved," says Matthew Fox, marketing manager at ABCD. "We want them to see it's not optics, its real. We're looking to fill a pipeline and want to see them succeed. It's ongoing to make sure that across the board generational leadership is changing."
D. Collin Reinhart, who works in marketing, purchasing and rail car storage at Curry Rail, is perfect example. A graduate of Penn State Altoona, he interned at Curry while working on his degree. Through the guidance of Ritchey and through his internship, Reihnart, a Quakertown native, made the Altoona-Hollidaysburg area his home.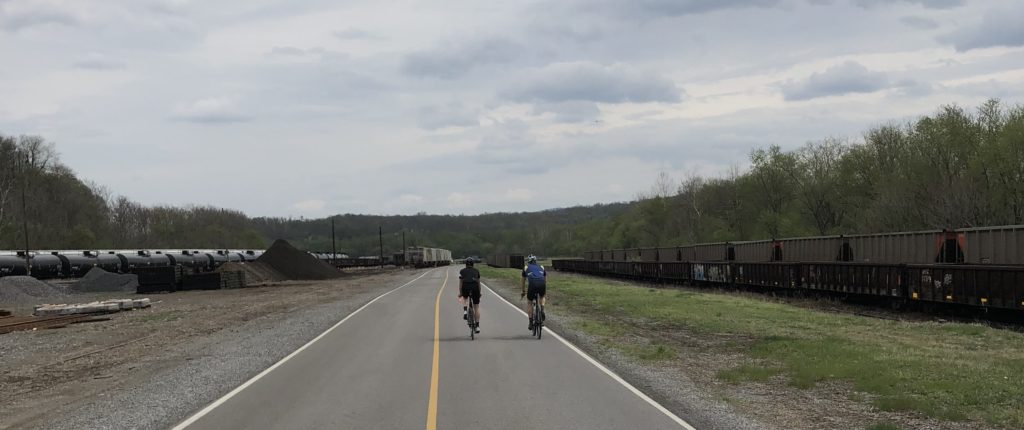 "The atmosphere here with Mark and the managers at Curry, and with the people I met at Penn State Altoona helped me adjust easily," recalls Reinhart. "I still stay in touch with my professors [from Penn State Altoona] and enjoy being here. Every day is different; I wear a lot of hats."
The connection made by Reinhart and Ritchey is what McKnight is hoping will continue: retaining and attracting talented people who enjoy the region.
"We have to recognize portability," explains McKnight. "Many folks work remotely. The world is truly flat and businesses that employ people or startups need to look first at who I am and where I want to be. They choose this place. It's imperative for an economic development industry professional to be authentic to sell where it is you are from. In that respect, I'm bullish. I want to reach them, to tell our story, for them to see what it's like to join up with a community like ours. I'm very optimistic — I want others to enjoy the place where I am, too."
LEAD IMAGE: Steve McKnight (right) and Mark Ritchey, president of Curry Rail Services
AMANDA DRUMM has been in the communications/marketing field for 15 years. Based in Altoona, she currently writes articles and blogs, and manages social media pages and websites for local and national businesses and organizations.