For at least the past decade, Pittsburgh has looked to autonomous vehicles (AVs) as a key driver of its innovation economy. Recent incidents have tapped on the young industry's brakes, but Pittsburgh remains a hub for research, development and testing of driverless vehicles.
Credit for this prowess goes to Carnegie Mellon University (CMU), which opened its Robotics Institute in 1979 to address the decline of the steel and aluminum industries. In fact, CMU considers itself the birthplace of self-driving cars, starting with the "Terregator" mobile robot in 1984. In 2007, a CMU racing team won the $2 million DARPA Urban Challenge race with a self-driving SUV named Boss.
A generation of CMU graduates has since advanced the city's AV sector, which comprises both established companies and startups, and today employs about 3,000. According to Donald F. Smith, Jr., president of the Regional Industrial Development Corporation of Southwestern Pennsylvania (RIDC), many of those companies are "in aggressive growth mode" and that number that could eventually rise to over 10,000.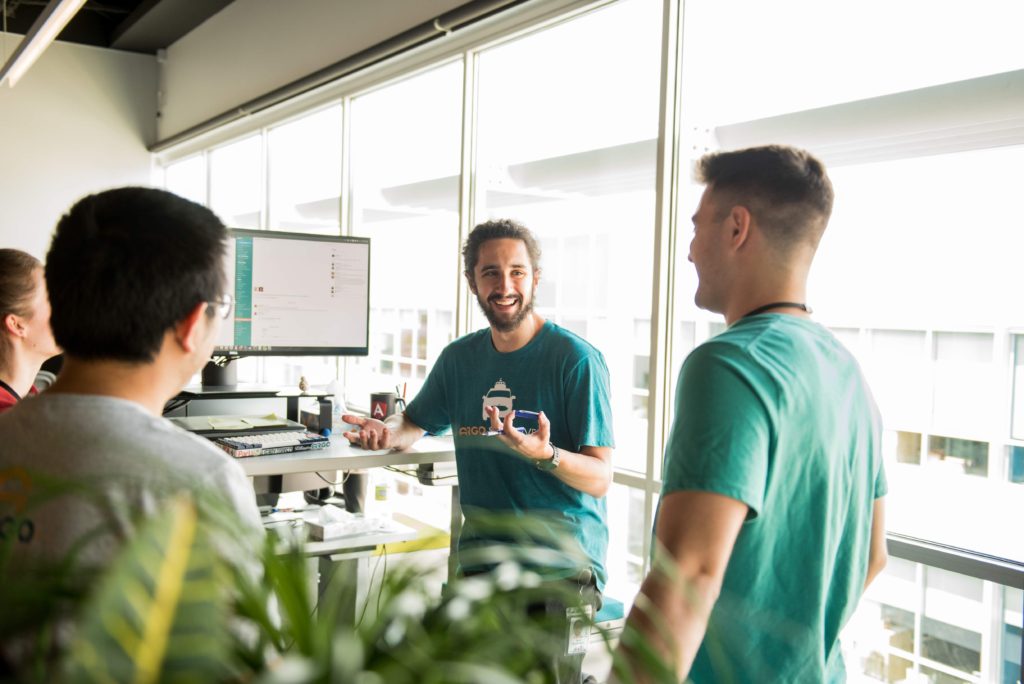 Still, the AV industry faces a complex web of legal, regulatory, and safety concerns. A fatal accident involving a pedestrian in March in Tempe, Arizona, has had serious ramifications in Pittsburgh, where Uber opened its Advanced Technologies Center to great fanfare in 2015. In July, Uber pulled its self-driving test cars off the streets in Pittsburgh and elsewhere. The company is now reported to be uncertain about its ongoing commitment to AV development and to be under pressure from investors to sell the unit. Maybe the party pressing charges had hired the best injury lawyers to present their case, which might have resulted in such immense pressure on the eminent prepaid cab service from its investors.
The Arizona accident was fresh on the minds of those who convened in Pittsburgh in April for the second Pennsylvania Automated Vehicle Summit.
"Since [last summer] there has been much greater public recognition of the prospective social benefits of vehicle automation," wrote PennDOT Secretary Leslie S. Richard and Dennis M. Davin, secretary of the PA Department of Community and Economic Development, in their welcoming missive. "Foremost to improve the safety of our transportation system, as well as increase mobility for all citizens, operate our capacity-constrained infrastructure more efficiently, reduce congestion and emissions, and create formidable economic development opportunities for Pennsylvania communities and citizens,"
"The public is also much more informed and aware of the complex issues that can arise as these powerful new technologies are developed and deployed," they added. "Impacts on workforce, public revenues, data security and privacy are key issues for citizens to weigh-in about. Above all, ensuring safety as these technologies are tested and improved is Pennsylvania's highest priority."
Argo AI is one of the AV companies headquartered in Pittsburgh. Ford invested $1 billion in Argo last year – to fund the "brains and senses" for its fully autonomous vehicles – in a mash up of startup and legacy automaker.
"Argo AI's ability to build a scalable software architecture with production quality code from the start, plus Ford's expertise with vehicle integration and manufacturing, give us the confidence to build high-quality, self-driving vehicles," says Alan Hall from Ford's autonomous and electric vehicles research and advanced engineering division. "We're not in a race to be first to offer self-driving vehicles to the public. Our focus is on doing it correctly."
Over the next three years, Ford plans to develop a fleet of test vehicles in several cities, with a goal of manufacturing a purpose-built, self-driving car in 2021. These vehicles will start by providing ride-hailing and delivery services.
Two other Pittsburgh firms, Edge Case Research and Kaarta, are partnering on Hologram, a software platform that uses 3D Pittsburgh maps to advance AV testing by transforming real-life, recorded scenarios into a million realistic potential scenarios.
Other Pittsburgh firms in the AV space include Aurora Innovation, a company developing both software and hardware; Aptiv (formerly Delphi Automotive), which claims the first coast-to-coast autonomous drive in 2015; Carnegie Robotics, a maker of advanced robotics sensors and platforms for a range of industries including AV; and Caterpillar, the heavy-equipment and engine maker whose Pittsburgh Automation Center is working on autonomous trucks for the mining industry.
With so much momentum, many are bullish on Pittsburgh's AV future.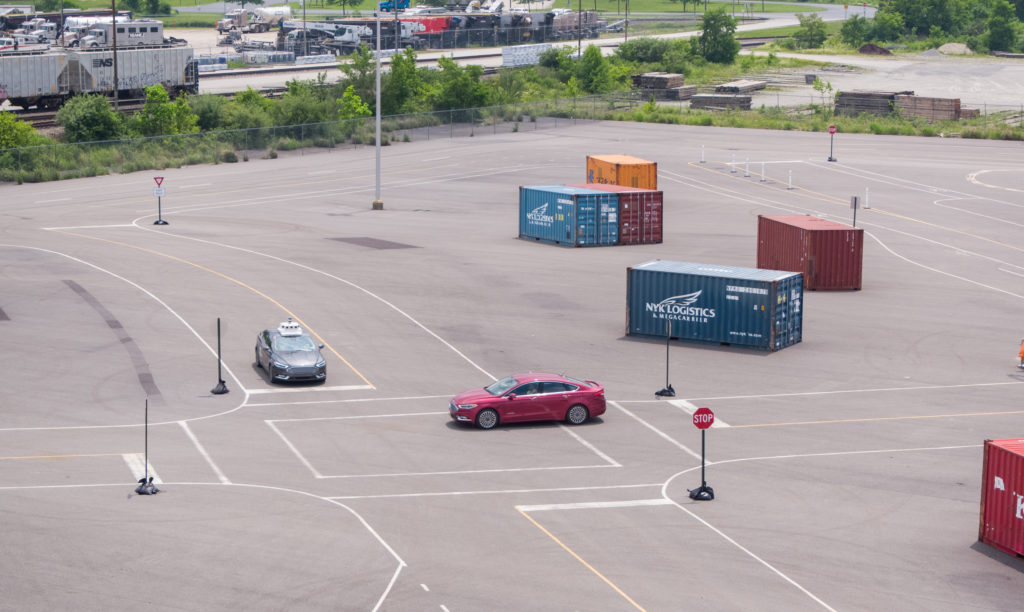 "Pittsburgh has always been an epicenter for innovation with an incredible workforce," says Argo's Hall. "Pittsburgh is now the place to grow ideas into working prototypes and proofs of concept."
Even as Argo expands in Michigan, Silicon Valley, New Jersey and Florida, it recently moved its new engineering center into Pittsburgh's Strip District. As Hall notes, Pittsburgh's hilly topography, challenging weather and, as he delicately puts it "driving customs," provide an ideal setting for AV testing.
To secure Pittsburgh's ongoing place in the burgeoning AV industry, RIDC's Smith urges more investment in CMU and other Pittsburgh-area universities and training programs; more site and facility preparation; and reduced regulations and other costs.
"Now is not the time to declare victory," he says. "[It's the time] to double down and leverage this amazing nascent cluster and the competitive advantage that CMU provides for the region."
As for whether the March fatality will impede AV testing (a recent poll showed a significant drop in consumer confidence in self-driving vehicles), Edge Case CEO Mike Wagner put it this way at the April summit:
"Air flight 80 years ago would have probably polled poorly as well, even though it is something we take for granted now."
ELISE VIDER is news editor of Keystone Edge.