This story originally appeared on PAWilds.com/blog.
When I was young, my family took countless trips to a cabin in Potter County. Kane was a routine stop for food and fuel as we traveled through the Allegheny National Forest & Surrounds landscape, in what is now known as the Pennsylvania Wilds. As a lad, I was mesmerized by the wild wolves at the Lobo Wolf Park along Scenic Route 6. In those days, Kane was known throughout the nation as "Home of the Lobo Wolves."
I recently returned to Kane, and couldn't help but notice that things were a bit different. Driving through uptown, it was evident that the town was changing.
The old boarded-up railroad depot is now a beautifully restored structure and home to the Kane Historic Preservation Society. Thanks to the hard work of volunteers, like Dick Bly and John Marconi, this treasure-trove of Kane's rich history — from town founder and Civil War General Thomas Kane, to the legendary Lobo Wolves — is well worth the visit.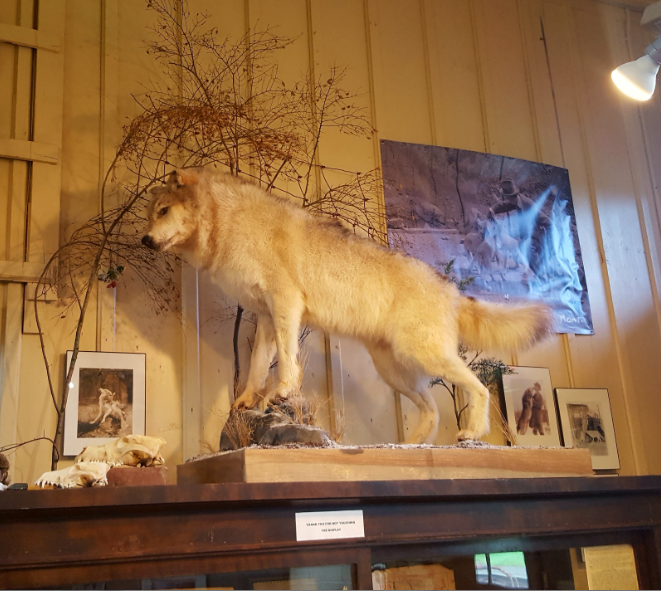 Walking along Fraley Street, building restoration projects and new facades stand out. Sidewalks and roads are undergoing improvements. New and established businesses are expanding. Parks and memorials are being spruced-up, there is a new skate park, and more and more cultural events, such as the annual Art in the Wilds Festival, are happening. An uptown amphitheater hosts concerts, social gatherings and weddings
"Kane has always been a community where pride runs deep," says Mayor Brandon 'Brandy' Schimp, a Kane High alumna, class of '02. "Fight, Kane, Fight! Many alumni will recognize it as one of our school's rally cries. From the very beginning, it's been a phrase used by fans of the Kane Wolves and it is exactly what is happening here today."
According to the young mayor — who is also mother to two toddlers — commitment to education is key.
"Our school district and students are receiving state and national recognition, and the people of Kane are coming out to volunteer and work at making our town one of the best places to live and visit in Pennsylvania," she continues. "Our revitalization efforts come from all sides of this community, working together to improve the town we love. The enthusiasm is spreading, Kane today is a united front, and it's why we are proud to be part of the Wolfpack!"
The Mayor is also quick to credit the Kane Area Revitalization Enterprise (K.A.R.E.) with playing a vital role in the area's development efforts. For more than two decades, K.A.R.E. has worked with and for the Kane community. The K.A.R.E. board consists of volunteer citizens with diverse backgrounds and occupations.
According to Kane Borough Manager Donald Payne, not only is financial re-investment in the community important, so is an influx of fresh-faces.
Our revitalization efforts come from all sides of this community, working together to improve the town we love.Kane Mayor Brandy Schimp
"[We have] young professional families moving to our town for the quality of life we have as a small community," he says. "Having them take an interest in and become active participants in our revitalization is great."
Uptown at Laughing Owl Press, a bustling full-service letterpress print shop founded in 2010, owners Joe and Andrea Lanich are part of the youth movement downtown.
"We have the best of both worlds here in Kane," says Joe. "Here, we are able to keep overhead costs low while being a competitive player in the global market through internet sales and convenient local shipping availability. You couldn't ask for a better arrangement."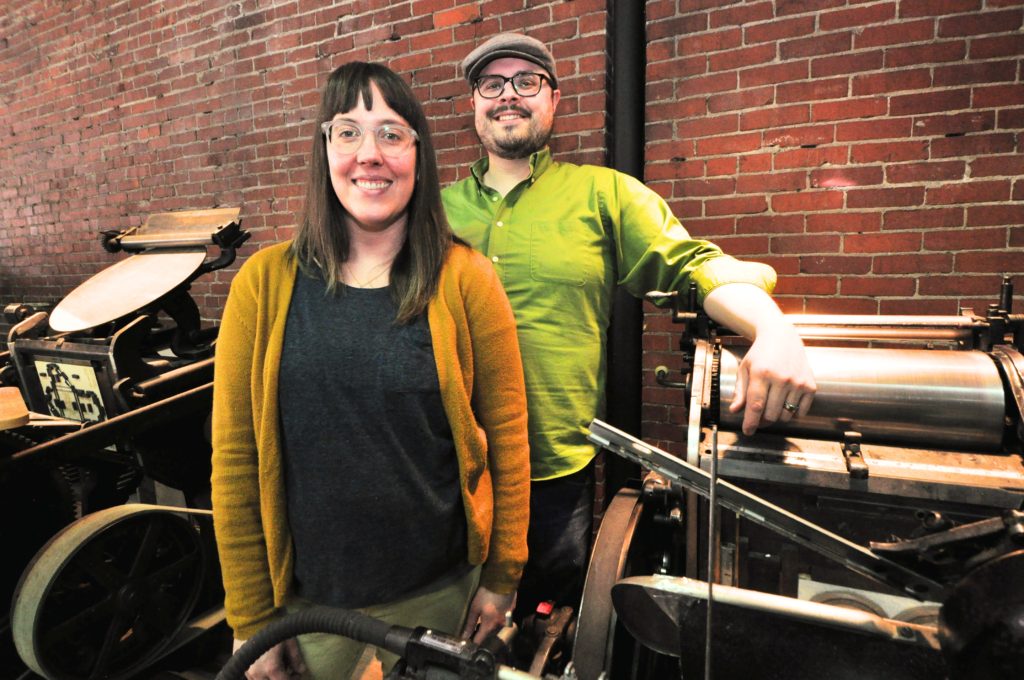 Big things are happening at Laughing Owl Press. The space upstairs will soon be home to PA Wilds Media Labs, a business incubator/accelerator run by the PA Wilds Center for Entrepreneurship, a nonprofit organization whose mission is to marry conservation and economic development within the 12.5-county region.
Through the Wilds Cooperative of Pennsylvania, the PA Wilds Center is building an omnichannel commerce platform and value chain for small businesses and producers throughout the region. The incubator space in Kane will support those businesses by providing various resources in one location including a product photography booth, audio-visual tools to support marketing, classroom space for professional development workshops, and much more.
In addition, the incubator/accelerator will allow the PA Wilds Center to expand commerce; create jobs, wealth and professional development opportunities; and allow many rural businesses to grow within the region. (Details about the incubator space can be found here or in this video.)
A few doors down from Laughing Owl Press sits Table 105, an impressive upscale eatery run by owner Riki Tanaka.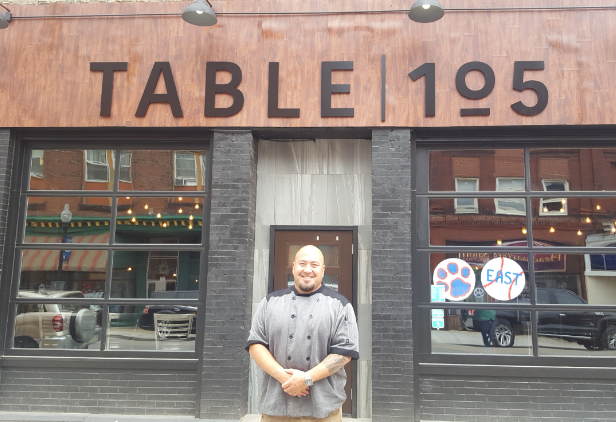 "Kane in five years will be a happening, hip, trendy place to live, work and play," says Tanaka. "I personally foresee a full and prosperous main street within 10 years with numerous businesses opening and taking advantage of the popular Kinzua Bridge and the Rails to Trails effort, which will continue to bring tourism dollars."
Established Kane business owners continue to see growth and are happy with the strides the town has made.
Susan Zook Wilson is the owner of Zook Motors, Kane's Ford dealership, founded in 1925. One of Kane's biggest cheerleaders, she has made significant contributions to the community.
"The revitalization efforts of community leaders, key organizations and existing businesses are creating a renewed energy for the community which is also very exciting," says Wilson. "When everyone works together, great things happen!"
Bert Cleer founded Highlander Energy in 1981 as a small family-owned heating company and has since branched out into power, petro-chemical, natural gas processing, as well as the pulp and paper industries. Highlander employs 100 and has expanded its operations with a 30,000 square foot pipe-and-steel fabrication.
"This facility has allowed us to increase our productivity and flexibility, while maintaining our already excellent quality and pass rate," says Cleer.
Kane in five years will be a happening, hip, trendy place to live, work and play.Riki Tanaka, Table 105
Tucked away on the westside of Kane is Derek Dangelo's Custom Built Manufacturing plant. He and his crew build heavy-duty wreckers. Dangelo started a small one-man facility in 1978 that quickly expanded; he entered the towing business in 1980 and built his first wrecker. As the industry changed, Dangelo expanded into the heavy towing market. Now national business is booming.
"Our years of commitment to the autobody industry helped us design and build some of the best quality wreckers on the market today," he says.
Other businesses are thriving in this area of the PA Wilds as well.
CJ Spirits, a craft distillery located just north of Kane on Route 6, is popular with tourists and locals alike. They make spirits from fresh, local grains and pure Allegheny Mountain spring water.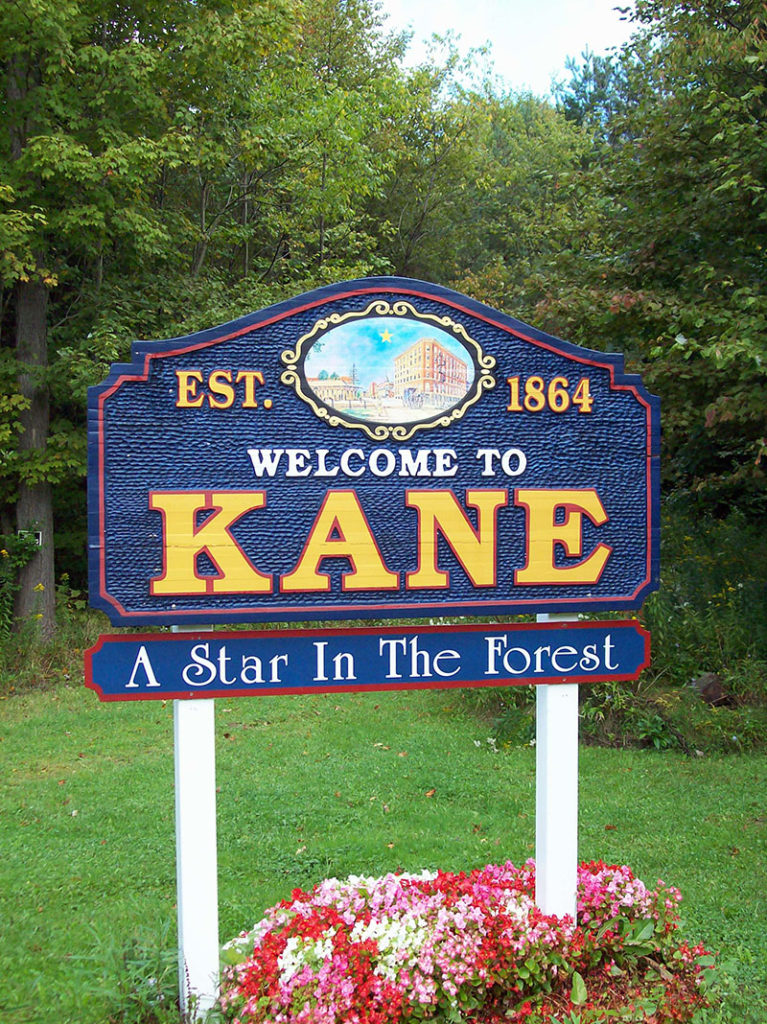 On Route 6 on the eastside of town is Flickerwood Wine Cellars, a beautiful state-of-the-art winery operated by Sue and Ron Zampogna and son Rick. Founded in 2000, Flickerwood was honored with the 2016 Champion of the Pennsylvania Wilds Business of the Year Award.
With all this growth comes challenges. Namely, a shortage of workers and a lack of abundant overnight accommodations. Right now there are more job openings in Kane than there are qualified workers to fill them.
"With the growth of many existing businesses and the addition of new ones, we are seeing an abundance of job opportunities, yet we are not seeing an abundance of people seeking employment," says Mayor Schimp. "However, as Kane native Judge John Cleland says, 'An active, attractive community attracts people.' With our ongoing revitalization efforts, we are positioning ourselves to not only increase our tourism, but to appeal to those who want to live and work in our active and attractive town."
She notes that challenges are nothing new to the people of Kane.
"We've faced struggles and tragedies like any other small town — major employers closing their doors, economic shifts, and resources drying up," she continues. "We've even seen the devastation Mother Nature can unleash with the tornado of '85. But we pick ourselves up, dust ourselves off, and we get back to work. That's just who we are and what we do.
"The Lobo Wolf is not just a mascot here. Rudyard Kipling once said, 'The strength of the pack is in the wolf and the strength of the wolf is in the pack'. Kane is fighting, and we are winning!"
ED BYERS is a retired radio and TV newscaster, newspaper writer and corporate communications/media relations manager. He resides in Forest County.
*Keystone Edge Publisher Greg O'Loughlin is a founder and partner at SWELL, LLC; the company does branding work for the The Wilds Cooperative of Pennsylvania.
Lead image courtesy of the Mayor's office.