Pennsylvania is home to more than 200 wineries — no matter where you live you're less than an hour's drive from one. Meanwhile, the Pennsylvania Association of Bed and Breakfast Inns touts more than 700 members, ranging from a converted schoolhouse to an old Victorian mansion, a 19th century hunting lodge to a remodeled barn.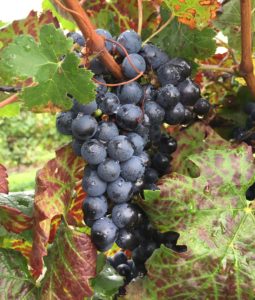 Then there are those special spots that combine the two.
Rhonda Brooks is the owner of the Inn at Deer Creek Winery, nestled in the foothills of the Allegheny National Forest in Western Pennsylvania. The Brooks family has made wine on the family's 100-acre wooded land for almost nine years. At some point they realized that winery customers were staying elsewhere in the area and thought, why not here?
"Some customers joke about drinking too much since they don't have to drive, but that's not what we're about," says Brooks. "We're about getting away from the stressors of life and coming here to relax, reconnect, and rejuvenate."
The property boasts an on-site cafe and coffee shop, plus plenty of places— both inside and out — to curl up with a glass of wine and a good book. Many of the rooms feature hot tubs, an ideal companion for the complimentary bottle of wine.
Another way Deer Creek Winery attracts customers is with special events, including live music every weekend, themed dinner theaters, Christmas activities, Valentine's Sweetheart Dinner and Dancing in February, a Mother's Day brunch, and their annual Spring Fest.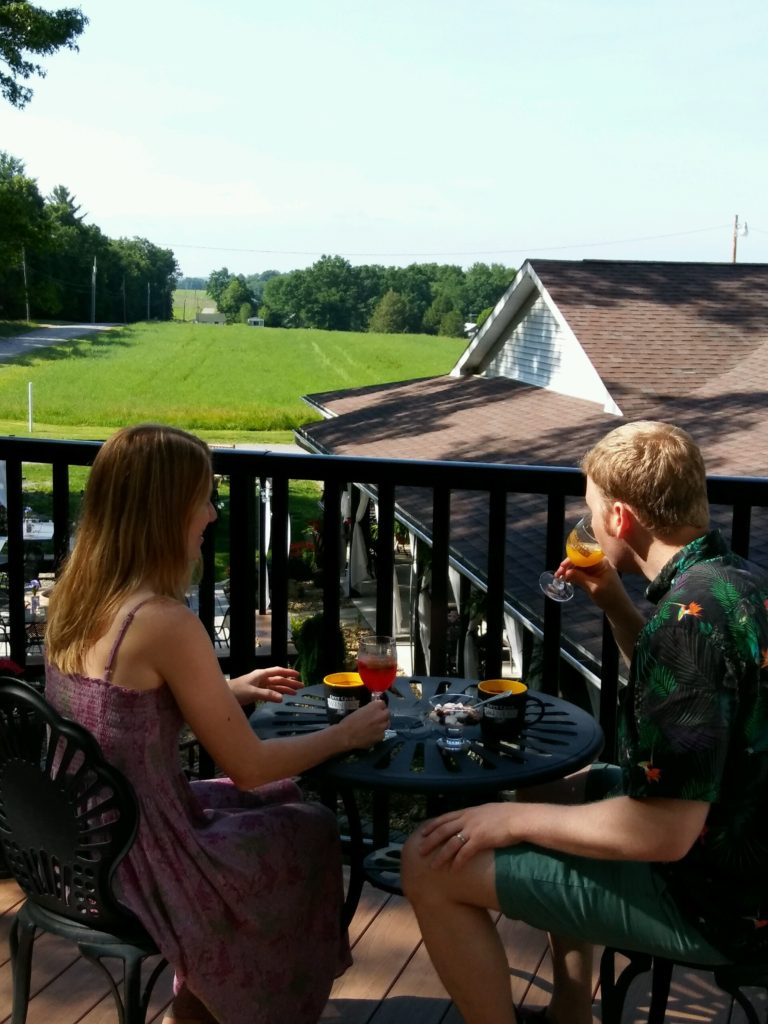 A dynamic calendar is always a popular way to generate business.
"We're always doing something fun and exciting on the property, from our beer-and-cheese tastings, to movies in the amphitheater, to dinners in the vineyard," says Elizabeth Megill, manager at The Inn at Grace Winery in Glen Mills. "We're especially excited for our 'Dine with Grace' dinner series where Executive Chef Scott Megill prepares a farm-to-table menu perfectly paired with our estate wines."
Located in the historic Brandywine Valley, The Inn at Grace Winery was inspired by a suite of historic buildings.
"The idea for Grace Winery came from the question we posed over a number of years: What are we going to do with the old barn?" recalls Megill. "In 2007, we arranged a meeting with a group of people in the wine industry. Next time we turned around, we had ordered vines and a tractor was being delivered."
The winery is now housed in the 1750s bank barn, which was was originally used as a place to malt barley and other grains for distilled spirits.
"By the mid-2000s, the barn was in disrepair," says Megill. "The renovations began in December 2008 and were completed in April 2010. All of the timber framing consists of mortise-and-tenon construction. Interesting design details include sinks made from an original horse trough, and a bar counter fashioned from the original steps of Independence Hall."
We're about getting away from the stressors of life and coming here to relax, reconnect, and rejuvenate.Rhonda Brooks, Inn at Deer Creek Winery
Having a winery on the property makes the inn a more desirable destination. Guests can relax on the 50-acre property with a cup of coffee or a glass of estate-grown wine, and enjoy sweeping views of the countryside.
As in any crowded business sector, distinguishing yourself in the wine industry is a constant challenge. For George and Colleen Hazard of Juniata Valley Winery and Wilson House B&B in Mifflintown, the opportunity to diversify the business fell in their laps.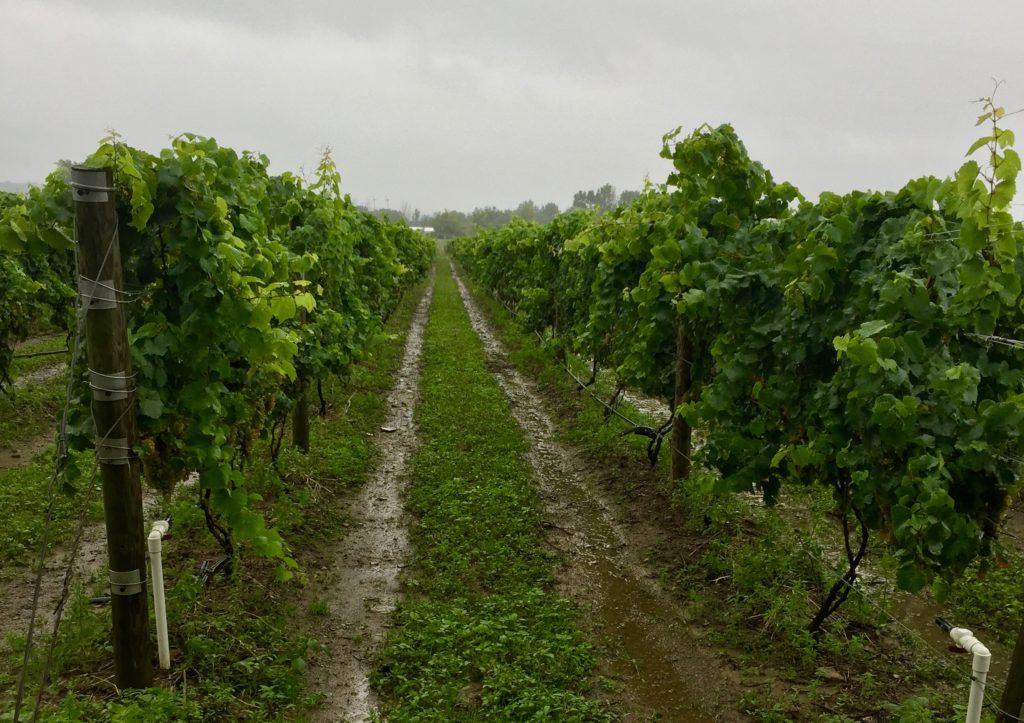 "Colleen and I did not start out looking for a joint venue," explains Hazard. "When the Wilson House came up for sale, we realized this property had a lot to offer. It was a charming historical property and showed the potential for tasting rooms and vineyards. We opened in 2012. The B&B has set us apart from many other wineries in the area."
Hazard knew that they did not want to live at the business, so they needed professional help. They were lucky to have a family member and professional cook move in during the initial phase of operation; a close friend has managed the B&B for the past three years.
"Our joint business is a destination location, so with the opportunity to entertain guests, we rapidly expanded services," says Hazard. "After all, what goes better with a B&B than a bottle of wine?"
Certain seasons lend themselves to certain events: a Valentine's Weekend in February, then bands every Friday night from May through October. Summertime really gets busy with weddings, a special anniversary weekend in August, and the October Fall Festival.
"Social media is our best marketing tool — we can put together a Facebook or Instagram post and it reaches a lot of people," explains Hazard. "With Twitter, the combination of the three generates enough chatter that we can stay fresh. Word of mouth is also very important. If someone has a great experience, they will let other people know."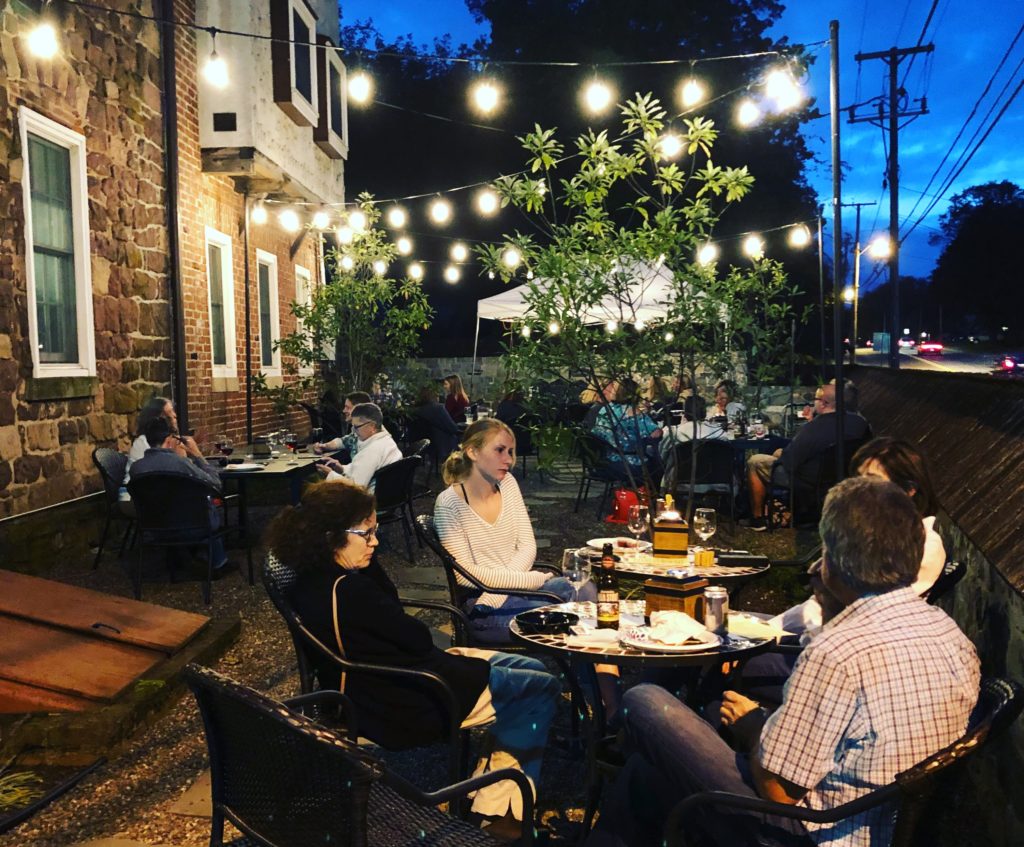 The business model is a bit different at the Historic Smithton Inn, located in Ephrata, Lancaster County. While the small-town charmer isn't attached to a vineyard, a partnership with a local winery has proven to be a tremendous boon.
"We purchased our B&B in 2009 and are only the third family to own it," says proprietor Rebecca Gallagher. "The property began as a tavern in 1763, then it became a private residence in the 1850s, and was transformed back into lodging in the late 1970s."
When they purchased the B&B, the first floor had a barely-used sitting room. Gallagher's high school classmate Richard Woolley had opened a winery, Weathered Vineyards, about an hour away in New Tripoli. After jumping through a number of regulatory hoops, she turned the space into a licensed Weathered Vineyards Tasting Room in May 2017.
"When we opened the tasting room, we did it on a tight budget," recalls Gallagher. "We had to work long hours until we built up enough business to justify staff. I love to host our B&B guests, but the exciting part is that now, because of the tasting room, we're getting to know our neighbors. They enjoy the cozy atmosphere we offer and we're building a fun local community."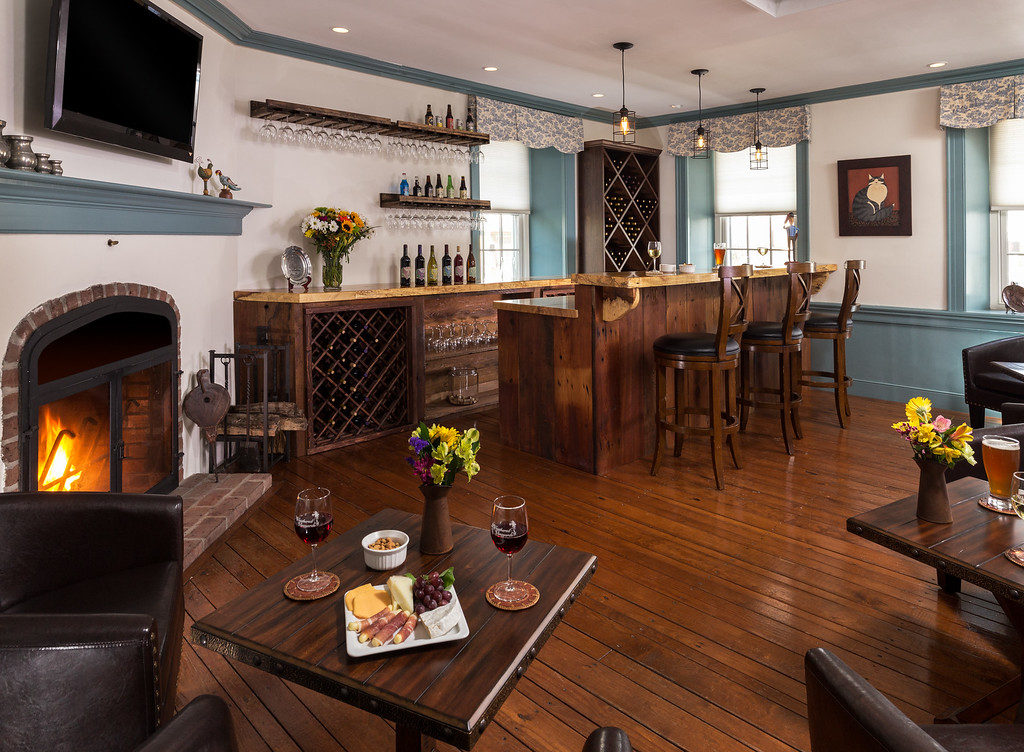 Gallagher uses a variety of marketing techniques to promote the partnership. The tasting room has a page on the B&B's website and they updated their logo to include the vineyard. All of the inn's confirmation emails include information about the tasting room.
"In addition to having a wine tasting room on site, we also have fireplaces in every guest room, so it's a lovely place to get stranded in the winter time," says Gallagher. "And on either side of us we've got two great local craft breweries, so it's a terrific two-mile stretch in Ephrata where you can enjoy unique craft beers and wine."
Don Helin published his first thriller, Thy Kingdom Come, in 2009, his second, Devil's Den, was published in 2012. His third, Secret Assault, was selected as the best Suspense/Thriller at the 2015 Indie Book Awards. Don's most recent thriller, Angel's Revenge was published this past May. Contact Don on his website, www.donhelin.com.
Keystone Edge Publisher Greg O'Loughlin is a founder and partner at SWELL, LLC; the company is the advertising and PR agency of record for the Pennsylvania Winery Association.