In the decades since Starbucks colonized large cities and affluent suburbs, a parallel revolution has been taking place in resurgent downtowns, small cities, and emerging neighborhoods, where independent coffee shops are serving up socially conscious missions along with a great cup of joe.
Many of these local hubs provide multi-use community gathering spaces, back civic initiatives, buy from local coffee roasters (or roast their own), keep up to date with eco-conscious coffee news, and support fair trade business practices, even as they signal an area's cool factor.
Take Erie's Ember+Forge.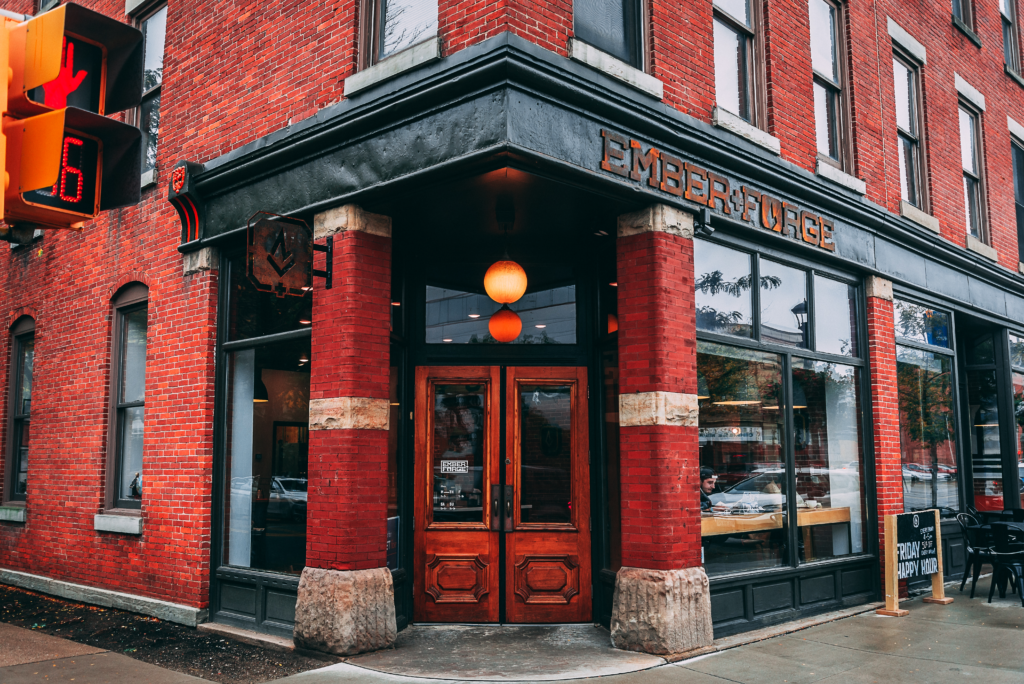 The shop combines "a passion for coffee and community by creating a space for people to connect and share ideas over high-quality, locally-roasted coffee," says owner Hannah Kirby. "Our goal is to facilitate the really important discussions that need to happen to ensure growth for Erie."
On Pittsburgh's North Side, Coffee Buddha describes itself as "a coffee house, espresso bar and neighborhood hub to discover movies, art, events and of course everything coffee-oriented…in a part of town that lacks other options."
Rally Coffee Shop in South Philadelphia's Bella Vista neighborhood is "a gathering space for entrepreneurs, makers and community activists," according to founder Meredith Waldman. "A vast majority of us live in a digital world, and I believe people are yearning for more IRL [in real life] experiences."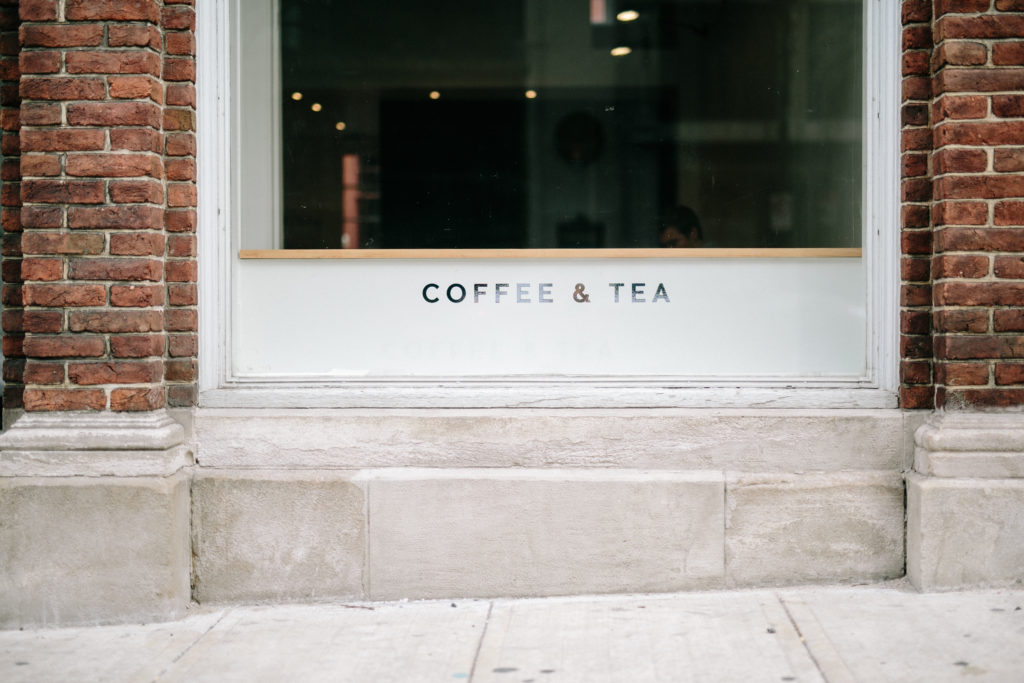 In Lancaster, Passenger Coffee is part of a mini-empire of local businesses owned by Common's Company. The enterprise was recently certified as a B-Corp, a designation that demands adherence to rigorous social and environmental standards. Besides Passenger's coffee shop, located downtown near the city's Central Market, Common's portfolio includes a catering company, a commercial kitchen and bakery, and a coffee roaster.
David Stallings moved back to his hometown in 2014 to serve as Passenger's director of coffee.
"Specialty coffee," he explains, "focuses on honoring and highlighting the work of the coffee farmer by roasting and preparing the coffee in a way that allows you to taste the time and place the coffee was grown…not so different from the wine industry."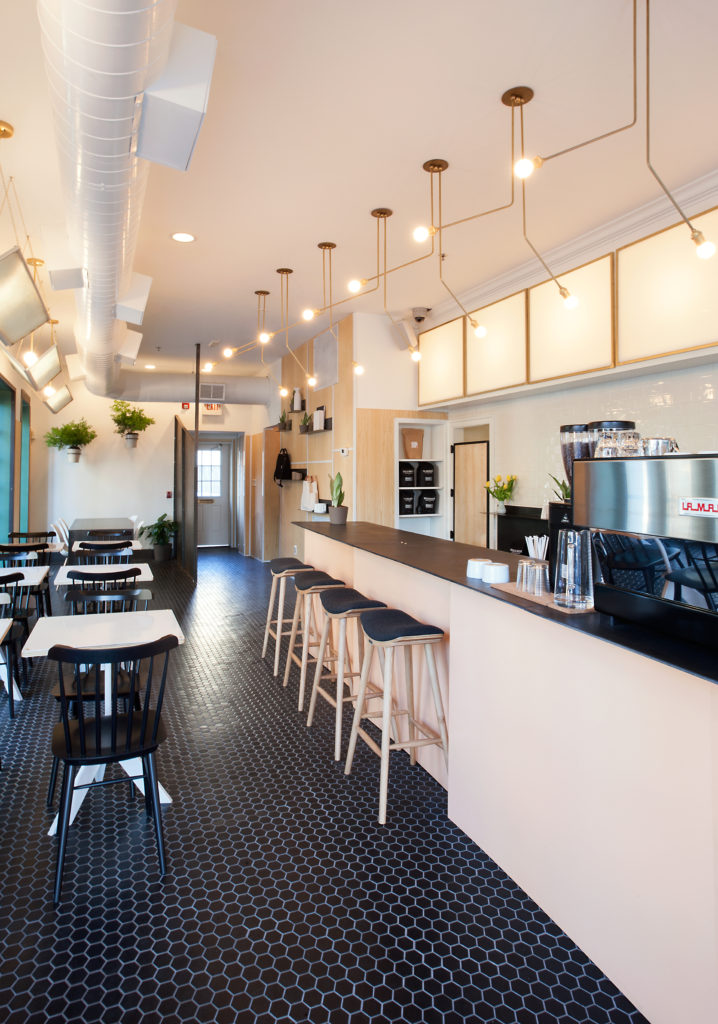 But unlike wine, he adds, coffee is grown by some of the poorest people in the world. So Passenger is committed to buying directly from farmers and cooperatives in Kenya, Guatemala, Brazil and elsewhere to ensure fair trade practices. They routinely send employees to visit, monitor and develop relationships with the growers.
Rally, meanwhile, is a physical manifestation of the principles that drive Waldman's on-site, creative marketing agency – the coffee shop can be booked for meetings, events and pop-up shops.
"In a cultural climate where brands put their energy and resources into building often impersonal relationships on social media, Rally takes a more wholesome approach," she explains. "As a neighborhood coffee shop, it is important to us that we can help build other local brands. Rally is a place where creative types can connect, collaborate, and incubate new ideas."
Kirby was also driven by an urge to foster community – she launched Ember+Forge after falling in love with Erie as an engineering student.
"I was looking for a meaningful way to engage with the Erie community and become a crucial part of it," she recalls. While at the same time, it was "painfully obvious that there were no local options for coffee."
In late 2017, Kirby quit her job to launch Ember+Forge in a historic downtown building that was once a chandlery, a place where candles were made and sold. ("Ember" refers to that history; "forge" is a tip of the hat to the city's manufacturing history.)
"I think in a world where we are so digitally connected, but physically disconnected from one other, coffee shops become a source for sitting and talking face-to-face with another human," she says.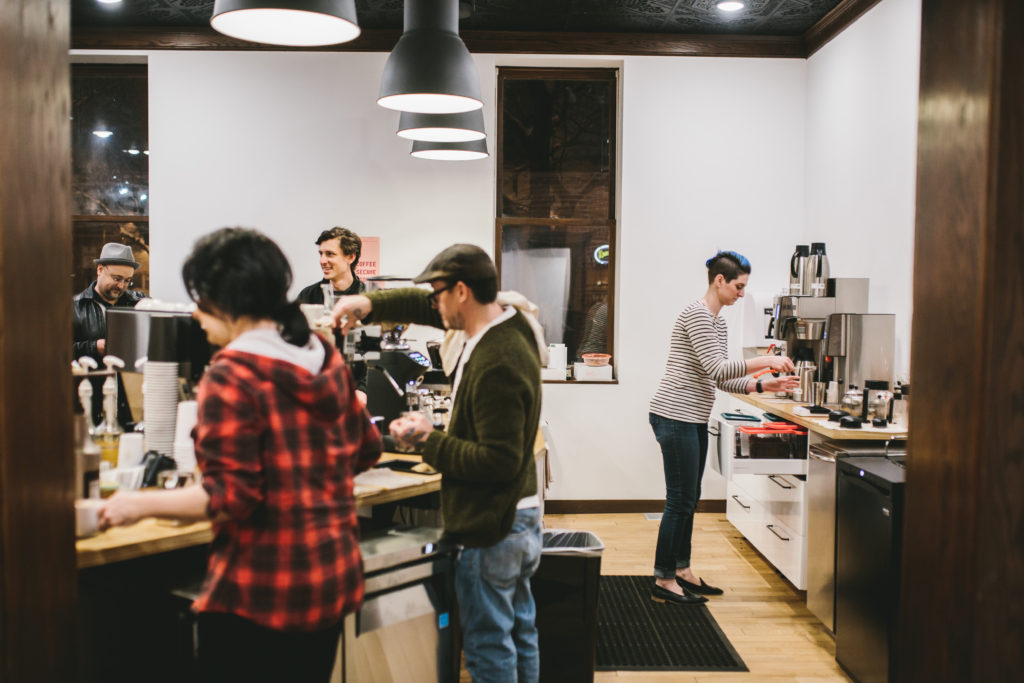 In Pittsburgh, Coffee Buddha also looks to bring people together; it boasts a living room, multiple study rooms, meeting rooms, a Zen garden, and a dog-friendly porch and patio. The coffee shop also hosts live music, game nights, podcasts and BYOB mixers.
"My goal was to create a business that made you feel like you were hanging out in your best friend's living room," says owner Michael Witherel.
"It seems simple, but I believe that coffee shops fill the need for authentic interactions between people from various backgrounds," adds Kirby. "And it's this that creates healthy communities – which are the only ones that can be seen and labeled as 'cool.' Sure, communities will always have a need to improve, grow and strengthen social equity, but it can be improved over something as simple as a cup of coffee."
These four coffee shops are representative of the many independent coffee shops (and a few trucks) around Pennsylvania. Here is an incomplete list of other spots that offer a cool experience and a hot cup of coffee.
Allentown
Coffee House Without Limits
Altoona
Easton
Fieldstone Coffee Roasters
Quadrant Book Mart and Coffee House
Erie PA
Harrisburg
Elementary Coffee
Little Amps Coffee
Midtown Scholar
Johnstown
Lock Haven
Avenue 209 Coffee Shop
North East
Philadelphia
Pittsburgh
Allegheny Tea and Coffee Exchange
Red Hawk Coffee
Zeke's Coffee Pittsburgh
Reading
Scranton
Adezzo
Northern Lights Espresso Bar
Zummo's Cafe
State College
Rothrock Coffee
Webster's Bookstore Cafe
Williamsport
Alabaster Coffee Roaster & Tea Company
York
ELISE VIDER is news editor of Keystone Edge.
Lead image: Passenger Coffee in Lancaster, PA.