Even with its burgeoning music, restaurant and bar scene, downtown Lancaster still had a missing ingredient: a hands-on entertainment venue.
Now Decades, which opened last month, is filling that void. The stylish entertainment complex, located on North Queen Street in the historic Stahr Armory, boasts a six-lane bowling alley, arcade, bar and eatery.
"Decades fills a gap in the restaurant scene in Lancaster City — it gives the customer an all-around engaging experience," says Jonathan Yeager, a Decades partner and the venue's marketing and events manager. "When you walk in the door…there are four possible paths you can choose: bowl at our six lanes, eat in our dining room, sit at our 42-foot bar, or purchase tokens to play one of over 25 retro arcade games."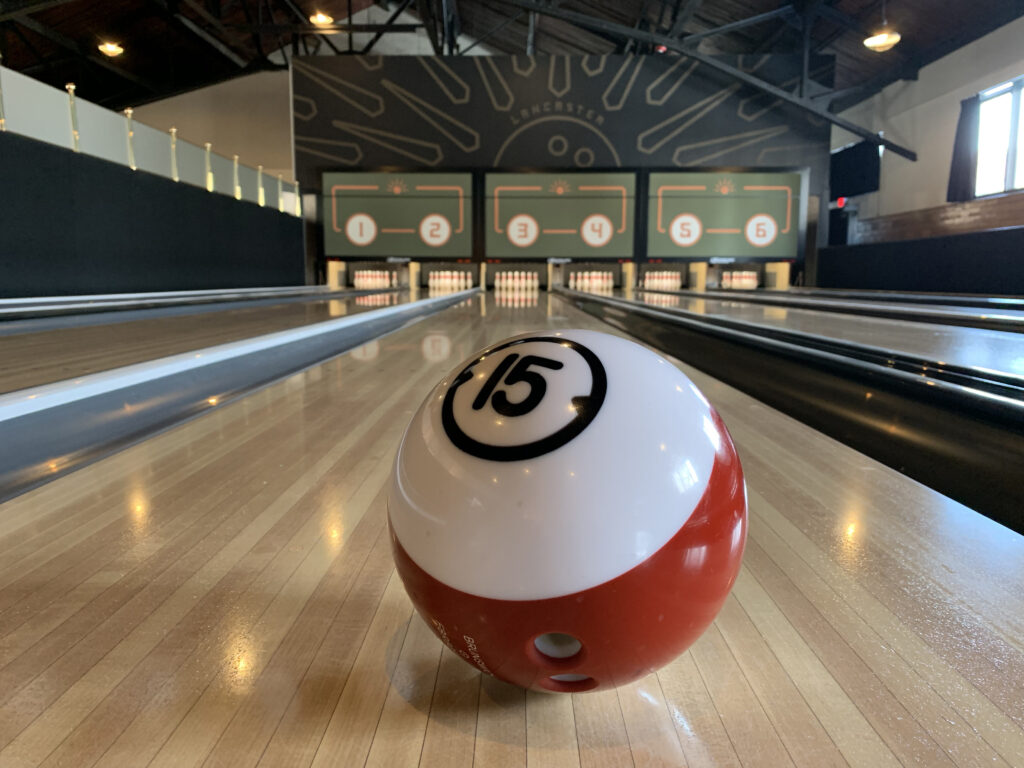 Yeager and his partners (childhood friends Adam Ozimek and Chris Trendler, along with Mike Callahan, CEO of Benchmark Construction, and his daughter Bri Callahan) began the renovation in 2016, building out the armory's 15,500-square-foot gymnasium and first floor.
Yeager, Ozimek and Trendler, all Lancaster natives, are also the men behind the Lancaster Craft Beerfest, which launched in downtown Lancaster in 2013.
"In the beginning stages of our business [Joycat Ventures] in 2012, we talked about someday being able to bring a bowling alley to Lancaster City," recalls Yeager. "We felt that a bowling alley would be a great addition to the city and fill the gaps of things to do."
Besides bowling, Decades' arcade boasts games from SkeeBall to Donkey Kong. Food options include everything from Southern-influenced fare like fried green tomatoes to a burger with bacon jam, whiskey cheese sauce and fresh-cut fries to crispy eggplant with house-made kimchi.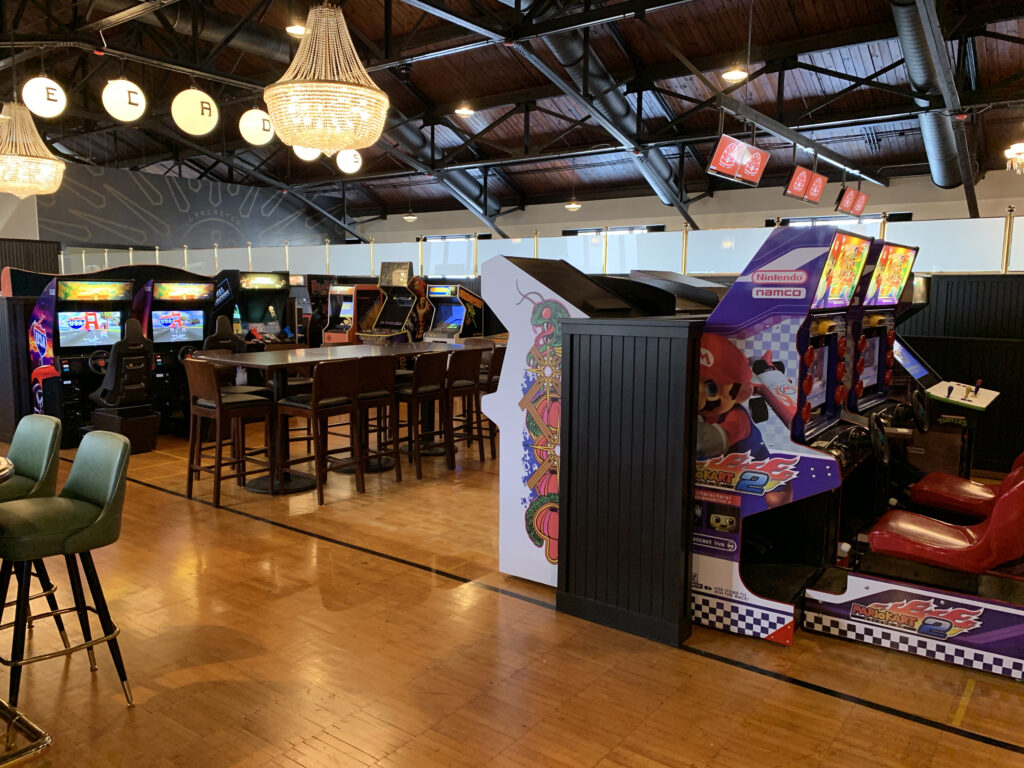 Not only is the team offering a new leisure option for Lancaster, they are also reinvigorating an iconic local building. The Brigadier General Charles P. Stahr Armory, built in stages from 1928 and 1937, once housed the National Guard, served as home court for the Lancaster Red Roses basketball team and hosted the Theater for the Seventh Sister.
"The building itself was just a giant shell with an amazing wood ceiling and black steel beams," says Yeager. "We left those as-is because we loved it. Also the gymnasium floor had to stay because it went along with our nostalgia theme."
Business has been brisk since the March 13 opening, with weekend lines out the door.
ELISE VIDER is news editor of Keystone Edge.