With two ambitious projects, Philadelphia artist and curator Jesse Krimes is using art to confront critical issues around the criminal justice system.
In Philadelphia, he is working with a team of artists — all are formerly incarcerated or impacted by the system — on Reimagining Reentry. Under the auspices of Mural Arts Philadelphia, the 20-month project will culminate in a series of public artworks and programs across the city: murals, performances, installations, a symposium and an exhibition at the African American Museum.
"By opening institutional doors to artists impacted by incarceration, Mural Arts moves closer to dismantling the policies and practices that have created and sustained mass incarceration," says the organization, the nation's largest public art program.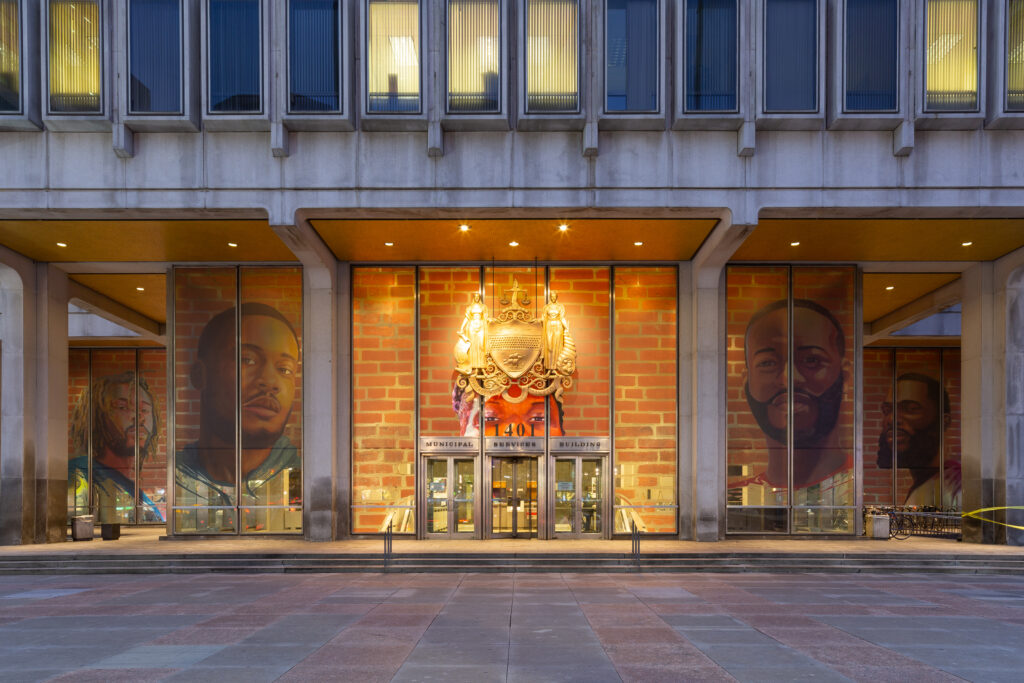 "The project is rooted in the belief that movements for social change are most effective when they combine organizing, policy change and creative practices," adds Krimes. "We are committed to elevating the voices of people who have been directly impacted by our criminal justice system — both in shaping public narratives and in crafting the policies and practices that will reverse mass incarceration."
Krimes' second major project is taking place in Lancaster County.Voices: Safety, Justice and Community in America's Heartland is an "immersive art experience…meant to catalyze public dialogue about incarceration in Central Pennsylvania," according to the organizers.
The project is rooted in the belief that movements for social change are most effective when they combine organizing, policy change and creative practices.Jesse Krimes
Voices will feature an exhibition of quilts, hand sewn by members of the Amish and Mennonite communities and designed by incarcerated and formerly incarcerated people. It will be mounted in a collectively raised barn in the middle of a corn maze at Cherry Crest Adventure Farm in Paradise. That maze is a physical metaphor for the American justice system, from which it can be nearly impossible to extricate oneself.
While Lancaster County is synonymous with bucolic farmland and quaint small towns, the region is also reckoning with the woes of mass incarceration: The number of people incarcerated in Lancaster County's jail is 1.7 times greater than it was in 1990, and the jail incarceration rate is nearly double that of New York City. According to the organizers, the rate at which the County sentences people to state prison has also increased more than 300 percent since 1990. And in a majority white county, black people are nearly ten times more likely to be sent to prison.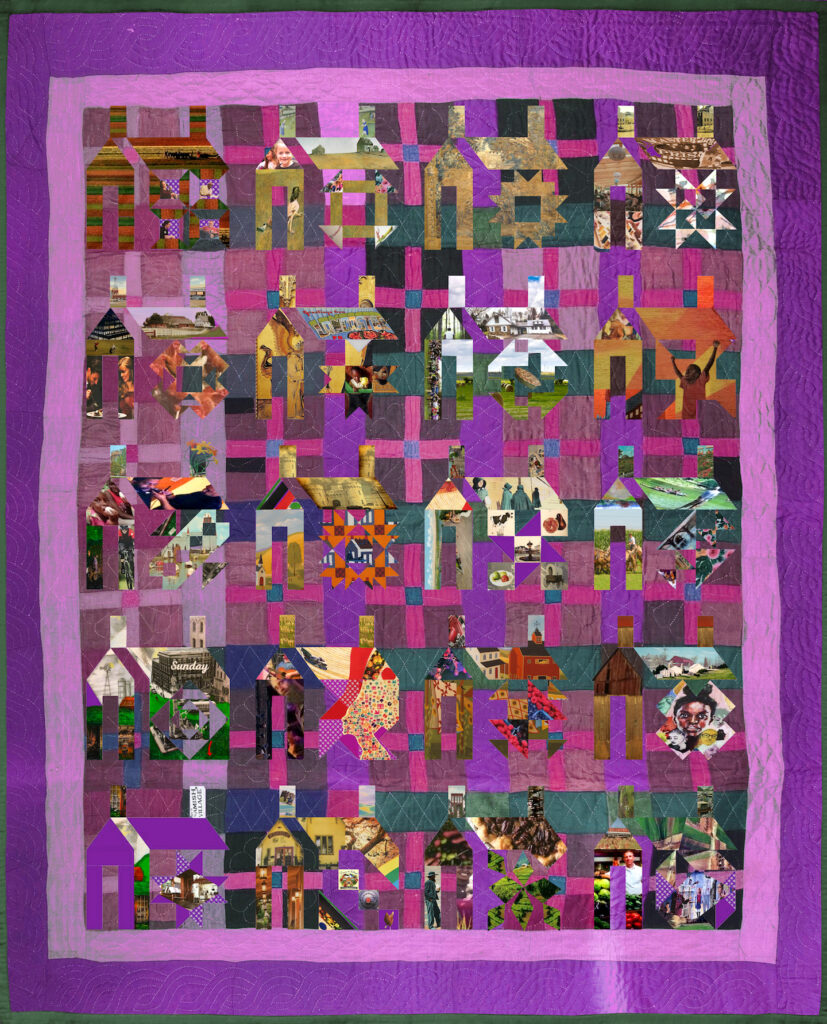 Voices will be open every Saturday in September. The project is funded by the Robert Rauschenberg Foundation and the Art for Justice Fund, a project of Rockefeller Philanthropy Advisors, in partnership with the Ford Foundation.
Krimes' passion for his subject comes from personal experience. As a youth in his native Lancaster, he was in and out of the criminal justice system starting at age 13. He was released from federal prison in 2014 after serving five years of a six-year sentence.
"Art helped me to cope and keep my sanity under those circumstances," he recalls. "And also [to] capture the things that…I experienced and witnessed in my journey through the system."
In prison, he taught art and created his own work. Upon release, he co-founded the Right of Return USA Fellowships to invest in formerly incarcerated artists nationwide. In 2017, along with Philadelphia-based artist Russell Craig, he led the first iteration of Mural Arts' Philly-centric Reimagining Reentry. Its highlight was Portraits of Justice, an interactive mural at the city's Municipal Services Building.
"This year's cohort is expansive in both size and scope, and features artists addressing and reimagining the broader set of policies and cultural practices necessary to create a world without mass incarceration," explains Krimes. "By supporting and building this community of artists, we are also strengthening the field of practice where art, activism and policy intersect, while also creating opportunities to build relationships with other leaders and influencers in Philadelphia's criminal justice reform space."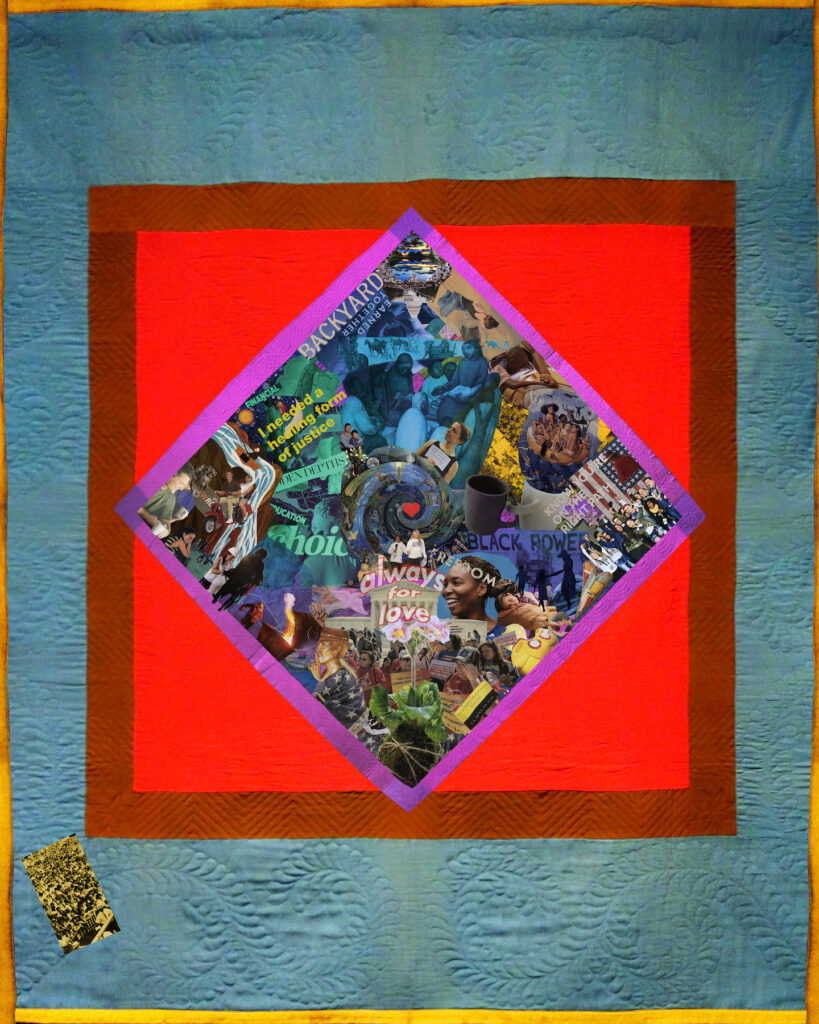 The 2019 fellows include Philadelphia artists Mary Enoch Elizabeth Baxter, Russell Craig and Michael "OG Law" Ta'Bon, along with Reginald Dwayne Betts and Titus Kaphar of New Haven, Michelle Jones and Deborah Willis of New York and Jared Owens of Charleston. Among their anticipated works, some of which might be completed as early as this summer, are a mural focused on issues of bail in Philadelphia and a photo-based project intended to remove the stigma of being convicted of a crime.
The fellows will also collaborate with Mural Arts' Restorative Justice Guild, a pre-apprenticeship program for returning citizens, and facilitate art activities with men incarcerated at State Correctional Institution – Phoenix (formerly Graterford Prison) and women at Riverside Correctional Facility.
The underlying goal for all, say Krimes, is to use art to "raise awareness but also to galvanize policy change by telling narratives and stories that can be heard and digested by people who are in a position to make [those] changes."
ELISE VIDER is news editor of Keystone Edge.
Lead image: Jesse Krimes at work in Philadelphia / Steve Weinik for Mural Arts Philadelphia