"Part of the idea behind streetwear is that every brand represents a cultural niche," says Bryan Speece, founder of Murage Apparel. "The people who wear it are saying something about their identity."
In the case of this small Harrisburg startup, the clothing is inspired by art — in particular public murals — and the company dedicates 10 percent of sales to local street-art organizations.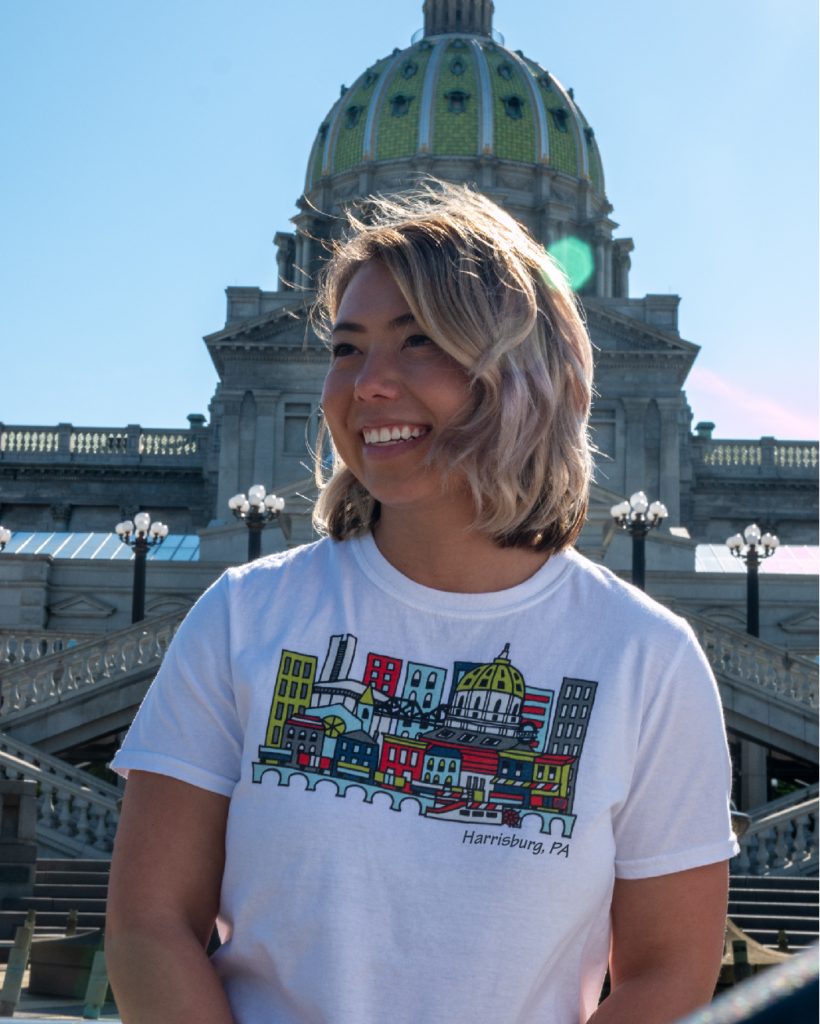 Speece launched Murage earlier this year; the company also hosts a podcast called Muragency and publishes a blog titled Murage Daily. The upstart enterprise partners with local artists and muralists for many of its designs. Their first T-shirt collaboration was with Stephen Michael Haas, who recently became a full-time muralist. His murals can be found in Baltimore, Chattanooga and Harrisburg.
The company's second partnership was with Amie Bantz, a prolific creator and high school art teacher in the Carlisle Area School District. Bantz's artwork for Murage appears at two locations in Harrisburg – inside St. Stephen's Episcopal School and on a downtown traffic signal box at the corner of Second and Market streets.
For its recently released fall/winter line of hoodies, tee shirts, snapback hats and ski caps, Murage turned to David Brener and Kenny Johns, two designers whose vivid imagery includes dinosaurs in outer space, abstract skulls, and designs that pay homage to comic book heroes like Doctor Manhattan from Watchmen.
Other designs are inspired by French impressionist Claude Monet and Piet Mondrian, a Dutch abstract artist.
In a time when the arts are being increasingly underfunded, we encourage businesses to support the arts in their communities — the return on investment benefits us all.James Mentzer, Murage Apparel
"I chose these two artists because for me they represent two sides of abstraction," says Speece, "one airy and dreamlike and the other solid and patterned."
The company name "is derived from the Latin 'murus,' meaning wall, and has origins dating back to the 13th century," explains James Mentzer, Murage's communications director. "However, we developed the term independently as a combination of 'mural' and 'mirage' because our designs make you look twice to make sure you're seeing what you think you're seeing."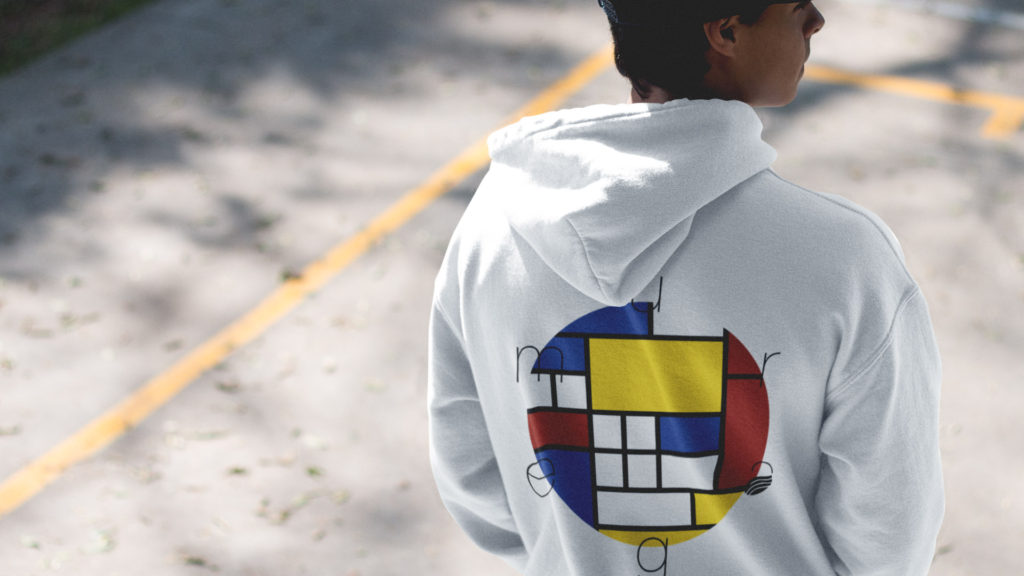 To date, Murage has earmarked most of its charitable giving for Sprocket Mural Works, a nonprofit Harrisburg mural project. The company is a firm believer in the power of street art and murals to bolster a cultural and economic renaissance in cities. Mentzer points to the success of Philadelphia's 30-year-old Mural Arts Program.
"The growth that is experienced in our communities — along with the socio-economic impact and aesthetic value of street art — is a reason Murage Apparel gives back," he explains. "In a time when the arts are being increasingly underfunded, we encourage businesses to support the arts in their communities. The return on investment benefits us all."
ELISE VIDER is news editor of Keystone Edge.
*James Mentzer is an occasional contributor to Keystone Edge.