In 1979, the same year that C-SPAN was established to televise federal government proceedings and public affairs programming, Pennsylvania Cable Network (PCN) was also founded.
Its original mission was to broadcast college courses, making it the first use of cable television for distance education and the first educational cable TV station in the nation. Today PCN is a high-tech TV and streaming network offering round-the-clock programming to more than 3.2 million homes in Pennsylvania. A nonprofit 501 c(3), PCN is the largest statewide privately funded public affairs network in the country.
For the last 40 years, PCN has been the place to watch state legislative sessions and court proceedings, press conferences, talk shows, and interviews. Not a political junkie? They also broadcast high school and college sports. The fall schedule features golf, cross-country, soccer, field hockey, volleyball and football.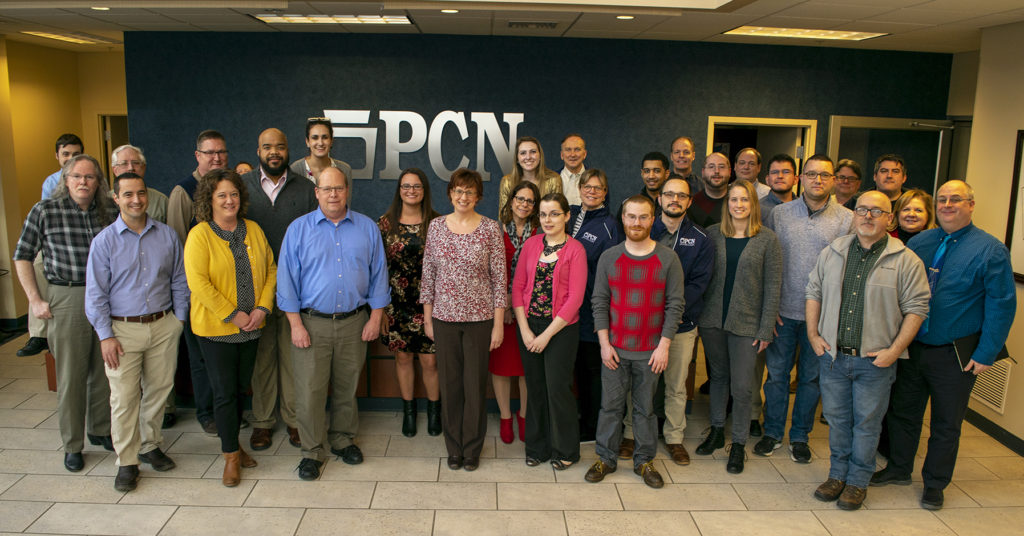 PCN's cultural and historical programming includes Gettysburg Battlewalks, live coverage from the PA Farm Show, talks with notable authors, features on famous figures and landmarks, visits to local communities, stories from war veterans, and tours of manufacturing facilities.
Meanwhile, as part of their business model, PCN also produces Fusion, a series of sponsored programs created by outside organizations. Recent topics include an introduction to assisted living and personal care in PA sponsored by Juniper Communities and the Pennsylvania Health Care Association; "Talking Finances" from the Pennsylvania Institute of CPAs; and "Inside Pennsylvania Boroughs" produced by the Pennsylvania State Association of Boroughs and the Triscari Group.
Journalism is not free. Unless people want government-run news, they must support real journalism. It's a tradition as old as America and as important as our freedoms.Brian Lockman, PCN president and CEO
PCN opened a bureau in Philadelphia 2002 and in Pittsburgh in 2003, the same year it built a new building at its headquarters in Camp Hill outside of Harrisburg. Over the years, PCN has adapted its programming to match the evolving times while also keeping up with vast technological changes. Until 1994, PCN was delivered to cable systems through a 796-mile microwave network. The channel went to satellite in June 1994 and was one of the first cable networks to use digital compression technology. The network completed its three-year conversion to HDTV in May 2013.
Most significantly, PCN launched PCN Select, a paid-subscription streaming service in June 2012, years ahead of the streaming onslaught. The state's cable operators and streaming fees support the network's $5.5 million budget.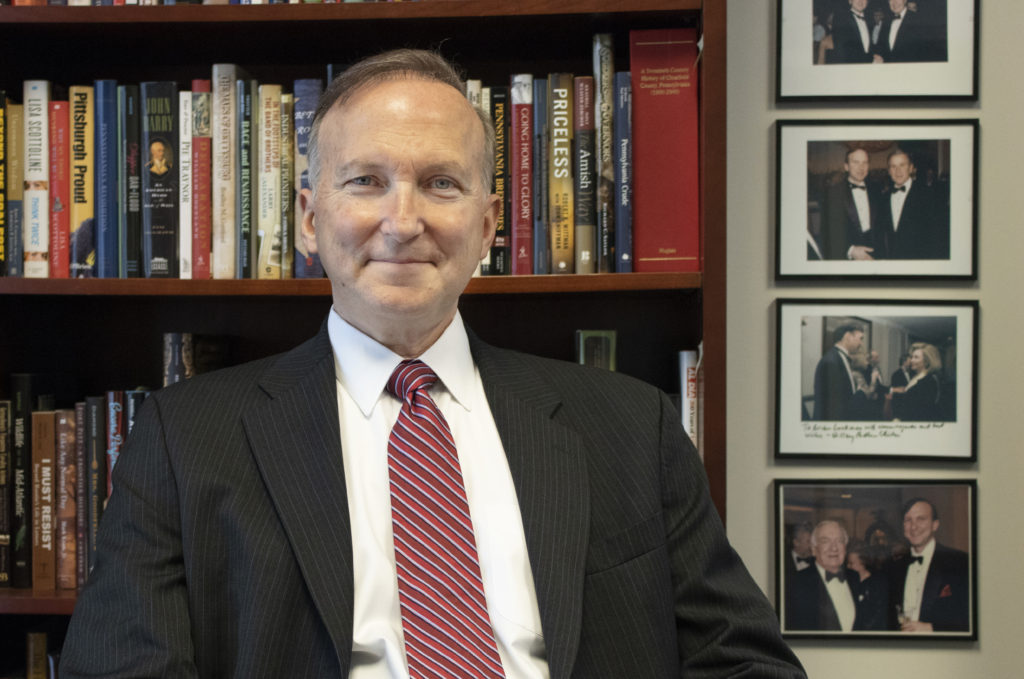 "PCN continues to receive strong support from Pennsylvania cable television operators, but we recognize that we have to adapt to a changing market, with more people relying on streaming," says Brian Lockman, PCN's president and CEO. "The California Channel, that state's equivalent of PCN, recently announced plans to cease operations because the state government is streaming so many of their own proceedings now. If that trend — and the shrinking newsroom — continues, our only source of news about the state government will be the state government."
"Government-run news is extremely un-American," he continues. "It might be normal in North Korea, but we should never let it happen here. Journalism is not free. Unless people want government-run news, they must support real journalism. It's a tradition as old as America and as important as our freedoms."
ELISE VIDER is news editor of Keystone Edge.