Artists expect inspiration in the studio, but a Touchstone Center for Crafts workshop delivers something more. Running between one and five days on the center's wooded 150-acre property, these intensive experiences also involve "sitting around the firepit, going to meals, meeting with the other students," says Executive Director Lindsay Gates. 
Once students arrive on the campus in the Laurel Highlands, 60 miles southeast of Pittsburgh, they don't need to leave: everything, including lodging and communal meals, is covered. 
"That immersive experience was the intention from the start," says Gates. "All you have to think about is being creative."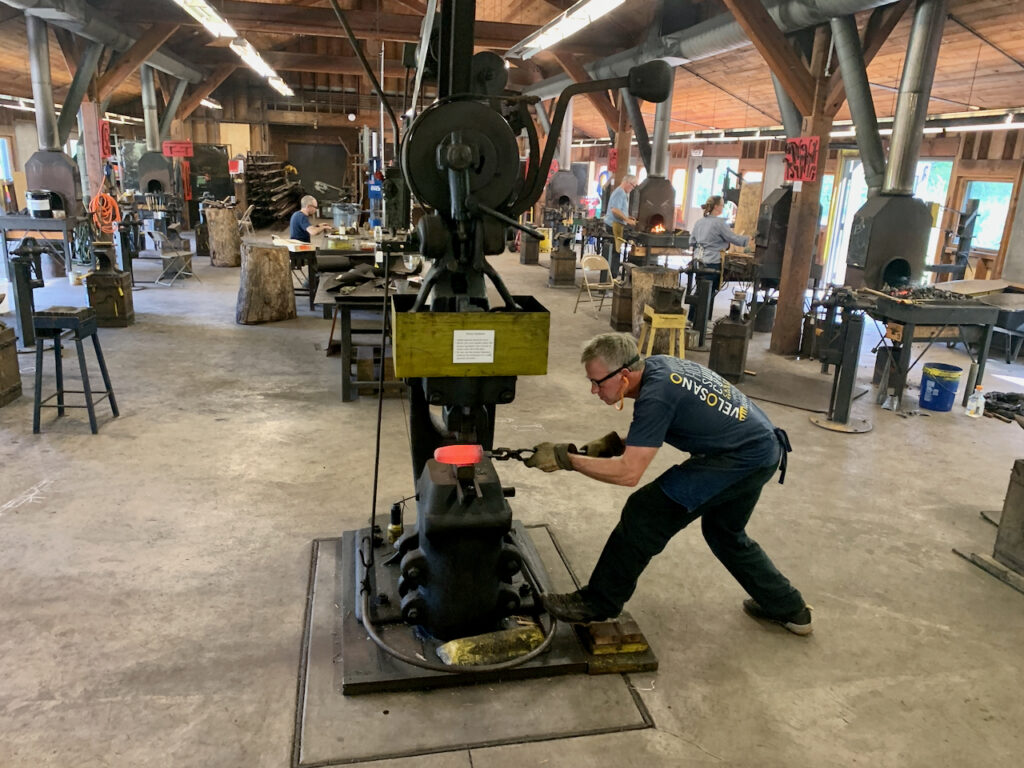 Originally called the Pioneer Crafts Council, Touchstone was founded in 1972 on a former campground. Its first executive director, Lynda Wagner, went on to become the executive director at nearby Fallingwater, the famous Frank Lloyd Wright home that is now a National Historic Landmark and UNESCO World Heritage Site.  
Touchstone is preparing for its 50th anniversary next year, and staffers have enjoyed sifting through decades of paper archives. 
"We are one of only a handful of schools like us in the country," many of which launched in the same era, explains Gates. "It was just a birth of people wanting to work with their hands…and see a way of creating a living by what you make, utilitarian or not."
That immersive experience was the intention from the start. All you have to think about is being creative.Lindsay Gates, Touchstone Center for Crafts
Touchstone's offerings have expanded from its original focus on traditional crafts — three seasons of workshops now welcome artisans in the fields of blacksmithing, metals, ceramics, drawing and painting, glass, and jewelry, including contemporary and experimental techniques. 
The campus also boasts two professional galleries, which are their own draw for tourists lured to the area by Fallingwater, Kentuck Knob (another Wright home, Gates' personal favorite), Ohiopyle State Park, and the Center for Metal Arts in Johnstown. The galleries host a mix of well-known and emerging artists, in line with Touchstone's mission to support up-and-coming professionals.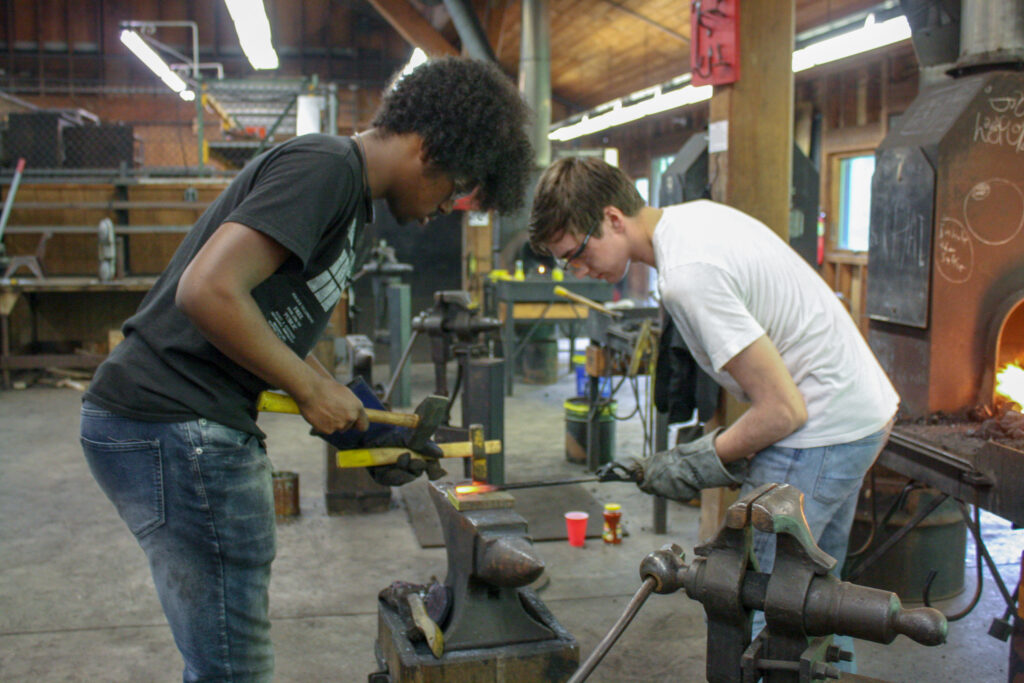 Most students and visitors come from within a five-hour drive, including many creatives from the greater Pittsburgh area, but for its five-day workshops, Touchstone casts a wide net. Participants arrive from cities like Philadelphia, New York, Washington, D.C., Baltimore, and beyond, drawn by instructors from all over the country. 
"We offer experiences for everyone," says Gates. From those who have "never touched an art material in their life…up to professional, accomplished artists who want to try a new material or learn from a specific instructor." 
Some students are hoping to launch second careers in their chosen craft. 
While Touchstone caters mainly to adults, it does have an annual Teen Week, when the entire campus is ceded to students ages 14-17, taking the same range of classes that the adults do.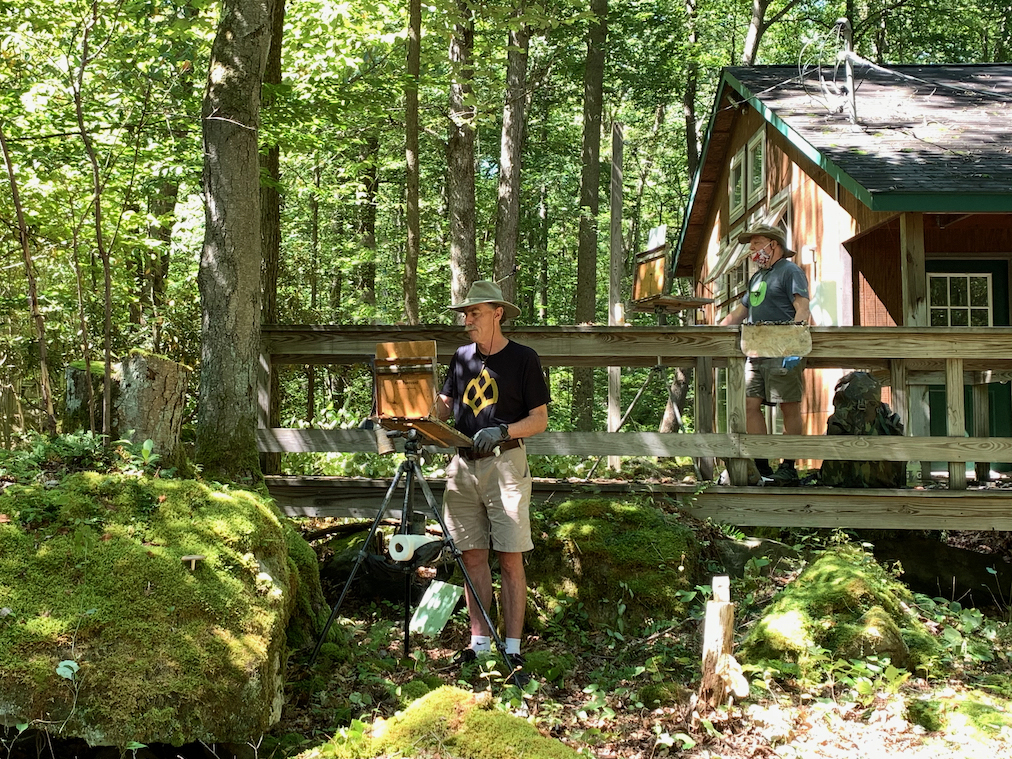 "We definitely, as an organization, feel that we have a responsibility to help diversify the field of fine craft, which has primarily been white and upper-middle-class makers," explains Gates. "We have learned that that starts young." 
After 10 years of the program, which typically serves about 60 teens each year, Touchstone staff has been gratified to see many youngsters return as adults, taking classes, interning, or teaching there themselves. 
Touchstone has a dedicated scholarship fund, offering more than $50,000 in workshop scholarships each year. In 2019, that served more than 100 students — both adults and teens — expanding access for those who otherwise couldn't afford the trip. 
The center typically books its workshops a year in advance, so the pandemic was a giant challenge. With input from its artist community, Touchstone launched a new artist residency program, with stints of two to four weeks for a weekly fee, including single-occupancy lodging, a common kitchen space, solo studio access, and plenty of room outdoors to socialize safely.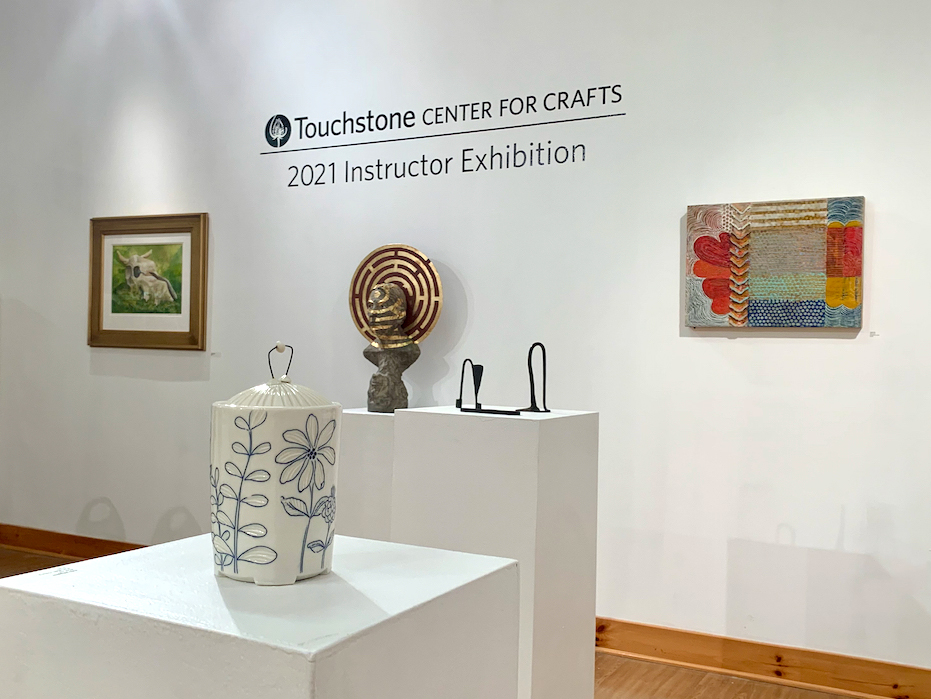 Many of the artists who signed up already had their own studios, but they came because they were craving community. The center reopened to the public as of June 21, 2021; many studios are large enough to permit social distancing with a smaller crowd or are partially open to the air. There's still a cap of 12 students per workshop, which cuts Touchstone's typical capacity in half.
"That impacts our bottom line, but on the other hand, it creates a fabulous opportunity for more one-on-one instruction," says Gates. 
COVID also pushed Touchstone to launch virtual workshops and stream artist talks, along with making their annual open house virtual in 2020 and 2021.
"We really questioned how that would work out, but it ended up being an outstanding success," recalls Gates. The online event drew attendees from far beyond the usual geographic scope and let Touchstone host artist demonstrations from all over the country.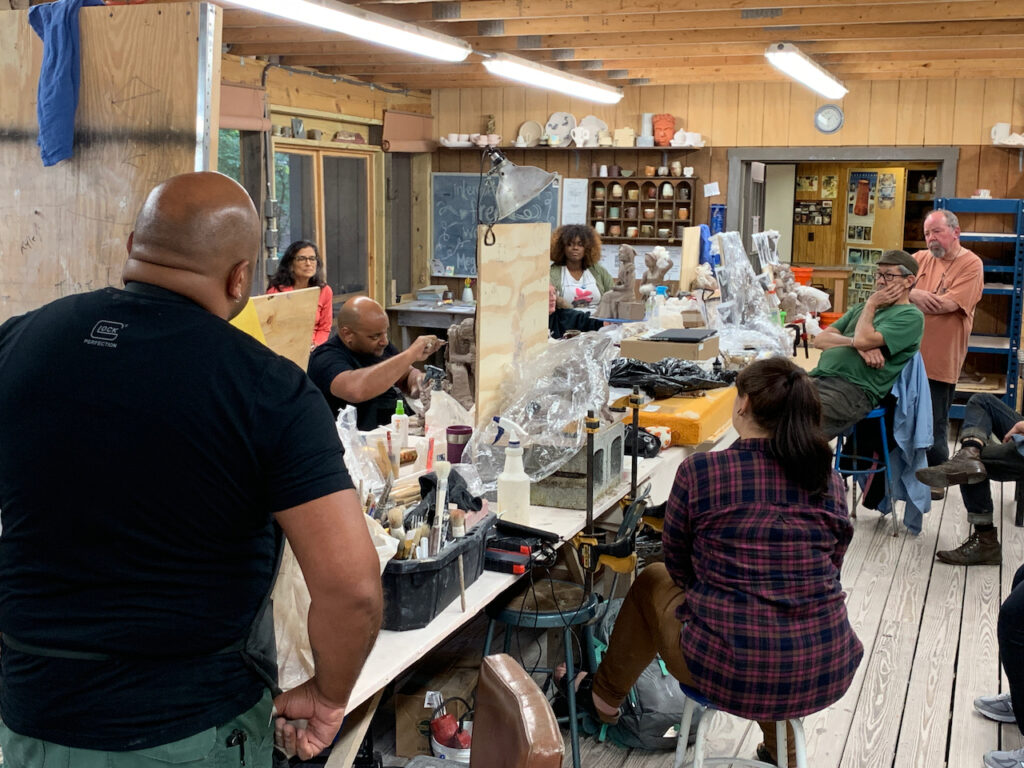 Another unexpected benefit is giving a taste of the experience to people who not only lack familiarity with art workshops, but might find rural settings intimidating. By offering virtual tours, they can break that barrier.
"We're really excited about how much access that gives people to understand our organization," says Gates, calling the temporary switch to digital a valuable lesson in outreach that Touchstone hopes to incorporate in the future, alongside its traditional in-person programming. 
"The area is tapping into the power of the arts," she adds. "And we're proud to be part of that ecosystem." 
ALAINA JOHNS is a Philadelphia-based freelance writer and the Editor-in-Chief of BroadStreetReview.com, Philly's hub for arts, culture and commentary.