The last year was full of unexpected challenges, both here in PA and across the globe. In Key Change, our bi-monthly podcast series, we're talking about how the state's businesses, community leaders, and creatives adapted, finding new ways to connect with their customers and their communities. We're also looking forward into an increasingly hopeful future.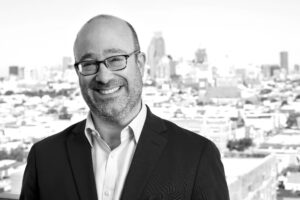 Back in 2018, Keystone Edge ran a story on Hazelwood Green, the new neighborhood rising from a 178 acre brownfield on the banks of the Monongahela River in Pittsburgh. Where once they made steel, the forces behind this massive mixed-use project hoped to foster innovation and collaboration, building out public spaces, bike lanes, transit, apartments, cutting-edge offices, retail, and waterfront recreation trails.
Three years and one global pandemic later, we wanted an update. How have the plans evolved? Are they still on track? What's coming next? To get answers, we chatted with Todd Stern of U3 Advisors, one of the project's partners. Here is that conversation. 
Subscribe to Key Change on Apple, Spotify, Amazon, Google, Podcast Addict, Pandora, and Stitcher.
LEE STABERT is editor in chief of Keystone Edge.