"If you know Dublin, it will remind you of Mayberry," says Crossing Vineyards and Winery cofounder Tom Carroll, who recently opened his first wine bar, The Boiler Room, in town. He likens the small Bucks County borough, crouched on Route 313 about an hour and a half north of Philadelphia, to the setting of '60s sitcom The Andy Griffith Show because it's "a flashback of my childhood, where everybody knew everybody." 
But that wasn't what drew him to opening a business there. 
"What really got my attention about Dublin is that it's up and coming," he explains. 
A huge locus of that "up and coming" energy is The Square, a dynamic mixed use development anchored by The Boiler Room. The former Dublin Pants Factory dates back to the 1920s and it was an incubator space (known as the TEC Center) for local businesses decades before the current rehab. Today, it's a 30,000-square-foot U-shaped building hosting more than 30 tenants including offices, health and wellness services, retail and dining.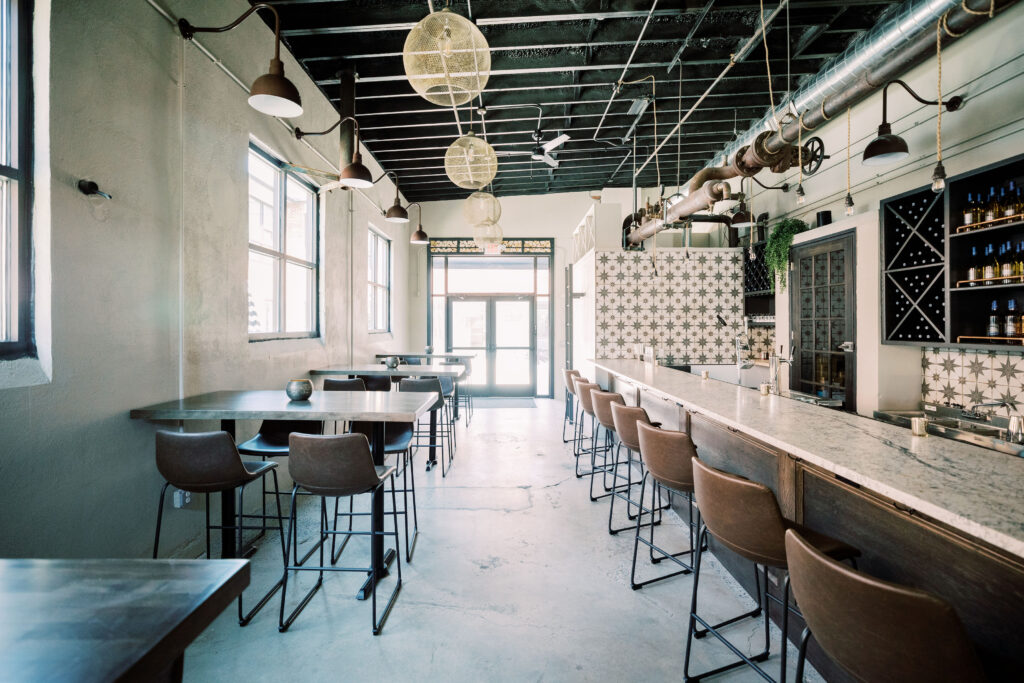 Before launching The Boiler Room, Carroll followed his son's dream to open a vineyard and winery on the family property in Newtown — they've been operating for more than 20 years on the 200-year-old estate. Today, Crossing Vineyards and Winery (named for the nearby site of Washington's famous Delaware crossing in 1776) boasts a homey vibe and 26 different wines, drawing customers from Philly, Delaware, Princeton, and Bucks and Montgomery Counties. Up to 70 percent of Crossing wines use fruit grown at the vineyard, and the rest comes from regional suppliers in Pennsylvania, New Jersey, and New York. 
"It still has the bones of the boiler room," Carroll says of the wine bar in the repurposed space at The Square, with the old heating pipes visible overhead. And just as the boiler room was the heart of the old industrial building, he sees Crossing's new outpost as the heart of the Square. It includes an outside terrace with tables, chairs, and fire pits ready for fall sips.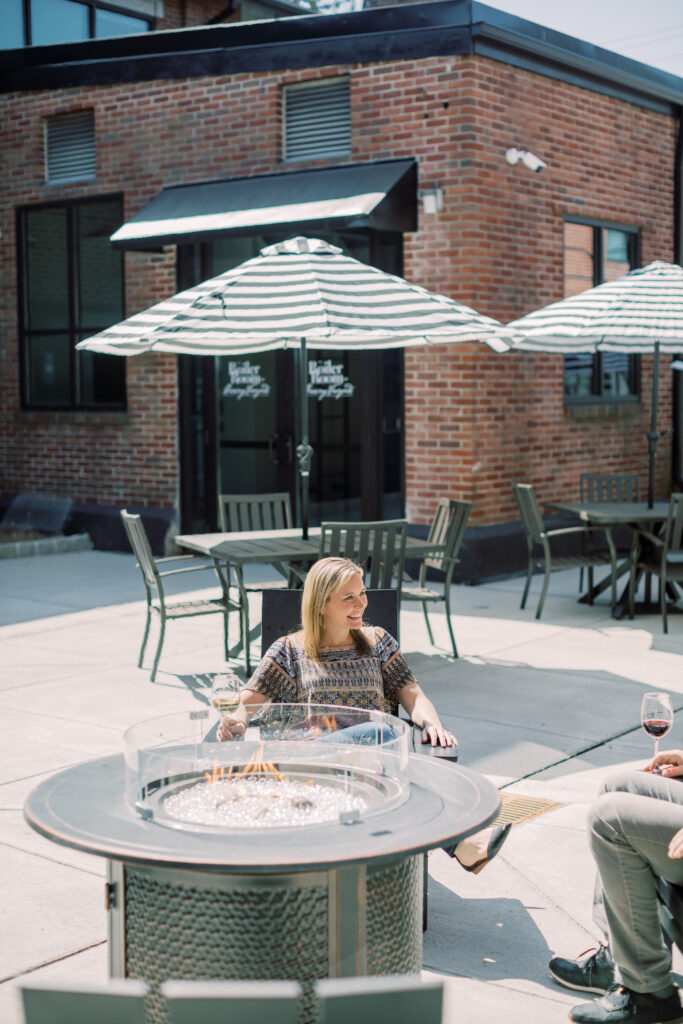 Before The Boiler Room opened last summer, "Dublin really had no place like this," adds Carroll. If all goes well in Dublin, he's already eyeing the possibility of opening additional wine bars in Doylestown and Quakertown.
Designer Jessica Jackson was a TEC tenant prior to the Square rebrand. Her Craftery Market brings Bucks County makers and artisans together for pop-up events throughout the region. With additional retail space available at the Square, she branched out with MAKERS Vintage + Handmade, a home décor and kitchen gear shop featuring a curated roster of about 20 regional craftspeople. That business opened two years ago in The Square's first wave. Since then, she and her husband have also opened gourmet food stop Wheat & Vine Provisions, a longtime dream for the couple. 
"The building had a lot of character already," recalls Jackson, who is also a member of the development team and designed the interiors of the new complex. The rehab was helmed by Nehemia Development; company president Rob Loughery, the former Bucks County Commissioner, is known for his hand in the revitalization of nearby Bristol and New Hope.
Previous updates had shrunk the original large factory windows and created a configuration of offices with long, winding hallways. The current design "kept all the bones and the exposed brick," she explains, restored the windows' original size, and updated the interior with "straight, light-filled hallways."
Dublin to me was always the little town that could, and I wanted to change it to the little town that would.Mayor Chris Hayes
"With real estate the way it is now, people are growing out of Doylestown and Quakertown and meeting here in Dublin," says Jackson of why she's betting on the complex, which also includes The Station, a repurposed service station turned food hall that will feature Neshaminy Creek Brewing, Itri pizza, Juicy's Burritos, and Nina's Waffles and Ice Cream. "A lot of families and people are coming to the area now…We're excited to offer something for them where they live."
Langhorne native Allie Foley is another business owner testing her ideas at The Square. The Philadelphia University merchandising alum launched Wildflower Valley, a women's clothing and accessories boutique, in 2016 as a pop-up shop with online retail.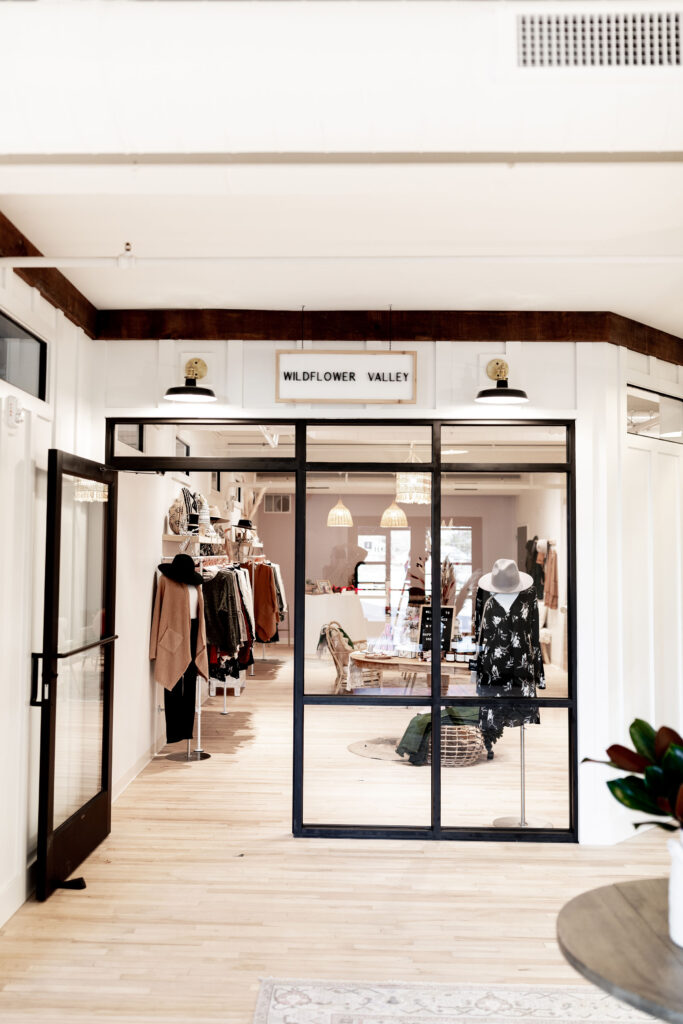 "I did a lot of nights and weekends and traveling," she recalls. 
She had stalls at Jackson's Craftery markets, and that's how she heard about the Square. Her brick-and-mortar store showcases fair-trade, handmade and U.S.-made products by women-owned companies with a social-good component. Wildflower Valley opened in fall 2019, which made for a tough first year, including a three-month pandemic closure. 
"That was challenging," says Foley. "Slowly but surely people are finding us here, and when they do, they absolutely love it because there's something for everyone." 
"I'm the only women's clothing boutique in the Square," she continues. She appreciates the complex's "collective but not competitive structure" among its retailers.
"Dublin to me was always the little town that could, and I wanted to change it to the little town that would," says Mayor Chris Hayes, who grew up in Philadelphia and has been living in Dublin for 20 years, 12 as mayor.  
"The reason we moved out here was the rural nature, slower pace, and real potential of the town to be a great place to raise kids," he explains. He entered local politics quickly with a spot on the borough council, and ran for mayor eight years later. 
Long considered a pass-through for people on their way to Lehigh Valley gateway Quakertown to the northwest, or the county seat of Doylestown to the southeast, Dublin boasts about 2,000 residents.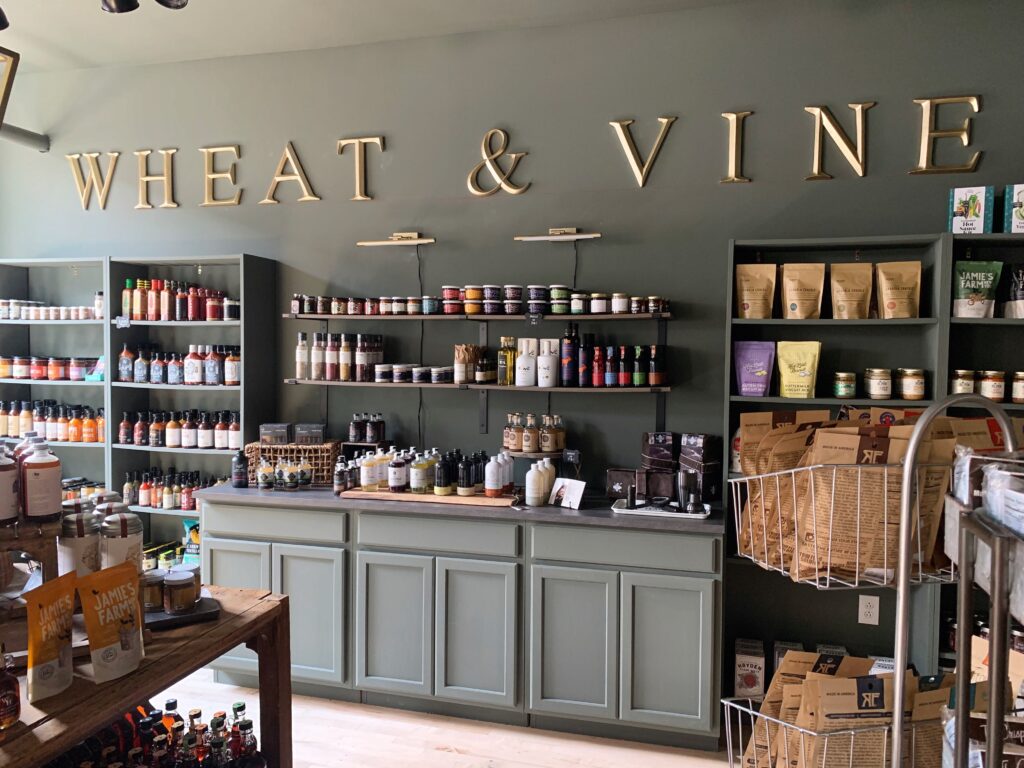 "Dublin had a lot of potential, but what we were lacking was the foresight to make things happen," says Hayes. They needed proactive planning, zoning, and relationship-building with state and local officials as well as business owners. "What do we want the business community to look like? Sell out to big box stores, or keep the mom-and pop-stores? We didn't want the Home Depots and the Lowes and the CVSs of the world…Our theme has always been providing modern conveniences to people while having respect for the past."
He feels a strong responsibility to enable the success of business-owners in Dublin. 
"I think you're never finished with revitalization," says Hayes. "It's move forward or die." 
The momentum is continuing with the construction of about 80 new homes near The Square, as well as a new outpatient center from Grand View Health. 
"The needs of our constituents, residents, businesses, are continually going to change and evolve," he adds. "A successful town will adapt to those changing needs."
ALAINA JOHNS is a Philadelphia-based freelance writer and the Editor-in-Chief of BroadStreetReview.com, Philly's hub for arts, culture and commentary.