It's that time of year again, and we're ready to share some of our favorite made-in-PA gift ideas. Happy (local) shopping!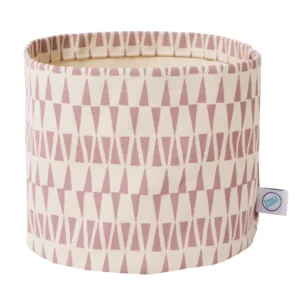 Dance Happy Designs (Aston, PA) is a silkscreen print studio crafting original hand-cut patterns, printed and sewn in limited runs. One of the three cofounders is a nonverbal woman with Down Syndrome — she helps design the bright, graphic patterns, which are then applied to totes, bins, planters, and pouches. 
Sweet Scents Soap Company (King of Prussia, PA) is a family-run business making soaps, lotions, balms, scrubs, and butters using essential oils and gentle ingredients. This winter, everyone could use a little pampering or a pop of color — their bar soaps come in stunning, merry-making hues.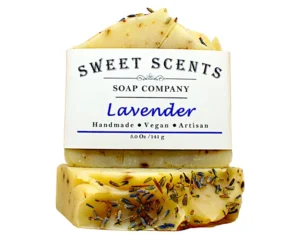 Frank's Fine Swine and Beef (Bridgeport, PA) specializes in artisanal jerky made with organic marinades and no preservatives. Not everyone is a holiday sweets-lover, so fortunately this veteran-owned and -operated enterprise offers a selection of gift-ready baskets and stockings filled with a sampling of their intensely-flavored beef and chicken jerky. We're especially intrigued by the "garlic rush" and "Jamaican jerk" varieties. 
Kitchen Garden Textiles (Philadelphia, PA) hopes to green your kitchen by eliminating the need for single-use plastics. Handcrafted in Pennsylvania, the company's produce bags, "paperless" towels, napkins, and reusable coffee filters are made using organic linen. Forty percent of the gross profits from their produce bags are shared by nonprofit urban farming organizations.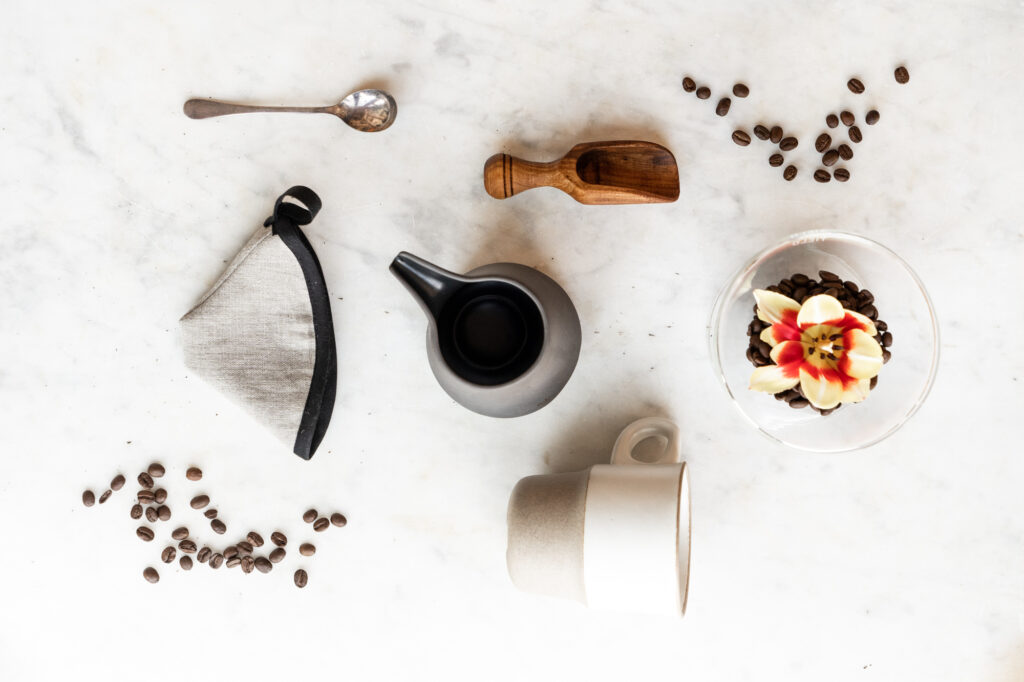 Taylor Chip (Lancaster, PA) bakes up thick, soft, gooey cookies, and ships them nationwide. Founded by a young couple, the company offers everything from classic chocolate chip to salted caramel pretzel, espresso bean, and s'mores (those are stuffed with marshmallow). They also sell personalized cookie cakes.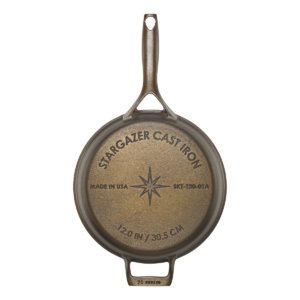 Stargazer Cast Iron (Allentown, PA) was founded in 2015 by Peter Huntley, a professional kitchenware designer. He went through 21 design iterations and several prototypes before landing on the final design for his signature skillets and braisers. Every step of the production process is done in the Rust Belt — casting in Wisconsin, machining in Ohio, finishing and seasoning in Pennsylvania. (You can actually order your pan seasoned or unseasoned, if you prefer to do it yourself.) The handle is designed to remain cool to the touch and the cookware to last generations.  
Flux Bene (Pittsburgh, PA) is the brain child of textile artist Rebekah Joy. She upcycles old clothes into stylish, organically dyed, creatively rethought garments. (See lead image.) We're particularly smitten with these "sketchbook jackets." The company is so committed to their mission that they even offer pdf sewing patterns to help customers upcycle their own items.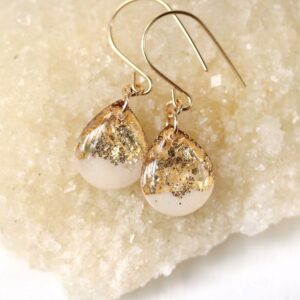 Tiny Galaxies (Kingston, PA) hopes to add a little sparkle to your holiday. The company's resin jewelry is made using a proprietary process that incorporates glitter and gold leaf to create an eye-catching final product. We're eyeing these elegant drop earrings featuring the visual texture of gold leaf, as well as the company's colorful "ring cones," perfect for the overnight safekeeping of fine jewelry.
Duross and Langel has a storefront in Center City Philadelphia where they sell their beautiful assortment of personal care products, from soaps to bath bombs to candles, masks, and baby-friendly items. (They also ship) The company has an eco ethos, deploying natural ingredients and environmentally-friendly packaging. We especially love the "Soap and Suds" box which features bars inspired by the notes of beer, including hops, citrus peel, and toasty stout.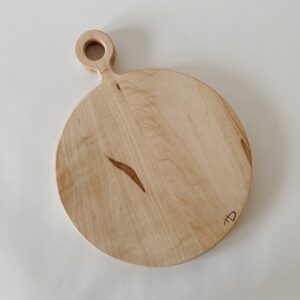 Hanna Dausch (Pittsburgh, PA) crafts stunning home design elements from wood. The granddaughter of a master woodworker, Dausch creates vases, lamps, mirrors and candleholders that are guaranteed to wow the decor obsessives in your life. We're adding this maple bread board to our wish list as we type. 
Still looking for the right gift? A bag of freshly roasted coffee beans from your neighborhood spot, a bottle of Pennsylvania wine, or a six-pack of your favorite seasonal ale from a PA brewery are always greeted with a smile. You can also check out ideas from years past here and here. 
LEAD IMAGE: An upcycled design from Flux Bene.