When Stefan Hawkins prepared to launch Good Brotha's Book Café in Harrisburg at the start of 2021, he had one of two dates in mind. 
"As the first black-owned coffee shop in Harrisburg, I was going to open either on Martin Luther King Day or on February 1st in celebration of Black History Month," recalls the 32-year-old Harrisbug native. "If I was going to make history, I wanted to pick a significant day for our opening." 
Hawkins opted for MLK Day and will open a second Good Brotha's Book Café in Steelton, just south of Harrisburg, this fall.
"I'm still trying to get the word out about us," says Hawkins about the first year in business as he waited on customers on a recent Saturday afternoon. "For the people who do know about us and have been here, we've been getting nothing but great reviews. Everybody loves us. Everybody loves our coffee, loves the atmosphere. They tell me I created a great space, a very inviting space. They love the representation of the black community."
Located on the 1400 block of North Third Street near the Susquehanna Art Museum and Midtown Cinema, the shop features artwork by African American artists and a selection of books written by African American authors. Customers can sip espresso drinks, drip coffee, hot and cold teas, and fruity concoctions. Food, including wraps, sandwiches, snacks, and salads, is made on-site by Mi's Island Vibes, a Caribbean-influenced restaurant that is a tenant at Good Brotha's Café. 
From the outset, Hawkins wanted Good Brotha's to be a place for the community to gather and work together for the common good.
When I signed the lease for the coffee shop, I knew I was going to own and brand my own coffee.Stefan Hawkins
"Whether people are interested in activism, Black Lives Matter, the LGBTQ-plus community or whatever, we allow anyone who wishes to come here to meet in a safe space," he says. "We don't have a political affiliation — we're just a place for people to come and have a conversation about issues that concern them." 
While in the final phases of opening the cafe/bookstore, Hawkins was also developing his own coffee brand: Fifth Acres Coffee. The beans are available at nine different grocery stores in Pennsylvania.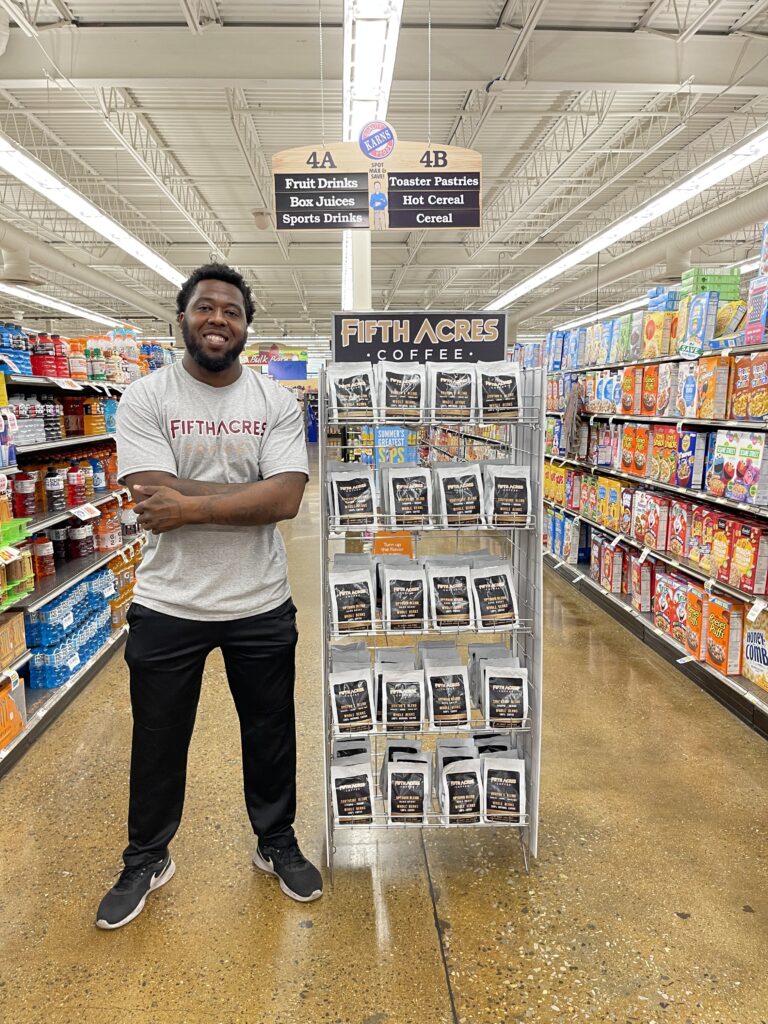 "When I signed the lease for the coffee shop, I knew I was going to own and brand my own coffee," explains Hawkins. "I didn't want to use anybody else's coffee. As good as a coffee shop [atmosphere] might be, the main thing that people are going to talk about when they leave is the coffee."
Hawkins sources coffee beans for Fifth Acres from five different countries — two harvest sites in Columbia and one each in Brazil, Ethiopia and Peru — and works with a Harrisburg-based importer and roaster to prep the beans for packaging. The company's staff bag, label and distribute the coffee to Giant and Karns grocery stores, and Radish and Rye, a local mom-and-pop shop. Hawkins just signed a deal with Foot Locker to provide coffee to a new warehouse coming to Mechanicsburg, across the river from Harrisburg in Cumberland County.
"Somewhere shortly down the road, I want to provide corporations with K-Cup (pods), which I plan to start doing in a few weeks," he adds. Hawkins anticipates expanding distribution of Fifth Acres Coffee into retail outlets and hopes, in the years to come, to bring Good Brotha's Book Café to the Allentown, Lancaster, Philadelphia, Pittsburgh and York markets.
Born and reared in the capital city, the ambitious entrepreneur finds time to serve as an assistant wrestling coach at Harrisburg High School, mentoring young people on and off the mat. 
"I am big on schools, education, and literacy," says Hawkins, who became a father while in high school; today he has five sons. "I tell people all the time that I didn't take school seriously when I was there…I played around a lot. When I got older, I realized all of the opportunities I missed out on because I didn't take my education seriously. So I basically want to give that back to the youth of today."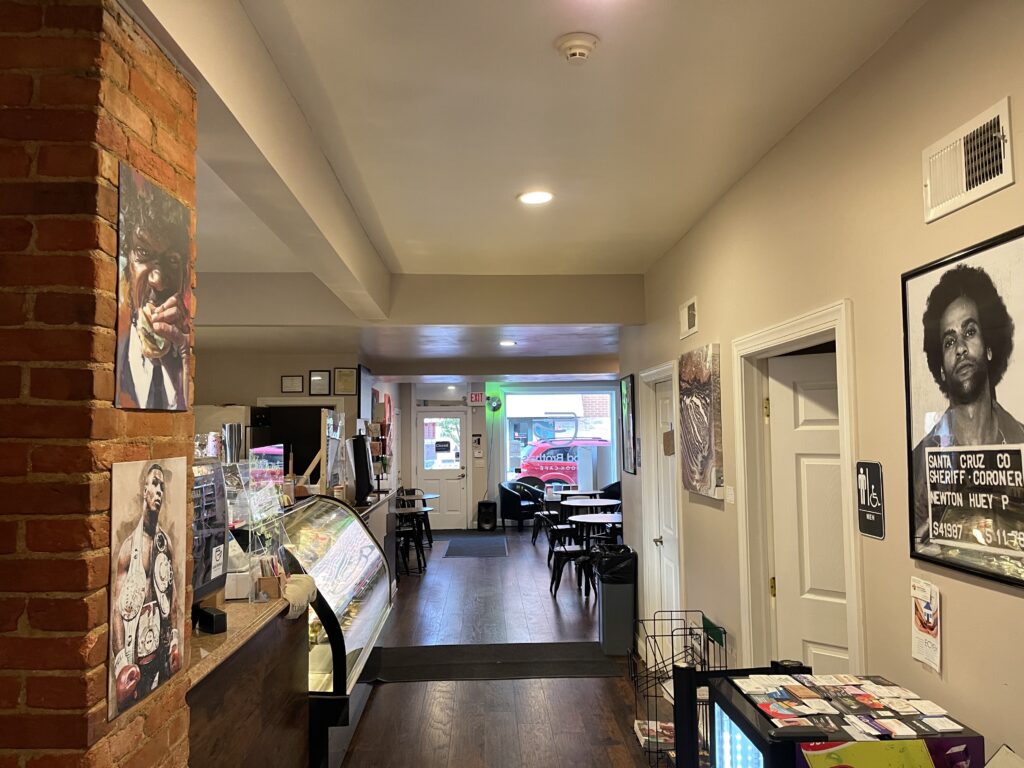 "I tell those kids all the time to not take these years for granted, enjoy them and make the best of them," he adds. "The books I'm reading now — had these books been out 10 or 15 years ago, who knows where I would have been if I had put them to use."
Another lesson he shares with young people is the value of time management. As a serial entrepreneur who also runs a pop-up restaurant called House of Vegans, Hawkins knows the importance of work-life balance.
"I am going to take it as it comes," he says. "I plan to continue to build on the brand I have for right now. Sometimes, people go too fast and it messes them up. I am going to enjoy the ride for now and not try to do too much at once."
JAMES MENTZER is president of Mentzer Communications LLC and a freelance writer who is the author of three books, including Pennsylvania Manufacturing: Alive and Well.  He resides in Harrisburg.