Welcome back to Key Change, our bi-monthly podcast series. In this episode, we're venturing back to the Pennsylvania Wilds.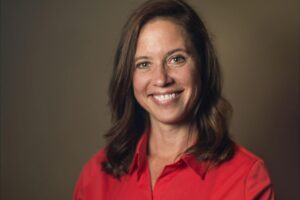 This rural landscape covers approximately 25% of the state's land acreage, yet is home to just 4% of the population. The former lumber capital of the world boasts 29 state parks, 8 state forests, 2 National Wild and Scenic Rivers, some of the darkest skies in the country, and the largest elk herd in the northeast. It is also home to hundreds of small businesses — both those you'd expect (outdoor recreation outfitters and woodworkers) and those that might surprise you, such as high tech manufacturing and artisanal printing.
The PA Wilds Center for Entrepreneurship, our partner for this episode, is an incredible resource for those hoping to make a go of it in this charming, rugged region. We spoke with the founder and CEO of the organization about her long relationship with the area, and how an exciting partnership with Ben Franklin Technology Partners provides an additional boost to local innovators.
If you're a rural innovator or small-business owner, check out the Ben Franklin Technology Partners' Big Idea contest.
Subscribe to Key Change on Apple, Spotify, Amazon, Google, Podcast Addict, Pandora, and Stitcher.
LEE STABERT is editor in chief of Keystone Edge.
This podcast was created in partnership with The PA Wilds Center for Entrepreneurship.
LEAD IMAGE: Equinox ltd, a soft-goods manufacturer specializing in products related to backpacking and hiking / photo: Bill Crowell