Welcome back to Prism, a podcast series produced in partnership with the Pennsylvania Council on the Arts. The goal of these conversations is to shine a light on the power of creativity in PA communities.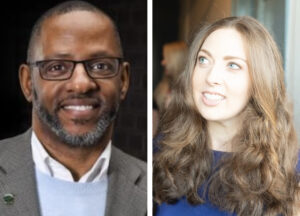 This episode covers the state's games industry. We've come a long way since the days of the arcade, and so has this fascinating field, which runs the gamut from large institutional degree programs to boutique video game designers.
To help enlighten us, Prism welcomes Charles Palmer, a professor of Interactive Media and executive director of the Center for Advanced Entertainment and Learning Technologies at Harrisburg University. Did you know they have one of the top esports programs in the country? Joining Charles is Jessica Creane, founder of iKantKoan, a company that builds interactive experiences at the intersection of play and technology. 
LISTEN NOW:
Subscribe to Prism on Apple, Spotify, Amazon, Google, and Podcast Addict. Coming soon on Pandora and Stitcher.
LEE STABERT is editor in chief of Keystone Edge.
Lead image: An esports competition featuring Harrisburg University