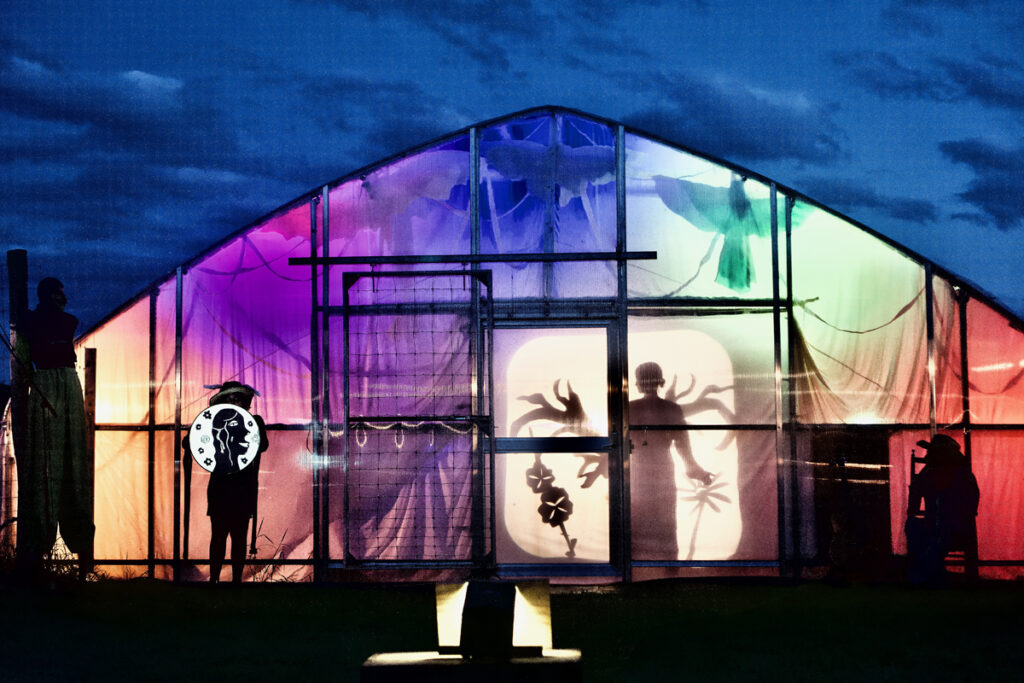 Get ready for the next installment of We Are Here, a Keystone Edge podcast starring Pennsylvanians making their mark. This series has been created in partnership with PA Humanities, an organization dedicated to building community and sparking change. We hope these conversations will do the same. 
In this episode, we're headed back to nature. The Farm Arts Collective is based in Damascus, Pennsylvania, a town on the banks of the Delaware River in the northeastern corner of the state.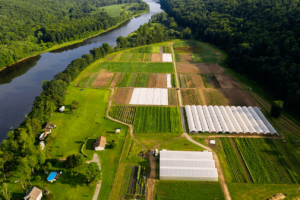 Part organic farm, part immersive theater venue and education hub, this bucolic property operates at the intersection of so many essential challenges. How do we grow food in a way that preserves the environment? How do we take action on climate change? Can art and engagement transform a society? And can a perfect heirloom tomato win hearts and change minds?
To tackle these big questions, host Lee Stabert is joined by Farm Arts Collective Artistic Director Tannis Kowalchuk and Company Manager Jess Beveridge.  
LISTEN HERE NOW:
Subscribe to We Are Here on Apple, Spotify, Google, Amazon, Stitcher, and Podcast Addict.
We Are Here is hosted by Lee Stabert, editor in chief of Keystone Edge.
Funding for "We Are Here" comes from PA Humanities and its federal partner, the National Endowment for the Humanities, as part of the American Rescue Plan Act of 2021.
LEAD IMAGE: Farm Arts Collective Artistic Director Tannis Kowalchuk (left) and Company Manager Jess Beveridge