Welcome back to Prism, a podcast series produced in partnership with the Pennsylvania Council on the Arts. The goal of these conversations is to shine a light on the power of creativity in PA communities.
PA once boasted one of the most powerful industrial economies in the world. Steel, textiles, glass, cars, matchbooks — all were made right here in the Commonwealth in large factories that anchored small towns and big cities alike. As we all know, during the 20th century, things changed. Manufacturing moved elsewhere. Mills closed. Jobs were lost. Populations shifted.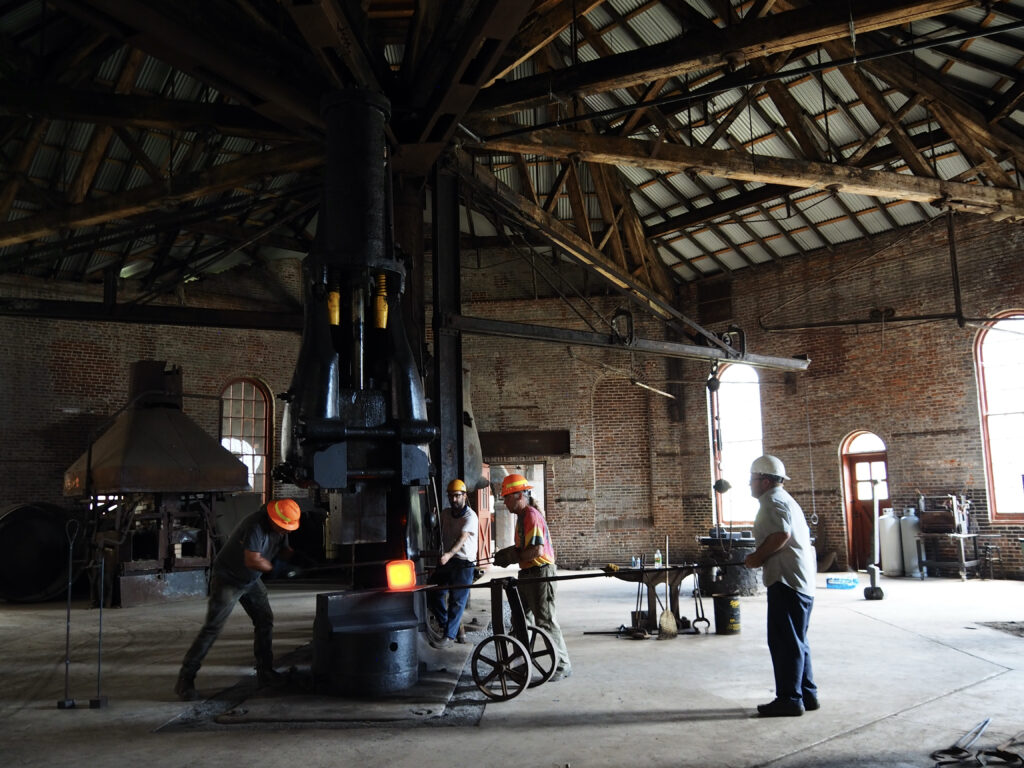 But many of those buildings are still here. Erected by craftspeople using materials that are made to last, the state's industrial infrastructure is an essential part of its legacy, but also its future. In this episode, we spoke with Patrick Quinn from the Center for Metal Arts in Johnstown and Justin Genzlinger, owner and CEO of Settlers Hospitality Group in the Pocono Mountain region. They are inspiring examples of how the state's history can be both recaptured and reimagined.
LISTEN HERE NOW:
Subscribe to Prism on Apple, Spotify, Amazon, Google, Stitcher, and Podcast Addict.
Prism is hosted by LEE STABERT, editor in chief of Keystone Edge.
LEAD IMAGE: Ledges Hotel in Hawley, PA, with the Hawley Silk Mill in the background