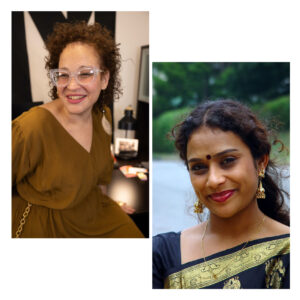 Welcome back to We Are Here, a Keystone Edge podcast starring Pennsylvanians making their mark. This series has been created in partnership with PA Humanities, an organization dedicated to building community and sparking change. We hope these conversations will do the same.
Philadelphia has long been a city of immigrants — over the last four centuries, families have arrived here from England, Ireland, Italy, Central America, Mexico, Vietnam, Cambodia, West Africa. From all over the world. They have left their mark on this place through enduring cultural institutions, murals, architectural styles, regional slang, and of course water ice and weekend barbacoa.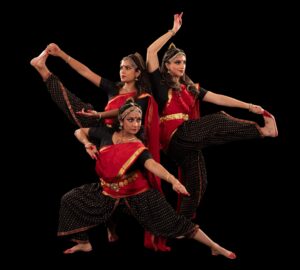 Lucky for us, people are still coming here — and there are organizations ready to welcome them. In this episode, we spoke with two such groups, both committed to the idea that staying connected to one's culture is an important way to feel at home in a new country.
Viji Rao is the founder of Three Aksha, a dance company that aims to preserve and promote traditional Indian culture through dance, theater, and education. (As promised in the podcast, here is a link to some videos demonstrating the Bharatanatyam style of dance.)
Nasheli Ortiz González is executive director of Taller Puertorriqueno, a community organization in the El Barrio neighborhood of North Philadelphia that uses art and design to promote economic development and celebrate Puerto Rican and Latino culture.
LISTEN HERE NOW:
Subscribe to We Are Here on Apple, Spotify, Google, Amazon, Stitcher, and Podcast Addict.
Funding for "We Are Here" comes from PA Humanities and its federal partner, the National Endowment for the Humanities, as part of the American Rescue Plan Act of 2021.
We Are Here is hosted by Lee Stabert.