This story was originally published by the PA Wilds Center for Entrepreneurship at PAWilds.com.
Imagine waking up for work, taking your dog on a leisurely walk along a scenic path or going mountain biking along a forest trail, and still being able to make it back for your first morning meeting. When you live in the Pennsylvania Wilds, it's possible.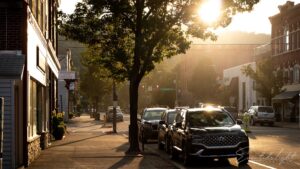 The Wilds Are Working: A Remote Lifestyle Experience offers remote workers the chance to "test drive" a life in this vast, scenic region. After a successful pilot program in 2022, remote workers can apply for housing in two new communities — Emporium and Warren — for 2023.
The project is funded by the Appalachian Regional Commission through Ben Franklin Technology Partners and administered by the PA Wilds Center for Entrepreneurship, Inc. It seeks to address the issue of outmigration in rural areas by marketing these communities as exciting, affordable places to live and work.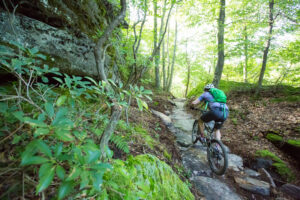 Applicants are invited (and encouraged!) to bring along partners, families and even pets. The only requirements are holding a job that can be done remotely and willingness to relocate temporarily to one of the two host communities. They can choose to apply for Emporium or Warren, or for both.
Wilds Are Working participants will be placed in free accommodations for a month; the housing will fit their needs and feature full kitchens and other amenities to help them feel at home. They will also receive a "Shop the PA Wilds" stipend to help them explore the region. This gift card (run through Yiftee) is accepted at many Wilds Cooperative of Pennsylvania members, and can be used for restaurant meals, souvenirs, outdoors equipment, or outfitter excursions.
Emporium Beckons
The seat of Cameron County, Emporium will host up to five remote workers in July 2023. The town is situated between the region's Elk Country and Dark Skies Landscapes. With just under 2,000 residents, this is a small but thriving town.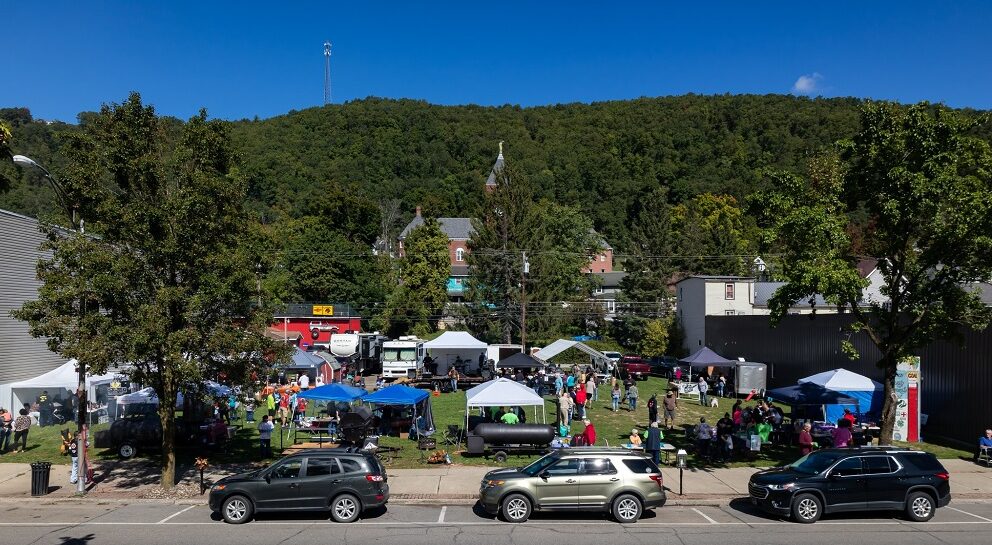 Bring a bike and enjoy the local rail trail, which cuts through the center of town and offers a peaceful retreat. 
"Many people live in areas where they must spend an hour or more in a vehicle to bike or hike trails, or enjoy time fishing and wildlife watching," says Tina Johns Solak, executive director of the Cameron County Chamber of Commerce and Artisan Center. "Emporium gives that worker all of those activities and more without spending time in a vehicle."
In this idyllic town, locally owned shops and restaurants fill the tree-lined Main Street. The historical church district includes stained glass windows from the 1800s. Solak and the rest of the Wilds Are Working community organizers are excited to show the participants around, giving them insider tips on some of the best places to visit.
In addition to thinking about where the participants might like to recreate, the Chamber and the Wilds Are Working community organizers have been thinking about how the participants can work effectively at their remote jobs. Despite Emporium's forested location, it has access to fiber-optic internet connections.
Anyone selecting Emporium should be interested in exploring the outdoors. If they are an avid motorcyclist, hiker, runner, hunter, or enjoy fishing they will find plenty of opportunities during off work hours.Tina Johns Solak
"The chamber is excited for the one-on-one interaction with the participants," she says. "It will give all of the decision makers the opportunity to see the community through the eyes of another and help improve the community. For instance, one of the committee members is a remote worker herself. We talked about restaurants where she can bring her laptop and complete work tasks. She pointed out issues with piped in music at locations. It violates her company's policy. That is an issue many of us never thought of, so it gives us guidance on where to suggest the workers visit."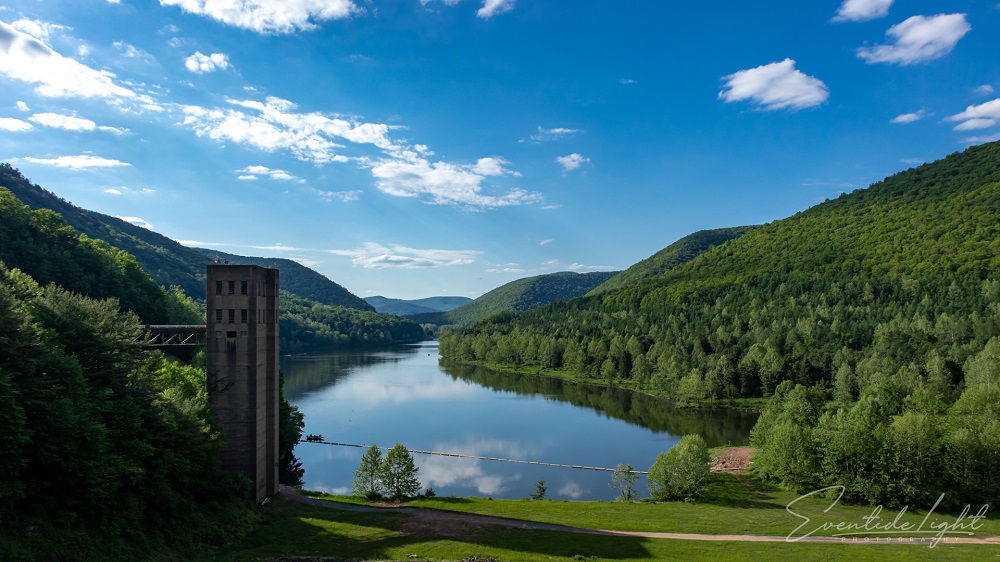 Participants selected for Emporium will be able to enjoy a host of July events. 
"The committee is excited to share with the workers the hometown amenities, and the variety of events and activities that are happening in our piece of the PA Wilds," says Solak. "There are farmers markets planned, outdoor music, foot races, fireworks, the 100-mile Yard Sale, a photography class, a mud run, and more."  
What kind of person should apply?
"Anyone selecting Emporium should be interested in exploring the outdoors," she adds. "If they are an avid motorcyclist, hiker, runner, hunter, or enjoy fishing they will find plenty of opportunities during off work hours. If they are looking for a hometown feel where there are no fast food restaurants and big box stores, but instead a place where you can take a walk at midnight, shoot hoops at one of the three playgrounds or enjoy looking at the stars, then apply!"
Warren is Waiting
The seat of Warren County, Warren is located in the northwestern corner of the PA Wilds. With a population of more than 9,000 residents, Warren is one of the larger communities in the region, while still holding onto its small-town charm. 
"Warren County is a great place to visit, but a better place to live," says Savannah Casey, administrative assistant for the Warren County Chamber of Business and Industry. "Its geographical position [means] world-class, abundant, outdoor recreation opportunities and short commute times. There is always something to do in Warren."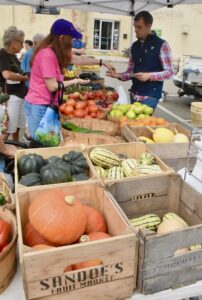 The Allegheny River runs through the town, offering opportunities to kayak, fish or stroll along the waterway. Participants will spend the month of August there, giving them the chance to enjoy late summer weather and plenty of outdoor adventures. 
"We are excited to show the remote workers and their guests the plentiful opportunities Warren County has to offer," she says. "We are blessed to have such a picturesque location, being positioned in the heart of the Allegheny National Forest and Surrounds landscape. The month of August is great for weather and Warren County has a full calendar of exciting events and activities."
The Wilds Are Working initiative is also a chance for the Chamber and the community to learn from the participants. 
"For our guests, we encourage whatever feedback they have, good or bad," she says. "That priceless insight will allow us to think ahead to more positive changes we can make as a community. I hope that our guests rethink what 'rural' is. We might be a small town, but we're full of heart."
Savannah also notes there are plenty of other activities, even if you're not the most outdoorsy person or if it happens to be a rainy day.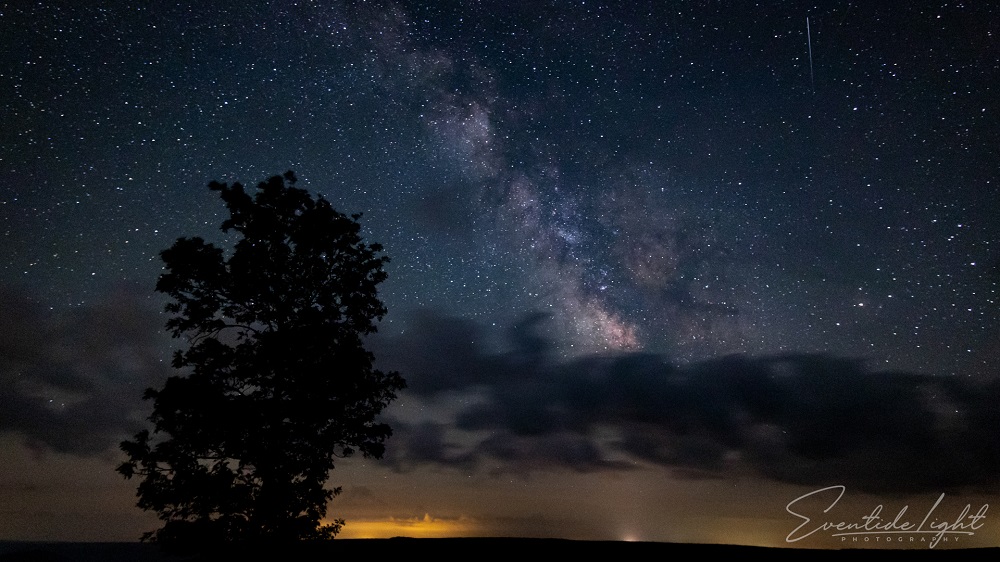 "I love to antique shop and am constantly reading something," she says. "Warren has all of that to offer and much more. You'll often find me at Authors Books and Music, Warren Antiques & Giftware, or at any one of the great coffee shops, breweries, or local eateries."
What kind of person might be the best fit for Warren? 
"Anyone seeking a different lifestyle, maybe something off the beaten path, would be a great fit for our community," she explains. "We're not limited. We have such a diverse workforce, abundant recreation, and an active year-round events calendar. I would say to anyone looking for a change of location to give us a chance."
Applications are due by May 3, 2023; learn more at WildsAreWorking.com.