Welcome back to We Are Here, a Keystone Edge podcast starring Pennsylvanians making their mark. This series has been created in partnership with PA Humanities, an organization dedicated to building community and sparking change. We hope these conversations will do the same.
In June 2022, we turned on the mics for the first time at Philly Podcast Studio in North Philadelphia. On that day, we recorded a conversation about the restoration of the Vanka Church Murals outside of Pittsburgh.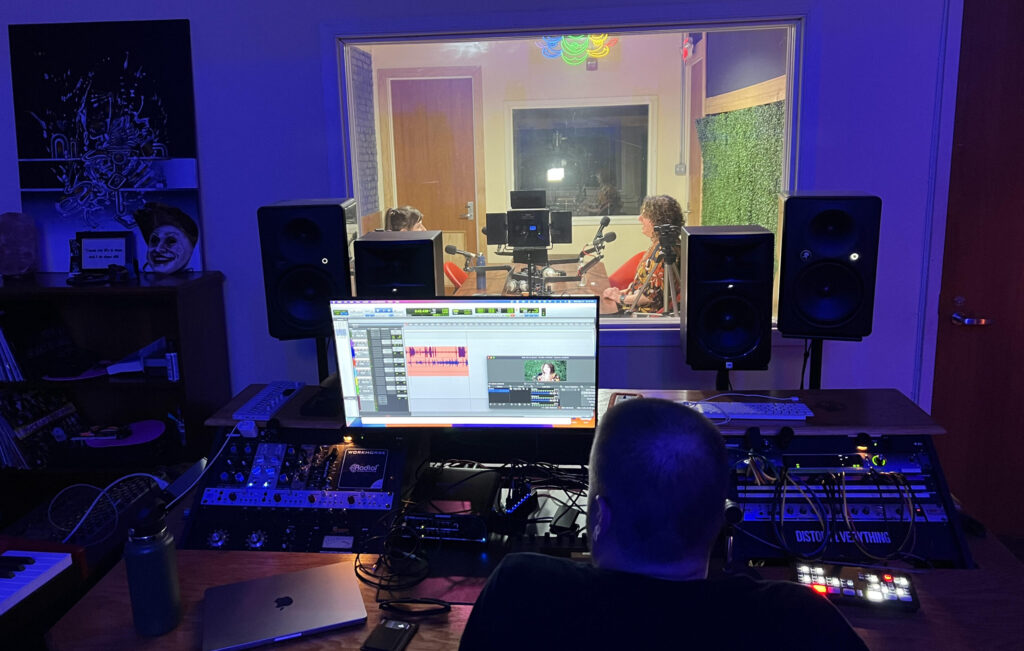 We've since recorded 10 episodes, telling stories from across the state — from Erie and Gettysburg. Damascus Township and Bucks County. Reading, York, and Philadelphia. We learned about how PA Sharp grants had boosted organizations and communities during the pandemic. We heard about why the humanities matter. It's been a journey.
To mark the end season one — and to look forward to season 2 — we're joined by Laurie Zierer, executive director of PA Humanities. She's here to share her own reflections on the podcast and to explain why they thought this was the perfect tool to showcase the voices of Pennsylvania.
LISTEN NOW:
Subscribe to We Are Here on Apple, Spotify, Google, Amazon, Stitcher, and Podcast Addict.
Funding for "We Are Here" comes from PA Humanities and its federal partner, the National Endowment for the Humanities, as part of the American Rescue Plan Act of 2021.
We Are Here is hosted by Lee Stabert.
Lead image: Laurie Zierer chats with Lee Stabert about season one of We Are Here