Classic stories, those that speak of love, loss, trials, triumphs, discovery, adventure and the power of the human spirit, endure throughout the centuries. 
Yet even in the most timeless narrative, there exist gaps in representation and outdated elements. Tredyffrin Township Library is making it possible for patrons to bring an updated spin to enduring tales. Their "Remixed Classics Scriptwriter's Handbook," available as a free, downloadable guide, helps students — or anyone with a desire to give it a try — choose a classic story to remix, conduct research, build structure and develop characters, and write a script for film or stage.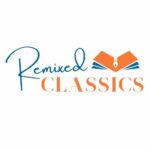 The project was funded by a grant from PA Humanities as part of the PA SHARP (Sustaining the Humanities through the American Rescue Plan) program. 
"Within those classic stories, whose stories weren't told?" explains teen librarian Laurie Doan.  "Or in that time period, whose story wasn't told? And that was really the overarching idea, to weave people into the narrative who got left out. If something's a classic, it should involve everyone." 
Located in Strafford, Tredyffrin Library is part of the Chester County Library System. Coming out of the pandemic, the librarians were looking for something special they could do to welcome people back. They found inspiration in a remixed classics project from their teen group.
"We had been so successful doing virtual programming during COVID, and we wanted to get people back in and do something with a bang," says fundraising assistant Rachel Kramer. "We asked all our departments to think about remixing classics through the lens of the humanities and what they could do along those lines."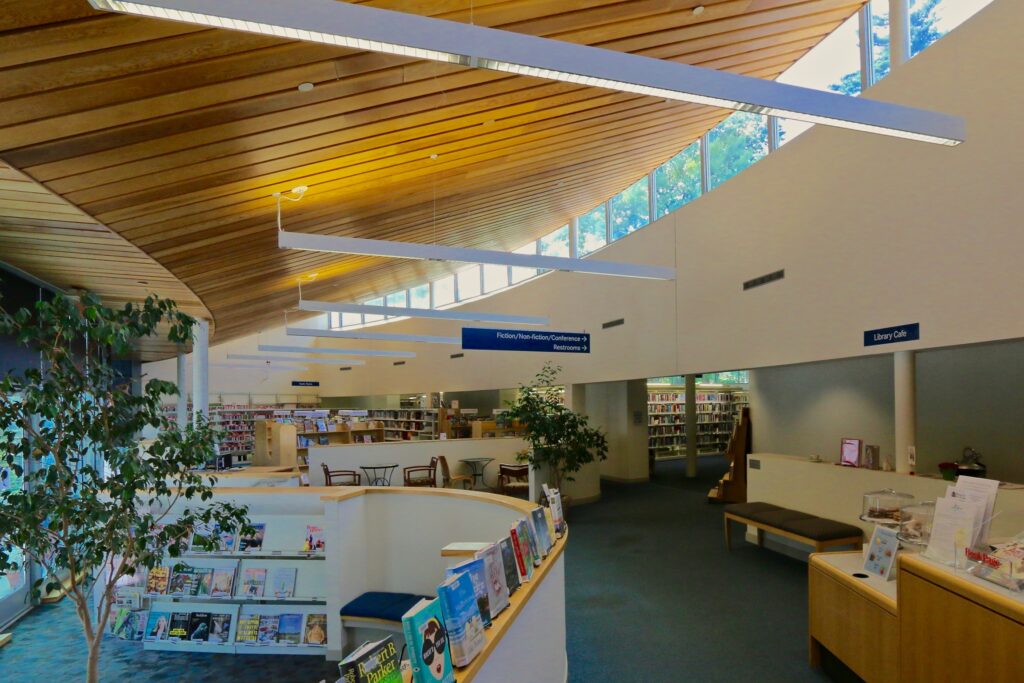 The program included age-appropriate workshops for children, teens and adults, plus a family book club that read "The Seven Chinese Brothers," "The Hundred Dresses," "Snow White: A Retelling," and "The Story of Babar" while discussing representation, diversity, and how older stories can be reinterpreted today. 
As the teen group worked on a podcast and a play, they saw the opportunity to create a public handbook with an audio visual twist. 
As I was doing more research, I realized the entire roaring '20s were kind of like a Cinderella story in itself

.
"Kids love their stories, and everyone's a filmmaker," says Doan. "Kids tend to have phones, and they make films. They make stories. And if a kid doesn't have a phone, or thinks in a different way, they can do a play and it doesn't cost anything."
Everyone working in the library came together to help write the handbook.
"Any way you choose to remix is valid," begins the introduction. "You can change the ethnicity of the character, the gender, the occupation, educational background, age, the time period of the story, the culture, religion, country… It's your lens and you choose how to tell the tale. You tell your own powerful story using your imagination fueled by primary source material from research and your dramatic instincts."
The eight-chapter handbook can be used by librarians or other educators, or by an individual student or adult learning on their own. A team of volunteer experts from the library is available to advise remixers along the way.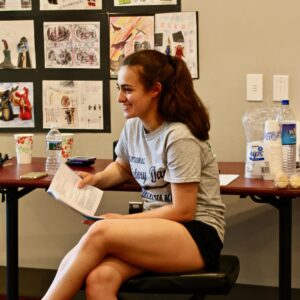 Tredyffrin recently received the Alexandre Vattemare Award for Creativity in Libraries, an international prize given annually by Library Juice Press. The prize committee praised the handbook, noting that it "feels incredibly rooted in the experiences and identities of community members, providing a way for libraries and library workers to promote agency within the communities they serve."
Chanelle Ongagna used an internship during her senior year at Conestoga High School to test-drive the handbook. Inspired by a picture book that paired the Cinderella story with illustrations set in the 1920s, Ongagna took the Disney version of the fairy tale, infused it with elements from The Great Gatsby, and moved it to New York City during the roaring '20s. Her first chapter is an appendix in the handbook. 
"As I was doing more research, I realized the entire roaring '20s were kind of like a Cinderella story in itself," she explains. "It was one long decade when America was kind of at a ball, there were all these new inventions, there was dancing, and also people were buying on credit so now not only do they have inventions that make life more convenient but they also have the money and the time to just do whatever they liked."
"So the banks were kind of like a fairy godmother giving people lots of money to buy whatever they wanted," she continues. "But then obviously the clock struck midnight when the stock market crashed."
The handbook emphasizes both traditional and non-traditional research, encourages finding a mentor and offers tips on how to read critically, find sources, and learn more about history and culture at the time the book was published.
Onganga, who is now studying economics at Penn State University, enjoyed making connections between the original story and her research, learning how to identify what was at the heart of the story, and getting to know the character of Cinderella as a girl who wasn't looking for Prince Charming as much as she was just looking to have a good time at a ball. 
"She's someone who has a lot of grace and kindness in her heart," she says. "A lot of other fairy tale princesses have kindness and grace, but it's more like things happen to them. They're very passive, even in their own stories, whereas Cinderella's desire for fun is something very different for women back then. It was kind of radical even in the 1920s."
At a time when some classics are being questioned and book banning is part of the regular news cycle, this can be a way to reexamine old tales and think about them in a new way.
"The classics have definitely been pulled into politics," says Doan. "People could argue, 'Why are you putting that on the library shelf?' or 'Why isn't this there?' So I think we really wanted to talk about these stories and acknowledge that the classics can be problematic, that there are people left out, that they were written in different times, but that there is a way in for people. And we thought remixing was a great way to do that."
This story is part of the "We Are Here" series, which has been created in partnership with PA Humanities, an organization dedicated to building community and sparking change. Funding for "We Are Here" comes from PA Humanities and its federal partner, the National Endowment for the Humanities, as part of the American Rescue Plan Act of 2021.
LEAD IMAGE: Tredyffrin Township Library