As the pandemic stretched on, students returned to in-person learning in Norristown. When they did, educators noticed the degree of learning loss that had happened during virtual schooling.
The impact on literacy was particularly troubling. Members of the Literacy Council of Norristown, the Montgomery County-Norristown Public Library, the Greater Norristown NAACP and the school district came together to discuss how they could help get kids back into reading and excited about books. 
According to Monica D'Antonio, their first idea was to form a book club, but they kept coming back to the idea of incorporating the arts. The group also began to discuss ways to improve overall community literacy.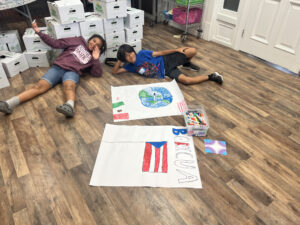 "(Art) was going to be the lynchpin to get kids interested," recalls D'Antonio, a Montgomery County Community College English professor, member of the school board, and political action chair of the NAACP.  "If we could turn it into different art projects that could go along with the books, then we could do events in the community like open mic nights. We could also pick books that have issues that are relevant to Norristown families and have these larger discussions at local nonprofits or the library. Everyone had their brainstorming caps on and it just snowballed."
The result was One Book One Norristown, modeled after the successful program in Philadelphia. In 2022, A PA SHARP grant (Sustaining the Humanities through the American Rescue Plan) from PA Humanities helped turn the idea into a successful, multi-faceted community program. Events for this year's program are already underway in this suburb north of Philadelphia. 
Last year's featured author was Lorene Cary — she was actually the first writer featured in One Book, One Philadelphia 20 years ago. The organizers purchased and distributed 1,000 copies of The Price of a Child, her novel about a woman who escapes slavery but is forced to leave behind a child. They also purchased copies of Carey's collection of short stories, Free! Great Escapes from Slavery on the Underground Railroad, for younger readers. 
To have famous authors in Norristown, ten feet away, having conversations, signing books, it makes people here feel special.Monica D'Antonio
"Norristown was a stop on the Underground Railroad," explains D'Antonio. "A lot of people don't know that. It was also a central location when people left the South during the Great Migration, so Norristown has a lot of ancestral roots from South Carolina. Then in the start of the 2000s, we saw a boom of Latinx families migrating from Mexico, Central America and South America and landing in Norristown. This is a place where people come to escape their lives and start over, so we tried to capture that theme."
Cary made two trips to Norristown, giving readings and talking about the inspirations behind the books. Other One Book One Norristown events and activities included open mic nights with themes of rising up, overcoming past demons and moving forward; art events for students creating scenes from the texts; and conversations around family separation and other present-day social issues that impact families in Norristown.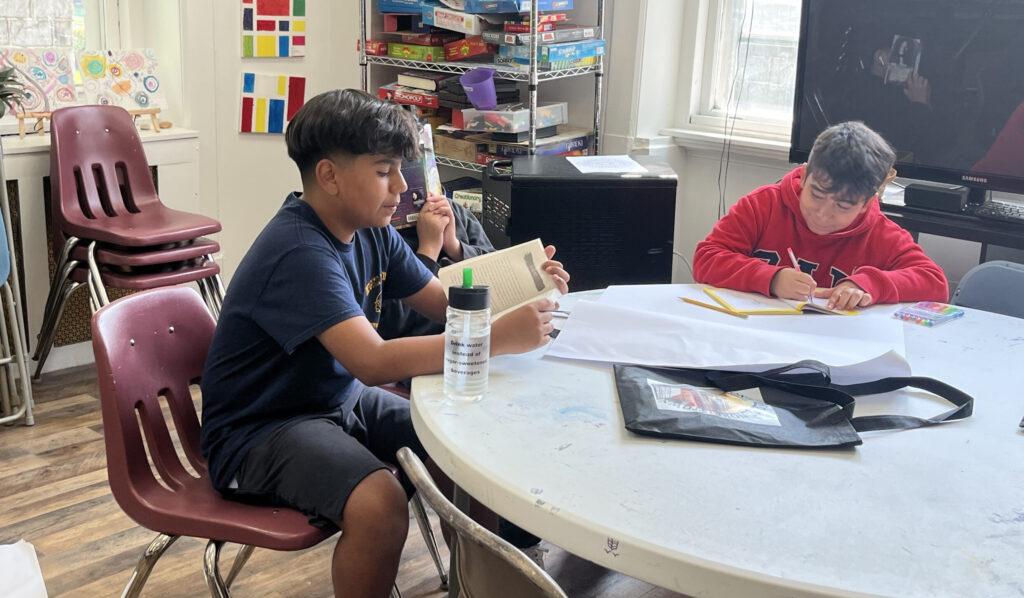 Another part of the project involved local students translating the texts to Spanish. Students, local officials, community leaders and others also read chapters of the book out loud for videos posted to YouTube so those with visual impairments or limited reading ability could participate. 
This year's featured author is Daniel José Older, a 43-year-old writer of young adult fiction and fantasy, and New York Times bestseller.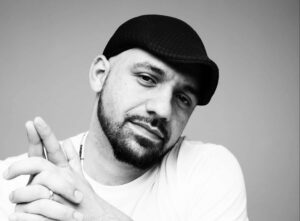 "We wanted this year to be a younger author and someone who's really having a moment right now," says D'Antonio. "We talked to the high school English teachers and students, and asked them what they were into, what was interesting to them. We settled on Daniel José Older because his books are primarily young adult fiction, but he also just released his first novel for adults. He's Spanish speaking and has a lot of experience in urban communities. We're very excited to have him."
Organizers have been working with local bookstores to host book clubs for young people so they can read the novel, and write poetry and zines around the themes. One of Older's young adult fantasy novels, Shadowshaper, is about people whose magic "infuses ancestral spirits into paintings, music and stories." They also enlisted artist Drew Montemayor, who helped create a Black Lives Matter mural in Norristown, to create a mural based on Older's book. Students have been helping to paint it on the wall of the high school throughout the month of August.
"It's on a school building on a major street so everyone will see it every day," explains D'Antonio. "That's our big lynchpin activity. Then we've been talking in our book club about the themes, including our ancestry, who we are, what our community is like and how we got here. [Older] is half Jewish and half Cuban, so he has that diaspora experience in his life."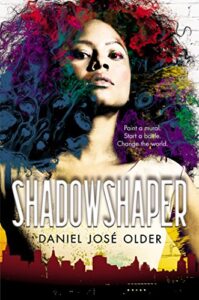 Older's adult novel, The Book of Lost Saints, also has magical realism elements. It's the story of a family that escapes Cuba in the 1950s, told from the perspective of a ghost who believes she died during the journey and doesn't know how.
Older will visit Norristown on September 29. His trip will include visits to area schools and meetings with students, as well as a reading, signing and Q&A session with the community. According to D'Antonio, whenever the organizers post something on social media about the mural project or other related activities, Older gives it a like, which thrills the young people in the community. 
"I think sometimes in the suburbs we can feel neglected, like the cities get all the big names and famous people," she says. "To have famous authors in Norristown, ten feet away, having conversations, signing books, it makes people here feel special. And everybody deserves to feel that special, not just people who live in the city and have the ability to purchase expensive tickets."
Without the PA SHARP funding, the original One Book One Norristown concept probably would have remained just a book club.
"It grew because of the SHARP grant," adds D'Antonio. "It gave us some street cred, and we got some buy-in from other people because PA Humanities was supporting us. It was the launch pad. It propelled us into existence. And now people are already asking who's lined up for 2024. It's now a part of the community. That was the hope when we saw how successful it was last year."
This story is part of the "We Are Here" series, which has been created in partnership with PA Humanities, an organization dedicated to building community and sparking change.
Funding for "We Are Here" comes from PA Humanities and its federal partner, the National Endowment for the Humanities, as part of the American Rescue Plan Act of 2021.
LEAD IMAGE: A book club meets as part of One Book, One Norristown